As early as Biblical times, there are types of piercings that are thought to have existed. In spite of the fact that the cultural significance behind piercings has changed dramatically from what it was in the past, there is something quite intriguing about someone who has a piercing that isn't immediately apparent.
Historically, tongue piercings were a part of ancient Aztec culture, performed in a ritual where the blood drawn during the procedure appeased the gods and altered consciousness, allowing direct contact with the gods.
It is a common misconception that nipple rings are ancient fastening clips that were used on the exterior of Roman armor attachments. However, anyone with a nipple piercing knows how unpractical and painful it would be to attach armor to a nipple ring. As for nipple piercing, it really originated in the 14th century as a fashion statement applied to plunging necklines such that women were displaying large parts of their chest unclothed and displayed gold and gems in their piercings.
Even with all of the benefits of being a celebrity, there are some disadvantages. In order to maintain their physical appearance, famous people undergo diets and exercise routines, and apply hours of makeup. There's no surprise to see celebrities sporting at least one piercing as their "dirty little secret" that they enjoy revealing from time to time. The use of discreet, lesser-known piercings can enable them to celebrate their individuality and reclaim their bodies, which can sometimes feel like a public property. It's time to get in the ring and find out who pierced what that you probably weren't aware of.
List of Celebrities with Genital Piercing
Christina Aguilera
After being launched as the latest sweet-as-candy pop star, Christina Aguilera wanted to be known for more than just her sultry voice. She wanted to launch herself into the diva stratosphere, way above her bubble gum competitor (*ahem, Britney). Christina made a point of showing off and sharing one of her recent "Dirty" images, which included a nipple and vaginal piercing. Since then, she has removed most of her piercings, claiming that she no longer needs "the comfort of the pain.". However, she apparently left the barbell in her nipple to serve as a reminder of that time in her life.
Lady Gaga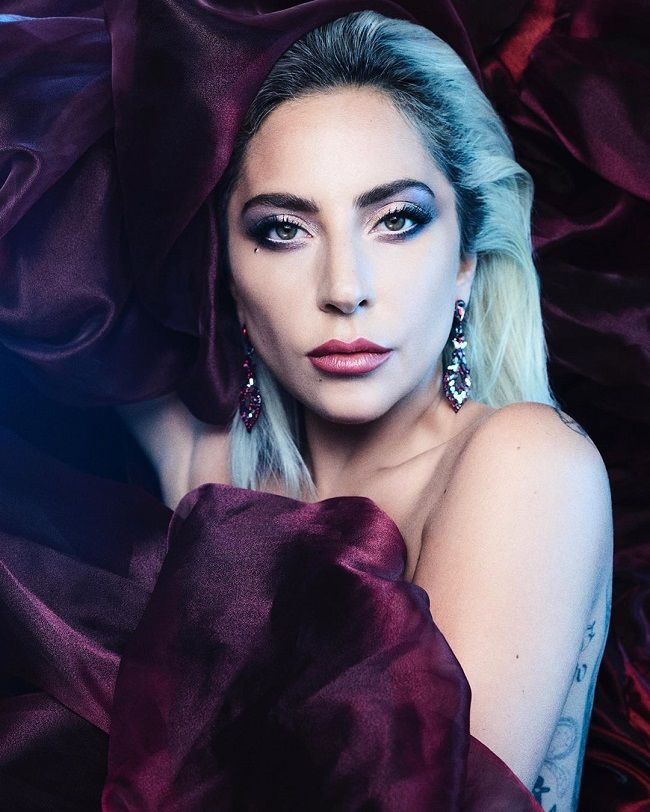 New York City was the setting for Lady Gaga's new vaginal piercing debut this week (or should we call her Lady Labia?). Although it appeared to be a fashion statement, you never know, it could have been a clit slip. Whatever the case, we now know for sure that she has lady parts.
Katarina Waters
Katarina Waters is an English professional wrestler born in Germany. With WWE, where she went by the stage name Katia Lea, and with Total Nonstop Action Wrestling, where she was known as Winter, she is well-known. Known for her Ice Breaker, Neckbreaker, Blood Mist, and Swinging Side Slam finishing moves, the femme fatale states that Kevin Nash was her biggest wrestling influence. The brunette has appeared completely naked on stage on Naked Comedy at the Cap Theatre, and is one of many celebrities to have confessed to having (or planning) a genital piercing of her own, however, it's unclear whether it's actually there or not.
Janet Jackson
The 2004 Super Bowl half-time show was the first time many people saw Janet Jackson's nipple, decorated with a star-shaped nipple shield. Never one to shy away from nude sunbathing, scantily clad costumes, or exposing some of her clothing, it's really no surprise that "Any Time, Any Place" is not only a song title, but also the places Ms. Jackson has been pierced. In addition to her nose, labia, and nipple, the singer has reportedly pierced her body. According to her, the most painful part of the procedure for her was the septum piercing.
Tommy Lee
Motley Crue fans know Tommy Lee's love of tattoos and body piercings. While he's quite famous for his bombastic beats, showmanship, and literal turning of songs on their heads (he's been known to play upside down on a roller coaster loop), he's also quite famous for other reasons. Even if you don't love "The Crue," you have probably heard of a certain tape involving Mr. Lee back when he was married to Pamela Anderson. When they made their own 54-minute sex tape on their honeymoon, they made more waves than the entire cast of Baywatch ever did. Before anyone understood what viral meant, the tape was stolen and leaked virtually everywhere. The size of Tommy Lee's "instrument" and how he rocked a Prince Albert piercing have been discussed a lot since the film's release (although he's never shown the piercing off publicly).
Pete Wentz
Pete Wentz of Fall Out Boy had many things pierced in a fleeting rock star moment, enduring many, many piercings before the age of 22. He revealed to FHM Magazine in 2014 that he had previously pierced just about everything, including his septum, nose, lips, ears, tongue, nipples, and a below the belt piercing. According to him, the reason for the piercings was that he was young and stupid and caught up in the rock and roll lifestyle. According to him, he has since removed all the metal from his body.
Lenny Kravitz
He is a great rock and roll artist, and he wears a healthy amount of tattoos and piercings. I guess it's not too surprising that the singer enjoys rocking out with his Johnson out. A loose piece of leather on his tight leather pants snapped, causing him to accidentally release his piercing when he was at a concert. Krewitz has a pubic piercing, which is where the penis connects with the torso, rather than the traditional Prince Albert piercing within the head of his penis. Piercings of this type are said to give ladies a sense of stimulation. In addition to his nipple piercings, Lenny also wears earrings.
Pete Doherty
Then girlfriend Kate Moss was to be surprised with a giant penis piercing in 2007, Pete Doherty allegedly planned. Aw, how romantic.
Paul D
Pauly D has yet to make his Playgirl spread with pierced Italian sausages available to us.