Nirmal Purja is a Nepal-born mountaineer who started his mountaineering journey in 2012 by climbing Lobuche East with no part experience. Since then he has been holding several mountaineering world records. One of the most remarkable achievements for Nirmal is that he successfully climbed the world's highest 14 peaks with a period of fewer than 7 months which is documented in the Netflix Documentary, 14 Peaks: Nothing is Impossible, which was released on November 29, 2021. He has got a single tattoo on his body, representing his victory. Let's scroll further to know the details.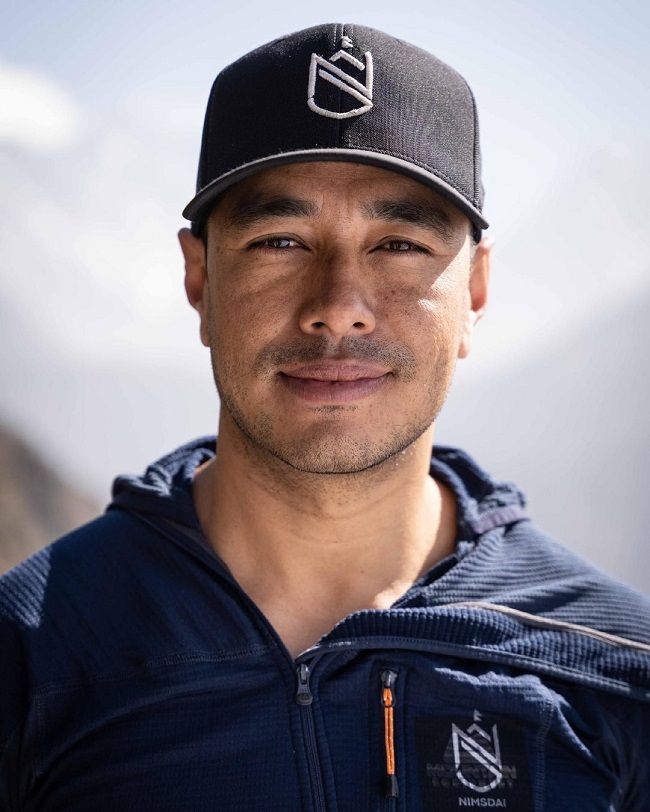 '14 Peaks' Tattoo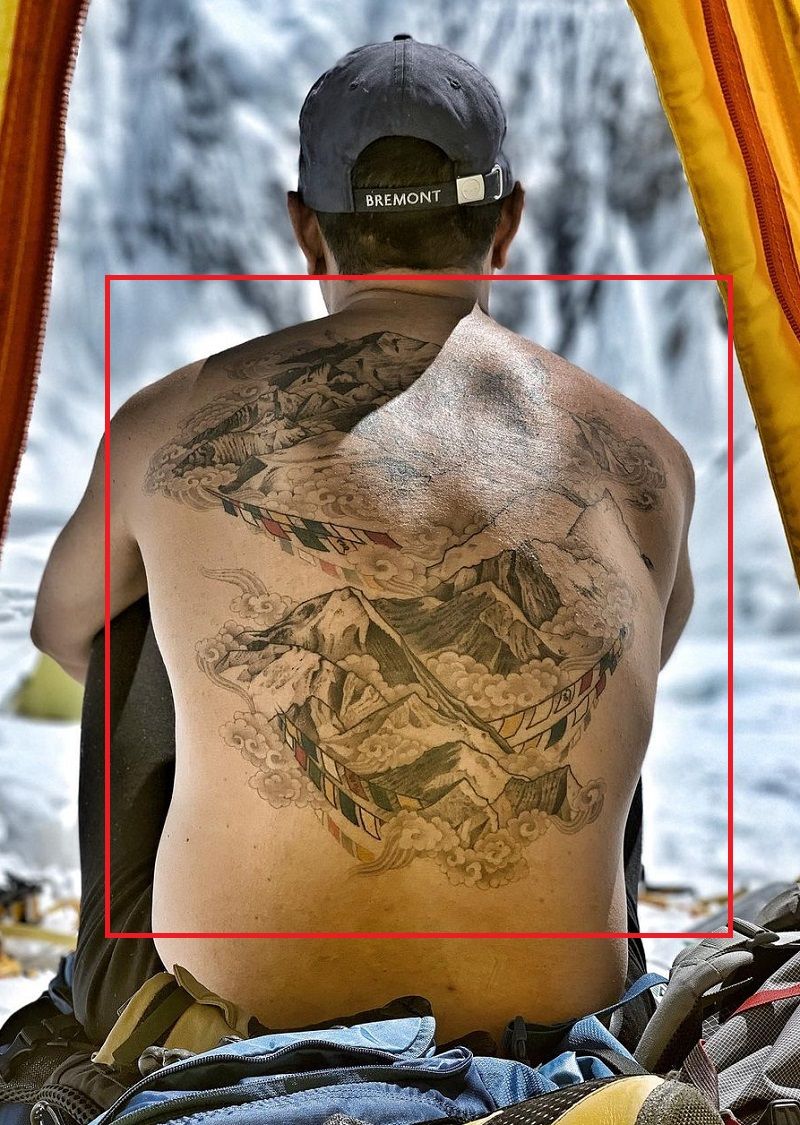 Tattoo: '14 Peaks' tattoo on his back.
Meaning: In the year 2019, Nirmal planned to climb the world's tallest 14 mountains and shattered all the previous records by successfully climbing these 8000ers 14 peaks in less than a period of seven months with the aid of bottled oxygen. The tattoo on his back represents all the 14 peaks that he has successfully summited. The most unique quality about his back tattoo is that the ink used for the tattooing process is mixed with the DNA of his whole family. The reason behind this unique idea was to bring his family to the ultimate journey of his life and a reminder to go back safely to the family after the completion of the mission. He got this tattoo inked by the tattoo artist, Valerie Vargas, at Everence. This tattoo is also called Everence tattoo. On December 27, 2019, he uploaded the picture of this tattoo on his Instagram handle with the caption,
I always wanted to have a tattoo but i never knew what I really wanted until I came to know about @everence.life . .Everence is a revolutionary technology that transforms a tattoo or a piece of jewelry into a way to carry a loved one special experience with you forever. .I had the DNA of my whole family added into my Everence tattoo. I chose DNA because it's the most unique element of each of us. .It was a very easy process, all DNA was collected with a simple cheek swab kit. .For me there was 2 reasons why I got an @everence.life tattoo. One was to take my family into the journey that I was undertaking, the journey that no human being has ever taken before. I wanted to take them with me to places they would never see. And the second but most important: I knew I had to get back for my family at any costs. I knew I would push myself more then anything else but Equally I didn't wanted to break that thin line between being brave and being stupid. Having their Everence with me was a constant reminder that no matter what, I was making it home to my family. .It's a powerful product and recommend you check out what these guys are doing @everence.life for yourselves.
In an interview with InsideHook in December 2021, Nirmal was questioned about his tattoo. He explained,
I have a tattoo of all 14 peaks, I got it because this mission was kind of really, totally unthinkable. People couldn't ever think it was possible. But I know who I am. I put a pair of flags on my tattoo, and I included the DNA of my family and my wife which has been transferred into ink, which was sort of spiritual because I wanted them to come on the journey with me. It made me think about how I have a family to come home to after the mission is complete. That was one of the main reasons."