Grills are temporary covers that can be made out of materials like gold, silver, diamond, jewels or other metals that the wearer puts over his teeth. Wearing gold and diamonds on your teeth is not something new and the history goes back as far as a thousand years. But worry not, we have you covered about the A-Z of grills. No matter how much healthy white teeth are considered, nowadays, gold teeth are back into the pictures not for medical reasons, but aesthetics. Grills have been into a specific community for so long which includes all the hip hop artists. The trend began to take shape in the early 1980s but it spiked through the mid 20oos.
There are many kinds of grills that you can wear and even customize it according to your own liking, for example, getting a metal grill and adding diamonds or cubic zirconia stones to enhance its look. They even come in various shapes and sizes because not everyone has a similar teeth structure. While you can get the grills for a single tooth, full sets of grills for both upper and lower teeth is possible too. The pioneer of this trend can be said to be Eddie Plein, who is also the owner of Eddie's Gold Teeth and has been associated with many rappers. He first tried the trend on rapper Flavor Flav. Kool G. Rap and Big Daddy Kane are also on his list. Later on in his career, he designed more personalized grills for rappers like Ludacris, Lil Jon, Outkast, and Goodie Mob.
A Little History of the Grills…
From 800 BC to 200 BC
Seems like the Etruscan civilization was one of the ancient civilizations to try grills for the first time. This civilization was from Italy and was super-wealthy. Although, there is not much evidence that still survives to this day many archaeologists have scavenged out graves and tombs and collected pieces of information that lead to the earliest form of grilling. Now we know that rich women of the civilization loved wearing gold teeth which we now think of as grills. They had their front teeth replaced with gold mainly for aesthetic purposes. Even teeth made out of ivory were also in trend.
The 1980s
It was truly the time when modern people started to wear this trend, as the hip hop artists, Flavor Flav pr Public Enemy and Big Daddy Kane, who were amongst the first to adopt this trend and also popularize it in their era. It was the statement jewelry piece of the hip hop community. Many found that getting the grills was a part of self-expression and unlike other jewelry forms, like big gold chains, etc, this form of jewelry became more than popular amongst the people.
More Recently: From 2005-2012
The grill trend has not declined a bit since the 80s and has, in fact, gained more popularity. Many celebrities, both rappers, and non-rappers have garnered this interest and caught the media's attention with their extensive grills. In 2005, Nelly revived the trend with his hip hop single, Grillz. In 2010, Kanye too revealed his expensive diamond grills on the talk show, Ellen DeGeneres. He, however, insisted that those were not really grills but just replaced his bottom teeth. It was a little hard for the fas to believe and it was dug out that his original teeth were not completely taken out but rather trimmed so that it can be used as a base for the dental bridge. Like Kanye, Lil Wayne too came out in the open with his 150,000 dollar grills on the talk show Tonight with jimmy Kimmel. Many celebrities got grills specifically for some videos, like Rohana, who got removable gold grills for her music video, You Da One. The trend was catching up with other celebrities and the biggest evidence is when the Olympics winner for swimming, Ryan Lochte, sported his patriotic grills in 2012.
The makeup of the grills: Can they be customized? Are there more affordable ones available? Do 'one size fits all' kinds exist?…and more.
Before technology was so up to the mark, grills came in a pretty standard size and the teeth had to be adjusted according to the grills. However, it has changed these days and custom grills are available which can be shaped according to the teeth structure of the wearer. Grills are usually made out of metals like yellow gold, white gold, rose gold or even silver. You can play with the composition of the metal in the alloy which will give you different varieties of color shades and properties. For more expensive grills, you can choose from any gem to diamonds that are available. Paul Wall has one of the most expensive grills in Hollywood which are worth thirty thousand dollars. They are diamond-encrusted but extensively expensive. The reason for him to bring his accessory to a whole new level was Nelly's 2005 rap called "Grillz" for which Nelly wanted to collab with Paul Wall. The rappers that make it to the list of wearing such jewelry include Kanye West, Jay Z, Ludacris, Gucci Mane, Lil Jon, T-Pain, Diddy, Soulja Boy and Lil Wayne. However, it is not just the male rappers, but female rappers, too, have caught on with the trend. The females of the industry include Miley Cyrus, Beyonce, Rihanna, Madonna, and Katy Perry.
Contrary to quite popular beliefs, having grills is not always for aesthetic purposes. Gold is known as a great metal for having a healthy mouth. The gold tooth is actually a gold crown or a cap that comes over the normal teeth. Why do we really gold teeth, you ask? Well, gold teeth are essential to cover a corroding tooth, or if the teeth are fractured, discolored or you have had a root canal. The crown that is used can be made up of gold or porcelain. The gold that the doctors use is not really 100 percent gold; it is a mixture of alloys like gold, copper, etc.
Let us check out some of the properties of gold so that we could understand it better that why is it used in dentistry:
Wearing a gold crown means that the old crown means that it would not be easily corroded.
It is a non-toxic material and will not cause harm to surround teeth.
With gold on your teeth, you do not have to worry about fracturing.
Looking at such attributes that gold has, it is sufficient to say that it is a valuable metal for the teeth considering the kind of stuff we put our teeth through. Gold is malleable, that is, it is very soft and can be shaped in any form without breaking. It was the black who came up with this idea of putting the gold into their mouths. You might be shocked to hear that because black in the previous time, being slaves, were more susceptible to have bad teeth. A cure had to found out and even before anyone else could think of it, they knew the answer to it, that is, gold. It is wonderful how blacks knew about gold much more than anyone else and to prove this let us go back to the California Gold Rush during the 19th century when many white slave owners from Missouri, Arkansas, Texas, and Mississippi took the black slaves with them for mining.
Considering its popularity and worth today, finding gold and using it for dental purposes was worth the shot. Little did you know but people in Asian territories had gold teeth too besides the Africans. Slaves from Asian countries were also transported to the California Gold Rush in order to mine gold for the owners.
Nowadays, getting gold or diamond grills have been gained immense popularity and it has been the strongest then it has ever been before. There is no shortage of a variety of metal or styles that you can choose from. It can either be the various types of gold, diamond, silver or even platinum. Whether you want to have permanent grills or temporary grills, it is a matter of your own choice. However, here is a list of some celebrities, essentially rappers, who have grills as a part of their identity. Take a look at these 19 Rappers with gold grills.
Lil Wayne loves his gold grills and I probably wonder if we have ever seen him without one? He has had gold grills eve since he was in the industry but in 2010 he told in an interview that he has had dental surgery in order to achieve his diamond-encrusted look. "Imma die with these. These are my teeth," he revealed in the same interview. He got them done in 2009 because, according to him, he was eating too many sweets like Skittles and Starburst which got his teeth into a bad condition.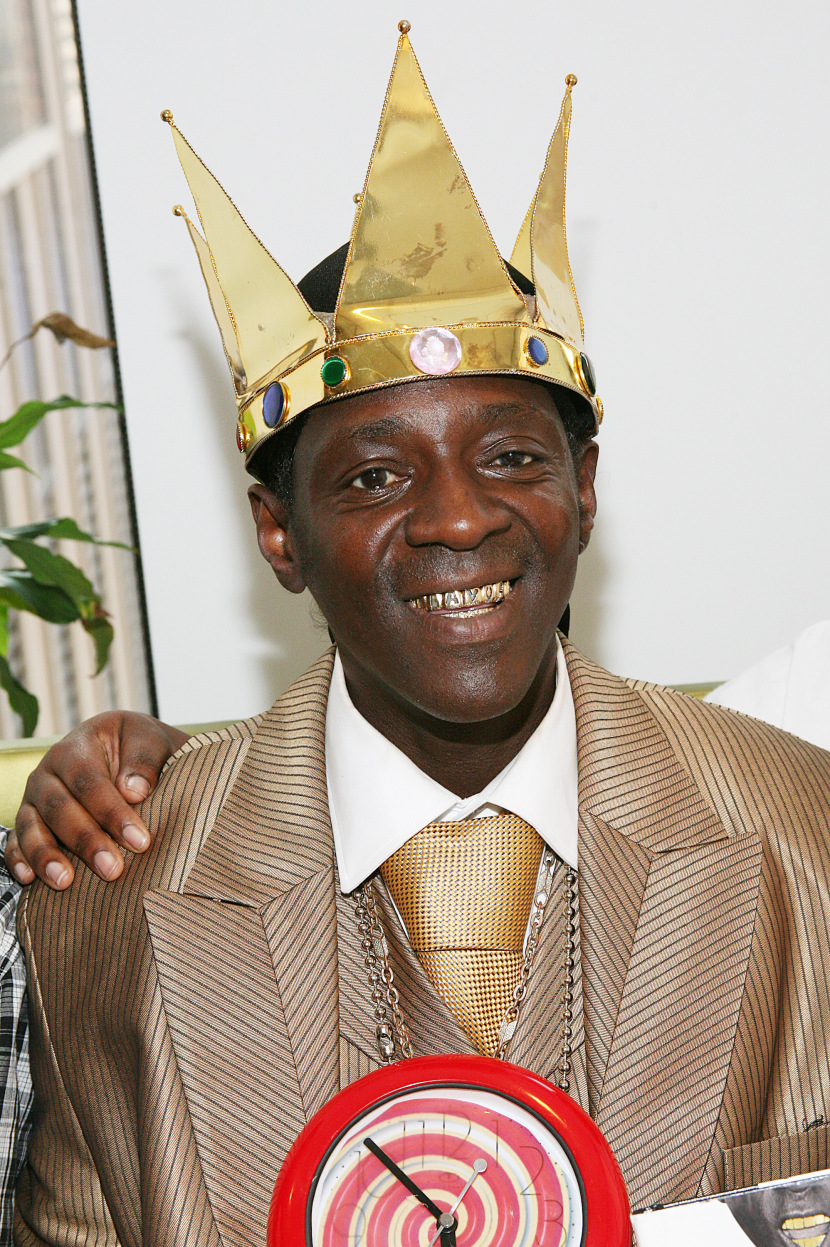 Flavor Flav has a very distinctive style when it comes to accessories as it is apparent from the enormous clocks that he wears around his neck. So it is without a doubt that he would have definitely tried the gold grills trend too. He is actually considered a pioneer of the grill. It is his trademark. He has had gold grills for almost 10 years and since it is permanent, you might not even have had a glimpse of his real teeth. He even wore his grill set for the first time during a screening of "Excelsior! A Celebration Of The Amazing, Fantastic, Incredible And Uncanny Life Of Stan Lee" at the TCL Chinese Theatre in Los Angeles. Along with it, he wore his favorite clock necklace which was embedded by beautiful and multicolored jewels. He has been clicked by the paps on multiple occasions with his gold grills.
T-pain has been click many times in his gold and yellow diamond grills. The things are worth a whopping thirty thousand dollars. However, besides being a cosmetic purpose, his gold teeth actually helped him recover from a gold cart accident that took place in the year 2009. Gold grills are such a part of his personality that he is known for them as much as he is known for rapping. Interestingly, he has also been nominated for Choice Grill Award at the Kids Choice Award event. In fact, he showed up to MTV's VMA (Video Music Award) in a total gold style. He could be spotted from miles away with his sparkling gold teeth and red bright hat.
As much as Chris Brown has been known for drama in his relationships, he has been known for gold grills too. He wore it for the first time in his "Dum English" art exhibition; although at that time he wore it randomly on his teeth. In the following months, he was spotted again wearing a full gold grill set during a night out in Hollywood.
Although Ludacris does not have a full set of permanent gold grills, he was seen wearing his grills in the music video for his song "Southern Hospitality". This might have confused his fans for sure. However, it was done just for his video.
Do not be shocked! Although Justin might not be a proper rapper, he has been seen rapping a lot in his songs. This picture of him with a full set of gold grills was released on the internet which got his fans shocked. However, it was cleared a while after that it was a fake stunt. What a relief!
Jay-Z had grills when he just began his career. He removed them afterward as it was not really necessary.
Paul Wall is known to have created many custom made grills for his customers which includes all the top-notch rappers and Hollywood actors. He is a rapper himself and a grill fanatic too. He owns an extravagant collection of diamond and gold teeth accessory like his grills. He was featured by Nelly in his song "Grillz", where Nelly said,  "call me George Foreman cuz I'm sellin' everybody Grillz," which was a reference to Paul Wall.  It is because of this that he now has his own fashion line that sells grills. He has exquisite collection f grills worth twenty to thirty thousand dollars with a wide assortment of jewels and diamonds to put on them. He has had many customers from Hollywood like Flavor Flav. Kool G. Rap and Big Daddy Kane are also on his list. Later on in his career, he designed more personalized grills for rappers like Ludacris, Lil Jon, Outkast, and Goodie Mob.
Jordan Houston, famously known as Juicy J, had some beautiful set of grills that even caught the eye of Katy Perry who collaborated with him on a song. Juicy J even mentioned this in one of his songs where the lyric said: "She liked my chain and I hooked her up with my jeweler. She wanted to get some Grillz, so I gave her the contact to my jeweler."
Gucci Mane also followed his colleagues in the hip hop industry and got himself a set of gold grills, However, it was in 2010 when he decided to remove them. Guess, it was not really his style after all.
Juvenile is not afraid to show off his gold grills once in a while. He has been photographed with his gold grills many times by the paps.
Even Birdman had himself sporting some great set of gold grills when he began his career. But in 2017, he decided to ditch them. And that's the know-all and end-all of it.
In most of his pictures, Lil B does not seem to be wearing his gold grills. However, he definitely has worn them on and off as it is documented by the New Yorker profile. Probably he got those temporary grills for himself.
Kodak Black has had diamond grills on his teeth for a long time. His grills are quite extravagant because attached separately on each tooth and look s like they are separate instead of a set. He has posted a lot of pictures with his grills. However, this is not the first time that he has had the procedure to embed any jewels or accessories into his teeth. He previously had gold-encrusted onto his teeth which was permanent. However, he removed it immediately after he was diagnosed with gum infection. He is naturally one of the biggest hip hop celebs in Hollywood because his success was quite imminent and quick when he joined the industry and scored his first Billboard Choice Award in 2017. Let's see for how long will this new diamond grill will stay put.
Kanye got a set of gold grills initially but unfortunately, they suffered wreckage because he was involved in a car accident. Yeezy however, tried to replace it by re-doing the whole loo for him. He did not get only gold grills this time, rather he combined both gold and diamond to his set of grills. This is rather an expensive upgrade to his previous teeth. He decided to put the grills only on the bottom part of his teeth and let the gold and diamond sparkle together. His teeth are done with dental implants, just like it is the case with Lil Wayne and Kodak Black. Just like anything else, he needed to do something big for his teeth accessory too. That is why when he re-did them, he knew he had to be an exception. Of course, there are no better accessories than gold or diamond but celebrities like Kanye do not just settle for watches and chains. They can be as extreme as it can get.
It was Nelly who was the inspiration or spark behind the whole grills movement. It all started with his song "Grillz" which featured paul Wall, the pioneer of grills, and Ali and Gipp. The song is also the reason that he himself wears some grills too. He got the grills in the year 2005. However, he added the 'z' to the grills to make it look even sassier. The song got hit and even reached a number one position on the Billboard's Hot 100 and remained like this for the rest of the year. Of course, something had to do about such a great achievement. The song became so popular that Paul Wall actually opened up his studio with the name "Grillz" and it became so huge in the hip hop industry that is even performed by Destiny's Child back in the days.
Wiz Khalifa is one of the famous rappers in Hollywood and just like the rest of the rappers, he had that distinctive swag to carry those grills too. However, he kept it to a bare minimum and did not really go for a whole set of grills. He was quite happy with just one gold tooth.
Nicki Minaj is one of the few female rappers that Hollywood has. She is constantly striving to bridge the gender gap in the field of music and in general too. Nicki Minjab both sings and raps and is a very well known face in the industry. Being a rapper, she has also taken up on the hot thing that is going on in the hip hop industry, which is the grills that everyone is talking about. She too is rocking those glimmering gold grills in a way that surpasses the efforts of the boys. Although it is not a permanent attraction, she can pull it off really well in her song videos. However, when she made it permanent, she, like Wiz Khalifa, decided to not go overboard and chose to be minimalistic. She has one silver grill on the upper set of her teeth. It is not distinctively visible unless you take a closer look at that beautiful mouth.
Asap Rocky is also known to have his grills done and he wears it proudly. The genius maker and mind behind his set of gold grills are Jonathan Rakhsha who owns a grill studio in Toronto, Canada. Jonathan is an expert goldsmith and jeweler. He is so well talented that he opened his business when he was just in college. Although he creates a lot of varieties of jewel and gem-encrusted grills made out of different materials, gold grills are his forte and something that he specializes in. Quite a young talent, we must agree.
How healthy are grills for your teeth really?
While grills have a lot of popularity quotient, it is always better to ask if they are even that healthy for our teeth or not? The president of the American Society for Dental Aesthetics said in an interview if asked about the consequences of getting the grills that they can cause "erosion on teeth enamel." In fact, that is not it. They can also cause other serious diseases like plaque, infection, decay, and bad breath. Placing metals that are not like your own teeth and with sharp edges can cause a number of health hazards. Some people have even experienced severe toothache after wearing the grills for a longer amount of time; which I am guessing is because of the heavy metal that the grills are made up of. Even sleeping with your grills on is dangerous and can lead to a toothache.
Toothaches can be due to the reason that teeth are a rather sensitive area to be putting heavy metals and sharp objects on. Many people grind their teeth during sleep hours or even when they are awake, and when you have grills on, griding becomes a painful activity and harms the teeth. It will break down the protective enamel that helps the teeth stay healthy and proves longevity.
Grills have often been compared to braces because they fit exactly in the same way as the braces do, however, they do not really perform the same function as the braces. Grills are not designed to perform the same function as your braces. So, they do not really help keep your teeth in place. On the other hand, in fact, they might just misalign your teeth structure if you wear them for a long time.
It is for these reasons that grills or any form of teeth accessory should not be worn for a long amount of time. Getting temporary grills are way better than having permanent ones if you so stuck on getting them after all. The safest amount of time that is suggested by the dentist is around four to five hours which is more than sufficient. For celebrities, this amount of time is perfect for giving a performance and attending any award shows. Therefore, precautions must be taken in such cases where your own health is at a constant threat. Let us know in the comment section that how do you feel about getting gold grills and the celebrities who are sporting them.