Finding the kind of tattoo design you want is quite complicated because not every artist is versatile. The options that you can get are  Traditional Japanese, Tribal, Traditional American, Realistic? While every tattoo artist can attempt to make but everyone has one specific style that they master. Thus you must have to search a lot before you are sure about someone who could make your kind of design come to life. Thus, browse the portfolios of the artists before you book an appointment.
In this digital world, it is fairly easy to search about tattoo artists and get all the history out in a matter of few clicks. For the artist too, it is a great platform to share the art that they excel in and make people choose their way. But it is not only through social media that tattoos have been so popular as they are now. The perspective of people on body modification is changing and so is the social stigma that existed in the world.
An estimated 47 percent of youngsters have body art because the older tradition of ink has gained a positive reputation than before. The stereotype of getting inked is also over. With celebrity culture-shifting too, the tattoo has gained more popularity. Celebrities and musicians donning tattoos are a great way to influence the young. This is why the youth of colorado have taken to tattooing. With many new tattoo studios in colorado, it is hard to pick the best one according to its needs. Hence here is all about the kind of tattoo studios that you need to know about and pick one.
1. Chris (Big Gun)- Aliza Ink Tattoo Company
Aliza Ink Tattoo Company, which is situated in Colorado Springs on the SE corner of Palmer Park Blvd and Powers Road (By Elevation Fitness), is an award-winning tattoo studio that has been established in Colorado. It provides piercing service, body reconstruction, jewelry, etc besides just tattoos. The company also has a huge list of accomplished and award-winning tattooists who have had the chance to feature their work in Tattoo Magazine, Savage Magazine, Skin And Ink Magazine, and Tattoo International Magazine.
Aliza Ink Tattoo Company has also been featured on TV shows like the Tonight Show, Discovery, TLC, and Nat Geo. The awards that the studio has won also include the 'Best of Colorado Springs' from the Colorado Springs Award Program. With all this being said, the staff of Aliza Ink Tattoo Company has more than 50 years of combined experience and thus there is a guarantee of quality about their work. The company has an aim to provide quality work. Each artist has a private room to work. At Aliza Ink Tattoo Company, you can be assured that they use organic ink which is of high quality.
In addition to all this, the studio is opened 7 days a week and has a 20 percent discount for military people and veterans.
Chris "Bigun" Douglass completed a 2 year "Old School" training plan and started with his tattoo profession in April 2003 in Salt Lake City. His art has been published in magazines like Skin and Ink, Tattoo Savage and has appeared on The Tonight Show with Jay Leno. Chris enjoys working with Celtic, tribal, traditional, and dark tattoo designs. Inking is one of the passions that christ has. He has been in the tattoo industry for more than 10 years both artistically and technically so that he can give his clients the highest quality of tattoos.
If you are someone who is focusing on the highest quality of tattoo with some great customer service, Aliza Ink Tattoo Company is the perfect place for you. Aliza Ink Tattoo Company is sure to provide you with special attention so that you can enjoy the whole process. This way, it makes a testament to its professional's services. The private room allows you to enjoy the process without interruptions.
They offer the best of the designs after a thorough background check by knowing more about you. The prior consultation is held just so you can have a better understanding of their art and the artist can understand well what you want too. They also provide piercing services and have an expert in-house piercer too. The prices that they offer have no hidden fees. The artist there will be happy to guide you through it all.

Thus if you're looking for a petite simplistic tattoo or a picture of your loved one Aliza Ink Tattoo Company has an artist that can surpass your expectations. They leave no stone unturned to make your work perfect.
Location on Google Maps:
2. Don- Art In Motion Tattoo
Art In Motion Tattoo is a chic tattoo parlor in Colorado Springs with a huge shift in the hygiene and comfort of their clients. The clients too have discussed the hygiene and cleanliness of the studio that is a specialty. However, the best thing about Art In Motion Tattoo is the variety of designs that the artists can create here which includes photo-realistic, black and gray, color bomb, graffiti, and oriental. Art In Motion is also a part of the Better Business Bureau.
The renowned Art In Motion Tattoo features International award-winning artists from all over the world who have their specific tastes. Each room at Art In Motion Tattoo is supposed to be clean by following all the measures of hygiene and cleanliness that are imposed by the government. Thus one can feel relaxed while getting inked. You can be assured that your tattoo would be hassle-free and sterile. This is what makes the tattoo shop one of the best in colorado. They specialize in the custom freehand design and even have galleries of each artist with their portfolios in the tattoo studio as well as on the official website.
Here are some of the techniques that the artist at Art In Motion Tattoo specialize in which includes, Custom Freehand Designs, Photo Realistic, Black and Grey, Portraits, Animals, Water Color, Anime, Comic Book, Color Bomb, New School, Traditional  (Old School and Neo), Fine Line, Graffiti, Oriental and. Bio-Organic – Mechanical – Morphic.
Location on Google Maps:
3. Jeff Oelklaus- Bearded Lady Custom Tattoo Co.
Bearded Lady Custom Tattoo Co. is one of its kind place in Colorado Springs that boasts of the artist's wonderful designs which they have hung on their walls too. The artist Jeff Oelklaus has been awarded the Colorado Springs Independent's Best Of award on two different occasions. However other artists at Bearded Lady Custom Tattoo Co. have also won many awards in different fields and events.
Location on Google Maps:
4. Michael Culley- Cheyenne Mountain Tattoo Company 
Cheyenne Mountain Tattoo Company is quite a contemporary and chich studio in Colorado Springs. It also supplies the equipment for tattoos which are usually handcrafted. Besides, they also sell furniture in the same store which is, you guessed it right, is handcrafted too. The owner and founder of Cheyenne Mountain Tattoo Company, Mike Culley sell 100 percent customized American tattoo machines, footswitches, and armrests which are quite exclusive. Besides other merchandise, Cheyenne Mountain Tattoo Company also sells tattoo designs. They pay a lot of emphasis on giving out the best to their customers and hence provide a friendly service.
Michael Culley began into tattoo industry in 1997 and has been making tattoo machines since 2006. He has been a part of the National Tattoo Association since 2000 and has received so many awards and recognition. He was fortunate to get the tattooing skill from Dave Hill of Karnak, Illinois. Born in the suburbs of Chicago, Michael has been inking in Illinois, Miami, Louisville, Colorado Springs, Ireland, England, Spain, France, Germany, Norway, and Mexico. He specializes in portraiture and realism, although he is very versatile when it comes to art. he also respects the history and culture of art, no matter what form it has stolen and he works to keep them alive tattoo.
You can book a prior appointment to get your slots books because the studio is pretty heavily booked.
Location on Google Maps:
5. Alejandro- Pens & Needles Custom Tattoo Company
Pens & Needles Custom Tattoo Company is one of the best tattoo studios in Colorado and has been awarded, 5 years in a row by the United States Commerce Association as the best of Colorado Springs in its tattoo studio category. It has also had a feature in Independent Magazine and has awarded the Pens & Needles Custom Tattoo Company as the best in the category of Best Tattoo Parlor, and Best Piercing Parlor. The Pens & Needles Custom Tattoo Company offers loads of other services like piercing, body modification, tattoo removal, etc besides tattooing. Services possible in the last category bear ear reconstruction (for gauged ears) custom ear projects, surface anchors, tongue splitting, scarification, and stretching & gauging.
Pens & Needles Custom Tattoo Company is one of the luxurious tattoo studios in Colorado which offers unique experiences with tattoos and standard body piercings to brandings, scarification, scalpelling, suspension, surface piercings, and dermal anchors. The studio is quite large and spacious with 6 private booths and two other working spaces which include flat-screen TVs and wireless headphones for customers to enjoy while getting inked or pierced.
While you wait for your turn, you can enjoy free snacks, beverages, comfortable seating arrangements and they even have a private room! They also have a free library that contains various works from artists' portfolios. Their piercing studio has recently been done.
Location on Google Maps: 
6. Pikes Peak Tattoo
Pikes Peak Tattoo is a Colorado Springs tattoo business that was established almost 40 years ago by 'Uncle' Bud Yates, President of the National Tattoo Association. It grants customers custom tattoos in techniques such as traditional, new school, East LA., and portrait, as well as hundreds of flash designs from which they can select their favorite designs. Tattoo removal and other durable cosmetic services are also possible in Pikes Peak Tattoo. The firm gives a 20% military reduction and has in antiquity has collected more than $1000 for children's donations. The tattoo studio has a powerful locus on safety and sanitation of the studio and thus it uses an autoclave, it uses individually cleaned sacks for devices that are uncovered in the presence of customers, and it guarantees that its needles, pigments, gloves, protective aprons, and protective barriers are all disposable.
Location on Google Maps:
7. Austin- Steadfast Tattoo Studios
Steadfast Tattoo Studios is established in Colorado Springs Colorado and has been offering quality work to its customers for more than a decade. It has a team of old tattoo artists from all over the city and they have years of collective experience. The Steadfast Tattoo Studios also aim to provide a comfortable and warm ambiance for its customers. It takes personal efforts on the part of their artists to fulfill the demands of each client and bring their dreams to life. The petite studio strives to provide each client with their unique designs most stylishly and uniquely possible.
Austin, a tattoo artist at Steadfast Tattoo Studios loves detailing his designs. He also specializes in a few techniques. In his words, "My world revolves around art, love, and enjoying life. Attention to detail is everything to me. I enjoy working in all different types of styles. A few styles I work in often include fine line, black, and grey, watercolor, realism, geometric, dot work, and blackwork."
Location on Google Maps:
8. Aaron and Brian Moore- West Side Tattoo and Piercing Gallery
The West Side Tattoo and Piercing Gallery is a tattoo studio that has been established in Colorado Springs Colorado. It has been voted several times in the Best Of category in Colorado Springs Independent for 6 years in a row. The West Side Tattoo and Piercing Gallery was founded by two siblings, Alan and Brian Moore, and has ever since brought on itself a great reputation.
The present reputation is all because of its impeccable client service and the relaxed and comfortable ambiance that the studio has to provide. The atmosphere of the studio itself has been quite friendly with the artist always lending an ear to listen. Besides tattoos, the West Side Tattoo and Piercing Gallery also sells merchandise that is customized by the artist's greatest works and which includes t-shirts, hats, tote bags, dresses, and other apparel. It is the dealer of Sullen Clothing which is also based in Colorado Springs.
The West Side Tattoo and Piercing Gallery was established in 2005 and so it has been more than 1.5 decades to flourish as a tattoo studio. The studio has excellent customer service and the studio works on building lifelong relations with its clients. They have 8 tattoo artists in the studio who have different kinds of styles like Photorealism, New School, Traditional, Neo-Traditional, Black and Grey, you name it, and they will have a specialist for you. They also have specialized gift cards for their customers to give them a surprise.
Location on Google Maps:
9. Alicia Cardenas, Andi Ferko- Sol Tribe Tattoo & Body Piercing
Alicia Cardenas started training as a piercer at the age of 16 at Bound By Design in 1994, became quite pro when she was 17, and opened her first studio just them. In 1997, she started her initial shop, called, Twisted Sol—Denver's premier custom tattoo and professional body piercing atelier. She started her adventure as a tattooer—in extension to her previously vast experience of body modification—in 2008, and in 2009, after twelve remarkable years at Twisted Sol's Cap Hill location, she and the longspun manager of Twisted Sol, Kevin Strawbridge shifted to Broadway to inaugurate Sol Tribe.
In 2009, she established Sol Tribe Tattoo & Body Piercing in which she focused on styles such as sacred geometry, and balk work mainly besides providing services like piercing, scarring, etc. She also taught body modification safety, mural painting, and another kind of arts to her trainees. She does just make art for the sake of it but the whole process of making an ink contains the overall experience right from the beginning to the end.
Alicia, the talented tattoo shop owner is also a mural artist who has studies anthology and collects a wide variety of cultural artifacts. When she is not performing one of her services, she is often painting ancient and traditional geometric murals around the city. Besides, she also gives guest lectures at colleges and universities or teaches classes on the safety of the tattoo and piercing industry. She has been a teacher for the National Safety Council for twenty years, training sessions on bloodborne pathogens since 1999.
One of her most impressive accomplishments has been working as the board of directors for the Association of Professional Piercers, of which she has been a licensed part since 1999. Alicia is as passionate about her community as she is about the tattoo industry or as an artist. She volunteers and contributes to making society a better place. She is also passionate about taking the traditional rituals back to the modern era and educate everyone else about it and facilitate the practice. She has always been passionate about body modification no matter how many ups and downs she has had to bear which has only evolved her love for it even further.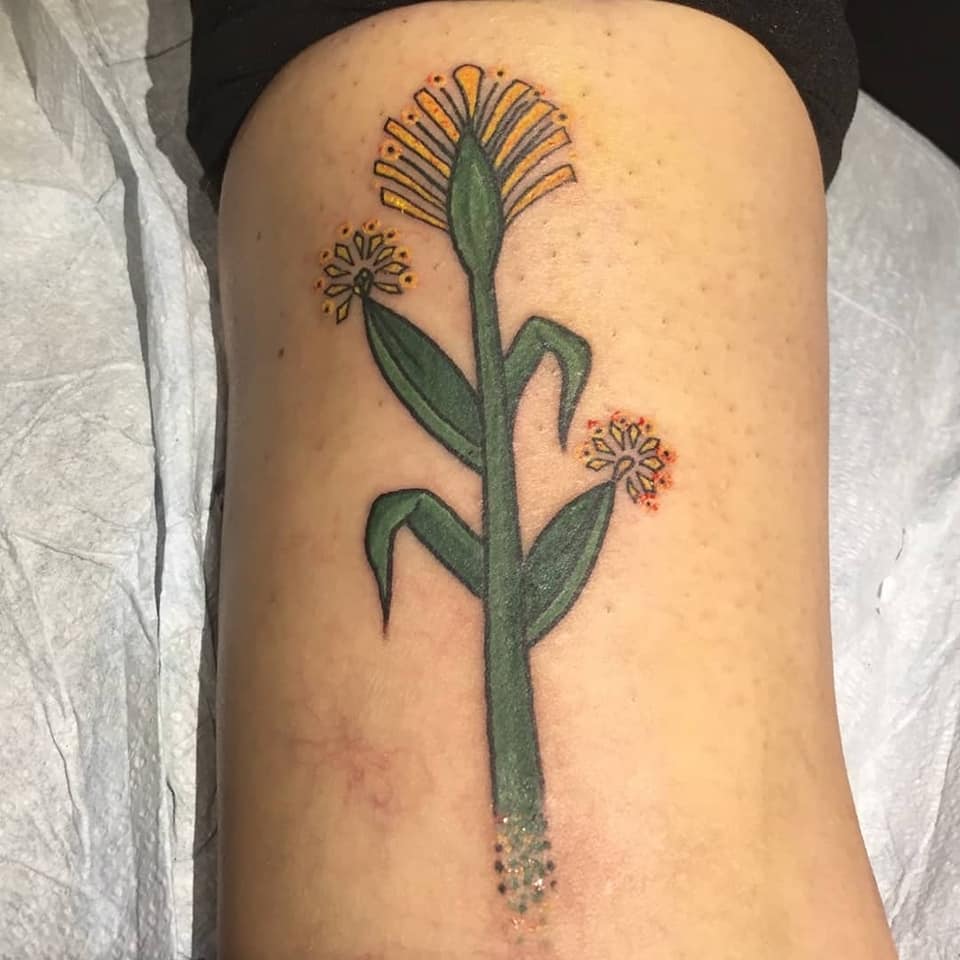 Andie, who got trained under Alicia too in 1998 and 2001 and started tattooing afterward is also a great tattoo artist at Sol Tribe Tattoo & Body Piercing. She specializes in Japanese designs and black and grey shading effects. She loves to focus on the fine lines. She has a huge client base in Pennsylvania. She is also super enthusiastic about taking American traditional for fo art, script, and letters and portraits tattoos. She also likes to take orders for bodysuit styles and has been accepting both appointments and walk-ins.
Location on Google Maps:
10. Adam Engel, Serina "Twiggy" Malec- Metamorphosis Tattoo Sideshow
Adam Engel is a pretty talented tattoo artist at Metamorphosis Tattoo Sideshow. He is originally from Kansas and started with art and drawing at a fairly young age. He hit a point in his life where making decisions about his career was just troublesome so he got a tattoo machine online and began his love for tattooing on friends and family members in his mom's basement. He was a self-taught tattoo artist who watched and learned from youtube videos and eventually went to Boulder to become a professional tattoo artist. He emphasizes that it is important for people to learn the art from a professional only.
Now with many years of professional training and handling clients, Engel has become one of the best tattoo artists in Colorado and is working in Metamorphosis Tattoo Sideshow. He does not have any particular style because he has a unique one. He is a versatile artist. He is also on social media and super active on it. He posts his latest design on his social media handles and has a whole portfolio made on the Metamorphosis Tattoo Sideshow's official website too.
Metamorphosis Tattoo Sideshow itself is quite a beautiful tattoo studio that is nestled in the town of Lyons in Colorado. It is off the main street and handled mostly by female staff making it of its kind an exclusive tattoo studio in Colorado that provides quite a friendly and warm ambiance to its customers. Metamorphosis Tattoo Sideshow also hosts a lot of guest artists and sells merchandise too which makes it quite a popular gift shop! It sells apparel and jewelry which are done by the artist.
Location on Google Maps:
11. Jonathan Love, Travis Koenig- Bound By Design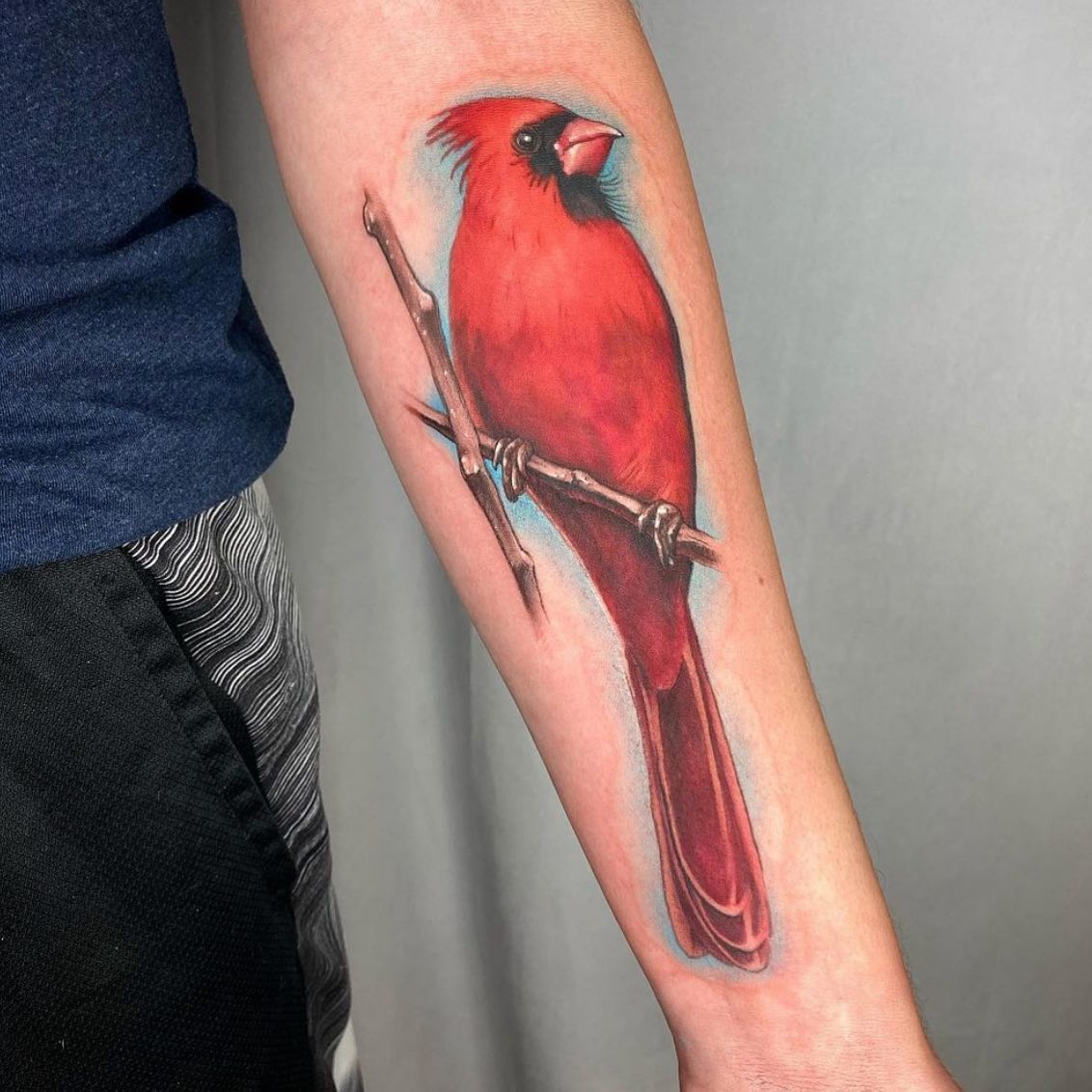 Bound by Design does not just offer the highest quality tattooing services but also piercing, and jewelry. They have more than 12 artists at their studio who specialize in their niche. They have decades of combined experience too which makes them utterly professional in their business. Besides, they have a vast selection of apparel and jewelry at their studio which makes them a  wholesome tattoo studio.
The owner of Bound by Design shares why he thinks Denver is the place to open a tattoo studio. For him, it is the people who have made all the difference and which has inspired him to open his studio, Bound by Design. In his words,
I along with all of our artists and staff exemplify what lots of hard work and talent can offer. Denver's body modifications scene is very unique compared to other cities. There are tattooed people in every city, but where Denver shines is that we have a very large population of people interested in large covering tattoos. I've been to places where people have a spattering of smaller tattoos all over. But Denver's people have large scale, cohesive designs that sprawl over different body parts. It's really glorious to see bodies turned into canvasses! Otherwise, the weather is perfect, but the traffic sucks!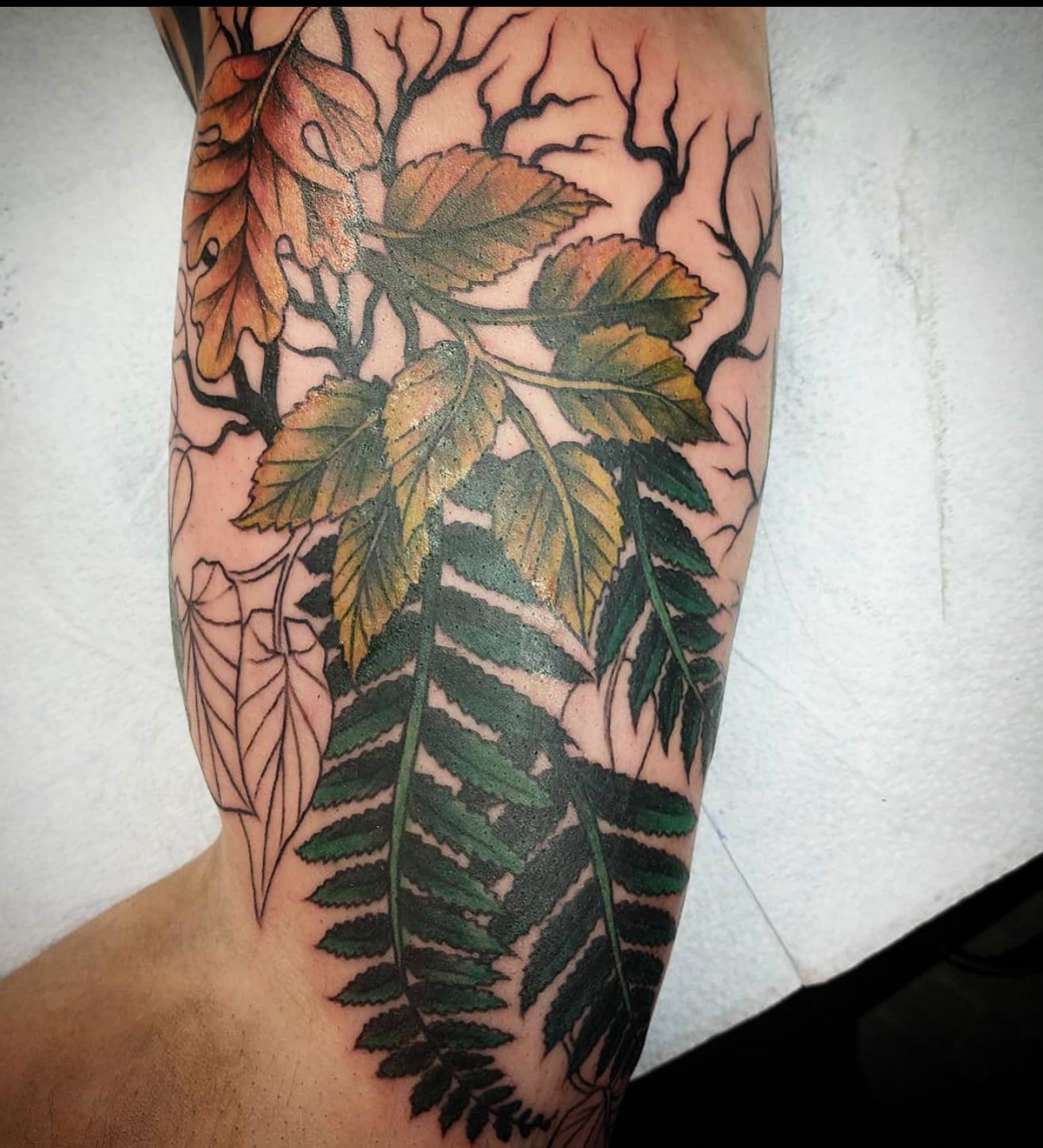 Jonathan Love is a tattoo artist who works in Bound by Design in Colorado. He is known for his unique designs which some people might call macabre, bizarre, twisted, or biomorphic. However, he also specializes in black and grey design with some different cross-hatching styles which are unique to him. It allows him to create unorthodox but unique and beautiful tattoos. He has been tattooing professionally for over a decade now but his competence is much longer. He also has an Instagram page where he regularly updates his latest designs.
Jonathan Love is the perfect artist for you if you want something unique or probably even bizarre or macabre for your tattoo design. He will mold even the simplest design and would turn it into a solid tattoo piece.
Travis Klein is another tattoo artist who has been working in Bound by Design for quite a long time and has spent most of his time working as a tattoo artist in Bound by Design. In his own words, he describes his experience, saying,
Thank you for looking me up. I have been tattooing in the Denver area since 1999 and I specialize in large scale, multiple session projects. I am not solely a Japanese style tattooer, but I am heavily influenced by that overall look and approach. I like to feature decorative, floral, and organic elements incorporated with ornamental images. I especially like incorporating beautiful natural elements and contrasting them with darker images and backgrounds. I am not exclusive to large scale projects and will take on certain smaller projects that fit within my style and approach.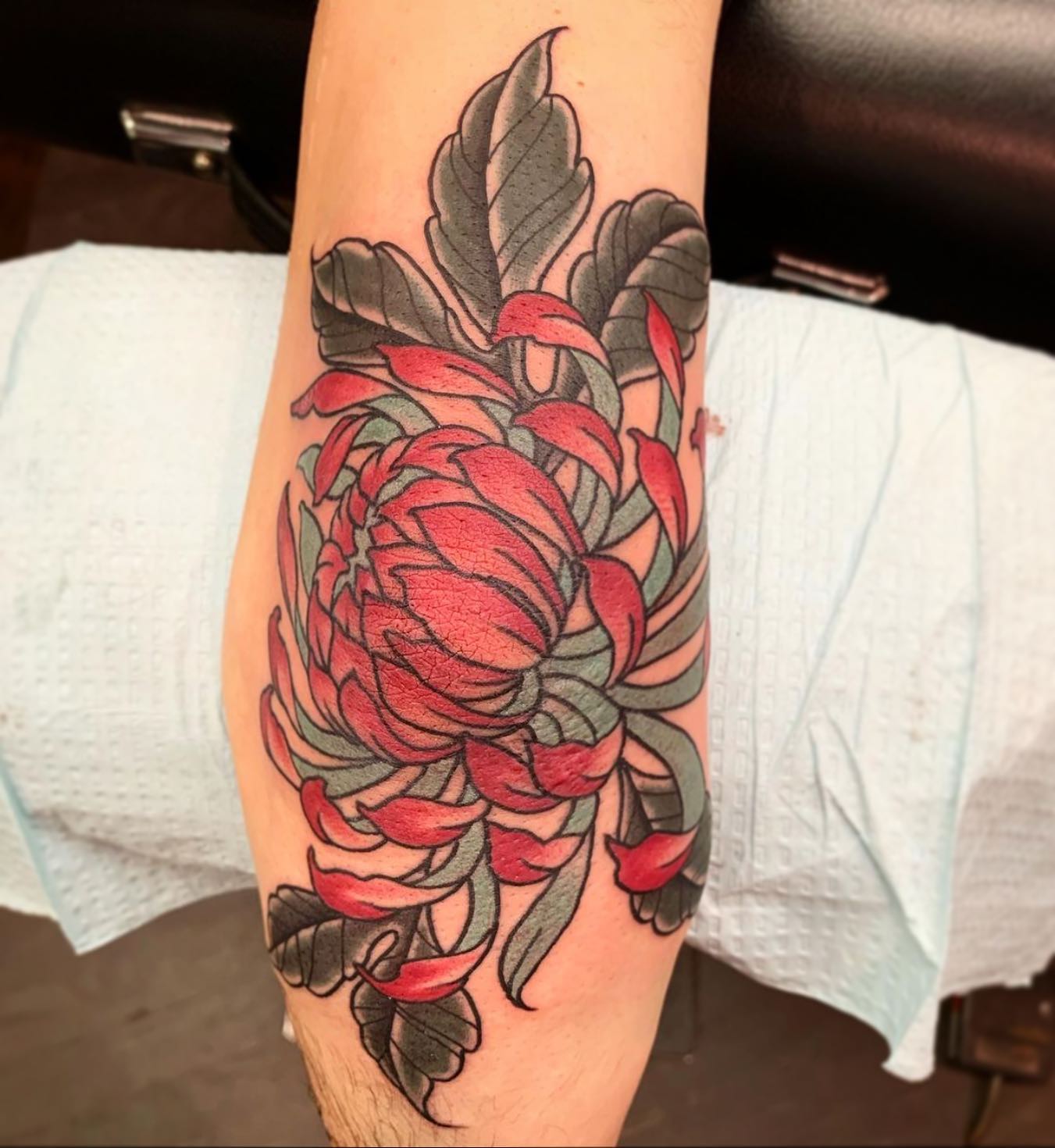 Travis on the other hand works only with appointments and he is usually booked months in advance so chances are you would get a date after a few months. He prefers to be mailed and booked by the clients.
Location on Google Maps:
12. Brian Henry, Melissa – Black Sage Studio
Black Sage Studio consists of tattoo artists like Brian Henry who is Wiz Khalifa's tattoo artist (now, how cool is that?) His art, besides, is extremely incredible. Brian has been inking in Black Sage Studio since 2005, which makes it almost 2 decades in the industry at Black Sage Studio. He is especially famous for his black and grey portrait and his realistic designs. Brian has also built a positive reputation for himself as being one of the few tattoo artists in the USA who can create micro realistic tattoo designs using tiny and slim needles which creates a delicate and detailed tattoo. He is the guy you must call for in Black Sage Studio. His availability is not so easy and he is usually booked a month in advance. However, he does keep his Instagram post updated where one can find his email address for booking too.
The Black Sage Studio is all about being hygienic and clean for their clients. They have taken utmost precautions for their customers to feel safe and sound. They took every measure after COVID-19 and only work on an appointment basis to avoid more contact. To make consultations or book an artist, you will have to do it through email. They also have a contact form on their official website which can be filled and a consultation can be booked henceforth.
Location on Google Maps:
13. BJ Storms (OG Slow death) and Salvador Diaz- Certified Tattoo Studios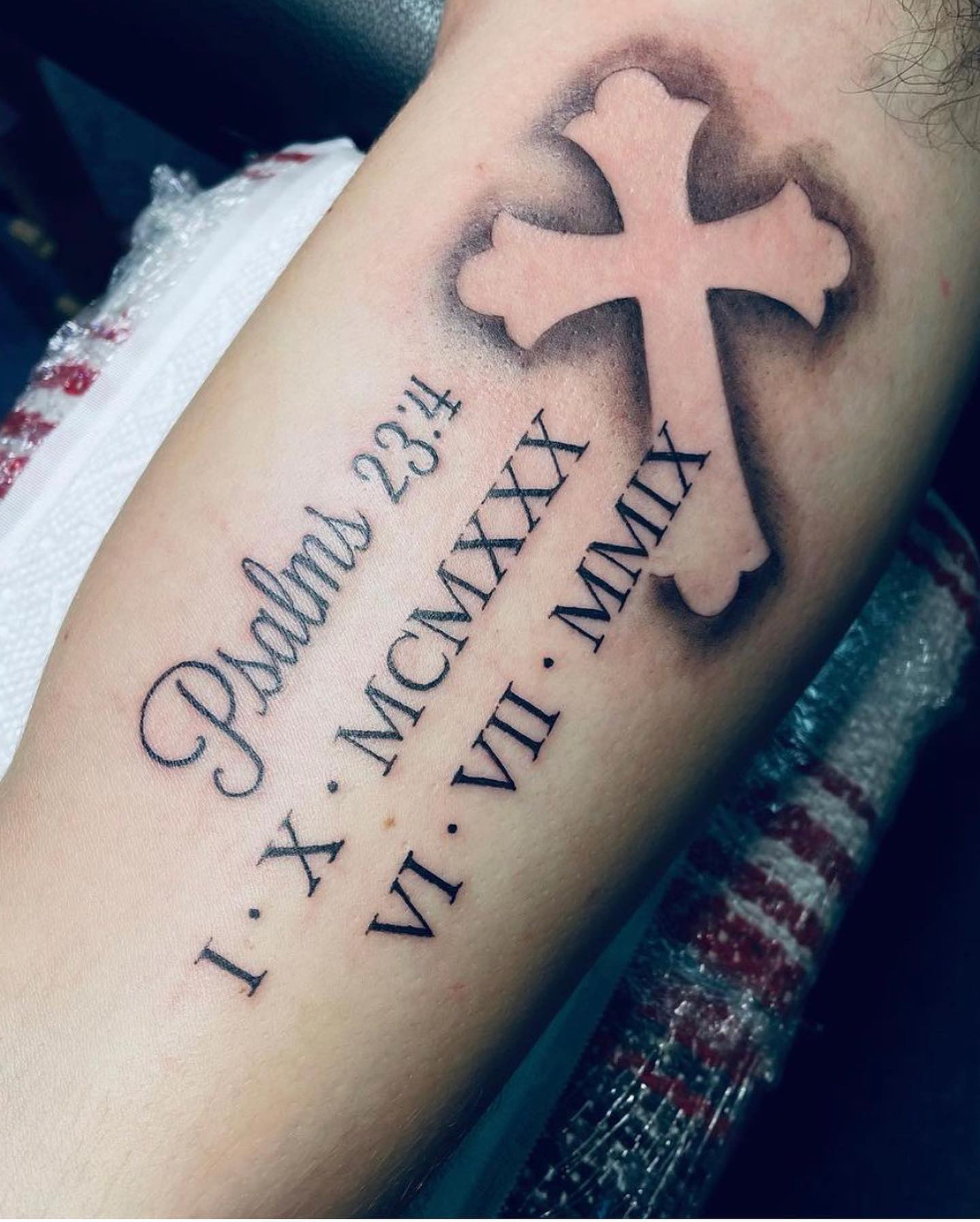 BJ Storms, more famously known as OG Slow death, is a tattoo artist that serves at the nefarious Denver shop, Certified Tattoo Studios. He is known for his intricate and detailed micro tattoos and realistic designs which are admired by many people. Like Brian Henry, BJ Storms aka Slow death also has a talent for details and fine lines and is thus so popular in Denver. Many people would go to him to see that intricate pattern on their skin.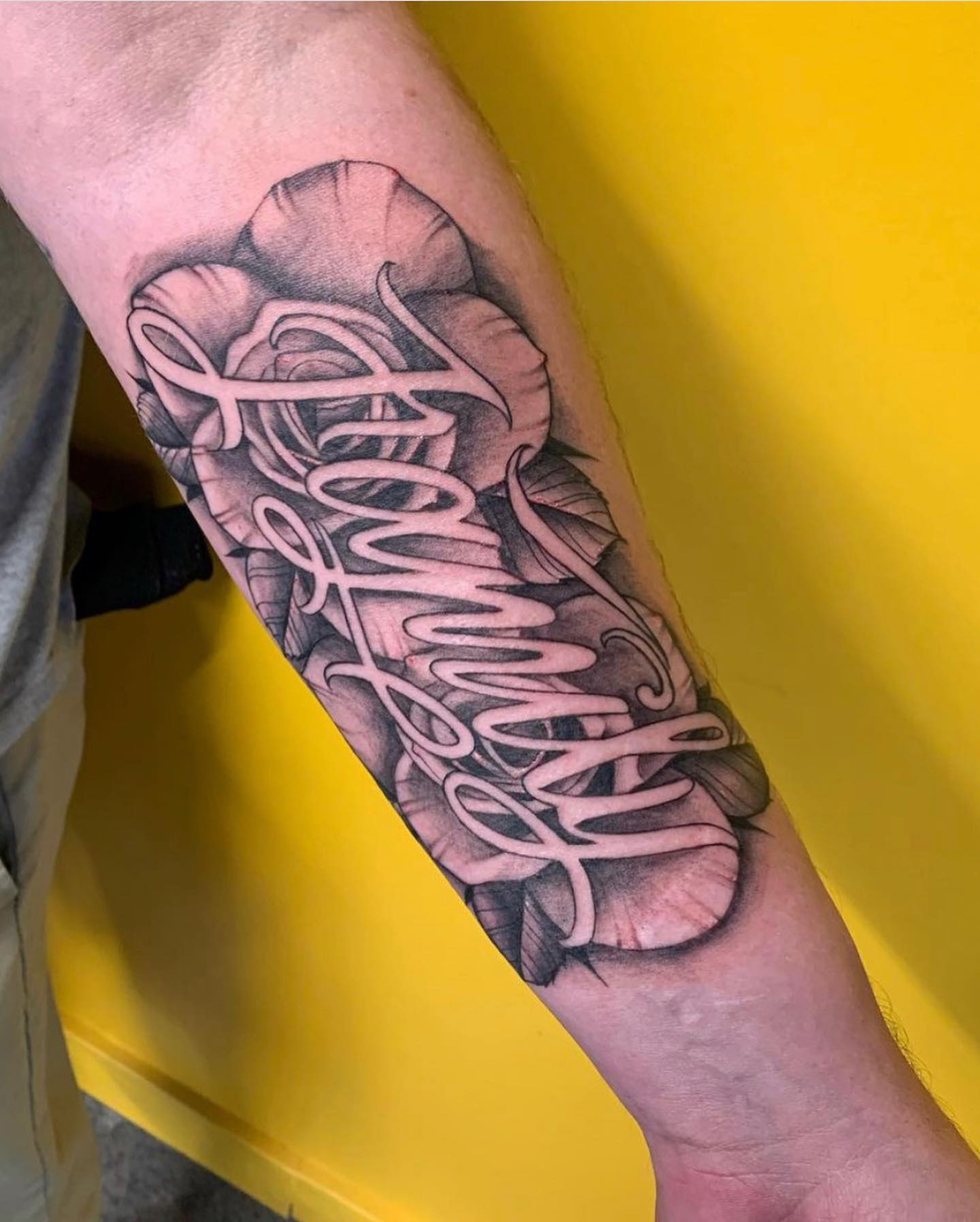 Certified Tattoo Studios has at least 14 tattoo artists who work there but another one who is pretty famous for his work is Salvador Diaz. He is known for his black and grey portraiture and photo-realistic tattoos. Like OG Slow death and other artists at the studio, Salvador Diaz's unbelievable art is in high demand by clients from all over the USA. Like OG, is also book months in advance and so he could be contacted via his social media, the official website of the studio where you can email him and book your slots for your next design.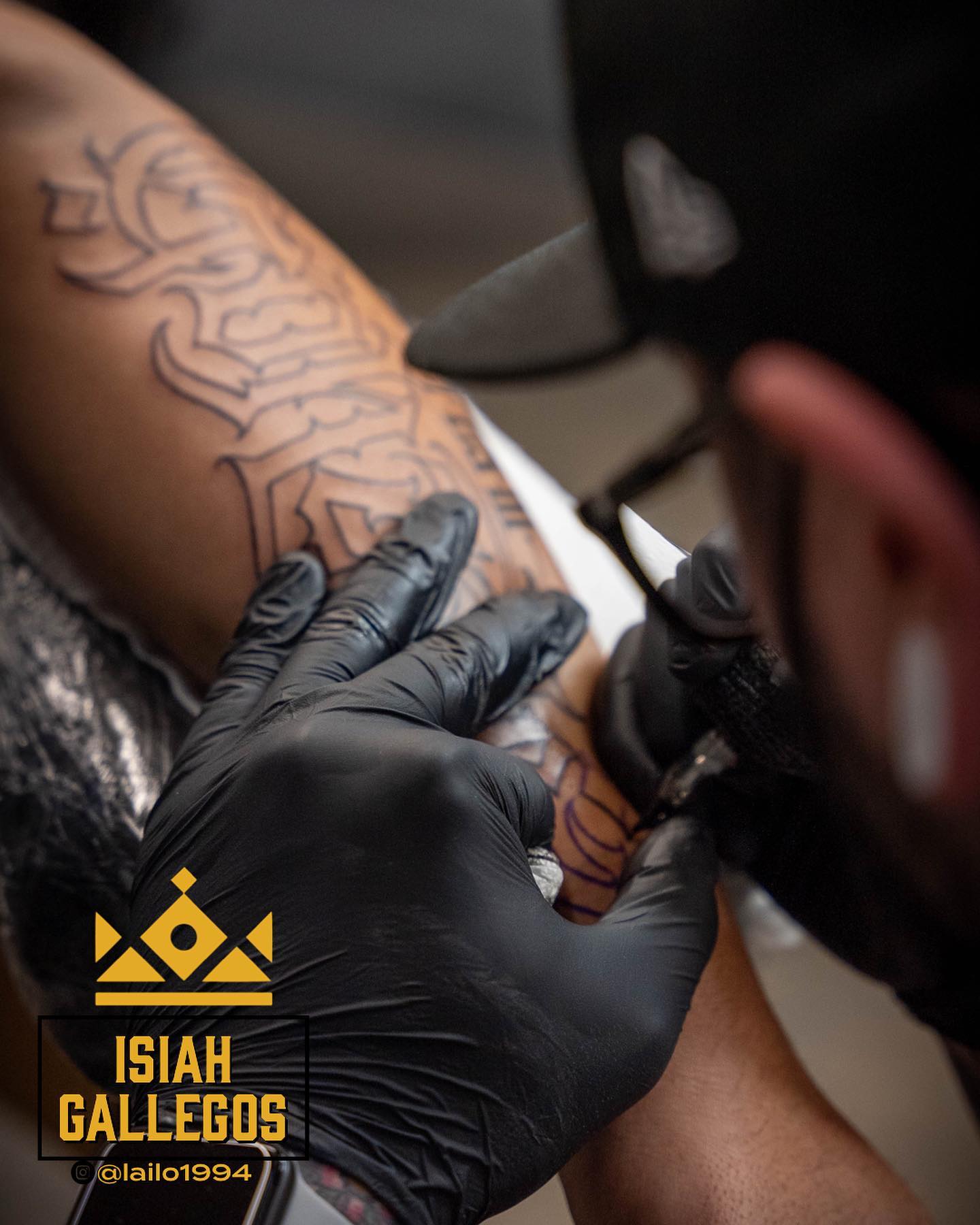 Location on Google Maps:
14. Mike Chasco- Centennial Tattoo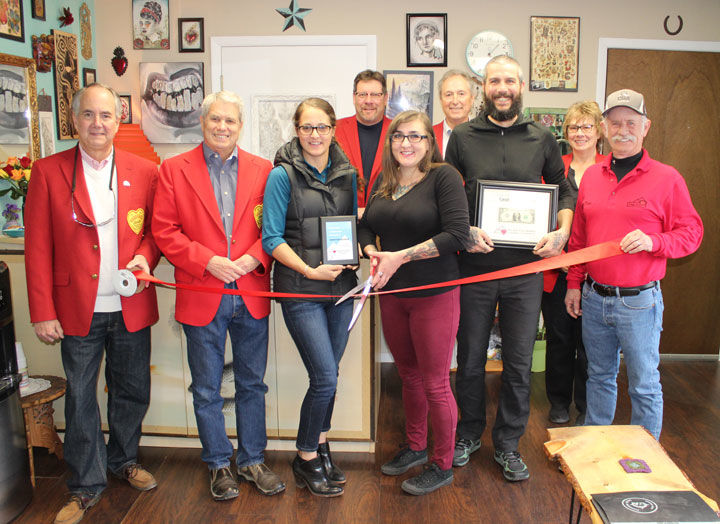 Chasco is a very versatile tattoo artist at Centennial Tattoo. He has his bachelor's in Fine Art which has even further his painting and drawing skills and converted them into a very unique tattoo style. He takes a lot of pride in being creative which makes him work with his clients pretty easily and create one-of-a-kind designs that they will be proud of. He works in Centennial Tattoo where he has some of the most prestigious clients and best works he has ever created. He is one of the youngest tattoo artists in the group.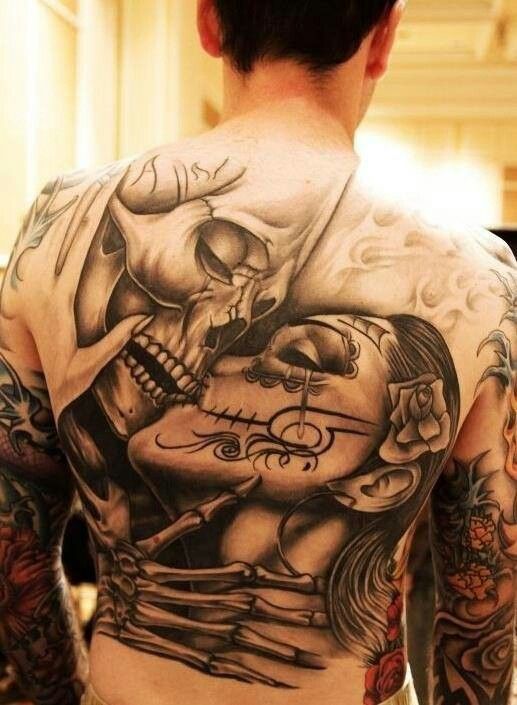 Amanda, another great tattoo artist at the studio ha been working in Centennial Tattoo since 2008 but has been tattooing since 2005… She has been an artist for as long as she can remember. She would stay up at night when she was a child drawing all through the night. As an adult now, she has made her living through art and has even enrolled herself at Fort Lewis College in Colorado to pursue an art program. Two years later, she finished her degree in Colorado and graduated with a degree in fine arts from the University of Colorado at Colorado Springs.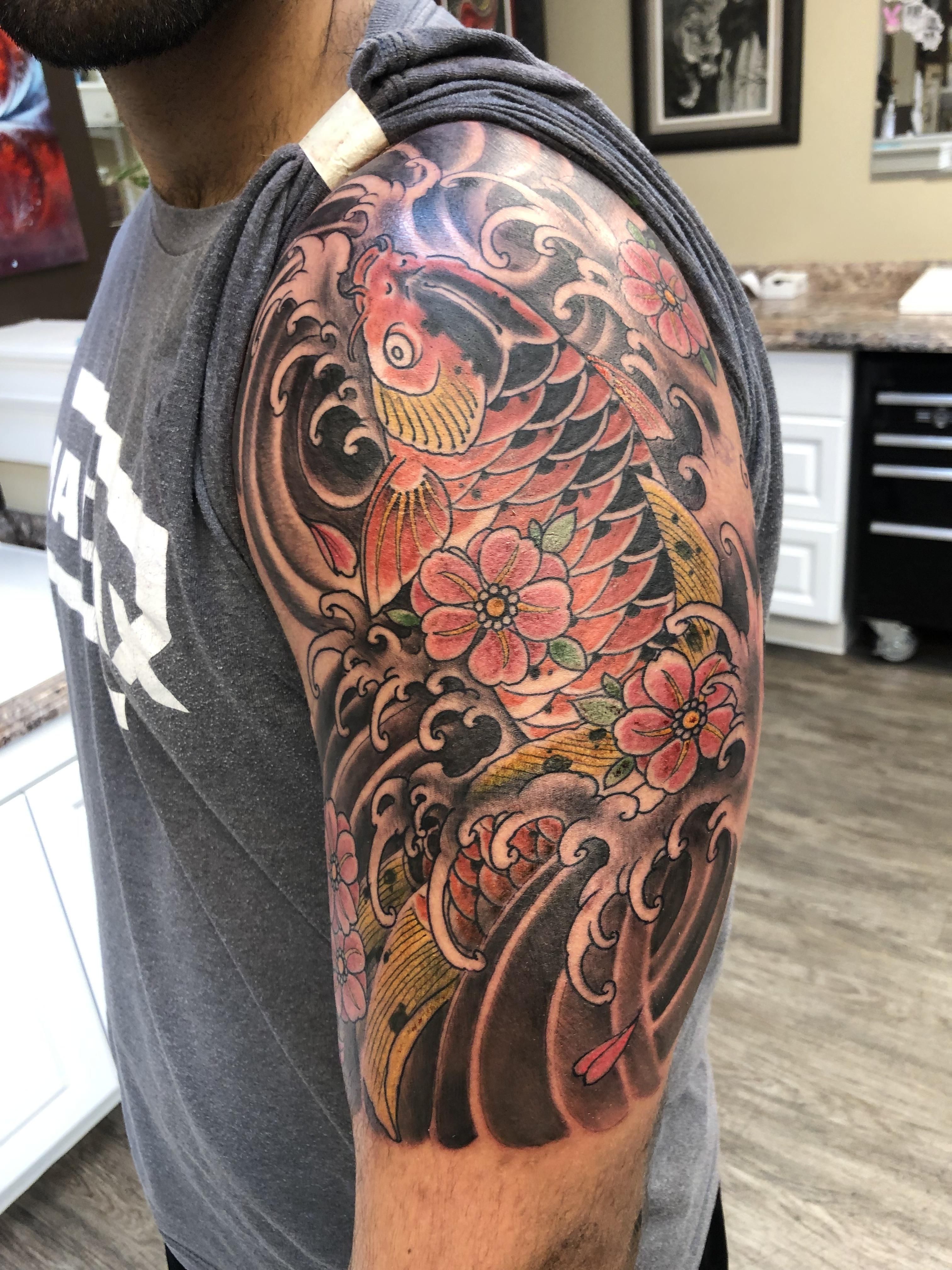 Roller Derby became a huge part of Amanda's life and she got influenced by him. This is where she started falling in love with tattooing. She met some tattoo artists from a local tattoo shop and spent training for tattooing under Steve Bauer in Colorado Springs. Then she moved to Denver and started tattooing with an internationally ranked team of artists and worked for Tribal Riles in Boulder, Colorado. After Boulder, she moved her home to Salida. With loads of people and a roller derby league where she could skate, she found herself amongst the greatest community. Thus she has been working in Centennial Tattoo ever since.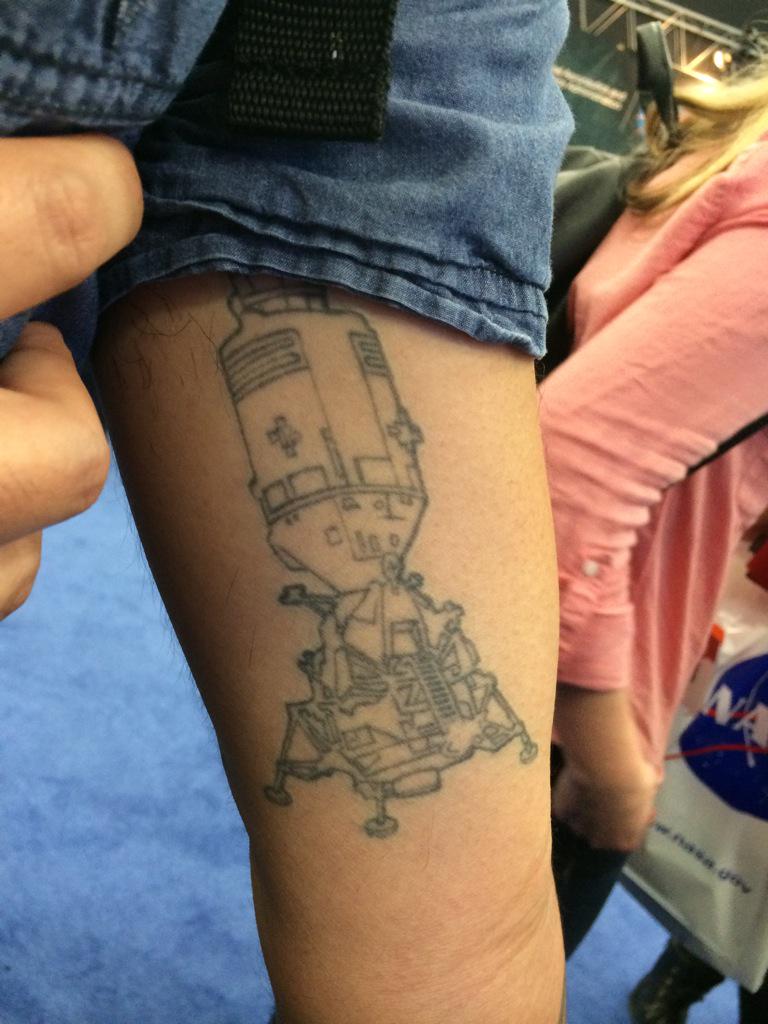 Adam, another tattoo artist at Centennial Tattoo says that he has been into art since he was a child. His mom is not surprised because she says as a child Adam would draw all over walls and his clothes at home. He belongs to new jersey but moves to colorado for his studies in 1998 and for most of his time did snowboarding and camping. A few years later he landed himself in a training program with a teacher in Bellingham, Washington where he learned the art of tattooing in 2001. He has been improving his skill ever since and his experience has been crafted through his travels and meeting new people from every walks of life. He is happily settled in the city of Salida and has a huge clientele now.
Location on Google Maps:
15. Jher Seno- Landmark Tattoo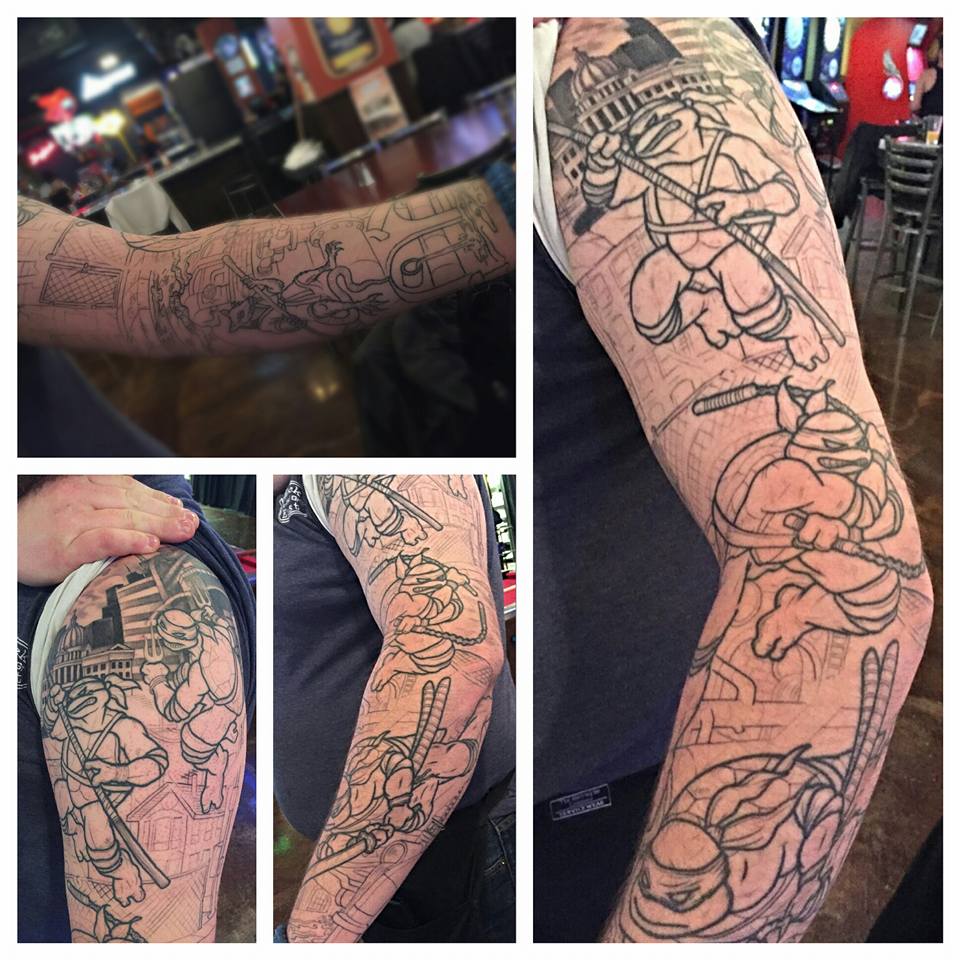 Jouer Seno is one of the artists in Landmark Tattoo who has one of the most versatile styles when it comes to techniques. This means that he can probably work with flexibility with any clients and cater to their demands too. He can create anything from a traditional tattoo to a contemporary design to a Japanese tattoo too. He is great with realistic tattoos and loves to do a portrait. Besides this, he can do scripting, lettering and is also a great graffiti artist. He is probably the best in town when talked about realism. Need I say more? Well, yes, one more thing. He co-owns Landmark Tattoo.
Walk-in tattoos are entertained but only on a first come first serve basis. They prefer appointments so that they can manage their client's requirements perfectly. You can also call ahead to check the availability of the artist you want to get inked by. Walk-in tattoos are usually smaller ins size and not much time-consuming and can be done in a single sitting. All the contact information for every single artist is present on the website itself.
But also before you make an appointment, they ask for $100 cash in advance to book your slot. It is credited towards the final amount when you pay for the tattoo. With this procedure, they only entertain people who are serious about getting a tattoo and not just killing their time. It is important to have the same kind of seriousness from their clients too.
If you plan to change your plans or cancel the appointment, they suggest that you call 48 hours before so that they can readjust and see how it can be done.
Location on Google Maps: