Finally choosing what you want to get for your skin is quite a challenging task because it is going to be permanent. No matter what your design is or what technique you want to use, the artist must be great. If you already have an idea (or even if you don't yet) you must always try to get yourself finked from a reputed tattoo parlor so that you can get the best of what you deserve.
Once the style and design have been figured out, you would have to search all around to get to the best tattoo shop. Most tattoo studios will have artist's portfolio and their works done even on their official website. They have everything set up for you. The others might also have their personal Instagram accounts where they keep themselves updated. There's only one thing to keep in mind: Go with the reputation and research a lot.
Seattle is a place that has several tattoo shops cropping up every single day and it might be a bit tedious to check out every single shop in Seattle to pick your favorite. But fret not, it won't be too tough a task because we have created a list of the best tattoo artist and best tattoo shops in Seattle. All you need to do is read ahead and make your mind about your next location.
1. Marc Cano- 522 Tattoo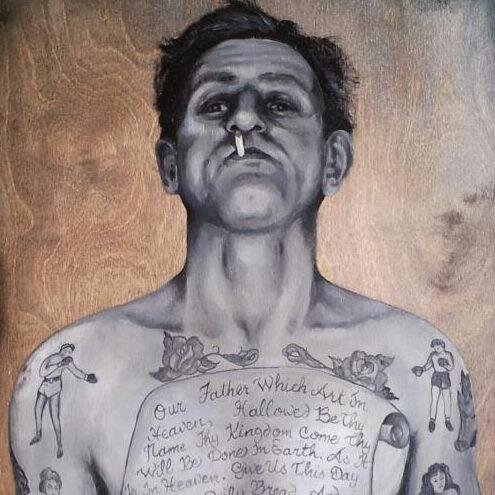 522 Tattoo is a tattoo shop based in Seattle and was established in 2014. The studio has 5 talented artists with over 3 decades of combined experience. They are renowned for their technical and artistic skills as well as their customer care services. The 522 Tattoo accepts both walk-ins and appointments however, they would always advise you to pick the latter one for your own convenience. Their focus also lies on the cleanliness and safety of their clients.
Marc Cano is the owner of the 522 Tattoo and has been inking since 1998. He specializes in large and custom designs, even though he is very flexible and versatile with his artwork. In his words, "My name is Marc Cano, and I have been tattooing since 1998.  Although I'm open to working in any style, I specialize in large, custom black and grey tattoos.  Dark imagery and realism with a dark twist are my favorite subjects."
Location on Google Maps:
2. Tracy Zumwalt- Anchor Tattoo
Anchor Tattoo is a small tattoo in Seattle which is opened 7 days a week.  The staff of amazing artists in Anchor Tattoo includes Tracy Zumwalt, Curtis James, and Jacob McCallum. The artist here is experts in custom tattoos and a wide range of styles and even has cover-up services for their clients.
Location on Google Maps:
3. William Bodnar- Cicada Tattoo
Cicada Tattoo is established in Seattle which is opened 6 days a week and has 5 in hour artists in their staff who are well experienced and experts on a variety of subject matters and styles. Cicada Tattoo provides a very spacious, hygienic, and clean environment for their customers so that they can feel comfortable and can experience the whole things in a great and unique way.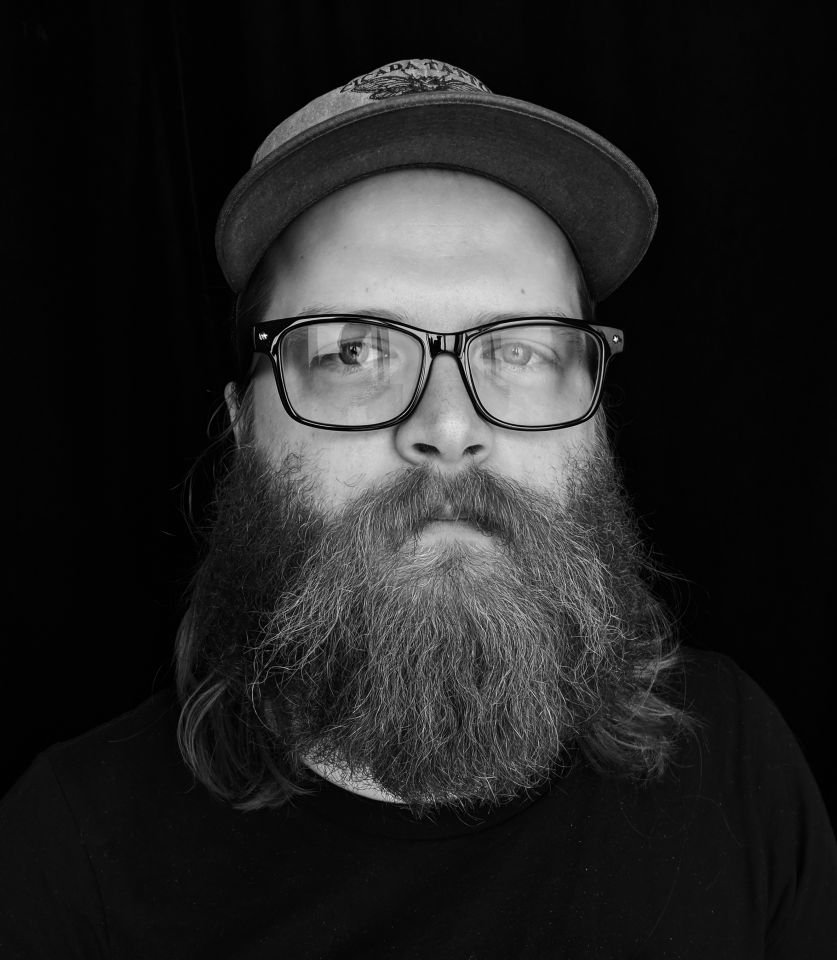 They offer a variety of styles especially large and custom designs in which they are a pro. They also are happy to delicate and small designs like a butterfly or a flower on the collar bone or behind the ear. Other styles that they like to draw are Japanese, traditional, and contemporary American style, biomechanical, watercolor, black and grey, script, lettering, super realistic portraits, animals, flowers, abstract designs, and reworks and coverups. The owner of the Cicada Tattoo says, "We offer many styles. Whether it be a large dragon sleeve, a custom piece on the ribs; or just a small star, cross, or butterfly on a foot or wrist, we are happy to work with your ideas and realize your vision."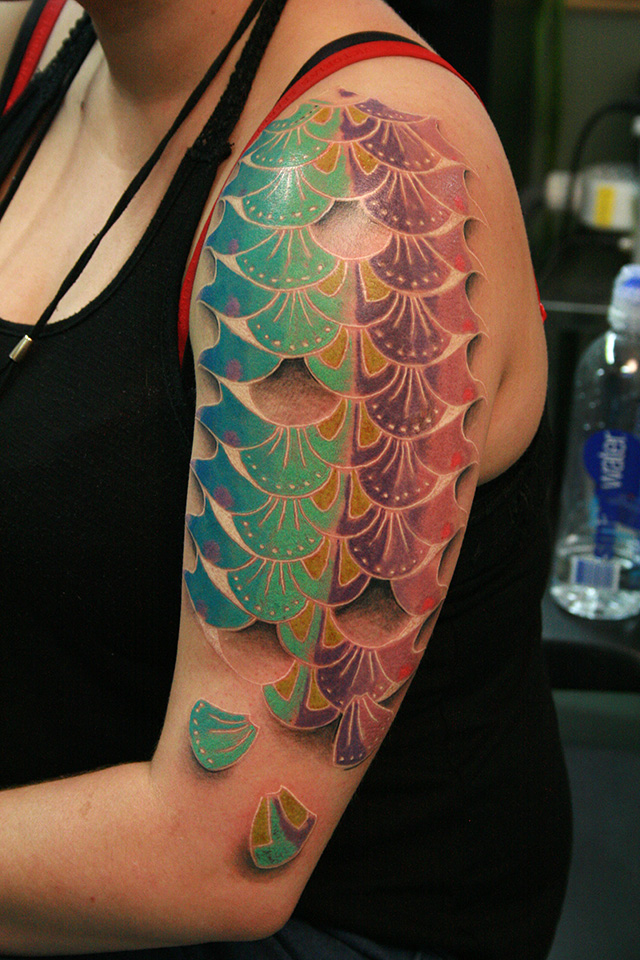 They have many one-of-a-kind designs and the chicness of their studio can be observed by the works of artists that have been hung like a painting. Thus the customer can also choose from their own collection of work. All the paintings are hand-drawn and hand-painted which sets them apart from other studios in Seattle. In their own words,
Many of the designs in our portfolios are one of a kind custom pieces that we have drawn for our clients.  We also have a great collection of tattoo flash available if you want to choose from already rendered pictures.  Our walls are covered with hand-drawn and hand-painted artwork from artists who have worked in our industry for the last one hundred years or more.
They prefer working on an appointment basis and it is mandatory to deposit a certain amount of money to book the slot. They usually charge $80 for most tattoos but it depends on the size of the tattoo too. It lets them know about the seriousness of the client and they entertain only serious clients who are actually looking forward to the design. There is no drawing fee and the deposit is also not refundable.
However, if you do eventually get the tattoo, the deposit would be adjusted with the final fee. And if you want to reschedule or cancel an appointment, you would have to do that 48 hours before so that it gives the artist time to reschedule his whole agenda. Well, quite a lot of rules but it is what makes Cicada Tattoo a successful tattoo shop.
The price for a small tattoo starts at $80 but they can also increase according to the size concerning the design. The hourly rate of getting inked starts from $175 per hour.
The artist however can quote a flat price which might be different from the standard price because it depends on the preparation and the time spend on the design. It also depends on the complexity of the design. The other main part is the placement area, so if the location is easy and on the surface, it might charge less, and if it is complicated or too small, the charges might rise.
Location on Google Maps:
4. Ingrid Elaine, Christy Lillian Opal 
– Damask Tattoo
Damask Tattoo is a Seattle tattoo studio that produces custom tattooing assistance and even sells all-natural vegan aftercare for its clients. The salon aims to present a spa-like ambiance and presents a stress-free and warm atmosphere for consumers. The Damask Tattoo's designers are specialists beyond a wide assortment of tattooing techniques that includes naturalistic, traditional, neo-traditional, blackwork, botanical, and realism.
We all know how hard watercolor designs are to master but Ingrid Elaine is a master of all and is considered the best in Seattle for it. If you are interested in watercolor tattoos, there's probably no one better than her.
Ingrid is born in Ohio but moved to Seattle in 2015 intending to become a tattoo artist. She has a background in fine arts and painting and a love for the tattoo industry which made her choose the path that she has right now. She started working just after 1 year in 2016 in Damask Tattoo and has been an inseparable part of the team ever since.
While she is not in the studio, she is traveling, camping, spoiling her dog, Ella, participating inc cosplays, playing board games, and watching Twin Peaks. She is obsessed with American traditional design with a modern twist, occult imagery, neo-traditional work, dot work, and blackwork. She is not much into realism or portraits.
Here's a little about the owner of Damask Tattoo in her own words,
I had been planning to open my own tattoo studio for years.  I had started outlining a business plan five years before I opened.  I would make notes in my business plan journal whenever something would occur to me.  Sometimes it was from talking with a client or watching a client talk to another artist at one of the street shops I was working at.  Sometimes it was from helping out with a small bit of admin work at a studio.  I started to formulate a plan for a tattoo studio where I would want to get tattooed.  A place where people were treated with respect and could feel comfortable.  Where they wouldn't have to wait for an hour or more for their appointment to start or for their artist to even show up to work.  A place that provided things that seemed basic to me.  I wanted to create a clean and welcoming atmosphere that wasn't intimidating, friendly people, to welcome them, and a pleasant experience receiving their tattoo.
For her, it is not just about the tattoo studio and the exterior things that are important but the customer experience is as personal as important to the artist too as it is to the customer. Here's what she got to say about  it,
I understand that the tattoo isn't the only permanent part.  The memory of getting the tattoo is permanent too.  I want you to feel good every time you see your tattoo, not just because it's a beautiful piece of artwork because the experience of getting it was great.  You deserve a nice artist who actually talks to you and cares what you are looking for in your tattoo and a relaxing environment where you don't have to feel like you're competing for their attention, or have to try and block out the noise from the music or the conversations all around you.  You should have confidence that whatever compromising position or state of undress you have to be in to get the tattoo that it is private and that we are doing the best we can to make it pleasant.
She is very considerate about the tiny details that form the part of a tattoo studio that she has even enlisted it in many interviews and articles.  The list goes for her clients:
For her, the friendliness of her artist is of prime importance. She wants her clients to feel comfortable and warm enough to open their minds for a better tattoo experience. According to her,
It should go without saying that your artist is going to be friendly but in my experience, at other studios, this is something that definitely needs to be showcased.  We are so happy to have you here and we care about what you want in your tattoo.  We will do what we can to give you a tattoo you love and can be proud of for the rest of your life.  We want everyone to get the best tattoo possible so we will even be totally honest and let you know if we are not the best choice for the style you want.  We know what we're good at and we know what our limits are.  Our obligation is to you and you getting a tattoo that is just what you wanted or even better than you had imagined.
Damask Tattoo studio also has a private room facility where the clients can feel safe and comfortable. Some people can also experience emotional and private while getting their tattoos and the need for it has been talent care of at Damask Tattoo.  In her words, "You can feel good about letting the experience be whatever you need it to be here. The rooms are shared between two tattooers but you can request that your tattoo be done on a day that the other artist is not working if privacy is important to you."
Although he explains that there is nothing wrong with traditional or simple decor, buts he wanted something different and inspirational for his clients so that they could feel good about themselves. She continues, "I wanted something different.  We have a beautiful, modern space that's carefully designed with comfort and relaxation in mind.  I wanted our space to feel more like a spa than a tattoo parlor and that's what we've done for you at our new Capitol Hill location."
All-natural, vegan, petroleum-free aftercare products
The owner of Damask Tattoo has given a lot of afterthought to the aftercare products which must be organic and vegan so that they heal the wound better and without much complications. In her words, "Our aftercare is top of the line and all-natural.  It is extremely important to me that we provide products that are safe and natural.  I researched many products and concluded that we needed sustainable practices, no petroleum, and as local as we could get.  We're proud of our aftercare and the products we use during your tattoo process." They have all the information about their aftercare products on their official website where the clients can even place an order.
Location on Google Maps:
5. Jesse Roberts, Derek Noble- Dark Age Tattoo
Dark Age Tattoo is one of the oldest tattoo studios in Seattle which has several talented artists on board. The tattoo artist at Dark Age Tattoo are specialists in providing custom tattoos service and are familiar with a wide range of styles and techniques. The Dark Age Tattoo Studio is opened every single day from 12 pm to 9 pm.
Derek Noble and Jesse Roberts established Dark Age Tattoo in 2014 intending to provide the best quality custom tattoos to their clients. In their own words, "We strive to provide our customers with a safe, fun, and inspiring environment. With one foot firmly planted in tradition, and the other stepping forward into the future we hope to serve your tattooing needs." They do accept walk-ins but it is specifically on a first come first serve basis.
Location on Google Maps:
6. Joshua Carr, Sasha King, Joseph McSween (Joe) – Dark Horse Tattoo
Dark Horse Tattoo was opened in Seattle by Sasha Kinga and Josh Carr who are experienced tattoo artists with over 2 decades of combined experience in this field. They are also familiar with a variety of styles and are quite flexible when it comes to bright and colorful, black and grey, and realistic designs. The Dark Horse Tattoo studio also provides piercing facilities within hour piercers and high-quality jewels available.
For Joshua, a tattoo artist at Dark Horse Tattoo, tattooing is his only passion. He loves colors! In his words, "I really don't have much to say about myself. I am a relatively quiet person. One thing you should know is that I love tattooing. My style of tattooing is best described as neo-traditional with bright, bold colors."
He loves to add his own new twist to his designs which his clients appreciate. He adds,  "I enjoy working my own designs and ideas into most tattoos. Even if I enjoy coming up with the majority of the work I do, I am also very capable of giving you what you want for a tattoo. Hit me up with any questions you may have and let's get at it!" Besides, he has worked and trained in Seattle for more than a decade.
Joseph McSween creates pictures and designs that were a blend of traditional oil painting which was learned from traditional master painters. His images and designs are combined with modern art forms like graffiti, street art, and pop surrealism, and other modern cultures. Joe likes to communicate his thoughts on wood panels applying oil painting. While this is a more advanced treatment, in which he took his time to transition to after years of utilizing other factors, his satisfaction with art is obvious. Joe's background covers many years of utilizing acrylics, spray paint, computers, silkscreen, and many other art mediums.
Joe is most famous for his female illustrative compositions. More recently he has tried his hands in portraits and other famous subject matter which received high acclaim amongst his clients. It is pretty evident from the reviews, As a sponsored affiliate of Grumbacher and Koh-I-Noor artists, he is pleased to serve these old favorite American art production businesses as a trained fine artist. He has exhibited performance in over fifty gallery exhibits in the U.S. and overseas. His work has made many features in several publications and as a featured magazine cover designer.
Joe has also been served by The Orange County museum of art, Thinkspace Gallery L.A., Compound Gallery, Gallery1988, Flatcolor Gallery, Blackbook NY, Ronin Gallery L.A., Monster Children Gallery in Sydney. His work has also been a part of the collection of many Emmy award-winning artists, rock stars, celebrities, and the art collection of amazon beside his friends and family members. After he created murals and galleries for a lot of years, he moved towards inking after he decided that he needed more challenges in his life artistically and being involved in the kind of culture where he created black and grey pieces for clients and continues to rise as an artist.
Location on Google Maps:
7. Alejandro Dzul, Jacob Dzul, Antonio Contreras- Dzul Ink Lounge
Dzul Ink Lounge is a Seattle tattoo shop that presents a more upscale, modern, and ambiance that is like a lounge. The Dzul Ink Lounge has four tattoo services as well as three VIP chambers for inking and piercing in a more secluded space for people who want a private experience. Dzul Ink Lounge also incorporates an art gallery that presents images and portraits. They also practice custom one of kind designs from a simplistic message to a full-back design.
Alejandro's current center of interest at Dzul Ink Lounge is tattooing. He had had an affinity towards art at a very early age when he was growing up in LA. He remembers getting inspired by his self-taught mother who drew sketches for clothing and felt that he must put his own designs on paper too. His talent was quite apparent from the start as he started selling off those portraits to friends and family members.
When he was a teen, he moved to Seattle and started with the art of airbrushing. He began creating designer designs with airbrushes at local affairs and festivals where he got immediately recognized for his nice talent. He also began his career as a tattoo artist when his clients began to request tattoos from him.
Alejandro discovers that the most satisfying feature of the tattoo method is using his talents to produce a design that understands his client's imagination and aspirations. He really likes to create something that would symbolize one's symbols and dreams. He takes inspiration from other people's personal stories. He loves to work on memorial tattoos which remind someone of something as something important. He also helps clients modify their ideas to make a better picture for them.
​
Alejandro studied graphic design and photography which can be viewed at his own studio. He also serves as the Director of Business and Marketing at Dzul Ink Lounge but he also wants to publish a book of his own which will include photos and tattoo designs that will showcase his artwork at professional exhibitions. After he was busy promoting his business of tattoos, he has got back to making tattoos for these clients and has uploaded his freshest piece of work on social media.
Jacob, another artist at Dzul Ink Lounge has had a lifelong passion for art. He has shown an interest in art since he was a child and was supported and encouraged by his parents to follow his dreams. As a child, he also spent all his free time working around art and developing his skills. He would often be seen sketching pictures in class too and got punished many times. He would also trade his drawings inc lass for candies. At the age of 8, Jacob's parents got him into boarding school which let him have a focus on art and illustration. He learned his airbrush technique as a teenager.
Thrilled by the art and culture of inking, Jacob got his first ink when he was 15 and began to develop tattoo skills by practicing on his friends and family members. He developed a style that people loved, and the word spread around about his special talents and he built a great client base of young and adults alike.
​
Jacob's individual characteristic is motivated by Mexican-American and pre-Hispanic art and imbued with the essence of the street and metropolitan graffiti art. Jacob cherishes all kinds of body art but has a particular attraction for fine line black and grey ink. Jacob's expertise has placed him as one of the most inquired after black and grey tattoo professionals in Seattle. He is also extremely refined and well versed in all tattoo techniques including portraiture, vintage, and full-color ink designs.
In extension to being Dzul Ink Lounge's in-house tattoo artist, Jacob is also a typically skilled airbrush artist. He has been selected to paint murals for business companies and private habitations, as well as build custom layouts and art for every, means you can perceive from apparel and vehicles to their own skins.
Antonio is another talented artist at Dzul Ink Lounge who belongs to a Spanish-speaking country. His philosophy lies in using artwork as a tribute to his clients and to provide his client with unique pieces which reflects their personality and which adorn their body with the delicate and precise body art. But despite his youthful appearance, he never really doubted for a minute what he could not do. He devoted his life towards inking and his talents and passions developed from watching his father, who is also a tattoo artist, and then honing his skills.
Antonio's work was nourished in a homely atmosphere, profoundly stimulated by street art located in his place of birth, Mexico City. His profession began as a sport, allowing stick-and-poke designs to any and everyone he faced. He got his first gun when he was 15 years old. Seven years succeeding these events, his skills are pretty apparent in the world of tattoo artists.
Dzul Ink Lounge provides with perfect platforms for people like Antonio and other artists who are hardworking and have a natural talent for the tattoo community. Thus these artists continue to grow as great tattoo artists. Antonio is looking forward to connecting with as many people as he can in a very meaningful way and turn their feelings into art.
Shop Name: Dzul Ink Lounge
Address: Dzul Ink Lounge, 2104 3rd Avenue, Seattle, WA 98121
Contact: +1 206-767-1163
Fax: (206) 763 – 0742
Email: 

[email protected]

Facebook: Dzul Ink Lounge
Tumblr: Dzul Ink Lounge
Snapchat:dzul-inklounge
Pinterest: Dzul Ink Lounge
Twitter: @DZUL_INK
Website: dzul.com
Timings:Monday: 12pm – 6pm; Tuesday – Thursday: 12pm – 8pm; Friday – ​​Saturday: 12pm – 10pm; Sunday: Closed
Location on Google Maps:
8. Ty Myers- Fenix Tattoo and Piercing
Fenix Tattoo and Piercing is a tattoo shop in Seattle which was opened almost more than 2 decades ago in 2000. The Fenix Tattoo and Piercing specialize in traditional, photorealistic, and custom tattoo designs. The experienced tattoo artist has completed small tattoos to bigger tattoos. They also specialize in modifying bigger tattoos or create new colorful designs. The Fenix Tattoo and Piercing also has a jewelry shop inside it and provides piercing services. The Fenix Tattoo and Piercing also provide aftercare suggestions and would follow you up after your first ink.
Established in the middle of Pioneer Square, Fenix Tattoo and Piercing is one of Seattle's oldest shops and has been there for more than 2 decades. The shop boasts of famous tattoo artists like Ty Myers who has more than 3 decades of experience in both tattoo and piercing. Thus, one can really beat the level of their experience at Fenix Tattoo and Piercing. The studio specializes in many kinds of techniques and is sure to give the best of quality.
Location on Google Maps:
9. Anna Wall, Chris Adams- Fist Full of Metal
Fist Full of Metal is a tattoo studio that is based in Seattle and is opened 7 days a week. It has both walk-ins and appointment-based customers and has 5 artists who excel at various kinds of tattoo experience. The kind of styles that they can achieve are pretty varied and their clients are a testament to their experience.
Anna, another tattoo artist at Fist Full of Metal is all about cats. She adores cats and loves to draw all kinds of tattoos. She is an apprentice but her colorful and bright tattoos will have you thinking that she has been inking for years. In her own words, "I was born in Russia but have called the Seattle area home since 1996. I graduated from the UW with a degree in Painting & Drawing and started tattooing here at FFOM in early 2019."
Although she is pretty versatile, she has established a reputation for herself. She describes herself as a cat lady and in her words, she further elaborates, "My focus is on giving you a responsibly made tattoo that will last. I am most inspired by Japanese, American traditional, and Art Nouveau styles, and favor bold lines and well-packed vibrant colors or well-contrasted black & grey. I may have built a bit of a reputation as a cat lady, but I welcome projects featuring all animals and humans alike!"
There are different kinds of styles that she can tattoo and has expertise in but for her, every single piece has its own challenges which she treats as a great experience. One can check out her social media handles for more information.
Chris is another great artist at First Full of Metal and has been tattooing for many years now. He loves to explore new styles and variations which is pretty awesome for him. In his own words, "I'm a Seattle native who has been tattooing since the late nineties. I prefer tattooing traditional American and Japanese style tattoos. Black and grey or color, let's do tattoos that stand out in the crowd! E-mail is the best way to set up a consult or appointment. I'm always down to take a minute to talk about new projects."
Location on Google Maps:
10. Jeff and April Cornell- Hidden Hand Tattoo
Hidden Hand Tattoo is a tattoo studio based in 2007 by Jeff and April Cornell and has many artists who have more than 100 years of experience together! These artists specialize in numerous kinds of designs which include a lot of colorful pieces, cardinal school, new school, black and grey, Japanese, tribal, dot work, and fine lines along with realistic portraits too. Hidden Hand Tattoo has the aim of providing the best comfort and services to their clients.
After many years serving in some of the most popular tattoo shops in Seattle, award-winning tattoo designers Jeff and April Cornell started Hidden Hand Tattoo in 2007. Established in the Fremont neighborhood, Hidden Hand Tattoo has an astounding team of some of the greatest tattoo illustrators in Seattle and Washington State. Hidden Hand Tattoo is an expert in custom tattoos in any technique that includes designs like vivid color pieces, traditional, black and grey, old school, tribal, Japanese, portraits, fine line, new school, cover-up tattoos, and more.
They have a host of tattoo artists who are both male and females and who are experts in different fields and their own unique ways. In the words of the owners themselves, "We have both male and female tattoo artists, all of whom are certified and held to the highest standards of cleanliness and safety. When you visit Hidden Hand Tattoo you will have the peace of mind that comes from getting a tattoo from one of the best Seattle tattoo shops. Our friendly staff is dedicated to providing first-class customer service and beautiful tattoos in a warm and inviting atmosphere."
They have been providing an array of tattoo techniques with a huge client base that belongs to cities like Everett, Bellevue, Bothell, Edmonds, Redmond, Kent, Tacoma, Renton, and all of King County in the Puget Sound area of Washington State. You can find Hidden Hand Tattoo shop in Seattle which is quite near Capitol Hill and the University District in Fremont.
Location on Google Maps:
11. Henry James, Ping Ping- Idolize Tattoo
Idolize Tattoo is a Renton tattoo studio that has been operating and serving clients for more than 20 years. The artist at Idolize Tattoo has more than 50 years of together experience. Thus, they are familiar with a variety of tattoo styles and designs from old school to contemporary and oriental styles.
Idolize Tattoo customized in all styles and techniques. They also provide piercing services along with branding, and scarification. With such an extensive team of artists, their talent is to be trusted.
Location on Google Maps:
12. Mike Barker, Patty Valentine- Jackson Street Tattoo Company
Jackson Street Tattoo Company is based in Seattle with a tattoo artist having a combined experience of more than 50 years. They are open 7 days a week and provide the utmost skilled and professional tattoos to their clients. They specialize in many kinds of techniques and designs like traditional, neo-realism, American, and Japanese amongst various others. The Jackson Street Tattoo Company is also praised for its amazing and welcoming nature.
They offer designs like Portrait Tattoos, Religious Tattoos, Tribal Tattoos, and many other Tattoo Designs. And the tattoo artists have their own unique styles which are appreciated by people.
The tattoo artists at Jackson Street Tattoo Company present a diversity of assistance, that includes tattoo designs, religious tattoos, tribal tattoos, portrait tattoos, affordable tattoos, and an art exhibit inside the studio. In the words of the owner of Jackson Street Tattoo Company, "We have the skill and experience necessary to serve as your full-service professional tattoo shop, offering the highest quality services and customer care in the Seattle area."
Patty Valentine is an experienced tattoo artist at Jackson Street Tattoo Company who has achieved all these skills by traveling places all over the world. In her own words, "I'm a first-generation American – born in Seattle. I left Seattle in 2009 for what became a seven-year inspiration trip around the world. It was on this trip that I was lucky enough to watch and learn about tattooing from artists I deeply admire."
She has been quite a street artist when she was young and continue to develop her skill as she kept on meeting people and gaining experience. In her words, "I've spent most of my career in street shops. It has given me the versatility needed to work with any design whether it be delicate flowers or a big bold design. I really enjoy doing scientific illustrations and American traditional tattoos. My goal is to make tattoos that will last you a lifetime."
Location on Google Maps:
13. Jake Robbins- Lucky Dragon Tattoo
As the owner of Lucky Dragon Tattoo, Jake is a master tattoo artist who has more than 2 decades of experience. He specializes in custom Japanese tattoo and American-style tattoo design. He has always lived in Seattle with his wife and a dog. Lucky Dragon Tattoo is a tattoo shop that has had more than a decade of experience and a team of talented and outstanding tattoo artists who work and excel in maximum styles and techniques of tattoo.
The philosophy that Lucky Dragon Tattoo follows is that the people who are seeking to get their tattoo no matter if it is their first or their tenth design, deserve to be met with respect and honor. Their experience should be kept in mind so that they must be proud of their end design.
What amazes the customers at the Lucky Dragon Tattoo is the level of warmth and welcome that they have for their customers. Most people are in awe of that and thus have become faithful clients to them. In the words of the owner, "Our goal at Lucky Dragon Tattoo is for every customer to get the best tattoo that we can give them. We believe that tattooing is a service and that every customer deserves to be met with friendliness, respect, and an open mind. Whether you're seeking your first tattoo or your next custom piece, we're here to serve you."
Thus because of all these reasons and factors, they have been considered one of the best options in the whole of Seattle if one is looking to get Japanese, American Traditional, black and gray, realism, portraits, or anything else.
Location on Google Maps:
14. Joe Who- Pierced Hearts Tattoo Parlor
Pierced Hearts Tattoo Parlor is a great tattoo studio that has been established in Seattle. It provides both tattoo and piercing services to its clients. The team of in-house piercers and tattoo artists are both available for walk-in and appointments. They also specialize in a certain set of skills and a wide variety of tattoo options and techniques. The piercers too are skilled in their field.
Location on Google Maps:
15. Justin Coppolino- The Nova Expansion Tattoo
The Nova Expansion tattoo studio is named after the owner, Justin Coppolino's daughter (Nova). The Nova Expansion was initiated in January 2019 and is positioned at 511 2nd Ave W across from Nielsen's bakery. This studio is best for people who are looking for a unique and exciting experience for themselves. The studio is quite chic and the decor is pretty exclusive.
Justin has always had a very creative and visionary mind when it comes to choosing his career path. In his words, "I was raised in Philadelphia, Pennsylvania, with my Identical twin brother. Often, I found myself headed down the creative path of life. It has always been art and music that does it for me."
While tattoos did not come to him too easily, he made all the efforts to be the best at what he does and to finally be able to open his own tattoo studio so that he could follow his passions while providing for his family at the same time. In his words, "Being an artist and a tattoo collector, I took a serious interest in Tattooing. In 2006 I began a year-long apprenticeship at a Tattoo Studio near my apartment, in Los Angeles. I am an extremely passionate person as well as a perfectionist and that carries over in my work. I feel very blessed to be able to do exactly what I love in tattooing and music as well as being able to provide for my family."
Cailean O'Seachnasaigh is another tattoo artist at The Nova Expansion who is extremely talented and an expert at what he does. He has a background in interior designing which has helped him develop his creativity in tattoo making. In his own words, "I specialize and most enjoy tattooing Traditional style work with a folky twist, but also love straight black, ornamental projects. I got into tattooing after working as a graphic and interior designer in Los Angeles for 8 years, and try to bring a lot of what I learned in the commercial arts, as well as a level of professionalism to my appointments."
The Nova Expansion was found in 2019 and has since been serving its clients in the greater Seattle area. The tattoo artist at The Nova Expansion is an expert in poking with hand, and other machine tattoo techniques too. The clients can have multiple tattoo designs that range anywhere from traditional to contemporary and traditional and oriental. They also make the nature-based and inspired design too. They also work with realism, trash polka, new school, and watercolor designs.
Holly Jane is one such tattoo artist at The Nova Expansion who has always been a tattoo artist but did not realize her professional calling until she graduated college. In her own words, she explains her life experience saying, "I've always been an artist, but it wasn't until college that I realized I wanted to make a career out of it. I majored in fine arts with an emphasis on studio art. Being able to work with so many mediums made me realize I had an affinity for being hands-on, as well as a fondness for the eclectic and eccentric art forms. It only seems natural that I would seek out tattooing & fall in love with not only the outcome but the technique as well."
Holly loves beautiful hand-poked techniques rather than making tattoos on machines. But she is still training for using the machine to enhance her knowledge and techniques about tattooing. She further adds, "I grew up in Washington and have been tattooing in Seattle for 5 years, using a hand poked technique. I enjoy hand poking because of the emphasis on the process being a part of the experience. However, I'm currently apprenticing under Justin Coppolino for machine tattooing & I am excited for all the opportunities it brings."
Location on Google Maps: