Harry Kewell is an Australian football coach and a former professional player. Currently, he is functioning as the head coach of Barnet. Harry has a recorded history of playing for Liverpool, Leeds United, Melbourne Victory, Al-Gharafa, and Melbourne Heart. Harry has few tattoo designs that cover the upper left portion of his body. Let us look at them.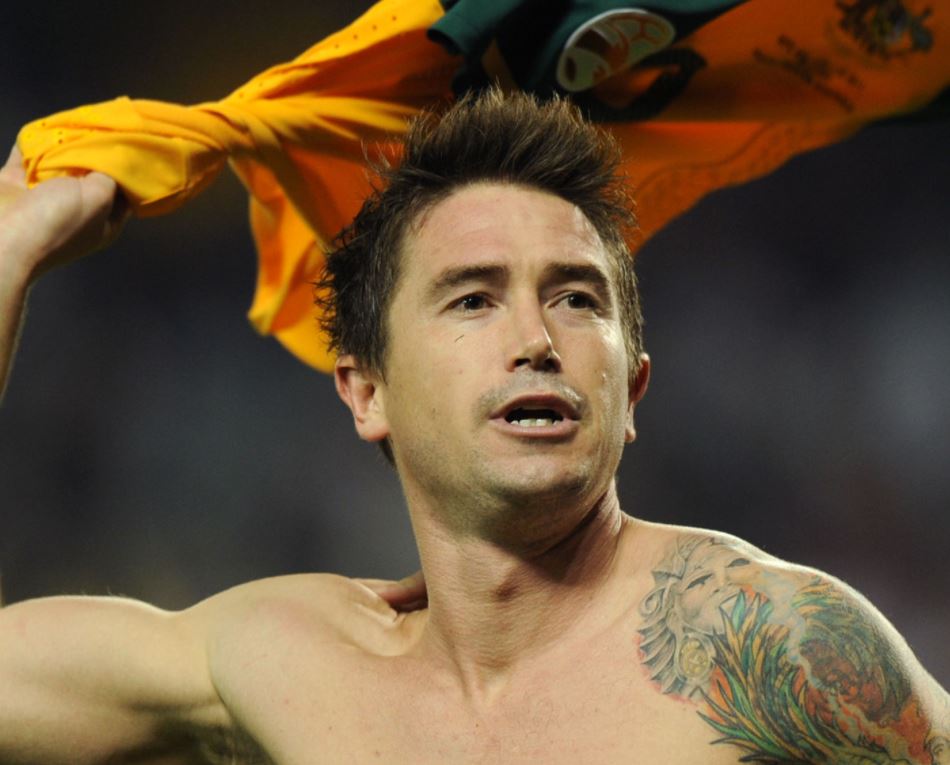 1. Left Shoulder Dragon Tattoo
Tattoo: There is a Japanese dragon tattooed on the upper left portion of Herry's body.
Meaning: Japanese dragon is the symbol of  bravery, wisdom, and strength.
2. Tribal Hand Tattoo
Tattoo: Covering his right hand is a tribal design.
Meaning: Tribal design symbolizes a person's rich heritage and culture. Also, a tribal tattoo is a symbol of strength, power, and wisdom.
3. Left Arm Tattoos
Tattoo: On his left forearm, Harry has got a full tattoo that begins from the top of his shoulder and goes till his mid-arm. It includes the face of some God, followed by a green-colored dragon leading to the face of another manly figure.
4. 'Rosary Beads' Tattoo
Tattoo: On his outer left forearm, Harry has got the tattoo of rosary beads with a cross pendant.
Meaning: Cross represents the supreme God of Christians i.e. Jesus Christ whereas Rosary represents Virgin Mary (motherly figure). The tattoo is the complete representation of Harry's deep faith in Jesus and his blessings. More specifically, it also symbolizes that the wearer is Catholic.