Ryan James Eggold is an American actor who is best known for his role as Ryan Matthews on the teen drama series, 90210 and as Tom Keen on the crime drama series, The Blacklist and The Blacklist: Redemption. Ryan is currently appearing as Dr. Max Goodwin on the NBC drama, New Amsterdam which began in late 2018. Ryan has also appeared in various films over the years such as Driving by Braille, Queen, Scent of a Woman, Battle Scars, Lucky Them, Lovesong, Never Rarely Sometimes Always, and many more. Ryan also appeared in the web series, "Daybreak" in 2012. Ryan Eggold has a few interesting tattoos on his body. Let us take a look at the ones he has and the meanings behind them.
1. Heart Tattoo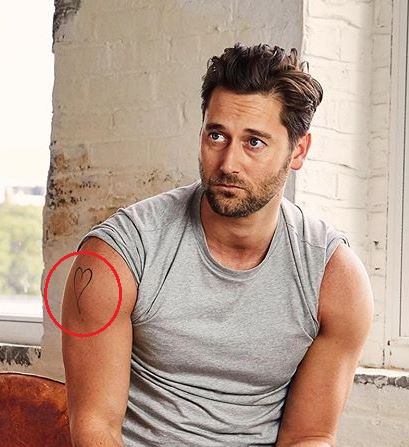 Tattoo: The right shoulder of the actor contains a tattoo of a heart on it.
2. Savage Tattoo
Tattoo: The right side of Ryan's body, just on his ribcage contains a tattoo of the word, "SAVAGE" on it.
3. Lion Tattoos
Tattoo: The upper side of his back, on either side, contains a tattoo of a lion on it, roaring ina dominating stance.
Meaning: The lions are a symbol of strength, power, and dominance. Ryan thinks his personality matches that of the beast which is why he decided to get the tattoo on his body.