Sabrina Carpenter is a young American actress, singer, and songwriter who has been making waves in the entertainment industry since her debut in 2011. Over the years, she has become known not only for her talent and versatility but also for her unique sense of style and fashion. One of the most striking features of Sabrina's appearance is her collection of tattoos, which she has been adding to over the years. Each tattoo has a special meaning for Sabrina, and they reflect her personality, her beliefs, and her life experiences. In this article, we will take a closer look at Sabrina Carpenter's tattoos, their meanings, and the stories behind them. Whether you're a fan of Sabrina's music, acting, or just curious about the art of tattooing, this article is sure to be an interesting read.
List of Sabrina Carpenter's Tattoos
"Lucky" on Her Neck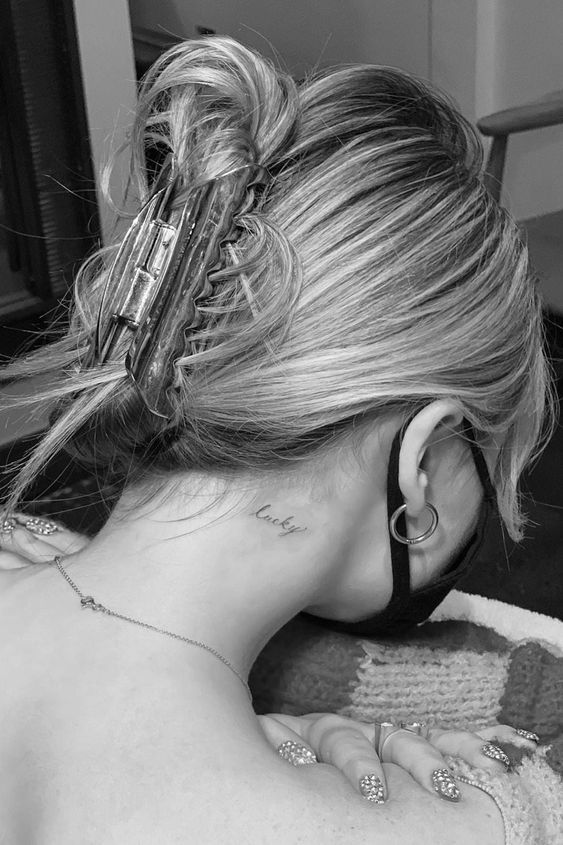 On December 17th, the actor-singer, Carpenter, shared a photo on Instagram revealing her first tattoo. The word "lucky" was written in cursive on the back of her neck, which seems to express gratitude for her progress. She captioned the photo with "Baby's first" and expressed how fortunate she feels as a girl by saying, "Imma lucky girl." The renowned tattoo artist, Dr. Woo, drew the tattoo.
Exhale on Her Wrist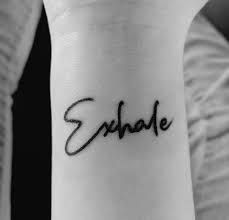 Sabrina has a tattoo that spells "exhale" on her wrist which is said to be inspired by her album of the same name.
Butterfly Tattoo on Ribs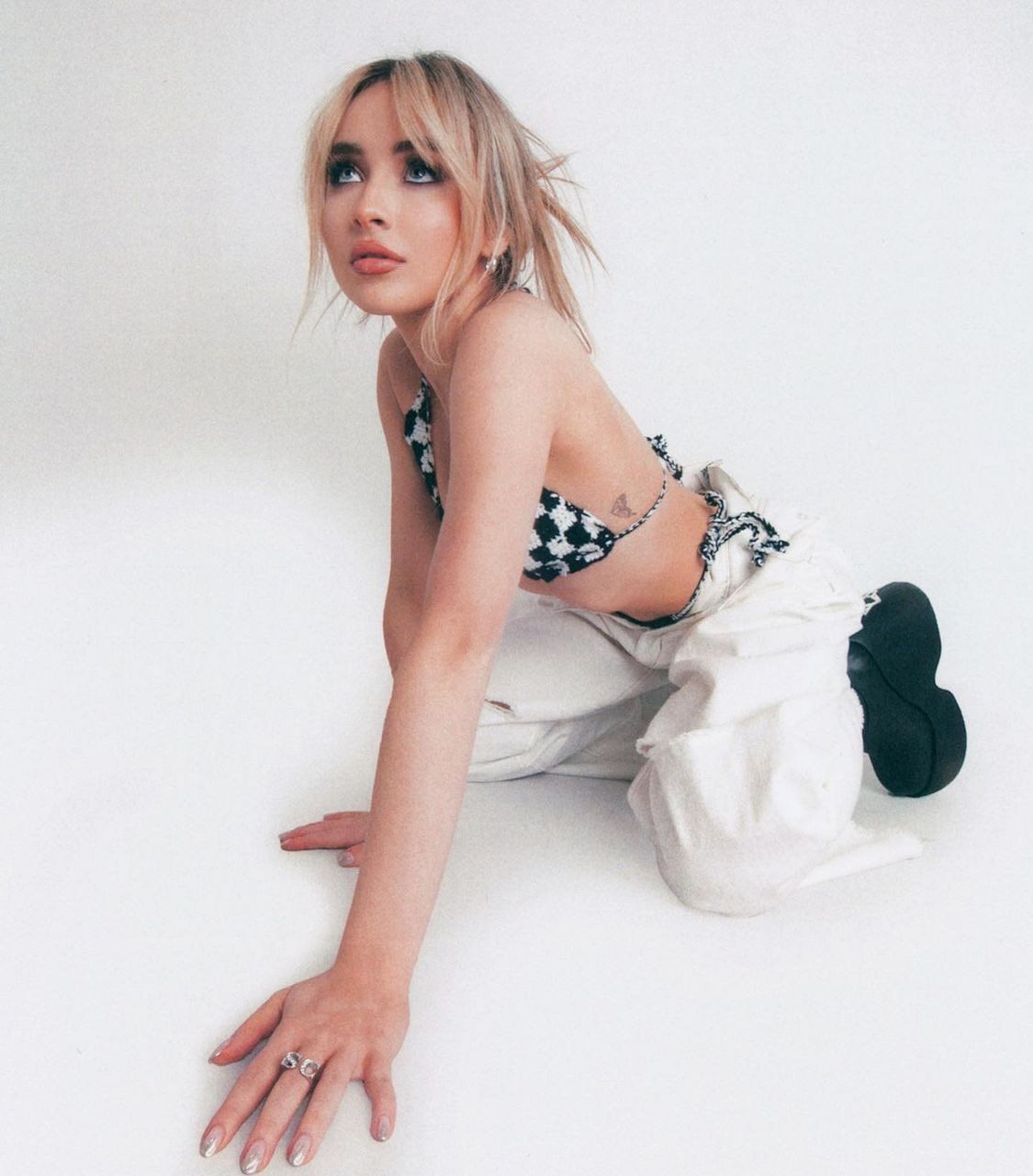 Sabrina got herself inked with a butterfly tattoo on her left rib.
Heart Tattoo Behind The Ear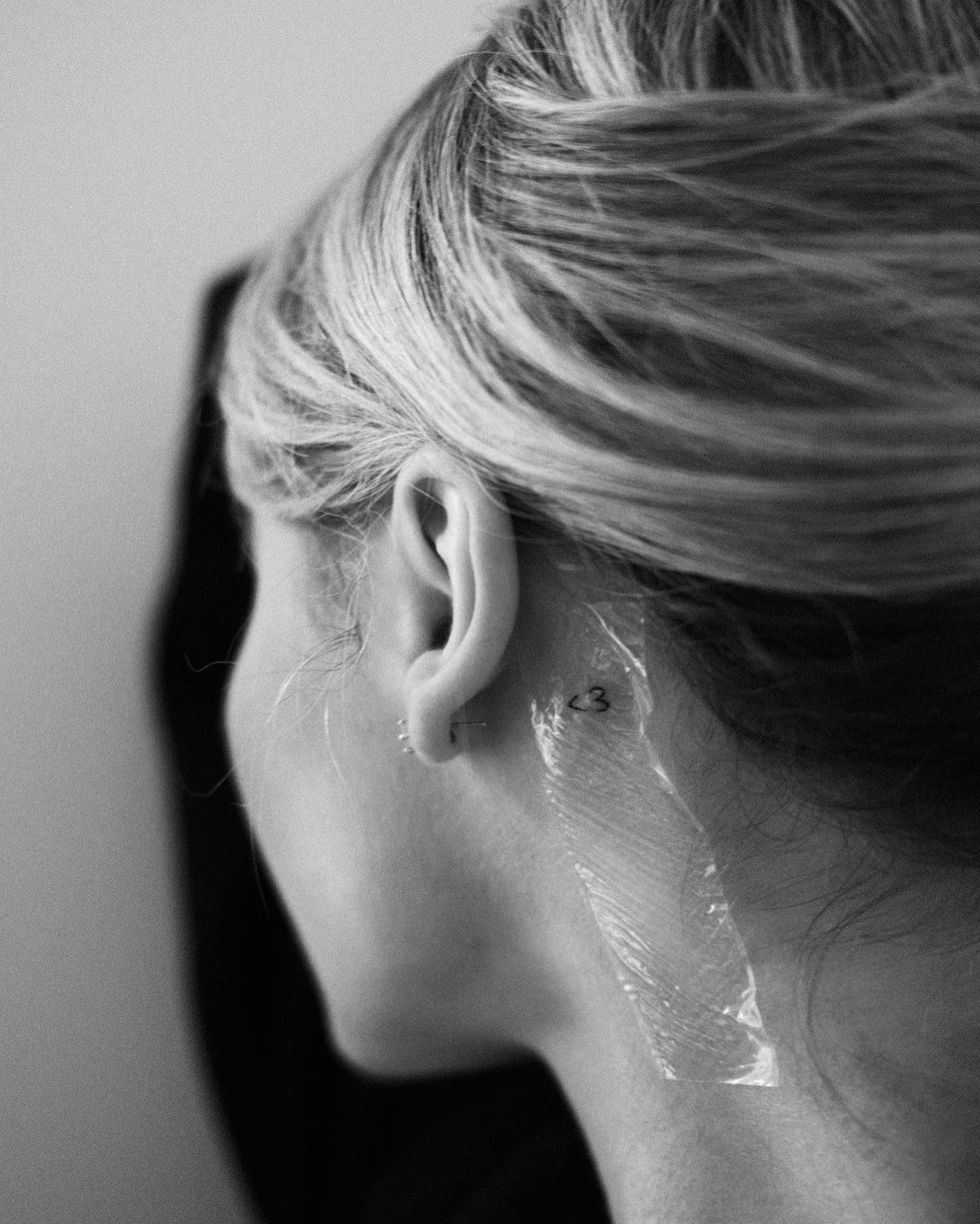 While on a trip to London, the singer of received a minimalist heart tattoo, represented by "<3", behind her ear using a stick-and-poke technique. The tattoo was inked by tattoo artist @belpoke, who can be found on Instagram.