Trends always make a comeback no matter what. What goes around comes around, right? Sometimes it is superb to have them and we welcome them with all our arms open, however, sometimes it's not really on the fashion radar. In this decade, the 90s fashion trends are here to stay like the spaghetti tops to colored sunglasses that were all in a rage because of Mary Kate and Ashley. Do you remember wearing plaid skirts and cute bubblegum pink hair? Anyway, it is the celebrities who have a major role to play in bringing them back because all the super fans have got to follow what they are wearing.
One such trend is the belly button piercing or the navel piercing that has come back in trend. All hail our super girls like Britney, Janet Jackson, and Alicia Silverstone that the navel piercing got back in the trend with the early 90s and 2000s. All the MTV watching kids have been infatuated enough with the piercing trend enough to piss off their parents by being a total badass. Rocking a barbell style jewelry was all in during those times. Besides this, other fashion trends like colorful headbands, scrunchies and beautiful butterfly clips were seen on the streets. It is all about the 90s specific trend that came back in 2010. You can see that some of the celebrities like Jessica Alba, Priyanka Chopra, and Beyonce Knowles are still flaunting their abs with the precious belly button piercing. They show them off at red carpets, or the VMAs, the list is endless! They still shake a leg or their bellies to the 2000s fashion.
In this article, we have narrowed down a list of the most amazing belly buttons that have been patronized by these celebrities. From Britney and Aguilera to the social media stars, Kardashians and Jenners, all are rocking something or the other from the 90s fashion. So if you are thinking to get inspired to being a badass, whether it is with a cool tattoo or with piercings, you have come to the right place. Check out the list of these 40 celebrity fashion trends don below and let us know which one do you like the best!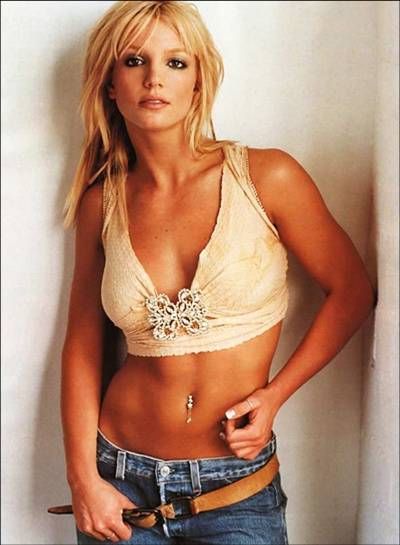 Britney Spears opened about her belly button piercing with her announcement to the fashion world through an ad campaign by being a fashion ambassador for Kenzo, a French brand for clothing. In the interview with Kenzo's creative director, New Yorker wrote, "She could have been attached to so many brands." She is definitely in the limelight for a very long time with her chance with the fashion magazine. Kenzo took to Instagram to show their affection for Britney and wrote in their bio,  "KENZO LOVES BRITNEY SPEARS,". The famous clothing brand also focused on her belly piercing and took shots where she was seen flaunting her piercing. Isn't it a sure shot for the 90s fashion revival?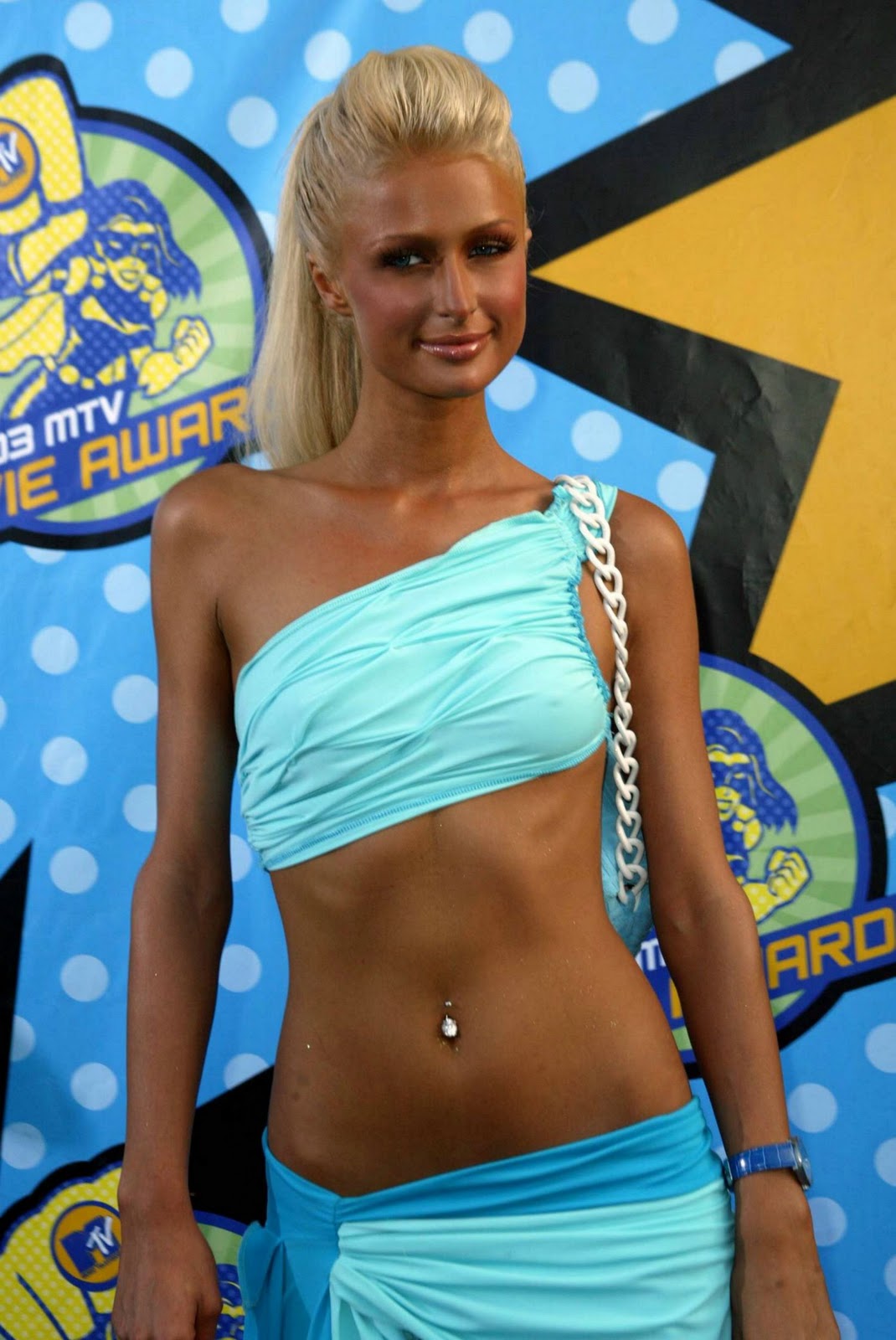 What more can be said about Paris Hilton herself? She is fashion crazy as we all know who wore lingerie outside, she dressed in monotone colors, and the craziest was the prom dress look that she wore during the red carpet season. She's definitely a 90s fashion baby. Besides this, she was in the news for her shiny rock that fit her engagement ring which her long term boyfriend, Chris Zylka gave to her. However, she was the talk of the industry with her new belly button piercing in early 2018. Although she is all about the bling, surprisingly, she kept it low key with just a small stud. She is definitely all about simplicity with a class. It is the only piercing that she has and it definitely made us say "It's hot!"
Lindsay Lohan has had an image ever since Mean Girls hit the screen. It was perhaps one big shot for her in the film industry and a great move for her career. She was in news for various things like catcalling Kim and insulting her hairstyle to which Kim responded by saying that she has a "confusing accent". Sure, she has been one of the biggest girls next door for Hollywood and many teen girls have followed in her footsteps. Showcasing her badass image, she got her belly button pierced soon after and it gave that edge to her look! Baring her midriff in many outfits, one can clearly see the lengthy piece of jewel which she has flaunted ever since.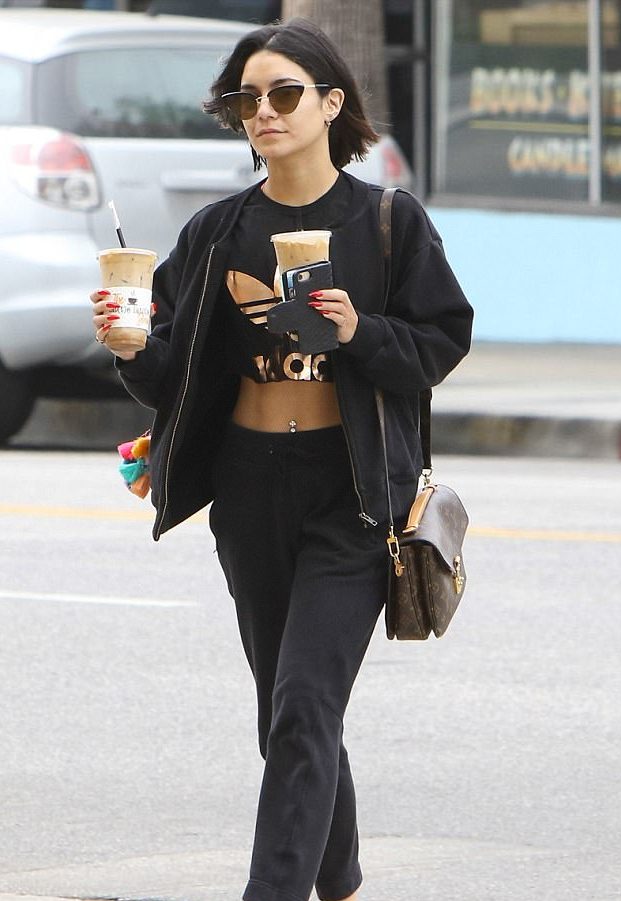 Vanessa Hudgens was quite a hit since her High School Musical days and it was all over the news when she got her belly button pierced right after the end of it. It seemed like a transformation from the sweet girl next door image to being a hot badass.
All the crazy teen Montana fans know that she first got her navel pierced when she was still living the double lives of Miley and Hannah Montana. It was in the mid-2000s when she got it done. However, interestingly, she got her belly button pierced again (which, by the way, she did herself!) in 2015. She now adorns it with a weed shaped belly button jewel.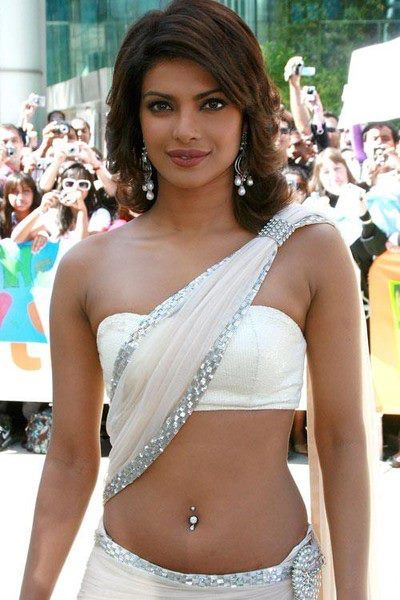 The Desi Girl, the Quantico fame, Priyanka Chopra revealed the story behind her navel piercing to The Times of India in 2013. She said that she was going through her rebellious and badass phase. "And in one moment of madness, I went ahead and got my belly button pierced. I was shitting bricks later," she quoted. "I got hold of a friend and went over and told my mother about it. I knew she would freak out. But once things cooled down, my father even got me the diamond I wear. And I'm happy to show it off."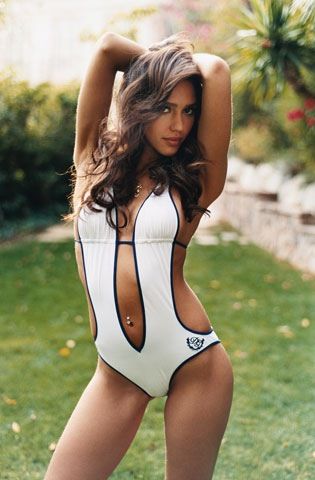 Jessica Alba has been a fashion sensation since forever. Although she has not shown her wild side since she took up to be the owner of an organic company. However, she has a navel piercing done while she was in her prime and has given many teen fans inspiration for what it would feel like to have a piece of jewelry dangling down their belly button.
Kendall Jenner, Kourtney's half-sister was all over the town for her nipple piercing back in 2018 but Kourtney's belly button piercing in 2008 was the beginning of the sisters' adventure in the piercing front.
Although Kim does not have the belly piercing anymore, it looked hot when she did. Always known for her bold looks, she has had her belly pierced very early in her career.
Beyonce barely bares her midriff and so one can not really know what's going on with her. However, it is very true that Beyonce has made it to the list of body piercings. She has a hot little stud on her belly button which gives her bold looks an additional edge. This picture is from the year 2014 and so we know how long has all this been going on for.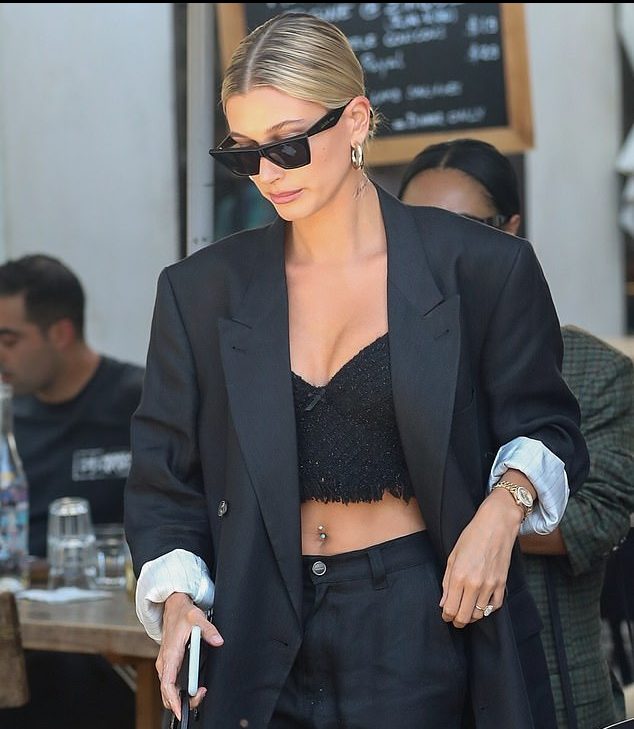 Although Hailey has not really spoken about her new piercing till now, she is often spotted flaunting her jewel on stage and off stage. She was spotted wearing the piece in August last year. This was also the time when Justin got his eyebrow pierced. Probably it was a piercing date for both of them. Hashtag couple goals!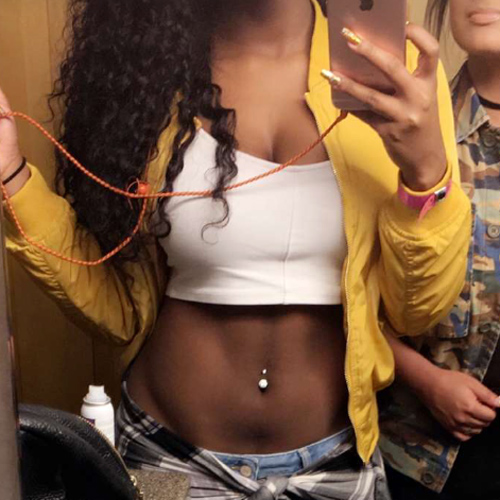 Normani's music video "Motivation" was the speak of the town until she showed her belly button piercing off to everyone. It sure became a center of attraction! The singer bedazzled in her music video and I think the studs were quite appropriate for the video because it was a homage to the 90s and early 2000s music that included Queen Bee's 'Crazy in Love' and Ciara's song, '1,2 Step'.
Billie Eilish recently took to social media where she revealed her belly button piercing. Well, if Billie Elish wears it, then there's no second thought about the belly button piercing, isn't it?
Danielle Bregoli has doubled the fun by having two piercings on her belly button. Ain't it super cool? Check out the heart-shaped jewelry in the first picture.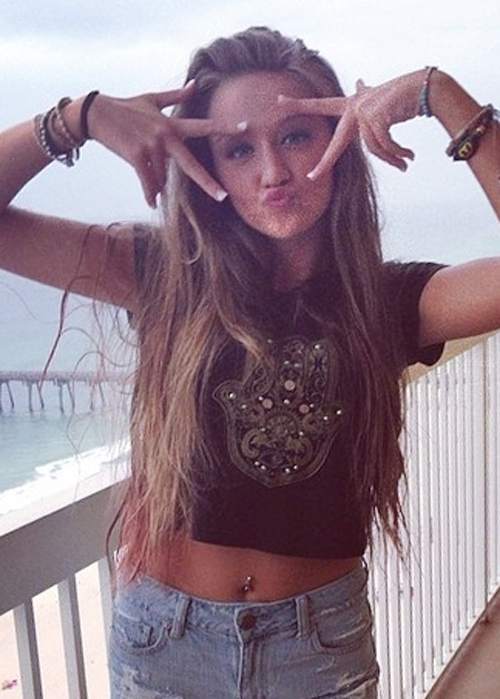 Tasia Alexis looks cool with her belly button!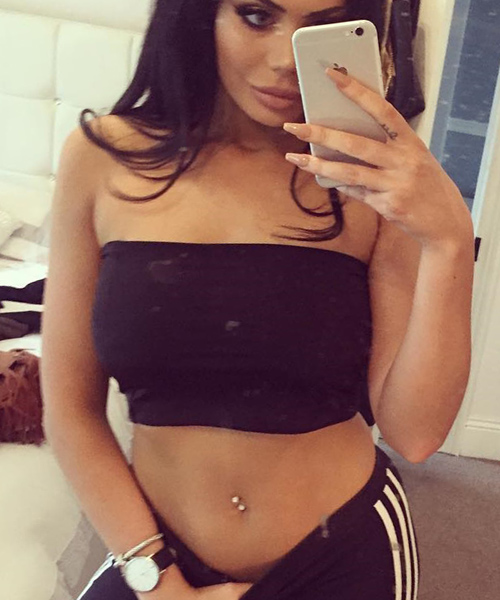 Chloe Ferry has a double piercing look and sure she is rocking it very well!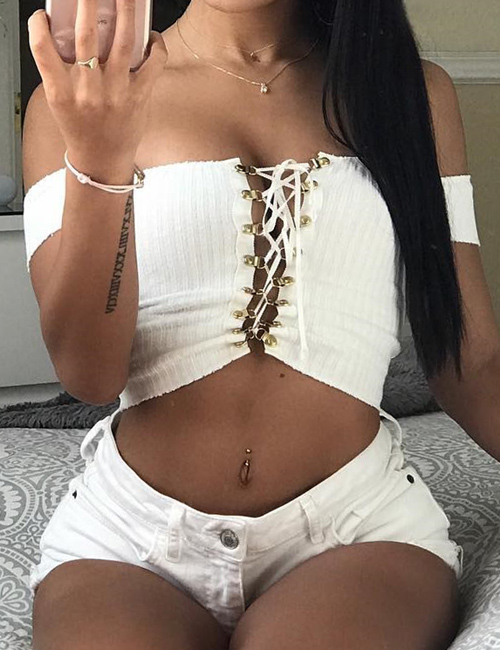 Katya Elise Henry has a barbell piercing on her belly button.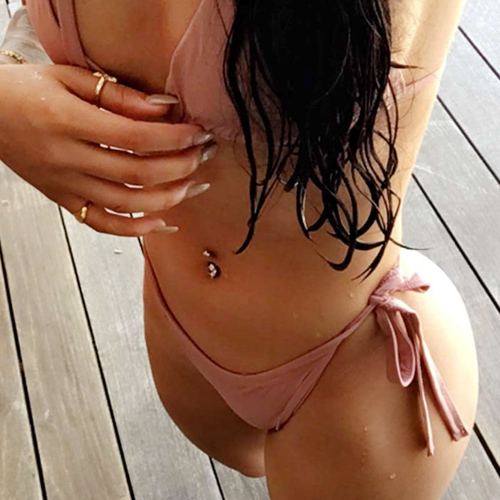 Wolftyla has multiple piercings including her nose and navel. This belly button piercing looks great with those studs on!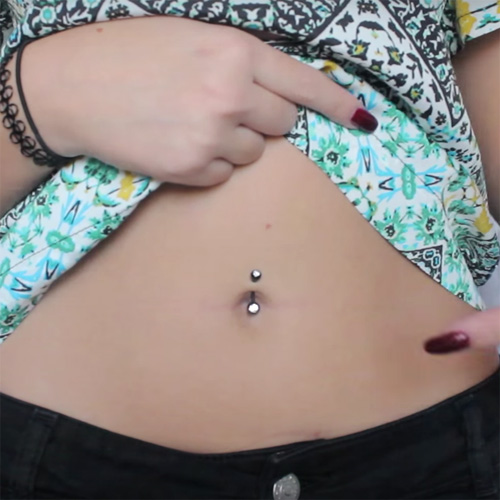 Maddi Bragg followed the trend by getting her navel pierced and adorning it with barbell stud jewelry.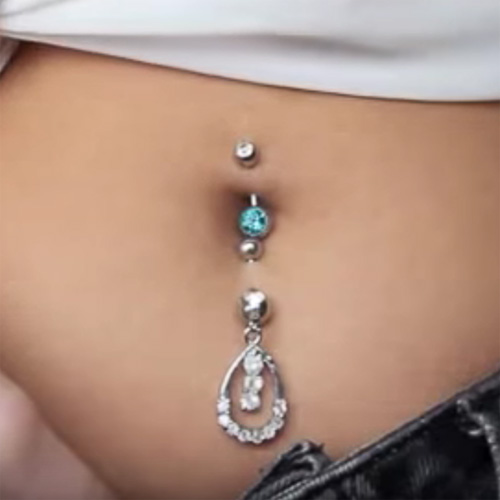 Shannon Harris has a unique style. She added other elements that are quite different from what others did. She has a double piercing. In one hole she has put a stud while in the second one, she has a barbell jewel with accessory dangling from it. I think it looks super fancy!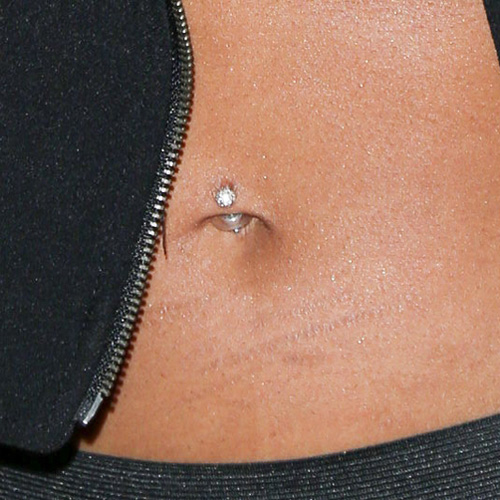 Ariane Andrew got her navel pierced and showed it off at the "Rainbow Six Siege" Launch Party at Exchange LA in Los Angeles, California by Ubisoft. This event took place somewhere around November 2015.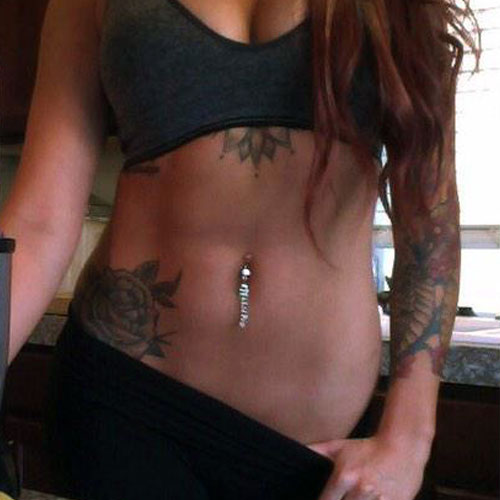 Allison Green likes to mix things up. In the first image, she has worn a piece of chain jewelry that is dangling off her belly button. However, in the second pic, she decided to mellow it down a bit and go with a simple stud.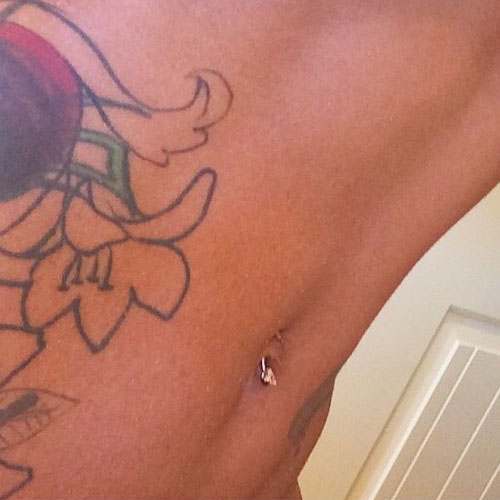 I think Blac Chyna's simple piercing looks great.
Keke Palmer has her nose pierced too besides her navel piercing. I like how she has kept it to minimalism.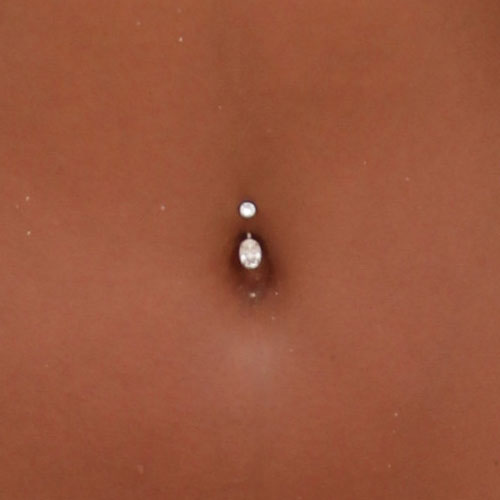 Cassie Ventura has her navel pierced and adorned it with a tiny stud. I think a little stud looks quite minimalistic, simple and yet awesome.
Jasmine Villegas was super popular among the teens around 2010. She was the peppy girl next door but her pierced navel took her up a notch.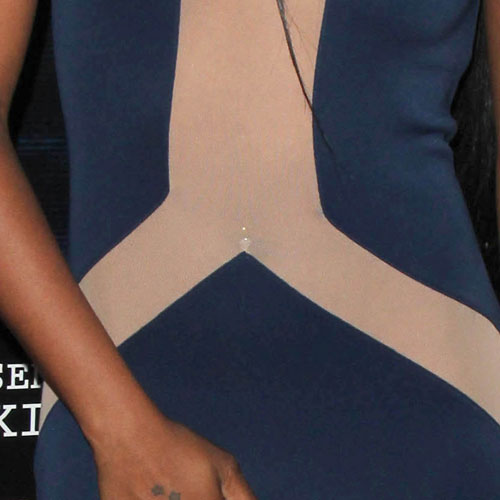 Dawn Richards has a cute navel piercing!
Chantel Jeffries tried to keep things a bit low key and got herself a barbell jewel in her pierced navel.
The Victoria Secret's Angel, Adriana Lima was already topping the charts with her feminine charm. The navel piercing got her a badass attitude too.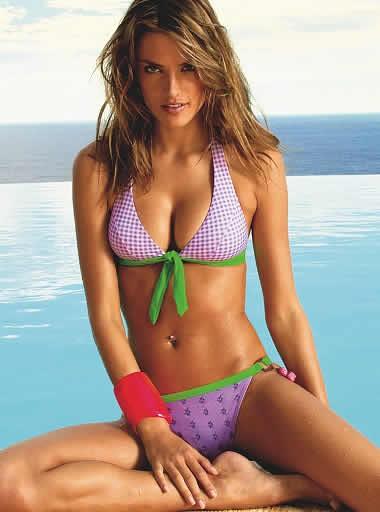 Alessandra Ambrosio looks stunning with her belly button pierced.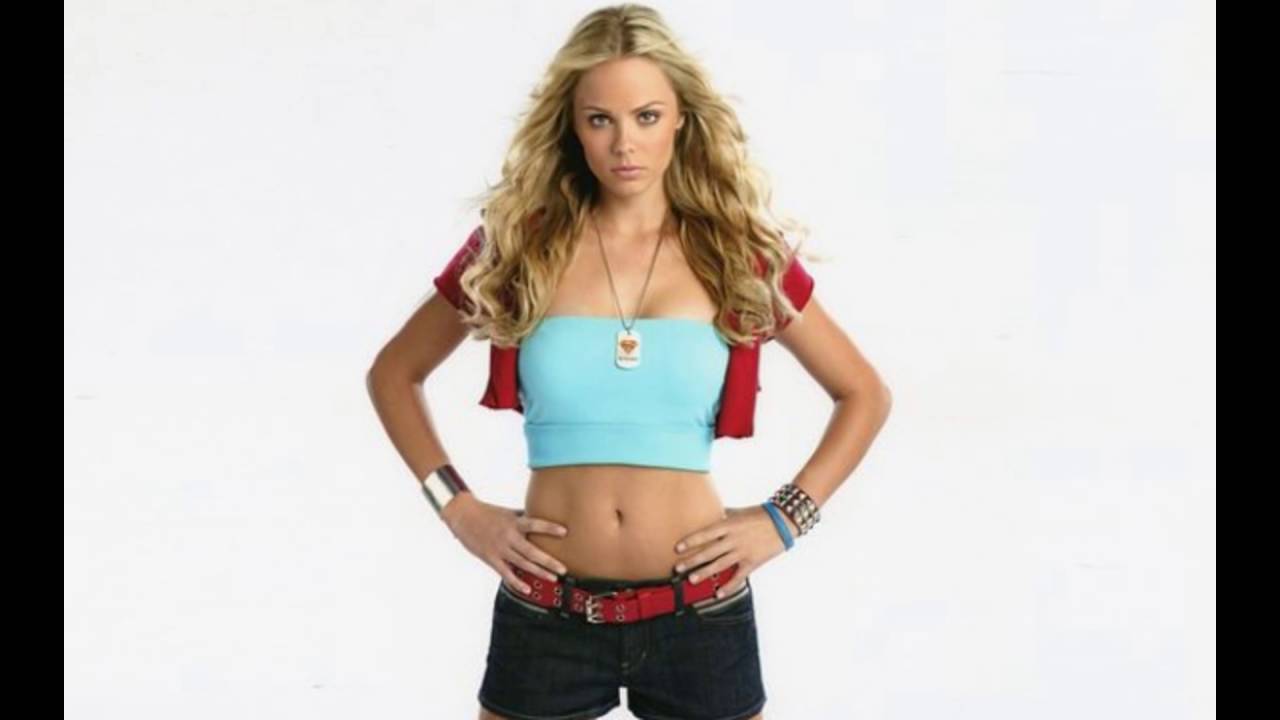 Laura Vandervoort joined with others who got a double piercing on their navel. Although she has not been very public about it.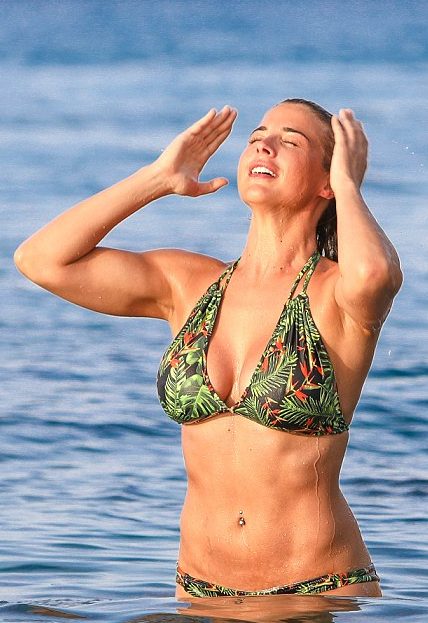 Gemma Atkinson is totally rocking her belly button piercing.
Always associated with docile yet powerful characters on-screen, she has managed to rock a navel piercing.
Hayden Panettiere kept it simple with this barbell jewel across her navel. I like how she chose to have a little color than going totally neutral with her jewelry design.
Leighton Meester's only has one piercing throughout her body and that is on her navel.
Audrina Patridge can easily rock that swimsuit with her midriff bare and her navel piercing peeking out.
Shannon Elizabeth's piercing on her belly button is an addition to her flat abs!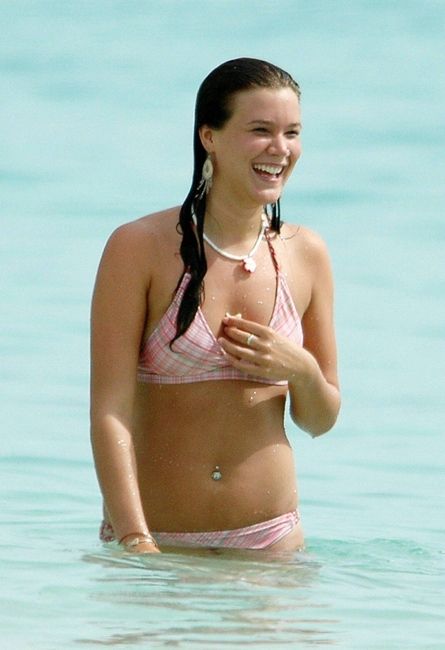 Joss Stone has a beautiful stud that covers her navel. It looks absolutely attractive!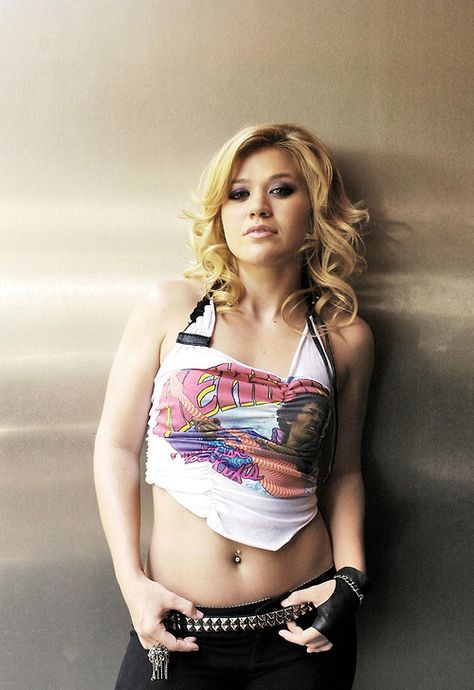 We have all known Kelly Clarkson and her breakup songs. She not only has her nose pierced but her navel pierced too! …And boy does it look totally badass!
Fergie is both charming with a total kickass attitude and it all reflects in her navel piercing which gives her a certain edge over others!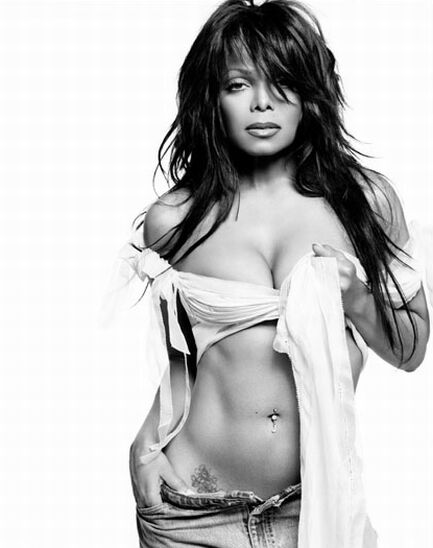 Janet Jackson can not look more sensuous in this picture which flaunts her navel piercing extremely well. It is an addition to her ripped abs!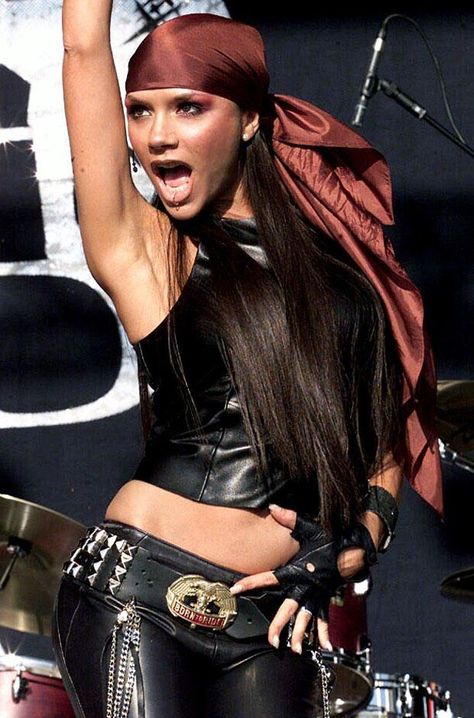 Victoria Beckham is considered the ultimate fashion icon but even she has tread that path of getting her body pierced! I think it totally gives her a badass attitude and she can handle it extremely well too.