With the opening of so many tattoo and piercing shops all over the globe, we might add — we knew piercings were on-trend. This trend began years ago, and yet our fascination with piercings has not diminished. There's one ear piercing that we have noticed that stands out for its uniqueness and simplicity above all others, a Daith piercing, which we have seen on cool-girls from multiple ear-grazing pearls to hoops on hoops. Beyond how appealing they are, they have been touted for treating migraines (we'll get to that afterward).
Here are a few celebrities who have got themselves a Daith piercing done. Read this article and follow this list to know about your favorite celeb. Who knows? It might give you a great idea for yourself!
Bella Thorne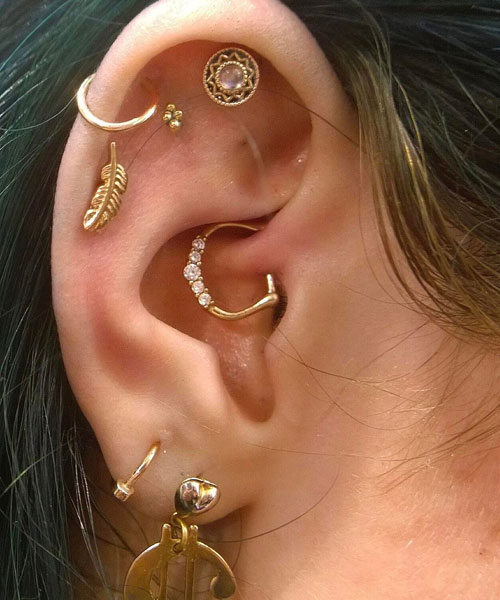 At West 4 Tattoo parlor in Beverly Hills, Bella Thorne gets a new Daith piercing on 27 January 2017. This piercing brings the number of piercings in her right ear to seven.
Zoe Kravitz
Zoë Kravitz in her tragus piercing, respectively, with a three-pronged hold stud and a hoop with a charm adorned in her Daith piercing.
She also has a tragus piercing and Daith piercing on her right ear. Zoë Kravitz has three lobe piercings on her right ear.
Kylie Jenner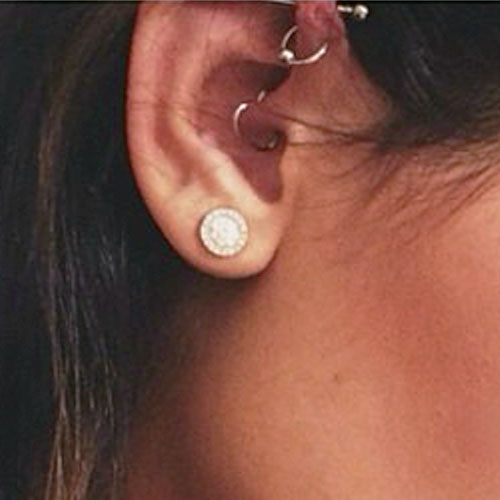 The Daith piercing Kylie Jenner has is dated May 2014. The ring she has embedded in it is shaped like a heart.