Constellations are not just for science geeks, astrology lovers, or space enthusiasts. They are aesthetically pleasing and so, it is coming to see some constellations on people's bodies too! These tattoos have definitely become the rage and many people want to get one out of the 12 constellations inked on themselves. This even includes some celebrities who want to honor the constellation that their zodiac sign belongs to. So here's a list of the top 5 celebrities who have got a beautiful constellation tattoo inked on their skin.
List of Celebrities with Constellation Tattoo Designs
Mabel McVey's Constealltion Tattoo on Ribs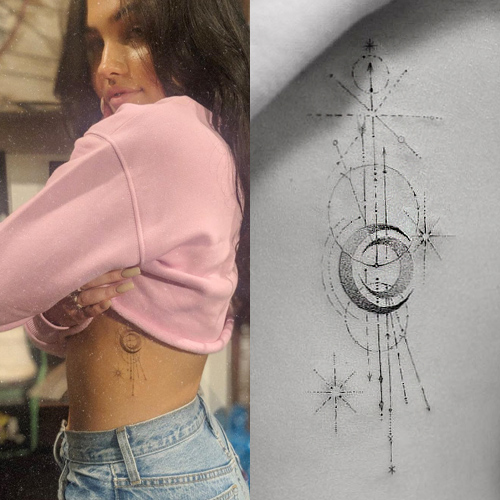 Mabel McVey has a beautiful constellation tattoo on her ribs which is also added with some crescent moon. It was created by Dr. Woo.
Sammi Hanratty Floral Constellation Tattoo on Ribs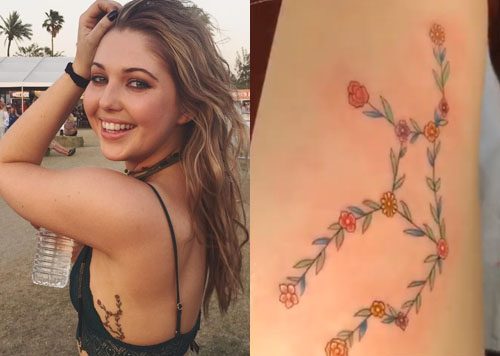 Sammi Hanratty has flowers instead of stars! She dons the floral wines on her ribs which are made in the shape of the Virgo constellation which belongs to her zodiac. She got it inked by the tattoo artist Tim Hendricks in April 2018.
Joey King's Ursa Major Tattoo on Ribs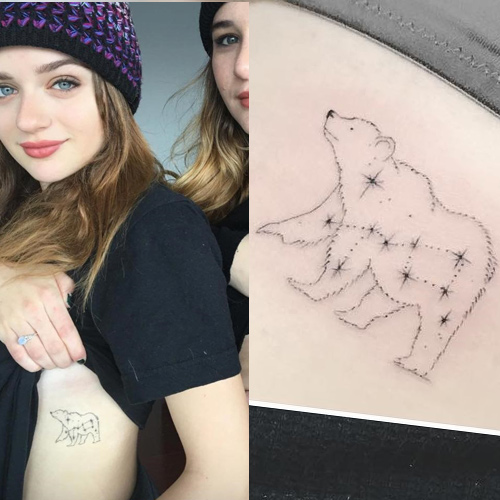 Joey King along with her sister got an Ursa Major tattoo design on her ribs. This tattoo is very minimalistic with just a black outline and a bear.
Nicole Guerriero's Constellation Tattoo on Index Finger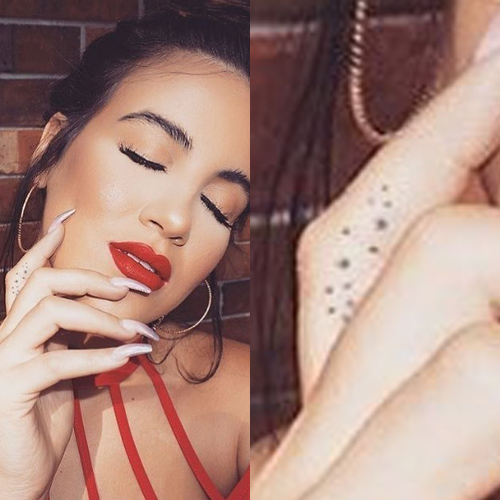 Nicole Guerriero has a cancellation tattoo done with black ink on her fingers.
Jenna Ushkowitz's Constellation Tattoo on Forearm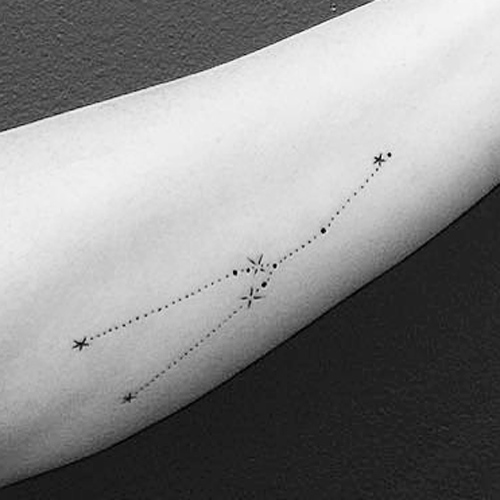 Jenna Ushkowitz has a beautiful constellation artwork on her right forearm. The tattoo was made by Jon Boy, the famous celebrity tattoo artist on May 31, 2016.