A toddler turns to be a star. All about time and teleology! Deborah Ann Ryan, popularly known as Debby Ryan, kicked start her career at the supple age of 7. This American actress and a singer lived in Germany for a span of 3 years. Debby got her start on Barney, just like Selena Gomez and Demi Lovato. At the time of school, she was a mascot, kind of a wildcat. Not just mascot, she was a wonderful chess player too. She has a love for cats. She's a piercing sport too.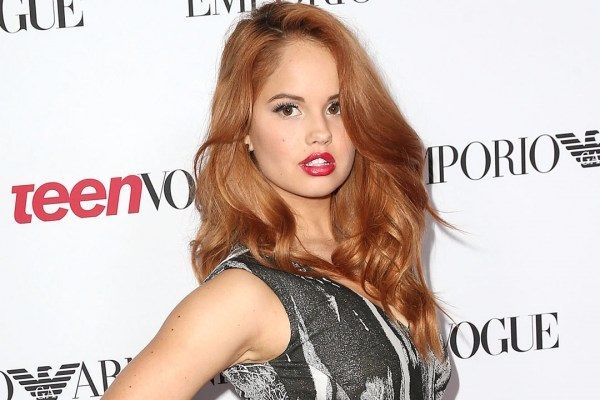 1. Right Ear
Debby Ryan has a tragus piercing on her right ear.
Also, she has got two lobe piercings on the same ear.
2. Left Ear
In her left ear, Debby Ryan has two helix piercings and a lobe piercing.
3. On Nose 
We can see a gold nose ring worn by Debby in the above image. This is the left side of her nose pierced.
Debby Ryan has a septum piercing too, which she boasted off back in 2015.