Doja Cat is embracing her tattoo phase, as evidenced by her latest ink display on March 23, only two months after beginning her collection. During the 2023 Grammy Awards on Feb. 5, the "Vegas" singer subtly revealed her first two tattoos while walking the red carpet. Before the event, Doja tweeted about getting her first tattoos but didn't provide any further information. Fans only caught a glimpse of the two intricate designs on her arms when she changed into her second outfit of the night. Below is a compilation of all of Doja Cat's tattoos.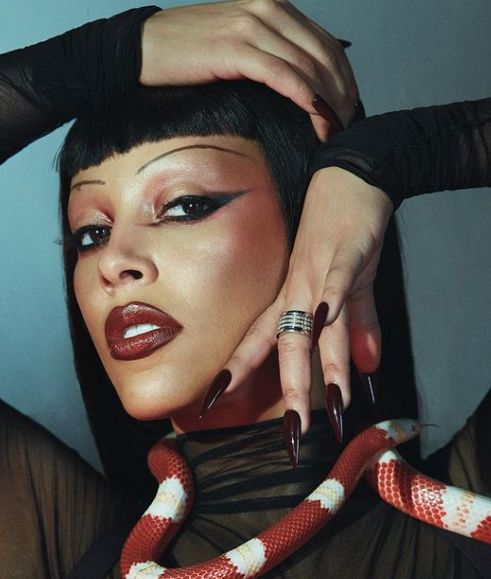 List of Tattoos by Doja Cat
1. Antelope Skull on Left Wrist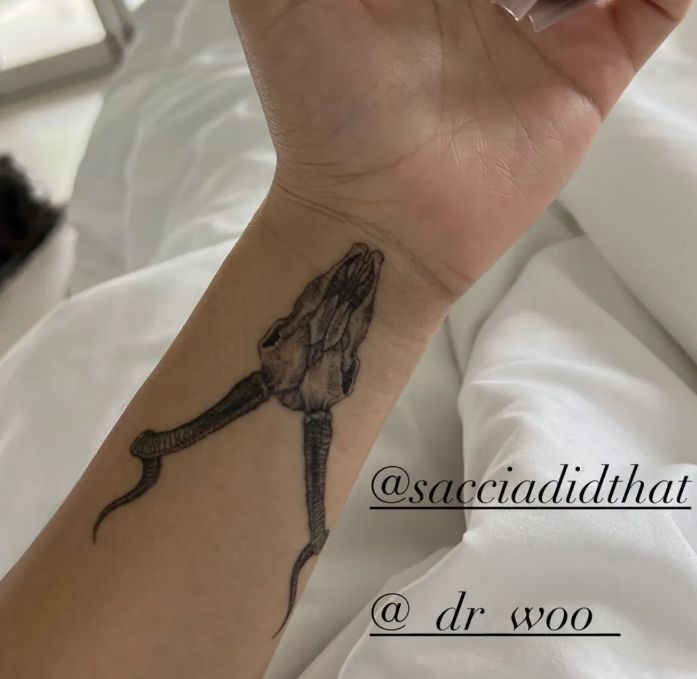 Doja took to her Instagram Stories on Thursday, March 23, to share that she had acquired fresh ink on her left wrist. The exquisite design was the creation of renowned tattoo artist Brian Woo, also known as Dr. Woo, and depicts an antelope skull. The symbol holds various connotations in different cultures, but Doja chose not to disclose her reasons for selecting this specific imagery.
2. Devil Tattoo on her Left Bicep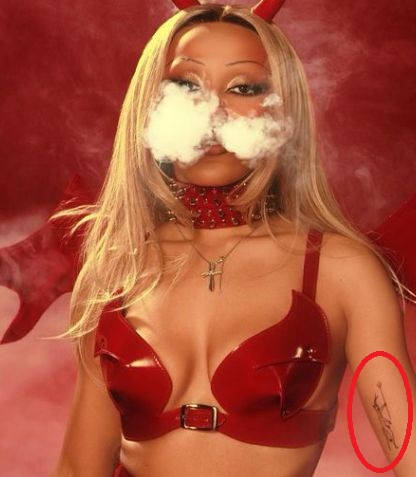 The tattoo on her inner left bicep portrays a meticulously drawn devil brandishing a pitchfork.
3. Spider Tattoo on Left Arm
Below this devil figure, Doja exhibited a delicate spider tattoo on her forearm. The design was executed in a comparable style, albeit slightly more pronounced and conspicuous in its position.
4. Devil Tattoo on Bicep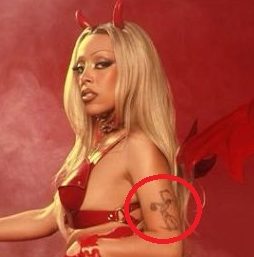 She has another devil tattoo on the outer side of her bicep.
5. Devil Tattoo on Forearm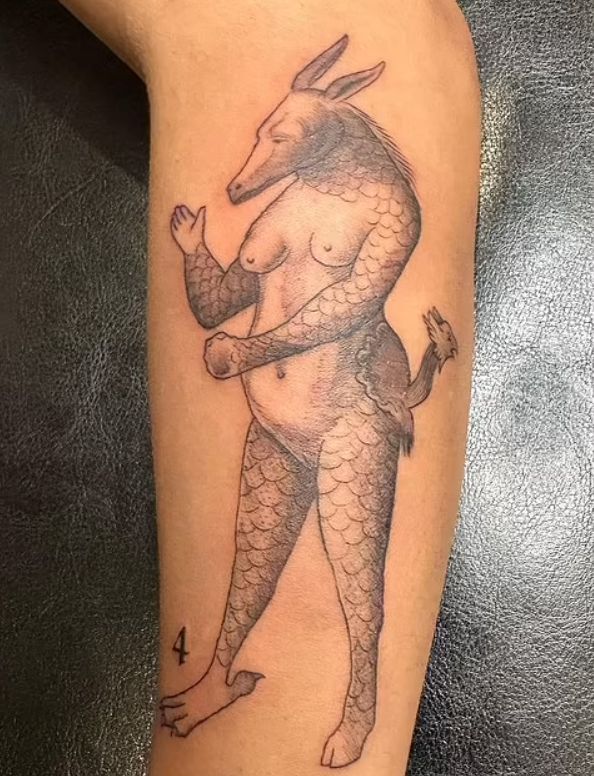 In 2023, Doja faced significant criticism for her latest tattoo. She clarified that the design represents imperfection, rather than any demonic symbolism. The 27-year-old's contentious ink on her left forearm is inspired by a Giovanni Battista Bissoni illustration from Italian philosopher Fortunio Liceti's 1634 work, De Monstruorum Causis, Natura et Differentiis (On the Reasons, Nature, and Differences of Monsters). Liceti perceived deformity not as a negative outcome of errors or failures in nature, but rather as a display of nature's artistic ingenuity, adapting to and overcoming imperfections in materials to create even more remarkable forms.