Cory James Sandhagen is a famous name when we talk about UFC. He is a professional American Mixed Martial Artist who currently competes in the Bantamweight division of the Ultimate Fighting Championship (UFC). Cory's story of joining MMA is quite unique. He used to play basketball during a young age, however, he developed an interest in combat sports which led him to pick up kickboxing. After winning WKA titles in kickboxing, he shifted to MMA. It is also said that Cory sued to work part-time at a trauma center for children. Besides all these, he is also known to be a tattoo lover. His body shows us all. Let us explore them.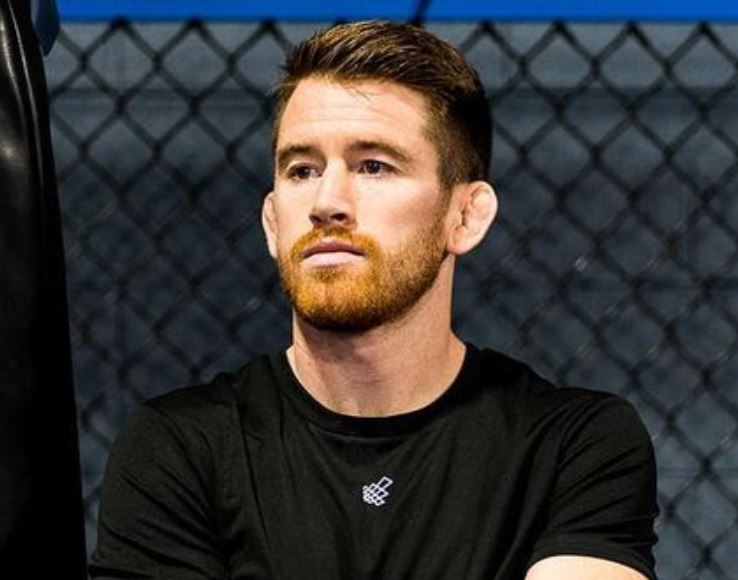 1. Anchor Tattoo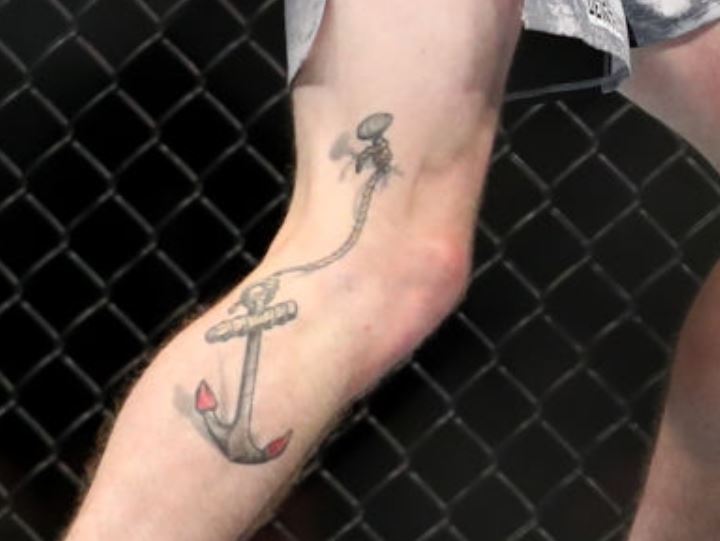 Tattoo: On his inner right forearm, Cory has got a tattoo of an anchor that is attached via a rope to a tap-like structure on the top.
Meaning: An anchor tattoo symbolizes the peace, power, strength, stability, and passionate nature of the wearer. These tattoos often collaborate with ropes, roses, or swallows. An anchor and rope tattoo signifies the highest bonds and strongest relationships. It stands for the fact that we should always stay strong and 'never sink'.
2. Back Tattoo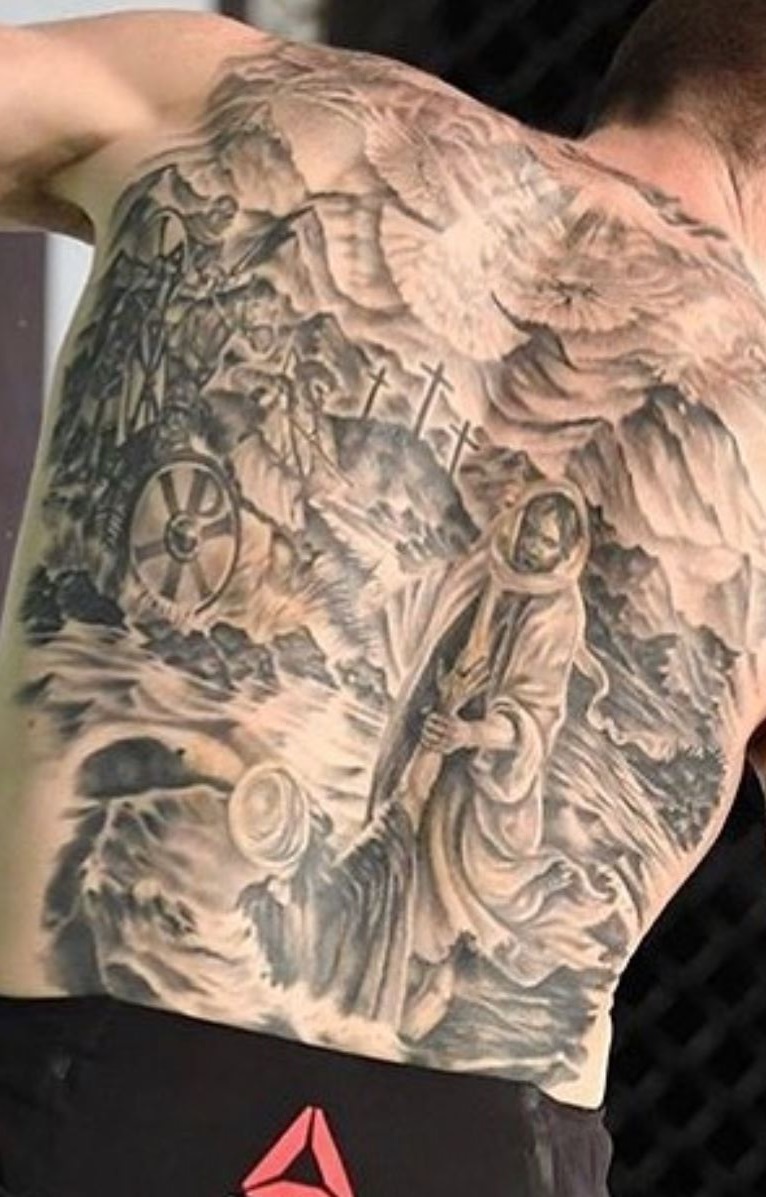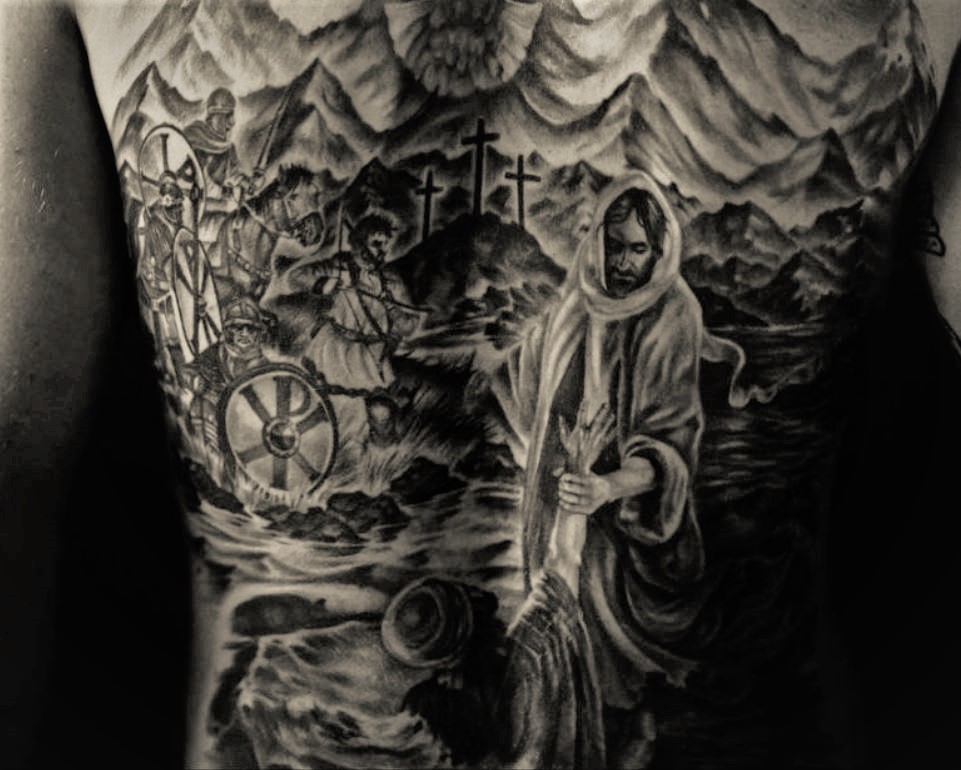 Tattoo: Cory has got a very elaborate tattoo on his back that includes mountains, three flying dove birds, a graveyard with three crosses highlighted on it, few figures which are actually angels, and the figure of Jesus Christ who is seen giving a hand to a person lying on the ground. The tattoo seems to have religious relevance however, Cory has never talked about it publically.  The tattoo was only revealed by Cory when he claimed it to be a Biblical Christian piece.
Meaning: Dove Birds are the symbol of love, peace, purity, gentle spirit. They also represent the pure human soul, the holy spirit, and hope in life. Flying Doves are believed to navigate you towards your highest capabilities whereas angels on the other hand are considered to be the messengers of God. They are the symbol of good luck. The portrait of Jesus Christ represents Cory's deep faith in Jesus and his blessings.
"So that's a religious piece. Although I wouldn't consider myself religious of a guy anymore. It still holds special meaning for me. But it's like a biblical Christian piece." Sandhagen said about his back tattoo.
3. Boxing Gloves Tattoo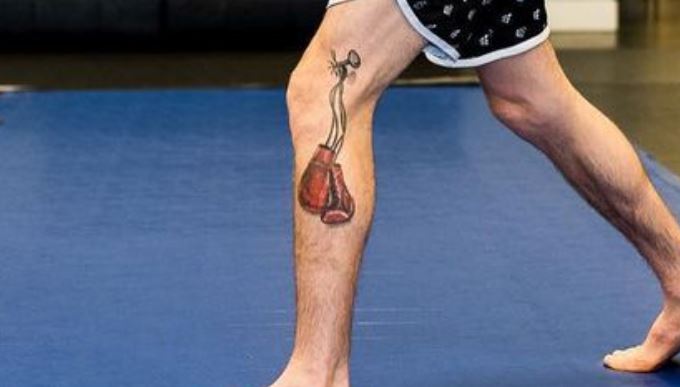 Tattoo: On his upper left leg, Cory has got the pair of red boxing gloves nailed!! We call them nailed because they are inked along with a nail and can be seen hanging down from them.
Meaning: Boxing gloves are the way to depict your love for boxing as a sport. However, more deeply, boxing gloves represent the spirit of the person as to how he gets up even when life knocks him down at any point in time.
4. Flying Eagle Tattoo
Tattoo: There is a magnificent colorful flying eagle tattooed on his inner right bicep.
Meaning: An eagle symbolizes power. It is considered to be the symbol of strength, courage, confidence, and high intellect. People get eagle tattoos for different purposes because it is observed with different relevance across different cultures and religions. Some people also regard the eagle as the "king of the sky" and 'the messenger of the highest God'.