Edurne Garcia Almagro a.k.a. Edurne is a Spanish singer, actress, TV presenter and an occasional model. As musicians are fond of tattoos so is she. She has body inked 2 tattoos which hold special meaning to her. So, take a glance at these body inks.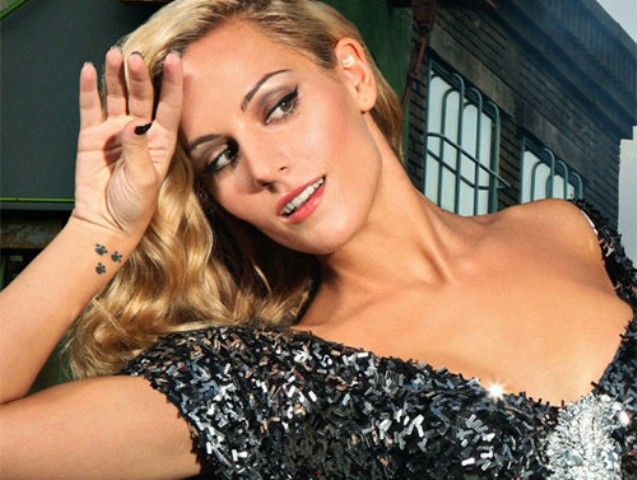 1. Tiny Paw Tattoo On Side Of Wrist
The pop singer from Spain has got inked the right side of her wrist tattooed with three small paw prints. A paw print is a great way to express love for your pet, or it can be used to show a characteristic of an animal that is present within you. She has not disclosed the meaning of this tattoo.
2. Treble Clef Tattoo On Stomach 
Edurne has her right side of the stomach inked with a musical clef. Treble clef represents the passion for the musical instrument and love for music. Undoubtedly, she has an immense love for music. But, she has not revealed the meaning of this tattoo.