From being a fabulous singer and actor, Lea Michele is one of the most ravishing looking actresses of Hollywood. This star is known for her petite and delicate tattoos and possesses 14 small tattoos on her body. While some of them are simply adorning her personality, many of her tattoos have meaning and soulful reasons behind them.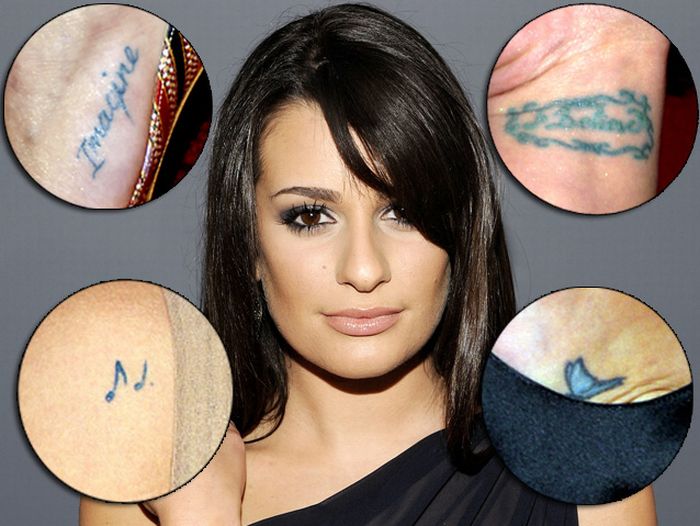 While she loves getting inked, let's check out few of the amazing tattoos from her vast collection.
1. No. 5 Tattoo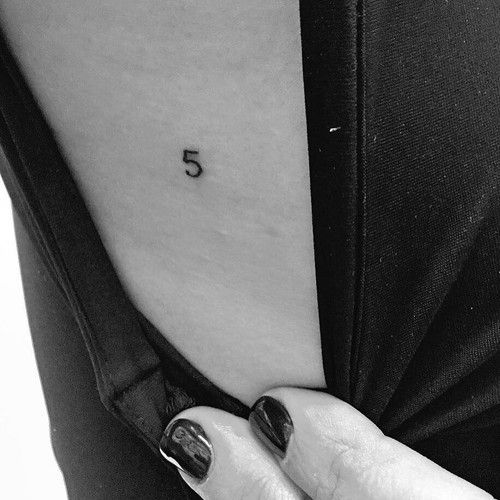 Adding to the list of many tattoos, Lea got No. 5 recently inked on her as a dedication to her late boyfriend and actor, Cory Monteith who wore 5 number jersey in the show 'Glee.'
2. Coffee Cup Tattoo
Lea got a rather sweet tattoo on her ring finger of right hand in the memory of her grandmother. When she lost her grandmother, she soon got this inked and remembered her as someone who was never a typical grandmother and who gave her the first coffee at the age of 8.
3. "Believe" Tattoo

The inside of right wrist of Lea has words "I believe" inked for making her strong. It is a song from her Broadway Musical "Spring Awakening."
4. Left Foot Butterfly Tattoo
She has a beautiful and delicate blue butterfly inked on her right foot.
5. Imagine Tattoo



The left foot of Lea has a word "Imagine" tattooed. It is towards the outside of her foot and is quite visible.
6. Cross Tattoo



Lea's left side if rib cage has a tattoo of the cross with words "My Angel Now" inked. It is rumored that she got this tattoo in the memory of her late grandfather.
7. Our City, Our Love Tattoo
Words "Our City, Our Love" are inked on Lea's right foot.
8. Music Notes Tattoo
Known for her brilliant singing skills, Lea got a pair of musical notes inked on her left shoulder.
9. Cory's last words
In the memory of her late boyfriend, Cory Monteith, Lea got one of the most touching and poignant tattoos "If you say so" which were apparently the last words he said to her.
10. Bird Tattoo
Above the left front side of Lea's waist, there is a bird tattoo which represents freedom for the actress.
11. Right back hip Butterfly Tattoo
The right-hand side of Lea's hip has a butterfly tattoo which is believed to be her first tattoo. Lea got this tattoo along with her mom in the year 2003.
12. Gold Star Tattoo
Lea has also got a tattoo of a gold star on her left wrist which is a metaphor for being a star.
13. Red Heart Tattoo
Lea has supposedly a red heart tattoo on her left index finger.
14. Right foot Butterfly Tattoo
The right foot of Lea has another butterfly tattoo which is drawn by her cousin. The interesting part of this tattoo is that she got this one from the sets of her Broadway show "Spring Awakening."
15. "Finn" on left buttock
Recently Lea got "Finn" tattooed on her left buttock in remembrance of her late boyfriend, Cory Monteith. "Finn Hudson" was Cory's character name in the American comedy series, "Glee" in which he was paired with Lea Michele.