Megan Fox has captured the hearts of millions with her jaw dropping beauty and acting skills, but it's not only her beauty that has gotten over our head. Megan Fox has got an incredible collection of body art that makes her even hotter. All her tats aren't simply for decoration but each one of them holds a story. According to Megan Fox, her tats are a celebration of who she is and are mostly dedicated to the important things in her life. Here is everything you need to know about Megan Fox's tattoos and their meanings.
1. Marilyn Monroe tattoo
One of the most adorable tats of Megan Fox is that 
Marilyn Monroe
is inked on her right forearm. Megan idolises Marilyn Monroe since her childhood and also claims to have cried every time on hearing Marilyn's voice when she was a kid. She got this when she was 18 years old but has now has decided to get it removed.
2. Chinese symbol for strength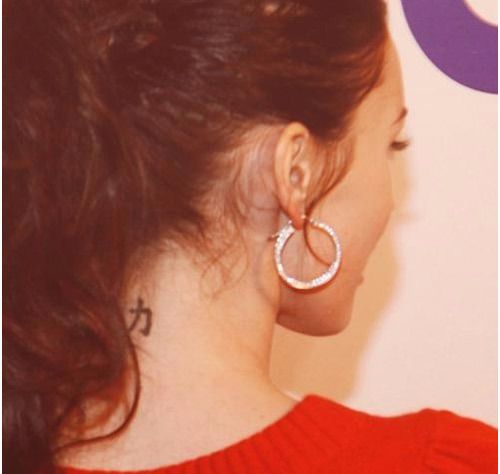 A small Chinese symbol that denotes strength is inked on the back of Megan's neck. Megan says, "I'm a hermit and it's because I do have a great fear of Hollywood, just watching what it does to people. You have to be a really strong human being to survive it, as a girl especially." The tattoo is her way to strengthen herself and to stay centred.
3. Shakespeare's quote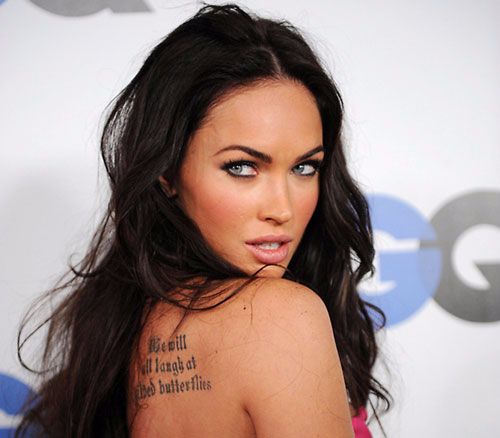 The quote "We will all laugh at Gilded Butterflies" from Shakespeare's piece called the King's Lear is inked on Megan's right shoulder blade in the Victorian font. The tat shows Megan's attitude towards life.
4. Tribal tattoo on wrist
Two tribal waves are inked on Megan's left wrist which shows her love and appreciation for surfing and ocean.  The tat resembles the yin and yang symbol. But this tattoo has disappeared as according to Megan the tattoo did not turn out to be what she expected.
5. Crescent moon and star tattoo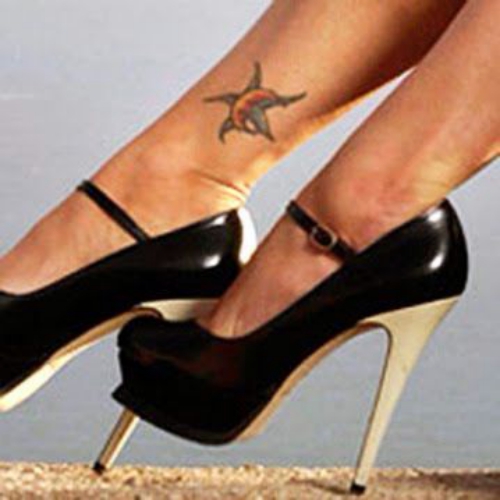 Sitting on Megan's inner right ankle is a beautiful crescent moon and that is overlapping a star tattoo. The star is in blue, purple and yellow and what looks like a crescent moon is in red and yellow colour with black outlining.
6. Brian tattoo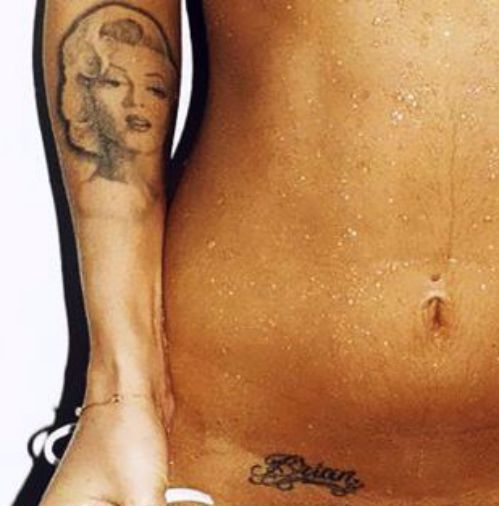 The name of Megan's first long-time boyfriend Brian Austin is inked around her hip bone on the right side in cursive letters.
7. Poem by Megan herself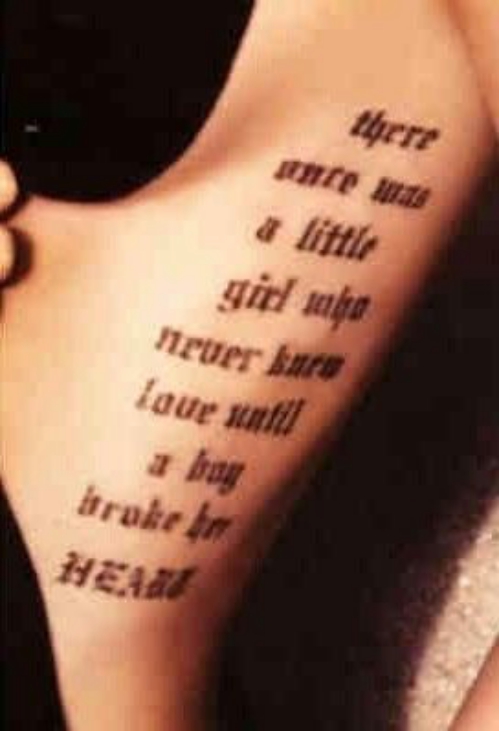 A beautiful poem written by Megan herself is inked on the left side of her rib cage in the Victorian font. The poem says, "There once was a little girl who never knew love until a boy broke her heart." Definitely, it's the sexiest tatttoo Megan sports and also the biggest one.
8. Quote inspired by Nietzsche
Megan seems to be greatly inspired by German philosopher, poet and composer Nietzsche. A quote by Nietzsche saying, "And those who were seen dancing were thought to be insane by those who could not hear the music." The tattoo was to honour actor Mickey Rourke. Megan is said to have had a fling with the actor while the two were working on the movie Passion play (2010).
9. Play him off
The most recent tats of Megan Fox features an adorable kitty playing piano with the words 'Play him off' inked underneath it. The meaning of this tattoo is yet a mystery.