Olympic gymnast, Simone Biles, is a summer's golden athlete. With 19 Olympic and World Championship medals, she is the most decorated American gymnast. She ranks third among the top women medalists at the World Artistic Gymnastic Championships by the total medal won, 14. Ever since she is appearing on TV and Award Shows and even in a music video by Jake Miller, she is receiving much of attraction worldwide. Her tattoo has added much more fame to her celebrity status.
Olympic Ring Tattoo on her Right Forearm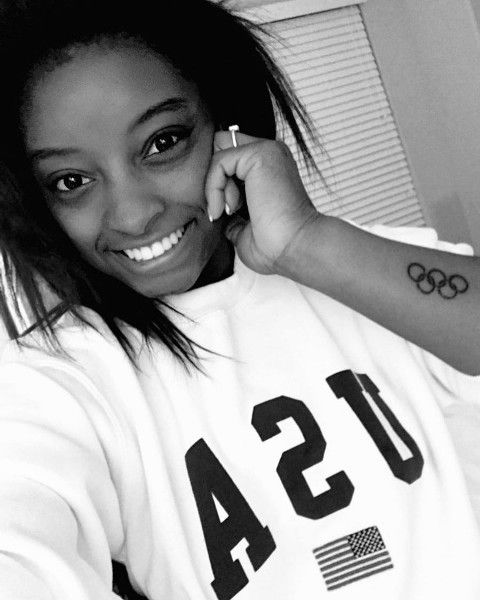 Tattoo: Olympic Rings
Meaning: Biles has got her right forearm inked with Olympic rings. This is the first tattoo of her, and this was inked at Body Electric Tattoo Shop on March 2017. With this permanent piece worn on her skin, she might have got more enthusiastic and dedicated to the coming Olympics. She added a picture on her Instagram account with a caption, "first tat, never too late to get the rings tatted, thanks for taking me neighbor (Jake Miller)" as Jake Miller has advised her to get the tattoo.