This Scandinavian beautiful lady is better known as Viking Barbie owing to her outrageous personality and glamour. Her charm is already the reason for her outstanding fan following, but something that cannot be ignored is her immensely tattooed body. Barbie has been the two-time cover model for Playboy and also has some music releases with Kéta, Tech N9ne, and Crooked I. This article gives you detailed information about Viking's Body tattoos. Let us explore them.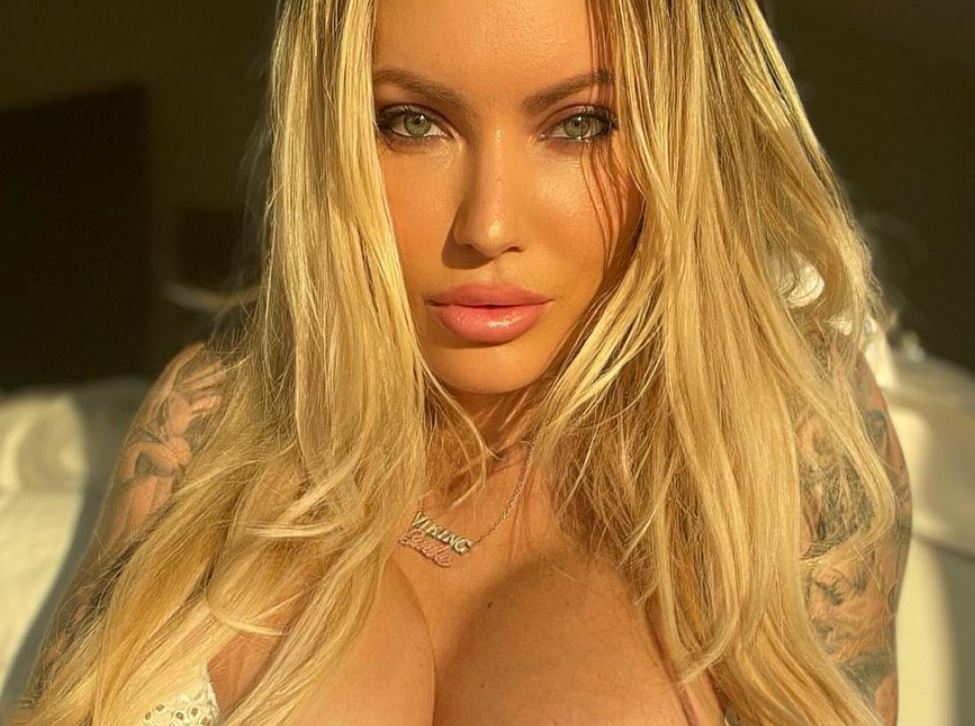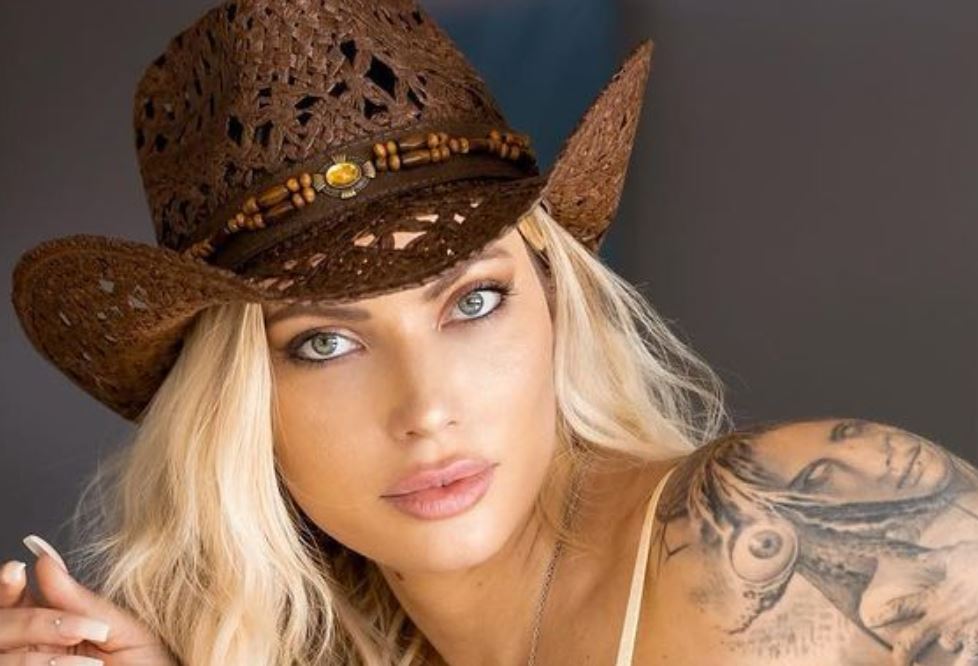 Viking Barbie Tattoos
Viking Barbie says, "It's gonna be a game-changer for a lot of things because nowadays, especially mainstream stuff, sounds so much the same.".
 "My dude always jokes, 'The crazier the girl, the more words she has tattooed on them.' And I'm like, 'Well, I'm not going to be telling everybody how crazy I am.'"
1. Ankle Tattoo
Tattoo: On her left ankle, Viking has got a crown tattooed along with some lines that say, 'I only bow to my king.'
2. Butt Tattoo-Flaming Star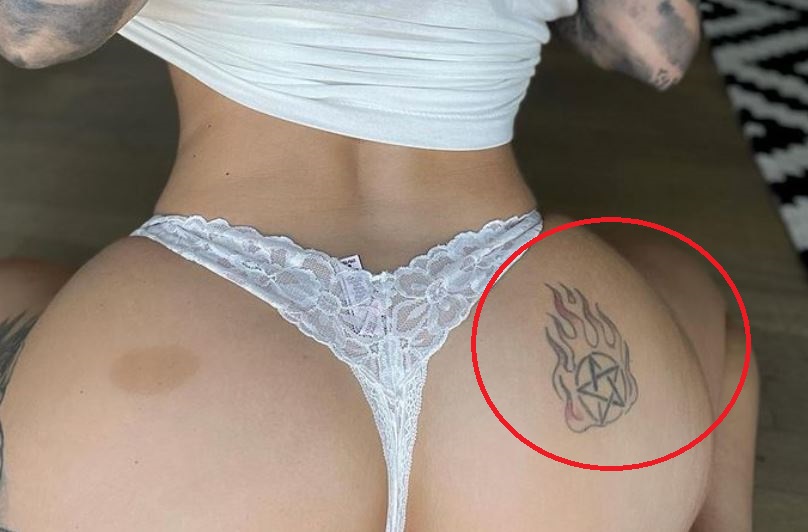 Tattoo: On her right butt, Barbie has got a tattoo of flaming star tattoo.
Flaming star tattoos are a powerful representation of a person's determination to burn through everything in order to attain their goals. This artwork is symbolic of determination, fearlessness, and modification.
3. Tattoos on Neck
ARM TATTOOS
Viking Barbie's skin also serves as a canvas that illustrates the duality that centers her. Both her sleeves are tattooed by her favorite tattoo artist, Sergio Sanchez, representing the Seven Deadly Sins.
"We came up with a loose interpretation of each one: my inner right forearm is wrath, the outer is vanity; the inner upper arm is gluttony, the outer is lust," Viking Barbie said. "As much as I don't agree with the hard-written Christian rules, I just love great Epics. My issues with excess and obsession were something that I've struggled with in addiction, mental health, and everything. This is why I wanted a reminder on my arms."
MEANING: According to Roman Catholic theology, the seven deadly sins are the seven behaviors or feelings that inspire further sin. They are typically ordered as pride, greed, lust, envy, Gluttony, wrath, and sloth.
4. Eagle Face Tattoo
Tattoo: On the inner side of her upper right arm, Viking has got the representation of Gluttony, one of the seven deadly sins!
Gluttony is considered to be a sin in Christianity. Gluttony comes from the Latin gluttire meaning "to gulp down or swallow." This means over-indulgence and over-consumption of food, drink, or wealth items for the sake of status and society.
In Christianity, it is considered a sin because the over-eating and excessive need for food ultimately cause it to be withheld from the poor.
5. Multiple Eyes Tattoo
Tattoo: On her outer right forearm, a tattoo design has been shaped to represent Vanity, one of the seven deadly sins.
According to the Christian faith, vanity is an example of pride, which is one of the seven deadly sins. It is often referred to as the subset of egotism and pride.
In general, "vanity" refers to an excessive love of oneself and the unreasonable craving to be appreciated, honored, or acknowledged by others.
Some people also regard it as a sort of self-idolatry to an extent where one likens oneself to the greatness of God for the sake of one's own image and therefore gets alienated from God's Divine favor.
6. Left Arm Tattoos
7. Pig Tattoo
The pig and eagle tattoos on her right upper inner arm form the part of the tattoo representation of 'GLUTTONY.'
8. Portraits on Arms
9. Honey Bee Tattoo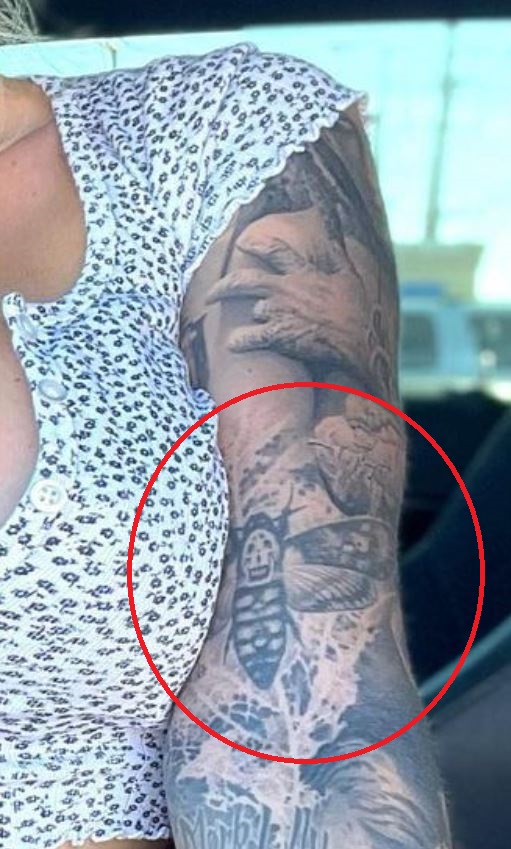 Tattoo: On her left inner arm, there is a huge honey bee inked with a smiling face.
Honey bees illustrate endurance and teamwork. Since the honey bees are said to reach any level to defend their home, even if it means risking their own life, it may also represent dedication and courage.
10. Girl in Bondage Tattoo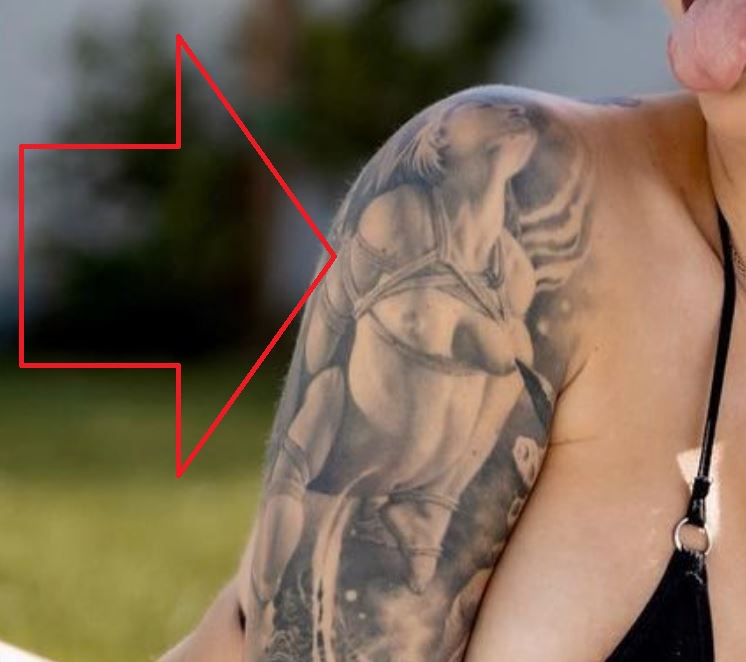 Tattoo: On her right shoulder, there is a tattoo of a lady in bondage. This tattoo reflects another one of the seven deadly sins, i.e. 'Lust.'
It is said that Lust can lead to adultery, which is a fatal sin, or it can lead to less purposeful immoral ideas, which are regarded as venial sins.
Sex may appear to be blameless; yet, when a person pursues sex for pleasure, he or she is committing lust.
Sex for the sake of pleasure is lustful and hence a sin.
11. Writing on Arm
Tattoo: On the inner right arm, Viking has got the fourth deadly scene represented in the form of a tattoo. It shows 'Wrath.'
Wrath is defined as the rebellious sentiment of rage, bitterness, or even hatred. It is more like a manifestation of the desire for revenge which can result in hurt, violence, and hatred.
Wrath is synonymous with anger as per the Holy Bible and Christian beliefs; as stated in Proverbs 15:1, "A soft response turns away wrath, but a harsh word stirs up fury."
12. Crowned Princess Tattoo-Left Outer Arm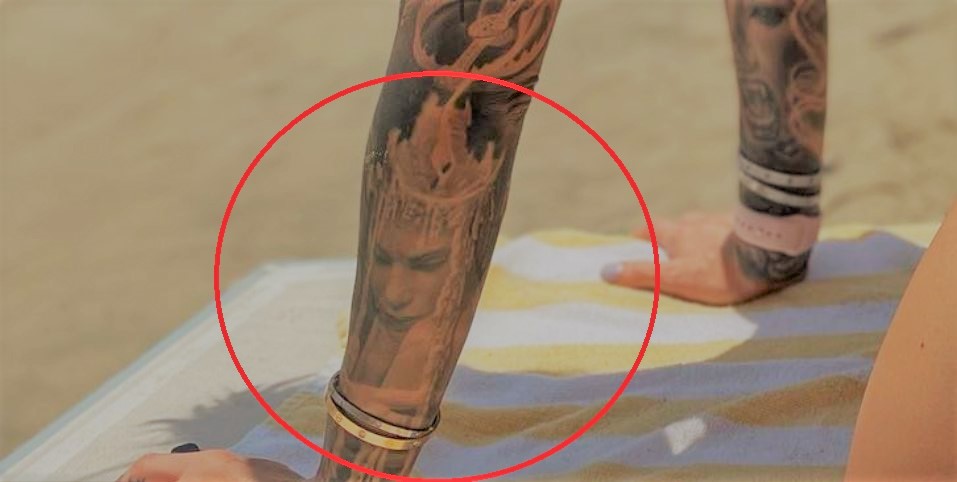 13. Portrait on Right Forearm
14. Portrait on Left Bicep
15. Portrait on Left Forearm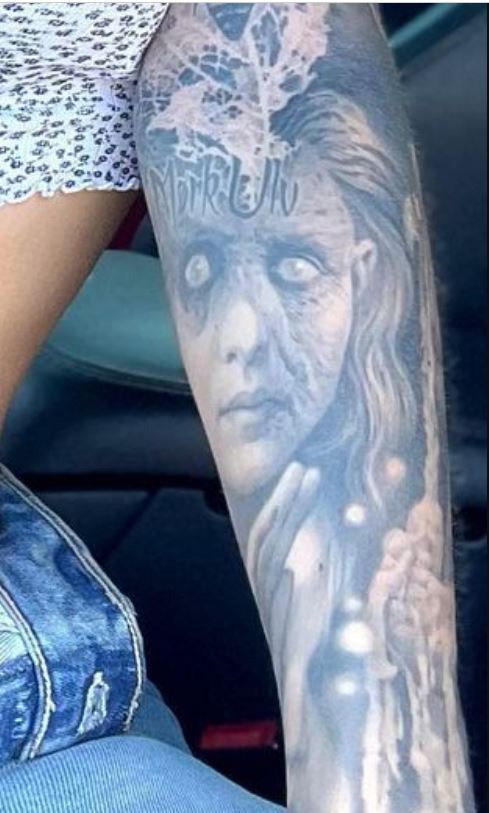 16. Double-Faced Portrait on Right Forearm
Tattoo: On her inner right forearm, Viking has got a wolf face added along with the portrait of the girl/devil to mark another one of the seven deadly sins, representing 'Wrath'.
17. Right Arm-Animal Tattoos
18. Left Arm Tattoo Sleeve
19. 'I eat the weak' Tattoo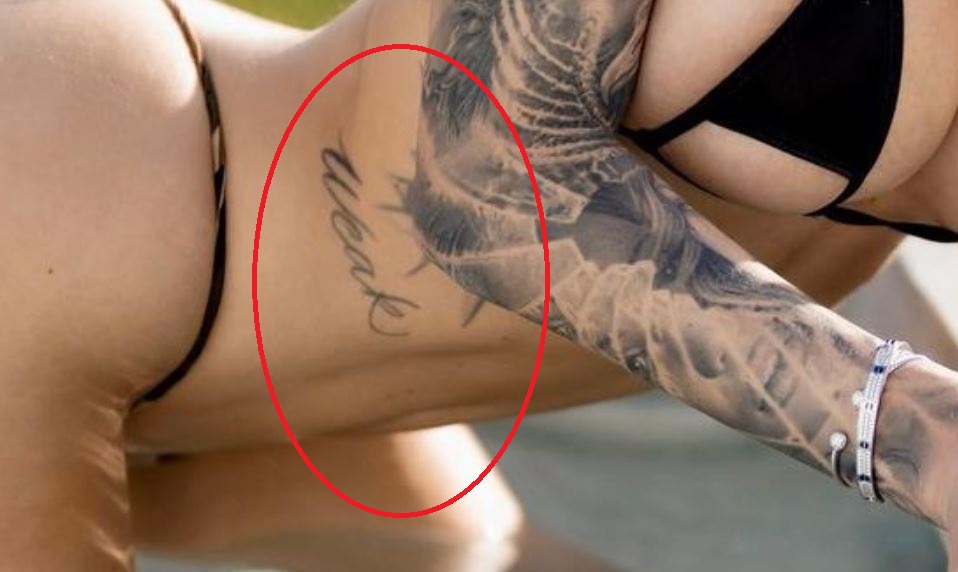 20. 'they still fly' Tattoo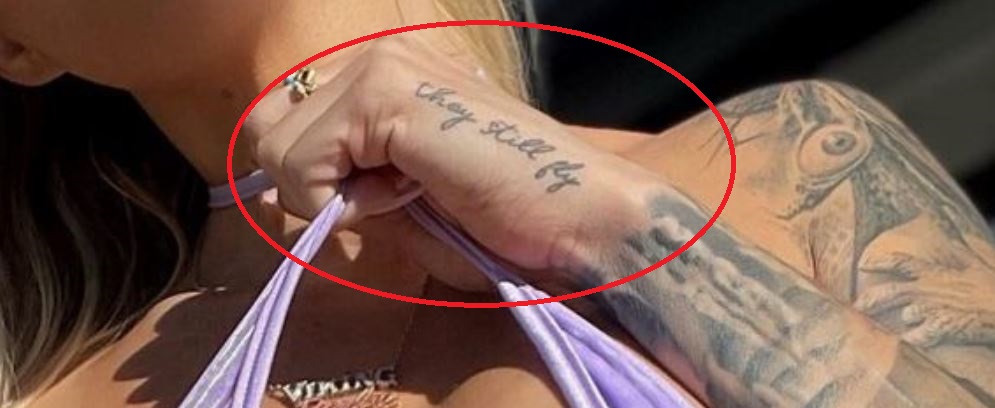 21. 'Medusa' Tattoo
 On her left upper thigh, towards the outer side, Viking has got the tattoo of Medusa, the lady with snake hair. Also, there are roses surrounding her portrait.
Meaning: Medusa is believed to be an evil incarnation, which has been developed to ward off other evils and make you strong and protected.
22. Inner Right Arm Tattoos