Piercings and tattoos are two fashion trends that gained immense popularity in the 90s and early 2000s. However, both of them are very distinct and have different motives. White tattoos can be used as a self-driving or motivational form of art, piercings most generally are restricted to being a fashion statement. Whenever we have to look at someone for inspiration for trending fashion, we look up to the celebrities we most certainly love. Many of the superstars opted for rebellious fashion trends like piercings, weather it is nipple piercing, cheeks, neck or tongue. Nose piercings, as well as ear piercings, are something very common among the celebrities and you can see almost every third person having the same.
We all know that these trends that we follow like piercing and tattoos have a history that might date back to thousands of years ago when the villagers or tribal people used it to mark themselves distinct from other tribes. Tongue piercings especially have been associated with the Mayan and Aztec cultures. For them, the purpose was religious and spiritual in contrast to what it is nowadays, that is, restricted to fashion purposes only. Today, many choose to go for piercings and tattoos to make a fashion statement and set themselves apart from the rest. In earlier times, the same trend was to honor the Gods by inflicting pain upon themselves to show reverence. It might sound crazy now, but that was the thing in the past times.
For celebrities in modern times, however, there are drawbacks to following the trend. They have a hard time adjusting themselves to particular statistics which is considered "desirable". They have to go through a set pattern of diet and workout routines which might be tedious sometimes. Hours of makeup and outfit fittings soon become monotonous too. It is quite a relief when they get themselves pierced as their own little secret and that's probably why many of them are doing it at discreet places like the navel, nipples or tongue. The lesser-known piercings can be a mark of their own individuality and besides their lives are pretty public, they would want to keep a tiny part of it for themselves. Although, it is not quite surprising that such things do not stay out of the public's sight for too long.
No matter what your excuse is for getting a piercing or two, whether it is religious, spiritual or purely fashion, you need to check out these celebrity fashion trends that might inspire you for your next tongue piercing.
Nowadays, a tongue piercing has many connotations instead of just being a fashion accessory! Drew Barrymore is one such celebrity who went viral for her's. She has had many tattoos on her body parts before and she is known to flaunt them viciously too. She got inked on many occasions like the birth of her daughters, Olive and Frankie, but she has never really come out as being a piercing person. However, she swept the social media by storm in 2009 when she showed off her tongue piercing during the movie premiere of 'He's Just Not That Into You'. When asked about it, she said that she has always wanted a piercing. That was a lesser-known fact, indeed.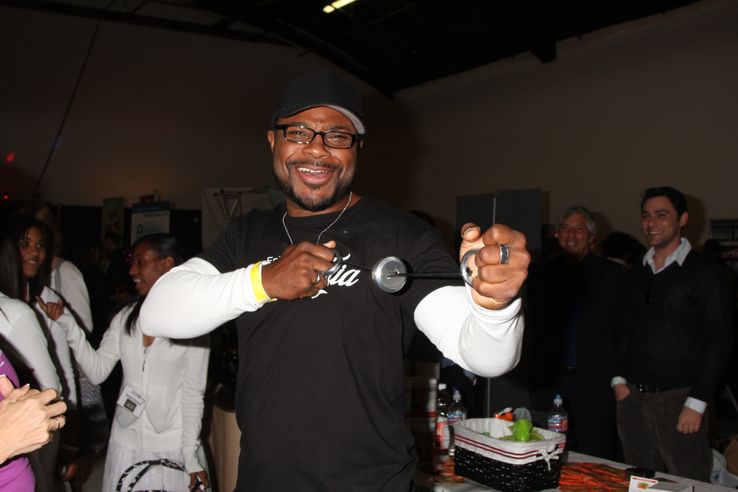 The Cosby Show went through a  lot, especially the Bill Cosby scandal. It was once equivalent to humorous, great and conventional values. The role of the middle child was played by Malcolm Jamal Warner, the only lad in the Huxtable family. Theo played a roguish underachiever. Although, he grew up to be a great teach and fighting his dyslexia condition. I am summarising his career because this is what Warner was actually, a standard guy with some plain roles, including his lead role in the show Malcolm and Eddie. Looking at his piercings in unconventional places is a great surprise from his regular image of a goody-good boy. I guess, what we see on the television is not how the actors in real life are. Getting a unique fashion sense like piercings and tattoos which provides a sort of individualism is a great way to cut loose from the reel life.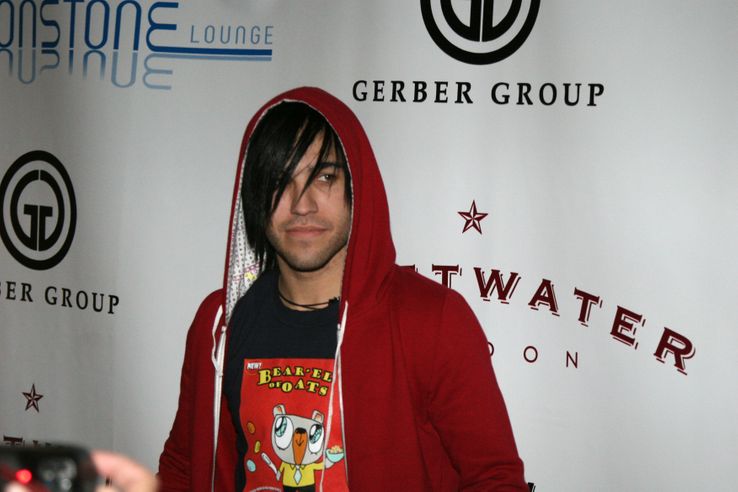 Pete Wentz is a Fall Out Boy band member and probably all the kid loving rock and roll has heard about him. The guy got many piercings along with few tattoos during his limelight phase. He started getting himself pierced even before he was 22 years of age. Although he later removed all of them, he reportedly said in an interview that he got his ears, septum, nose, lips, tongue, nipples and below the belt piercings. He also said that it was in the spur of his rockstar moment and it was rather stupid and immature.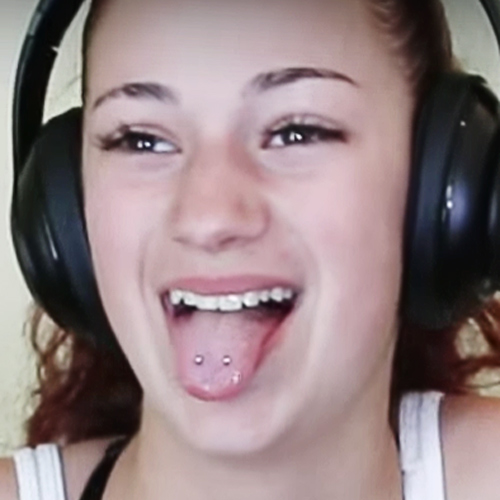 Danielle Bregoli got herself pierced in the tongue with a curved barbell styled jewelry. It looks like it must have been extremely painful, but it still looks quite daring!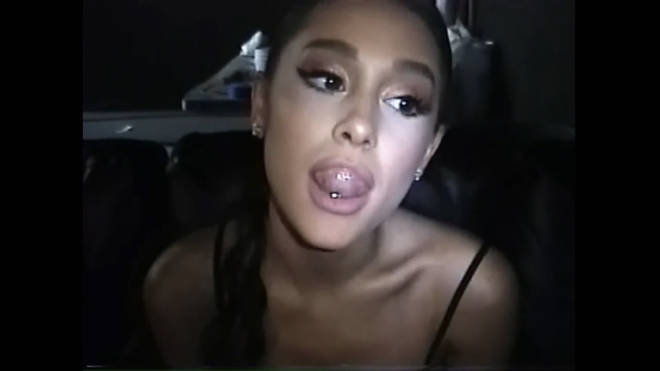 Ariana Grande was in news for her video which looked as if she had got herself pierced in the tongue. All her fans were in shock because the sweet little Ari had gone totally badass. This picture is from the video where she is seen rolling her tongue to show the pierced ring. This video came out even before she released her famous video, 'Thank u, Next'. Although, never before has Ariana Grande been seen with a piercing. She has had herself inked but that's that. She has never been in public with piercings at unusual places either. It could be something recently added or can be a prop for her video, 'Thank you, Next' where she is playing the role of many characters which includes Resee Witherspoon from her role in Legally Blonde. On the other hand, there is an online debate amongst her fans who are stubborn with the addition of the new jewel, while others are of the view that it could just be a reflection from lightning or maybe just a prop.
Ariel Bloomer looks a combination of cute and hip hop with her bubblegum hair and the silver metal barbell on her tongue!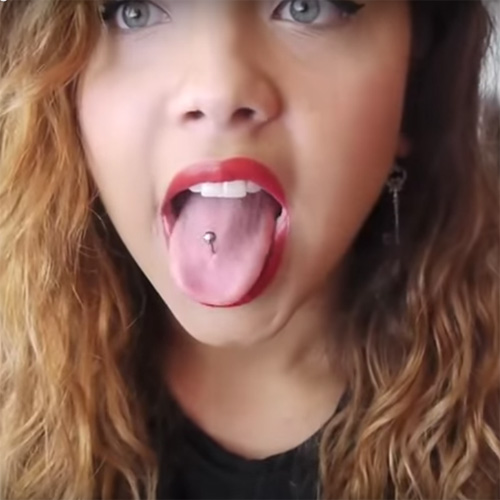 Samantha Maria's piercing looks quite painful as she reveals it on multiple occasions!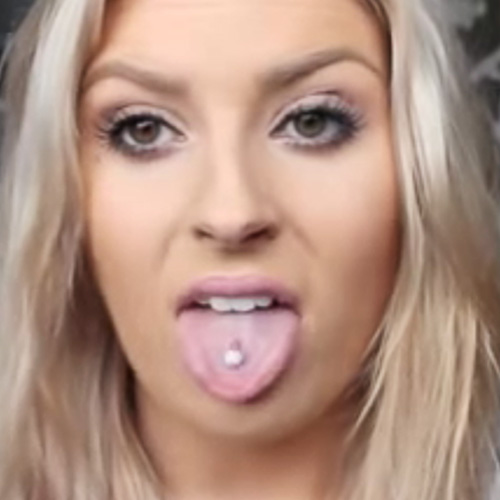 Shannon Harris seems quite thrilled with the stud on her tongue. It gives quite an edge to her fashion sense.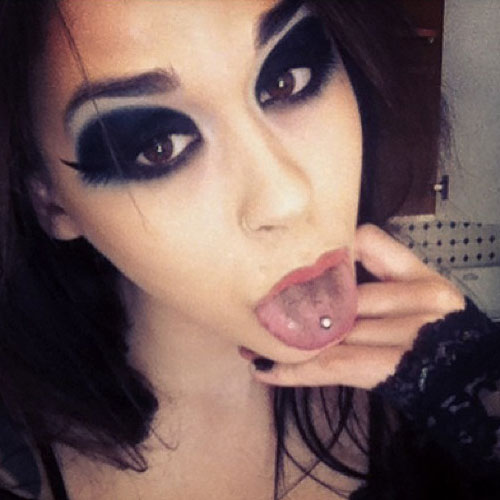 If you might wanna give up after your first piercing because no matter how cool it looks, it is quite painful, then look at Lexus Amanda because she got her tongue pierced not even twice, but thrice! It sure needs some guts! On her latest piercing in the year 2014, Lexus Amanda wrote on her social media handle, "3rd time getting this done, still super uncomfortable… Id rather suspend! haha." Way to go if you're quite bold about it!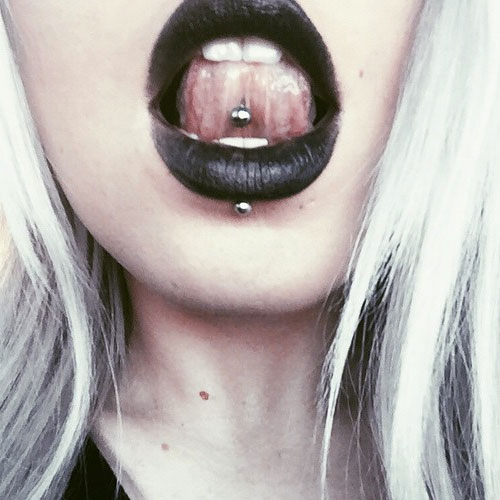 Kerli does not just have her tongue pierced, she has multiple piercings on her face. On her tongue though, she wears a silver metal barbell which looks pretty rad.
If someone is extremely cool and far away from the 'boring' tag, it is Dennis Rodman. He has multiple piercings as well as body inks. He even got his hair colored in different shades multiple times. I am afraid that he might run out of the body parts to get pierced or tattooed! He has a hidden tongue piercing along with his pierced lips!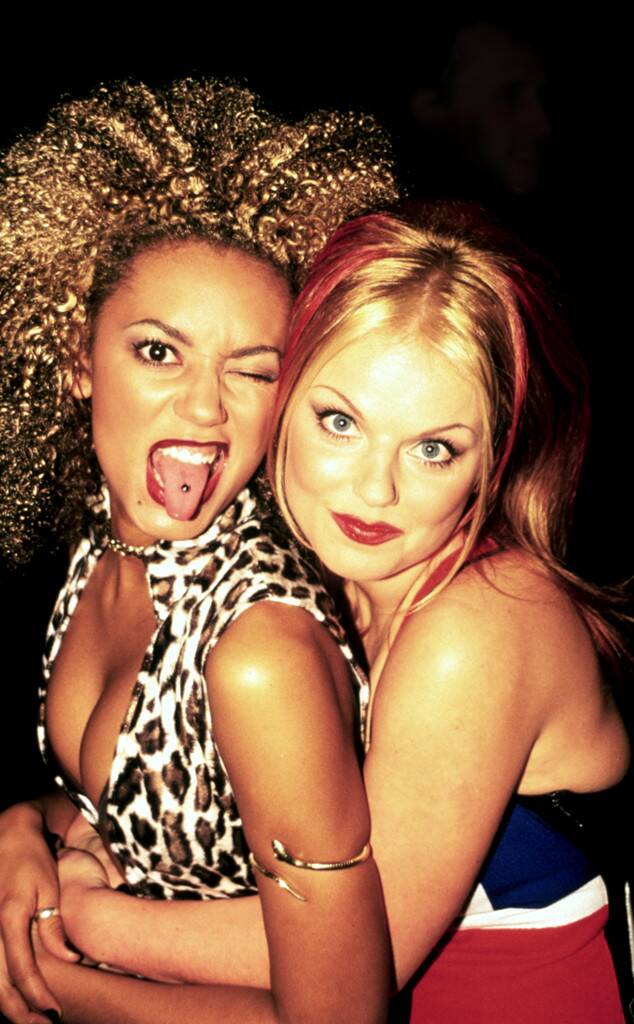 Every knew Mel B, back in the 90s, who was popular by the name Scary Spice and her bold piercings!
Rapper Game has had alternative lifestyles before he finally became a successful rapper. He was previously a stripper which was when he got his tongue pierced.
You must all know Evan Rachel in her movie 'Thirteen' where she played the role of a spoiled teen with an out of control spirit and a rebellious tongue piercing.
Willow Smith has been known for following some ultimate fashion trends. She has had fake piercings, colored hairs, and tattoos! Undoubtedly, she is a cool kid. However, she somehow managed to shock the fans when she sported her tongue jewelry! It was a relief though when she confirmed that it was a fake piercing.
Lil Wayne has always been in news for his unique sense of fashion and looks! Being in the music industry and following hip hop culture, it was quite impossible for him to not have any piercings or tattoos on his body. The piercings and his inks look quite painful but it didn't stop the rapper from getting it on unusual placements. Not just the tongue, he has a piercing under his lip too.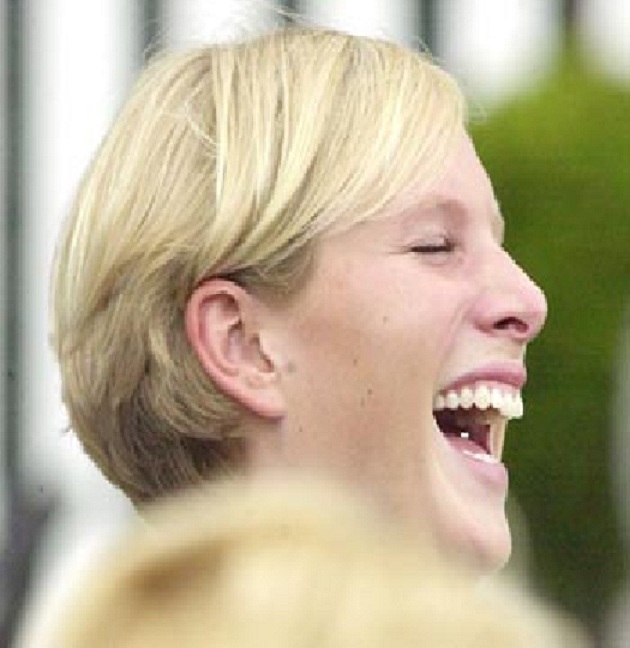 Looking at Zara Phillips, one can easily say that the Victorian age has long gone. She is fifteenth in line for the throne of England but she is breaking all the conventions with her piercings. It is quite rare for the people of the royal heritage to get pierced but Zara Phillips is seen multiple times rocking her tongue piercing.