Christian "Chris" Töpperwien is a German restaurateur, entrepreneur, and a participant of reality TV shows. Chris came to the USA in 2011 and put his first, "No.1 Currywurst Truck" the following year. In 2012, he also appeared on the TV show, "Goodbye Deutschland! Die Auswanderer". He has also made appearances on Adventure Life Special, Breakfast Television, hub Germany, point 12 and many others. Chris also appeared in films Stepped on in 2014 and Power Couples in 2016. Chris has some very interesting tattoos on his body. Let us take a look at the ones he has and the meanings behind them.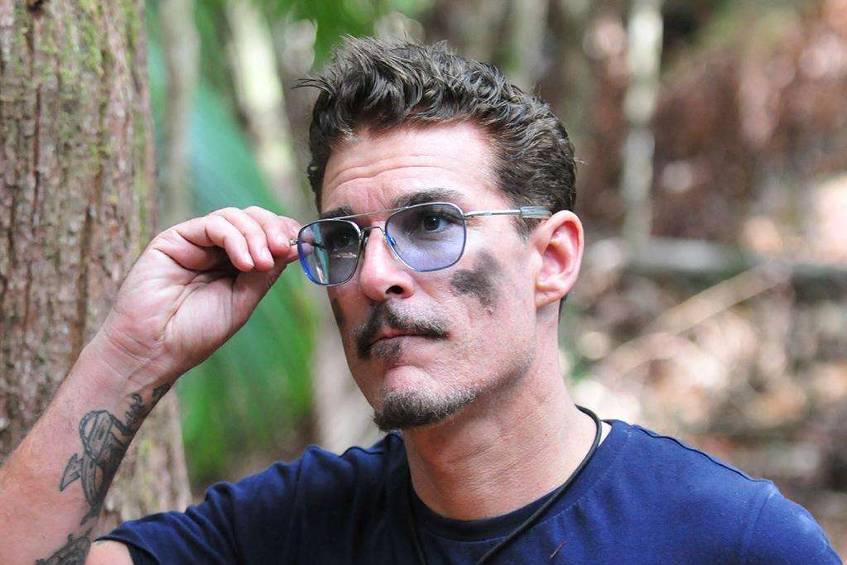 1. Tribal Design Tattoo
Tattoo: The german's right shoulder and a major part of his upper arm contain a large tattoo of a tribal design made out of waves and blocks.
Meaning: Tribal designs are mostly tattooed because they show a change of pace or passage to a new lifestyle.
2. Anchor Tattoo
Tattoo: The inner side of his right forearm contains a large tattoo design made up of an anchor and a horseshoe. There is a rope hanging down from this design with a smaller anchor near his wrist, attached to the rope. There is also a little arrow made out of a fish's skeleton right next to the rope. The bigger anchor contains the date, "2.26.74" tattooed above it.
Meaning: Chris loves the sea which is why his tribal tattoo also had wave designs inside it. The horseshow is regarded as a symbol of luck so Chris got it on his body. The date, 2.26.74 points to the date of birth of the German, 26 February 1974.
3. Compass Tattoo
Tattoo: Just above his anchor tattoo is a tattoo of a compass. The compass does not have a needle but has a small skull tattooed inside it with a star pointing towards the north outside the compass.
Meaning: Chris got this tattoo a few years back when he was heading towards the northern part of the US and thought it would be a good tattoo to get.
4. Skull and Sparrow Tattoos
Tattoo: The left shoulder of the German contains a tattoo of a skull with crossbones below it. The skull also has a bandana on his head and there is a banner above it with a word written on it. Below the tattoo on his left upper arm is a tattoo of a sparrow bird flying downwards in front of a large circle representing the sun. There are also a few words tattooed below it.
5. Words Tattoo

Tattoo: Chris has the words, "it's is my life -Jon Bovi" tattooed somewhere on his body. The photo, revealing the tattoo was posted by himself on his Instagram but the place where it is on his body remains a mystery. The words are written in a child's handwriting.
Meaning: The words refer to Bon Jovi's song, It's my life which is one of Chris' favorite songs of all time.
6. Skull and Words Tattoo
Tattoo: The inner side of his left forearm is fully covered in a large tattoo of words. The words tattooed on it are, "In the garden of memory, in the palace of dreams, this is where you and I will meet…". Below the words is a large tattoo of a skull along with two intricate keys tattooed behind the skull in the shape of an X.
Meaning: Chris has never revealed the meaning behind this tattoo but from the words, it is clear that this tattoo on his body is in memory of a loved one whom he longs to meet on the other side in the afterlife.