Jonathan Clay "JJ" Redick is an American professional basketballer who plays for the New Orleans Pelicans of the National Basketball Association (NBA) and is known widely as J.J.Redick. In college, Redick was known for his good three-point and free-throw shooting. NBA sharpshooter J.J. Redick doesn't always talk about his faith and religion, but it is all evident from the tattoos all over his body. In a 2015 interview with the NBA A to Z podcast, he shared his left full arm sleeve.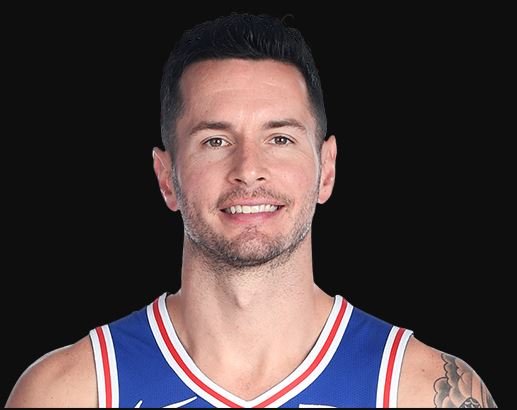 "But anyway, it turned out great, tattoos aren't for everybody, I get that. But again this is something I've wanted to do for a couple of years. I've warned my mother over the last six months."
Let us take a keen look at his body artwork and know about their meanings.
1. 'Bible Verses' Tattoo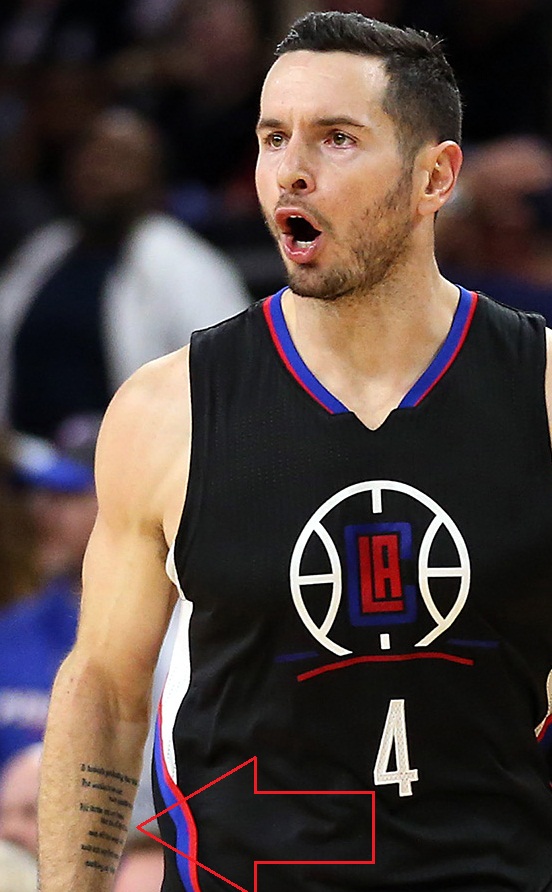 Tattoo: The inner side of J.J. Redick's right arm has a tattoo of phrase which is said to have been taken from The Holy Bible.
Meaning: According to the Redick's twitter account the tattoo includes the first three verses of Psalm 40:
"I waited patiently for the Lord; he turned to me and heard my cry. He lifted me out of the slimy pit, out of the mud and mire; he set my feet on a rock and gave me a firm place to stand. He put a new song in my mouth, a hymn of praise to our God. Many will see and fear the Lord and put their trust in him."
Left Arm Sleeve Tattoo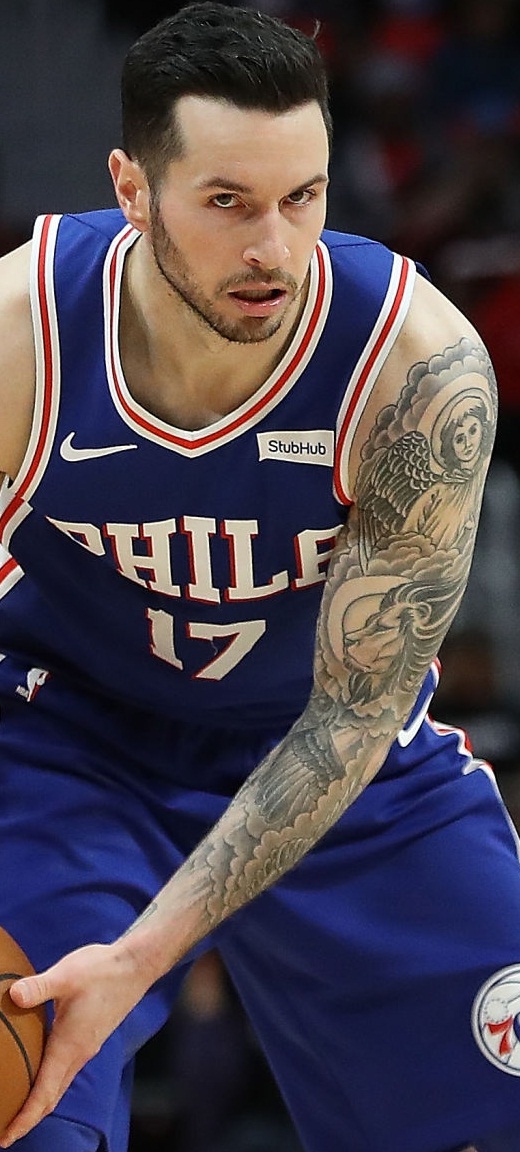 Tattoo: Redick has a song lyric inked on his left forearm which says, "Single book of matches, gonna burn what's standing in my way,". The lyrics belong to the Kings of Leon song "Pyro." However, this lyric was covered up by the new sleeve tattoo. He said that at least part of the reason he got the sleeve tattoo was that he no longer was a fan of the Kings of Leon lyric tattoo. The new ink which covers the whole of his left arm contains a portrait of a woman/angel with open wings and clouds surrounding it, inked on his left bicep. Slightly below it, there lies a face of Lion in an elegant pose along with the eagle and lots of feathers covering his left forearm.
Redick says;
"Probably a half truth, half joking, but the tattoo that's existing on my left forearm I've hated since I got it, so it was a way to kind of cover that up to get a whole sleeve," he told NBA.com in 2015.

"This was not a stock design that the tattoo artist does all the time; rather, it was a custom tattoo, and he and the tattoo artist went back and forth for months making adjustments to it."
2. 'Winged Woman' Tattoo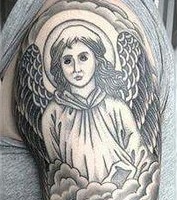 Tattoo: On Redick's shoulder of the left arm there exists an ink of an angel with open wings.
3. 'Flying Eagle' Tattoo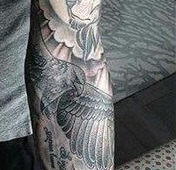 Tattoo: Outer part of Rivers' lower left arm has a tattoo of an eagle inked on it.
Meaning: As per the Christian tradition there are Four Evangelists (who motivate others about the Christian belief), Matthew, Mark, Luke, and John. The Eagle in the Christian religion is the symbolism of the fourth Evangelist, i.e John.
4. 'Flying Ox' Tattoo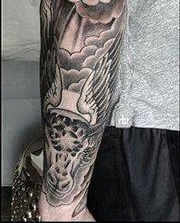 Tattoo: Redick has a tattoo of a winged ox inked on the inner side of his lower right arm. Winged Ox represents Luke (the third evangelist).
5. 'Winged Lion' Tattoo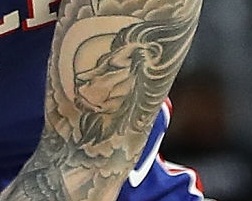 Tattoo: The symbol of Mark ( the second Evangelist of Christian Religion), a winged lion is inked on River's forearm of left arm sleeve.
6. 'Isaiah 40:31' Tattoo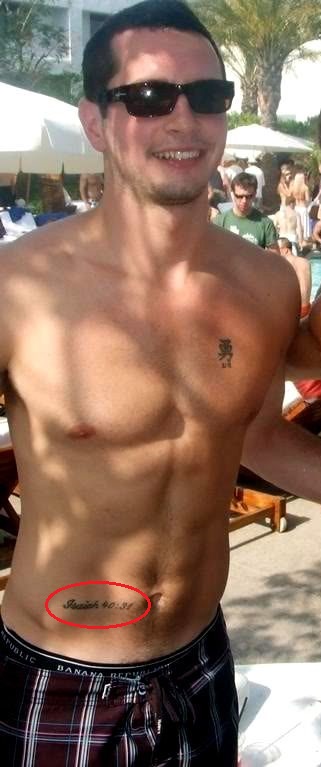 Tattoo: J. J. redick is inked with a tattoo on his lower abdomen that reads, "Isaiah 40:31″.
Meaning: Referring to the Bible verse, "But they that wait upon the Lord shall renew their strength; they shall mount up with wings as eagles they shall run, and not be weary, and they shall walk, and not faint."
7. Symbol on Chest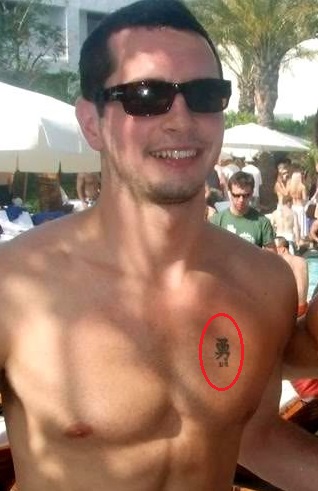 Tattoo: Redick has the tattoo of a symbol referring to the Japanese word, "Joshua 1:9" which stands for courage.
Meaning: His chest tattoo is a reference to the Bible verse,
"Be strong and of good courage; do not be afraid, nor be dismayed, for the Lord your God is with you wherever you go."