It's no surprise that Jimin and Jungkook, members of BTS, are adored by their fans. The two singers are noted for their fashion statements in addition to their high-pitched voices, making them the best vocalists in K-top music. While the boyband has been producing chart-topping singles after chart-topping successes, other areas of their lives have gotten them into the spotlight, including their body tattoos, in addition to coloring their hair, wearing jewelry, and getting piercings. This is our dedication to their body tattoos and their specific meanings for Park Ji-min.
1. Neck Tattoo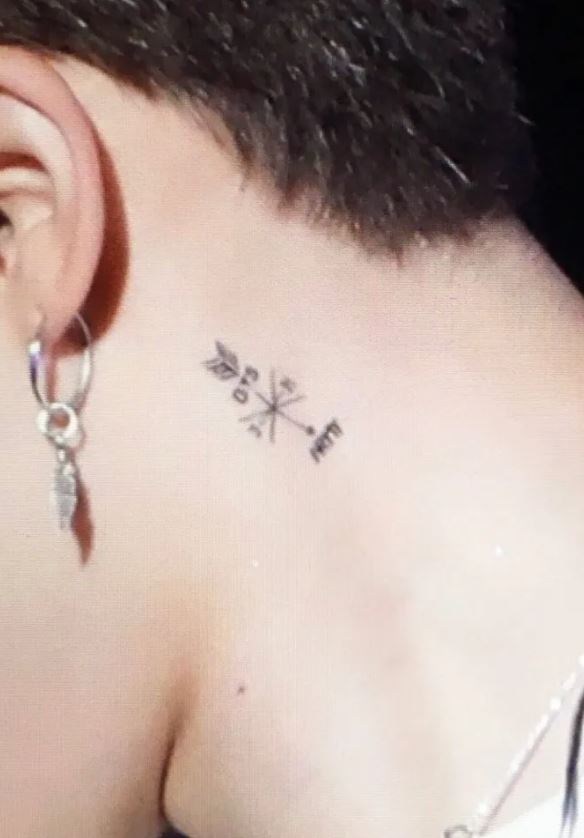 Tattoo: On the left side of his neck, there is a unique tattoo design that is dedicated to his BTS ARMY. The same is inked on his neck. It shows an aroww crossbow with the words, 'BTS ARMY' inked on the north to south, respectively.
Arrow Cross bow is the tattoo that is known to grant power, and strength to the person and helps him keep going forward without talking a turn backwards.
BTS (Bangtan Boys) is a South Korean boy band that was founded in 2010 and launched in 2013 under the Big Hit Entertainment label. Jin, Suga, J-Hope, RM, Jimin, V, and Jungkook are part of this BTS Army.
2. 'NEVERMIND' Tattoo
Tattoo: Jiminn has a tattoo with the word "Nevermind" on the right side of his ribcage.
Meaning: In December 2014, the tattoo was first noticed during BTS' performance at the Mnet Asian Music Awards. Many admirers also claimed that this tattoo was merely temporary because they couldn't find it after his on-stage performances later. When his tattoo returned at BTS' Good Morning America debut in 2018, it was believed that he had ultimately got turned it into a permanent one.
"Nevermind, It's not easy but engrave it onto your chest,"  is the part of his one of the songs, and thus, the tattoo: Nevermind that is also the title of the same song.
3. Arm Tattoo-'YOUNG'
Tattoo: On his right elbow there is the tattoo of the word, 'YOUNG.'
4. '8' Tattoo
5. '13' Tattoo
Tattoo: On his left wrist, Park Jiminn has got the tattoo of the number 13.
Jimin revealed that he often gets teased for the same. "My members tease me about it. They said it looks like I received a stamp for competing in a race. They were like, 'Did you come 13th?' or 'Do you get that if you do 13 push-ups?'," he said. LOL!
The number 13 is noteworthy, according to Jimin, for a variety of reasons.
"The tip of the drawstring says 13, if you look closely. It is my birthday. It's also the birthday of our crew. It's also the birth year of our team. The number 13 carries a lot of significance. It's the same inscription that's on my wrist "During his BTS' Artist-Made Collection's'show' video.
He was born on 13 October 1995. And, BTS is known to have debuted on June 13, 2013. Thus, this 13, as otherwise claimed by people to be unlucky number; is very close to Park.
6. Right Arm Tattoo
7. Crescent Moon Tattoo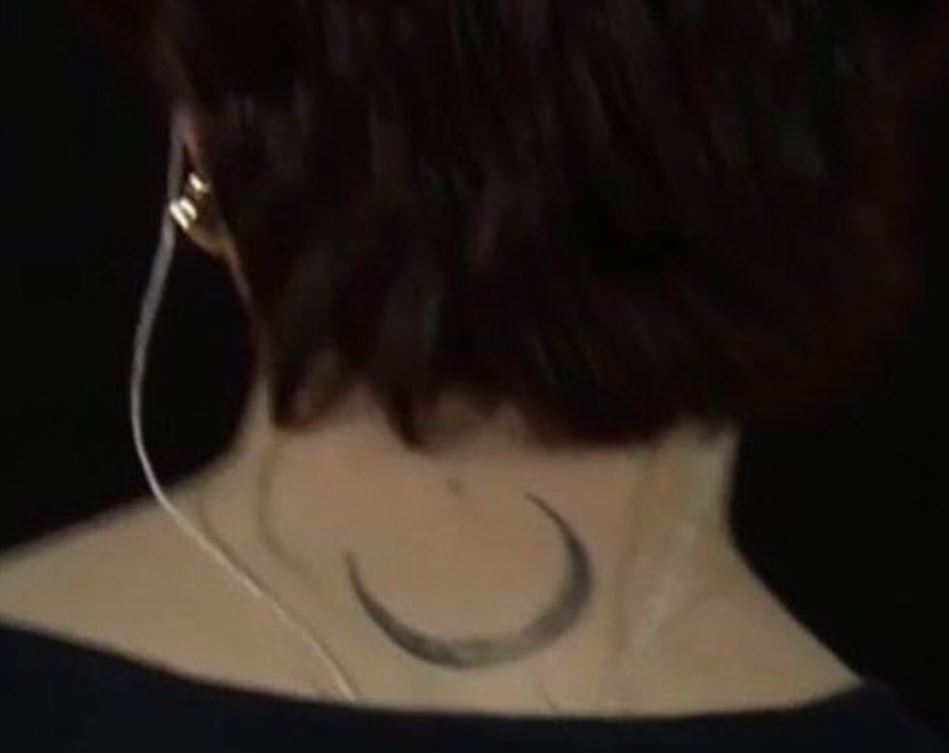 Tattoo: Crescent moon has been seen on the backside of Park Jiminn's neck. It is said to be the june 13th waxing crescent moon, another way to mark the date BTS debuted i.e., June 13th 2013. However, just like many other fans, we also are sitting and waiting to see if this is some of his temporary ones or shall stay here forever.
8. Youth Tattoo