If you need a great tattoo experience in Austin, or probably you are just passing by, this list has some great tattoo artists that would really hit the mark. Austin has one of the best tattoo places with places using high tech tattoo machines to people using technique methods, you will find something or else for everyone. Even if you might also have some previous design that you might have loved and probably would have inked and regretted it later. Austin also offers some amazing tattoo removal places and some artists are skilled enough to cover them up.
So take a look ahead at the best tattoo artists that Austin got.
1. Tina Poe- Moon Tattoo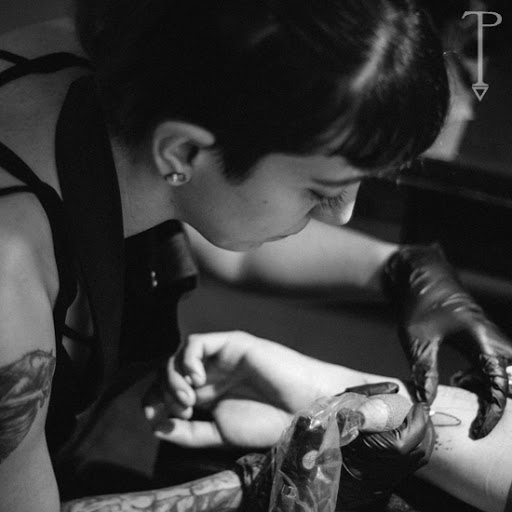 Tina Poe owns the Moon Tattoo which is a petite tattoo shop created in 2016. It initially began as a shop that only created black tattoos for those who wanted a simple design and made tattoos, not for aesthetics but its significance and to express their feelings.
According to the creator herself, "We love and create tattoos for the same reason that humans have been getting tattooed throughout history, it's in our ancestry, a deep need to adorn our bodies and tell stories with the images, to help heal old soul wounds, to bring joy, love, energy into our lives, and to have transformational experiences." And to give such an exquisite experience, the studio is well lit with bright lights due to an open space where the work is done. The atmosphere is intentionally kept very gentle, calm, and soothing so that each customer can have a meditative and rather comfortable experience.
Tina Poe, the owner of the studio, besides making ink and creating a magical experience for her clients, likes to write her stories down. For her, making each design is a special experience because she selects the elements from the client's lives that matter the most and uses them in her design. Her style is using blackwork and shading effect along with linework and a bit of dot work.
Location on Google Maps:

2. Laguna- Platinum Ink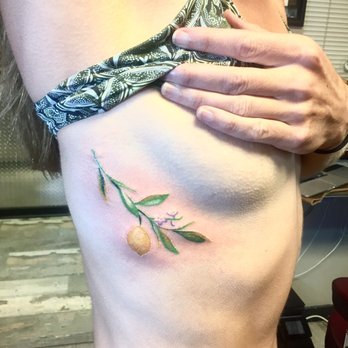 Platinum Ink is one of the best tattoo studios that you can find in Austin with its creator, Laguna who is also the head tattooist. It serves a team of really top-notch artists at a fair price. The head artist has done over half a million tattoo and piercing procedures with his team that they are exceptionally skilled in their niche.
Laguna says that the staff is so professional that they can make a first timer as comfortable as a person who is probably getting a tattoo for the tenth time. Their mission is to make the artistic vision come true which they do with their art.
For him, it is the mixture of professionalism and safety measures that is the most important. The quality of work would definitely speak for itself and here's something that he says for his brand, "We are confident that it's because you love your body art that our reputation for quality piercing and tattoo artistry is known throughout Austin and beyond."
Location on Google Maps:
3. Charles Huurman 
Charles Huurman has been tattooing for almost two decades, starting in 2008. Not only has he been a part of many tattoo conventions and appeared as a guest artist in multiple, renowned tattoo studios, but has also received various awards for the same. Not just in the US, he has traveled worldwide to create some of his masterpieces.
He specializes in realistic tattoos but is also known for giving his personal touch to them. He is also adept at creating wonderful abstract tattoo designs too.
The two biggest influences in his life are his father, who is a painter, and Dmitriy Samohin who, according to Charles, is the most fantastic realistic tattoo artist in the world. Charles has left no stoned in displaying his work on his social media channel where he shares a huge fan base of people who follow his artwork.
One can go and book their appointment on the official website or contact him directly on the phone number provided.
Location on Google Maps:

4. Patrick Carmack – Legend Tattoos/ All Saints Tattoo
For over a decade, Patrick Carmack has served in Austin for people's tattoo needs. His tattoo parlor, which started as Legend Tattoos and now changed to All Saints Tattoo, has been quite a deal in Austin. He and his team members specialize in providing an authentic tattooing experience. The whole staff has a combined experience of more than 50 years.
Besides excelling at traditional tattoos and old school tattoo designs, they are also pretty on par with the new techniques that are in the market. They work with high quality black and grey shading work, tribal and Celtic designs. Tattoos inspired by Japanese style, Letter tattoos, etc.
For Patrick, safety, and sanitation of the parlor, and the satisfaction of customers is the most important. He says, "Our medical-grade sanitation and tattoo-aging experts will ensure your tattoo's perfection for years to come."
Location on Google Maps:

5. Little Pricks Tattoo Shop
What makes Little Pricks one of the most distinctive shops is its focus on the hygiene and sanitation of their parlor and customers. They only use disposable materials to ensure that the client is satisfied. The owner of the shop as well as the teammates participate in fundraising such as with Bikers Against Child Abuse and their illustrations speak on such topics.
They have also been featured in  Oxygen's TV show Best Ink. The tattoo parlor has also made its appearance in Community Impact and Skin Deep Magazine. The staff members really do believe that it is their work which speaks for itself and has been in the news for the same reason.
Location on Google Maps:

6. Cory James- Cory James Tattoos
Cory James has his own tattoo studio in Texas with the same name. He has specialized in black and grey tattoos with styles such as surrealism, realism, portraits, geometric designs, and abstract work along with linework and dot work. Cory also has an experience of more than a decade and has been quite interested in photography since he was a child. His work is especially praised for its reasonable price and neat work. In his words, "I have ten years of experience in the tattoo business and thousands of hours tattooing. My portfolio spans photorealism, surrealism, geometric, and dot work tattoos from throughout my career."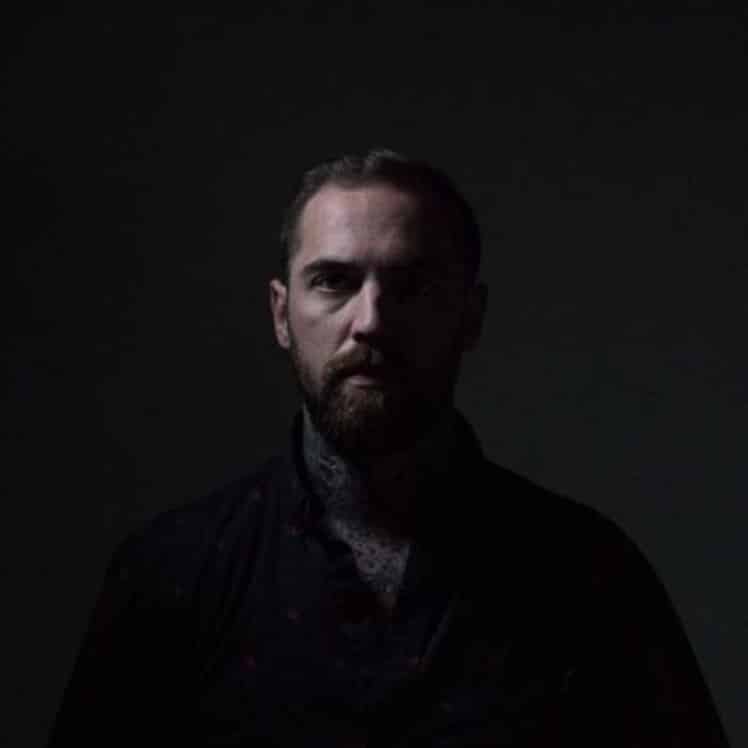 But why black and grey, you might think? For him, it has a special significance. He chose this style because it reflects a stoic mind and is nearer to the darkness and the inner recesses of anyone's thoughts. Thus, this kind of work can actually speak to the client. "My style blends realistic, surrealist, and portrait tattoos for a result that's uncanny, beautiful, memorable, and hopefully meaningful," he says.
For Cory, tattooing comes super easy. He can make a copy of any picture you bring out to him. If you want to add a unique theme, he can customize it for you. He also specializes in a mixture of different styles that his clients can bring out to him.
He assures his clients, saying, "I'll ensure you leave my shop with art you love that will stand the test of time. Tell me your idea, show me some inspiration, or point out some of my work you like as a basis for your subject. I will take that idea and turn it into a new tattoo using modern techniques, enthusiasm, and care for your result."
Location on Google Maps:
7. Jeremy Miller- Pigment Tattoo and Laser Removal
Jeremy Miller has been in this profession for over two decades and he began while he was on active duty with United States Air Force. He took an apprenticeship in a petite tattoo parlor in Texas and got to work. He has since become quite a name in Austin and is known for his unique style of inking which is also called "Texas New School of Tattooing." Because of his distinctiveness, his work has been featured in many magazines over time while he himself has won more than 60 awards in the tattoo conventions he takes part in.
He has spread his unique art all over the world which led him to be named as one of the most sought-after tattoo artists in the whole world. You might also know him from the first season of Spike TV's "Ink Master". While he is recognized for his unprecedented style of tattooing, he also takes great delight in making tattoos of all styles and sizes.
He also opened his own tattoo parlor called Pigment Tattoo and Laser remover that gives a full service when it comes to creating custom designs for his clients. The salon was opened in 2009 and due to Miller's unprecedented dedication towards his work and all his awards, his studio has been known worldwide. It has grown up to be one of the most award-winning and featured studio in the world. It has over 100 awards and more than 400 featuring in different magazines internationally.
Location on Google Maps:
8. Pete Salais- Pistol Pete's Tattoo Salon
Pete Salais, the owner of Pistol Pete, has been in the inking business for over two decades. He opened his own studio over a decade ago and has been winning awards in tattoo conventions ever since. It is located in the historic town of Mansfield.
Located in front of the old fire station (which is quite a landmark, to be honest!) on Smith Street, Pete's saloon can recreate any kind of pattern, no matter how complicated or vague. He also does body piercing besides tattooing and uses hypodermic needles, implant grade titanium with internal threading. The saloon is also known for doing tattoo cover-ups and permanent make-up.
He has a team of 8 tattoo artists that have their own unique style when it comes to designing and inking. They do script lettering, realism, portraits, black and grey tattoos, Japanese traditional style of ink, traditional tattoos, new school tattoos, permanent makeups, and custom tattoos. They will also enhance your previous not so likable tattoo design. They are pretty skilled in them.
Location on Google Maps:
9. Scott Ellis- Triple Crown Tattoo Studio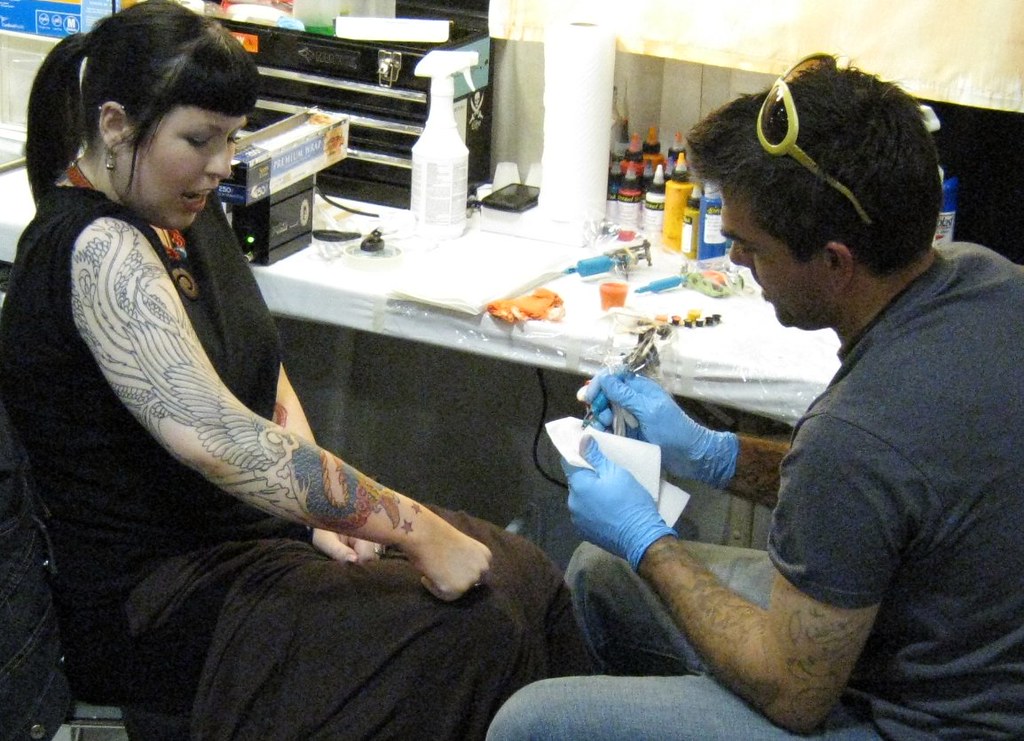 Scott Ellis opened his tattoo studio on the East side of Austin which can be said to be the "trendier" and rather "weirder" part of the city because it dwells on experimentation. Scott has a team of 6 expert tattoo artists who excel at recreating anything from a full sleeve to petite tattoo design.
They have a collage of their artwork presented in the lounge so you can have a look at it while you wait for your turn!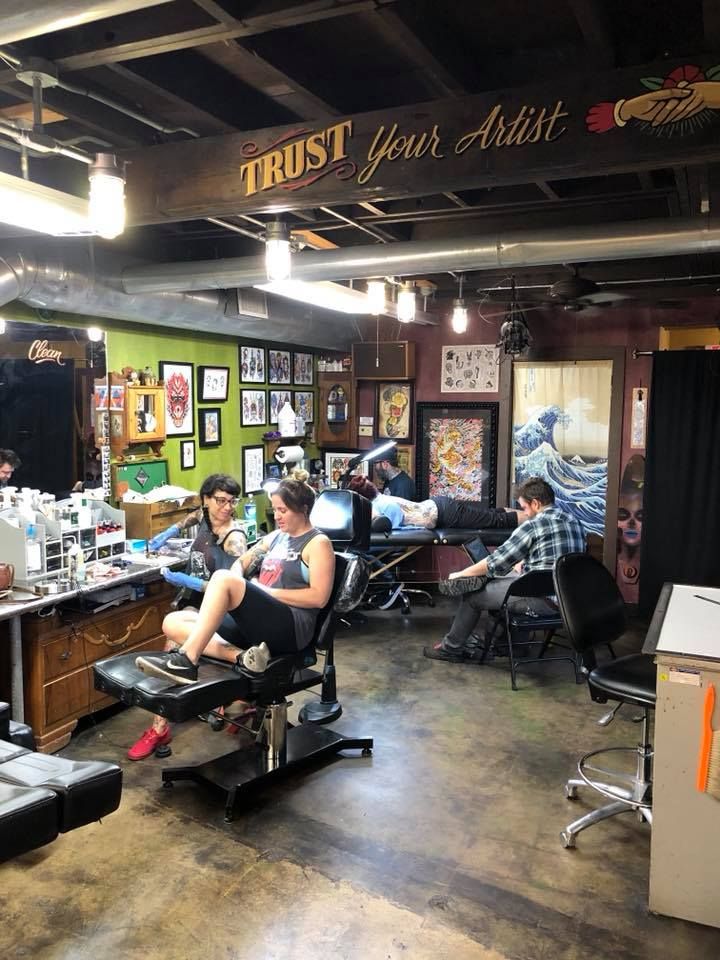 Location on Google Maps:
10. AJ Maloney- Black Dagger Tattoo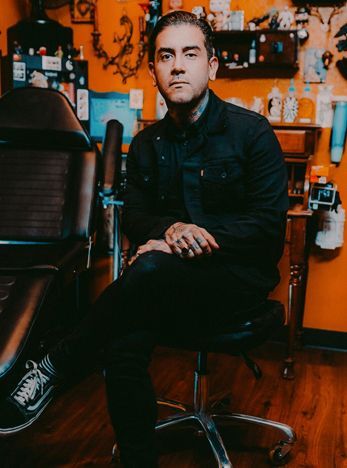 AJ Maloney opened his tattoo studio in 2013 in Austin, but he has been in this profession for over 20 years. He began as an apprentice in South Texas. Ever since he has not looked back and has owed the tattoo work not just in Austin but globally. He travels for improving his skills and knowledge that he then puts ahead in front of his clients. Showing his expertise, he says, "I've tattooed all over the US as well as, Mexico, Germany, Spain, Sweden, UK, Japan, and Denmark and keep traveling to learn and discover new techniques in tattooing."
Located in North Central Austin, Black Dagger Tattoo stars five skilled tattoo artists and a huge waiting line of people who want to get inked with the unique styles that the tattoo parlor has to offer. A peculiar thing you must keep in mind before visiting the shop though: They don't accept cards. So bring your own cash. Also, they have their own ATM right inside the shop, even if you forget.
Location on Google Maps:
11. Ananda Hopkins and Jonathan Fiores- Shaman Modifications Tattoo and Body Piercing
For the owner of this tattoo studio, it is all about the originality of the designs and a top-notch skill when it comes to carving the design. Jonathan Fiores shares the same mentality and says that it is quality over quantity for him. His intention for each client is to strive for the best work that he can ever do in his entire life.
Fiores started his journey in the tattoo world when a shop owner asked him to start an apprenticeship in 2008. He was so convinced by his skills that he started tattooing professionally in 2009! Shaman Modifications Tattoo and Body Piercing came down next and the artists, that they call their family members, have a combined experience for over 25 years.
Besides tattoos, they also offer body piercing and sell a large assortment of jewelry too that includes materials such as surgical stainless steel, implant grade titanium, wood, shell, horn, stone, and bone. The clients have always praised Shaman Modifications Tattoo & Body Piercing for its friendly crew and quality performance.
Location on Google Maps: