Tattoos are some serious business that you have to choose correctly when you are choosing the perfected design for you. But most of the time so it is not just the design that we talk of but also the right place and the right salon so that you can bring the masterpiece into some kind of reality. When you go for the right kind of ink, you will have to choose the right kind of place to go which will cater to your style and will give you customized pieces that have been created specifically for you.
Instead of just googling "best tattoo places in Melbourne" ad spending hours searching for the perfect one and then picking out the random, why not you just get a list of the best artists in Melbourne? The city is famous for its artistic pleasure and creation and the tattoo culture is also at its peak with some really amazing tattoo parlors. The city will offer many options to choose from and it won't kill to do a little research before getting yourself a thoughtful design. Thus, here are some of the best-selected tattoo shops which are known for their utmost dedication, unique creativity, and thoughtful designs. Take a look.
1. Tristan, Victoria- Alchemy Tattoo Studio
Alchemy Tattoo Studio is one of the best picks in Melbourne. It is a great professional tattoo studio where the artist is very dedicated to providing the best work that you can get. They are also super friendly and will leave no stone unturned to make your time worthwhile.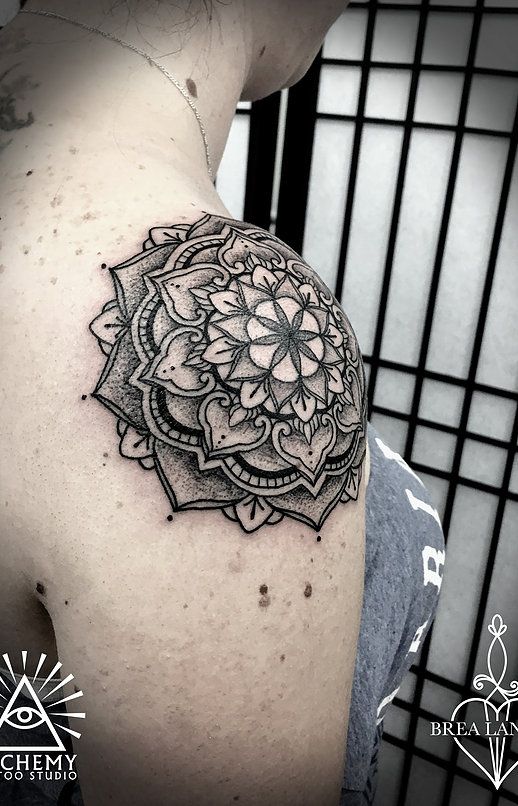 Alchemy Tattoo Studio makes sure that they are following all the standards and protocols provided by the tattoo association for hygiene and cleanliness. They are also inspected regularly by the health council of Melbourne. Besides this, their team member is really helpful in maintaining that kind of environment for their customers to feel safe and sound while relaxing on the tattoo chair. The artist will also make individual designs with you and will work with your ideas and make them better before presenting them to you so that you can really stand out from the crowd.
Alchemy Tattoo Studio has been in operation since 2012 and offers a wide range of tattoo designs and quality which is based solely on their client's needs and desires. The team of artists at Alchemy Tattoo Studio is extremely young and talented when it comes to making custom designs. The environment at Alchemy Tattoo Studio is super stimulating and would put one in a great mood and energy.
The artist at Alchemy Tattoo Studio is adept mainly at techniques like geometric, neo-traditional, realism, and Japanese artwork. The studio is registered with the local health council of Melbourne and follows all the protocols that it should. The artist will work together with the customer to create a great design and bring their dream and idea out to reality. They also provide a free consultation so that you can make up your mind better before coming in. They accept both walk-ins and appointments.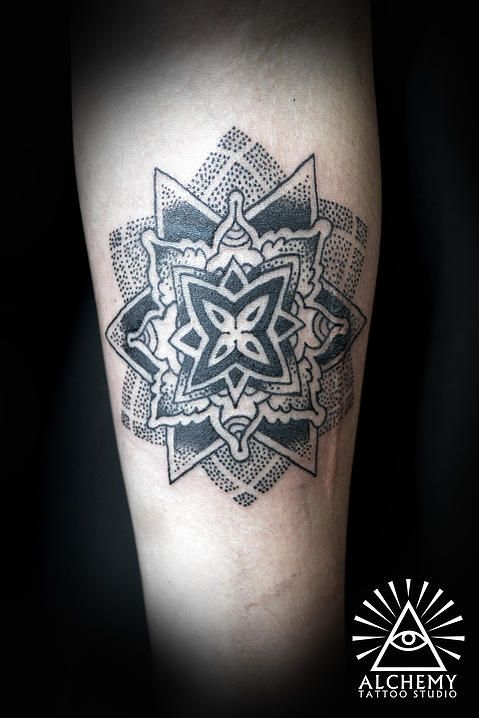 The artist at Alchemy Tattoo Studio specializes mainly in such designs which are most common and in demand, like, Cartoon, Black and Grey, Traditional American, Portraits, Eye, Animal, Colour Work, Watercolour, Script, Natural, Lettering, Mandala, Celtic Tattoo, Japanese, Large and Small, Floral, Birds, Memorial, Tribal, Fine Line & Haida Tattoo. Besides this, the prices for the smallest tattoo begin at $90.
Location on Google Maps:
2. Ben Koopman, Jad- Blue Lady Tattoo 
Walk into mini New York City in the heart of Melbourne's CBD at Blue Lady Tattoo. This parlor extends its services in providing some really high-quality tattoos of various techniques, explicitly designed to your drive. The artists here specialize from neo-Japanese to cartoon flash designs, you can even consider a genuinely custom plan with your choice of artists, who will work with you to render the greatest satisfaction. They also provide cosmetic tattoos such as eyebrow micro-blading for the ones who are really interested.
Blue Lady Tattoo has opened its door to the Melbourne crowd since 2015 and has since been one of the most reputable shops in Melbourne. In case you want to have a high-quality tattoo design with a safe and clean environment, you can come here because the talented artists are always on point with their designs. They have the latest equipment and gadgets to entertain you too.
They will take maximum effort to serve you through and give you the results that you are looking for. They will explain to you what and why they are doing something or using a certain technique so that you are aware of all the know-how of the design. They are more than willing to listen to your needs and your ideas and then convert them into reality with their skills and personalized approach that might be unique. They accept both walk-ins and appointments for their customers.
The artists at Blue Lady Tattoo are super welcoming and very talented as they are experts in many kinds of design especially, Memorial, Eagle, Eye, Colour Work, Tribal, Celtic, Birds, Dragon, Floral, Black and Grey, Portraits, Fine Line, Lettering, Mandala, Natural, Watercolour, Animal, Heart, Japanese, Haida, Flower, Large and Small, Script, Traditional American Tattoo. The minimum price range, besides the various styles, starts at $120.
Location on Google Maps:
3. Wade Johnston, Kane Berry- VIC Market Tattoo 
VIC Market Tattoo has been in the business since 1992 and is a pretty well-established tattoo studio in Victoria Street in northern Melbourne. The artist at the VIC Market Tattoo has over 70 years of combined experience which is one of the reasons why the tattoo shops are well recognized and preferred by the customers. The designers and artists at the studio have ever since been enhancing their skill set and their aesthetics in tattoo-filled.
They also call for guest artists which gives them the chance to work with the world's best artists and learn more to develop their skillset. One of their really popular tattoo artists is Wade Johnston, who specializes in techniques such as, Neo-Traditional, Japanese, Blackwork, and Dotwork, and most famous is his specialist script and lettering tattoos. They also use new ink and equipment so that they follow the hygiene protocols and make their customers feel safe. They even give you a free consultation when you come in for your tattoo experience.
Founded in 1992, Vic Market Tattoo is one of the most beloved and most sophisticated Melbourne tattoo shops. After the shops beginning, Vic Market Tattoo has been constantly involved and always growing on their ever-changing skill set, which is required in such a productive domain as tattooing. Throughout this time they have secured a place amongst those at the lead of Australia's tattooing commotion.
The extent of skilled best tattoo artist Melbourne that has sculptured inside the walls of Vic Market Tattoo is too broad to rule, that which includes some of Australia's best tattoo illustrators. This skill base proceeds to increase, currently lead by the extremely proficient abilities of artists such as Wade Johnston, Tim Dywelska, Mark Lording, Chris Jones, Pablo Morte, Antony Von Ratcorpse, and Lachie Grenfell.
The owners of VIC Market Tattoo are so sure about their studio's ability that they often claim that it is the best that you can get. In their own words, "With over 70 years of combined experience in tattooing, you can be assured that you will receive the best tattoos in Melbourne that exudes signs of quality craftsmanship when you visit a Melbourne tattoo institution such as Vic Market Tattoo."
Besides this, they can create designs such as Blackwork, Fine Line, Traditional, Realistic, Dotwork, Cover-Ups, Biomech, Etching, Religious, Mandalas, Geometric, Tattoo Flash, Minimalistic & Tribal Tattoo. The minimum tattoo range starts at $100- $200.
Location on Google Maps:
4. Rowan, Jake- Third Eye Tattoo
Third Eye Tattoo is one of the most acclaimed tattoo shops in the inner north region of Melbourne. They have 10 in-house tattoo artists who are really exceptional. They have their own private work station within the parlor which is also chich and it is decked out with paintings from around the world that will inspire your next piece. This beautiful tattoo studio welcomes all different kinds of tattoo experiences and welcomes both walk-ins and pre-booked customers.
Rowan is one tattoo artist at Third Eye Tattoo who specializes in old and traditional kinds of designs. He has more than a decade's worth of experience. Jake, who is an expert in abstract literal work, has been working here for over 8 years and has some amazing friendly vibes.
Danny is another tattoo artist at Third Eye Tattoo who specializes in sacred geometry, mandalas, tribal, and dot work art forms which are hard to master. He has been tattooing for almost 2 decades.
Location on Google Maps:
5. Kirk Jones, Vic James- Good Luck Tattoo
Good Luck might be something you need when you go for your tattoo experience, but with such an expert set of artists at Good Luck Tattoo, I am sure you wouldn't need it all that much. The artists at Good Luck Tattoo are very well experienced in their field and have been inking their customers since 2012. Thus they are equipped with expert-level skills and creates bright, bold, quality tattoos that stand the test of time. You can either go ahead and choose a pre-made design from the list of an extensive collection from the artist's portfolio or they can be happy enough to customize it for you. Either way, the artist at Good Luck Tattoo is always there at the beck and call of their customers.
Location on Google Maps:
6. Trevor McStay, Olivia Brumen- Dynamic Tattoo
Dynamic Tattoo houses 7 resident artists and opened its door in 1991; so we know it is a rather old tattoo studio in Melbourne. Thus it also produces some of the finest inks in the city too because the artist has a long time of experience. Trevor McStay has been here for his perfect Japanese style designs. He is also the founder and owner of Dynamic Tattoo. ut besides this the talented set of artists here can excel in any kind of design right from traditional American to neotraditional and contemporary designs.
Since its day of inception, Dynamic Tattoo has left no stone unturned for the high standards that they provide. They don't just have tattoo artist but also guest artists who are internationally renowned and also gives the in house artist a chance to interact and explore their own skillset. Their list of guest artists is uploaded on their official website.
The dedication and commitment to their working levels have been confirmed by the tattoo artists and the owner, who says, "We consistently ensure that we are always providing our customers with quality work executed in a safe and clean environment. This involves utilizing the latest sterilizing technology and tattoo equipment. Our artists are available to consult with you, the client, to customize your designs and incorporate your ideas as best possible."
Trevor, no doubt, have, more than 3 decades of experience ad is know all over the country for these amazing Japanese skills. He continues to drive for perfection and implement the passion that he did when he began. He has the privilege to work and learn under some of the best tattoo artists in the world which made him shoot up in his career path. He has also worked all over the world, the most notable being, Smilin' Buddha Tattoos, Canada.
Under the guidance of Paul Jeffries, he started his passion for tattoos and strived for achievement. But despite his has an acclaimed international reputation for his work, he still travels all over the world to explore. He likes to stay up to date with the new styles and latest equipment in the tattoo community.
Olivia is another tattoo artist at Dynamic Tattoo, who has been working and honing her skills since 2007. She likes to bring the client's idea to real-life with the same amount of effort no matter what styles or subject matter you have chosen. Her favorite theme includes human faces, animals, cartoon characters, and villains, however, she also likes to do some really awesome floral designs, particularly roses which are super cute to her.
She loves bright colors and various hues but is also happy to do black and grey shading stuff for her clients. She also likes to keep her tattoo alive with a touch of femininity which is something unique about her work. It is more prominent and matches the individuality of the client. She feels great learning and exploring in Dynamic Tattoo and urges herself to learn every single day of her life and grow as an artist.
Matt is another artist at Dynamic Tattoo and started training in the studio in 2004. He strives to learn under the guidance of Trevor McStay too as he sees it as a one-time opportunity to learn from the bests in the industry. He loves to work on Japanese and Asian styles of design.
Zach, the expert in the old school, traditional, Polynesian, geometric, and Maori designs, along with his interest in painting and graffiti, is a very talented artist at Dynamic Tattoo. Born in New Zealand, Zach moved to Melbourne to be guided and trained by Trevor McStay and now has been working in Dynamic Tattoo ever since. He started working in the studio in 2006 and has worked hard every single day to improve his style and skills.
Location on Google Maps:
7. Hirosa, Jake- Victims of Ink
The artist at Victims of Ink is so talented and confident about their tattoo skills, that no matter what you bring in front of their artists they will be able to excel at it. They do accept walk-ins but serve on a first come first serve basis. They recommend prior appointments to have a better experience at their chic little studio. The ambiance of the studio is very friendly and relaxing. The artist ticks to a professional attitude no matter what but would be there at your beck and call if you need any guidance.
Victims of Ink was founded in 2009, first in Bay St, Port Melbourne. The artists in Victims of Ink have come here from all over the world to get the best experience. In the words of the owner, "In 2011 our second studio opened in Chapel St, South Yarra and is now home to 10 artists from around the world. Our artists cover various styles, artistic visions and are always happy to help you turn your idea into a quality tattoo."
With the best of the artist, they wanted to improve the quality of the customer experience and are ready to help them at any step of their tattoo journey. In their own words, "We have 8 artists from around Australia and the globe who are all experienced in their own style and artistic vision. If you are not sure where to start, please click a style below or give us a call to find out who would be most suited for your tattoo."
Hirosa is the owner and founder of Victims of Ink and before landing in Melbourne, she learned all over Europe about different tattoo methods and techniques to make herself able and skilled enough. Her forte lies in neo-traditional and Japanese style but she also works really well with black and grey designs.
Jake is a tattoo artist at Victims of Ink for more than a decade and has been working all across Melbourne for a better experience and honing his skills. He is an expert in customs design with a unique style of his own. He has his specialty lie in pop culture, neo-traditional and traditional work, and enjoys working with his customers to come up with the most unusual design feasible.
Marta, another artist at Victims of Ink, began her career in tattoo in Sydney and after years of practice and dedication to her work, she decided to come to Melbourne so that she could push herself further and develop as an artist. She loves to work with black and grey dreams as well as colors.
Location on Google Maps:
8. Justin Acca, Andrew Timmins- Devils Ink Tattoo
Devils Ink Tattoo is definitely one of the city's most beloved tattoo studios which opened its doors to its customer in 2002. They have three Melbourne born tattoo artists, Justin, Andy, and Brendan who have exceptional experience in this business and has been awarded for the same too,
No matter if it a walk-in who is inspired by flash art or a custom design that is traditional or neo-traditional, Japanese or realistic portraiture, the artist is here to cater to every single need. The guys at Devil's Ink Tattoo really push to the shove to get the best results possible.
Location on Google Maps:
9. Zoe Wisdom, Matt Wisdom-  The Melbourne Tattoo Co.
The Melbourne Tattoo Co. is as chic as it can get. Established in a historic building, it is a bit tricky to get here but it awaits a colorful and inviting platform for those who made it there. It is built on the exceptional quality of work and passion for a clean and hygienic studio and long-lasting aesthetics which the artist at the studio excels at. The clients are based on the openness and understanding of the artists. The 9 resident artist at The Melbourne Tattoo Co. is the best ones that they have and are booked for months in advance.
Set in the heart of Melbourne, The Melbourne Tattoo Co. is home to Matt and Zoe Wison, the creators of this special tattoo studio. They have a combined experience of 25 years and a passion for aesthetics and ethical work. They have built together with a beautiful place for art enthusiasts and customers alike. The Melbourne Tattoo Co. is located in Somerset Placed which is a quiet neighborhood in the heart of Melbourne city.
The best tattoo experience can only occur when there is a lot of mutual goals, understanding, communication, and expertise involved in it. The artist at The Melbourne Tattoo Co. has a friendly and welcoming space for their customers which makes them feel super comfortable and gives their ideas a platform to create something that lasts for a lifetime.
The artist at The Melbourne Tattoo Co. is some of the best-skilled ones in Melbourne and hence it is not surprising that they are booked months in advance. However, they do also allow for walk-ins but they work on a first come first serve basis only. You can also go there to admire the walls because that's where some of their best t works hung quietly. You can choose out of the artists' portfolio online or on the wall.
Location on Google Maps:
10. Clare Clarity- Hot Copper Studio
Hot Copper Studio is home to Melbourne's top 7 female artists so that the female art enthusiasts can feel comfortable with their art form. However, the men are more than welcome too. It is usually hit up with crowds and the artists here are quite busy, you must book in advance.
Each tattoo artist at Hot Copper Studio is skilled in some kind of special designs or art style which is perfect if you are not sure what you want yet but would like to experiment. They can cater to all your needs from bright and pretty designs to realistic and geometrical patterns that are abstract. The Hot Copper Studio is close to Coburg station and hence quite accessible to their clients.
Location on Google Maps:
11. Andrew and Jane- Chapel Tattoo
There is quite nothing like Chapel Tattoo in the whole Melbourne area. This little and chic tattoo studio located in the center of the city specializes in Japanese, traditional, and new traditional forms of art along with tribal designs, etc. They are one of the most established tattoo studios in the city. The artist can work on an extensive range of designs and would collaboratively with you to render the best pieces. They just disposable equipment for their designs. They also give laser tattoo removal services too if you need to remove a design.
Chapel Tattoo was founded in 1994 and the workshop currently entertains 13 tattooers who practice in Traditional, Japanese, Eastern, Tribal, and Portrait designs. They offer and work on guidance from their customer to reach a middle ground and perfection in their work.
The Chapel Tattoo is pretty clean and has a sterile environment. They follow all the protocols of hygiene and cleanliness that are provided by the local authority. They do not use their needles twice. Over the years, it has really helped Chapel Tattoo establish a kind of reputation for itself. This along with their friendly and welcoming work ethic is one of the best shots that you can get in Melbourne.
Location on Google Maps:
12. Pete, Mikey- Man's Ruin Tattoo
No matter what kind of style you want your tattoo design to have, the artist at Man's Ruin Tattoo. has it all covered for you. You can go ahead and get the traditional design to cover-ups, to all the contemporary versions, and some other designs created by this multifaceted artist. They are sure to make your dream come to reality which is the best part of this tattoo studio. It is all because of their precise skills and delicate needlework.
Mans Ruin Tattoo & Piercing has been a permanent place for anybody modification in Asheville, Melbourne since 2001. They have all-female staff and the studio has been voted as one of the bests in Nashville in many categories for 18 back-to-back years.  The artist at the Man's Ruin Tattoo says, "We are an all-female staffed studio that has been voted one of the best of Asheville in multiple categories for 18 consecutive years. We operate a small and personal space that enables us to know all of our clients and create a bond. We consider our clients our friends and hope you feel the same for us."
Heather Ruin is the owner and tattoo artist that is a specialist in providing you the kind of design that you desire. Jenn Sumo is the resident piercer for more than 12 years and she has great piercing capabilities. They have and store the most extensive range of body jewelry in WNC. They also have 14k gold, titanium, 316 lvm steel, organics, and even stone and glass jewelry. You can also go ahead and take a visit to the studio just to see the art and the jewelers that they have to offer.
They pride themselves on having the best team in Melbourne which is quite exquisitely skilled to the best of the abilities. They also excel at many styles which they say in their own words,
We have a creative team of Melbourne's best tattoo artists working here full time who specialize in custom tattoo designs, traditional, geometric, Japanese, black and grey, dot work, and cover-ups. Our dynamic Melbourne tattoo shop offers one of the biggest varieties in Australia.
They do offer walk-in services and appointment-based service which is why they draw a lot of crowds. However, sometimes they are too booked and they would rather suggest booking an appointment instead. In their words,
Walk-ins are more than welcome, but we suggest making an appointment at our busy St Kilda tattoo shop to ensure you can book one of Melbourne's best tattoo artists. Appointments and consultations can be made via email or by phone, or simply come down and check out our professional and friendly tattoo studio in St Kilda.
Pete has been a tattoo artist since 2005 and his style is evolved to be based around fresh and easy old tattoos, as well as dot work and blackwork. His motivation and inspirations include the old artist from the 1920s through to the 1940's such as Percy Waters and Fred Marquand. Recently though, he's been massively animated by 70's tattoo flash from the equivalents of Picture Machine and JD Crowe. He also handles amounts of old tattoo memoir and memorabilia such as selected business cards and acetates from ancient era tattoo artists. This tattoo memoir is all on exhibit at Man's Ruin Tattoo in St Kilda.
Mikey, another artist in Man's Ruin Tattoo, grew up in South London and relocated to Melbourne, Australia in his prime 20's. He started tattooing when in 20011 and has over a decade of experience. He prefers to do tattoo traditional and blackwork. When he is not at the studio or working, he is spending time at his home with his small family.
Lydia has been in this tattoo industry since 2016 and also at Man's Ruin Tattoo, Australia. She enjoys working with dot work, black and grey, and stylized portraits. She takes influence from designers like Norman Lyndsay, as well as Art Deco designs, scientific illustrations, natural history, and taxidermy. Except for tattooing, she loves to explore work with her husband, and spend time at home.
Born and Established in New Zealand, Jason is another artist at Man's Ruin Tattoo and has been calling Australia home since 2006. He started his tattoo profession in 2012 and was working out of the Gold Coast until 2019 when he chose to make the progress to Melbourne. Jason's principal magnetism is from the turn of the era of old tattoo artists. When he is not at the Man's Ruin Tattoo, he likes to spend time at home with his wife and cats.
Lacey is one talented tattoo artist at Man's Ruin Tattoo who has been doing neo-traditional designs in the studio for a long but also likes to do geometrical and illustrative designs. She has been inking since 2013 and her influence services from Art Nouveau style, Japanese culture, and the natural world. She loves creating quirky designs that seem as visually delightful as feasible. When Lacey isn't at Man's Ruin Tattoo she fancies going to concerts, sipping coffee, painting, traveling, and spending time with her dogs.
Location on Google Maps:
13. Stacey Molly, Josh Brennan- Liquid Silver Tattoo
For a unique experience, you can go ahead and talk to the artist at Liquid Silver Tattoo which offers large private rooms for design making. You can go there and relax watching TV with a  show or movie of your choice. They do also offer pain reduction options for you so you can really have no worries at all and focus on what you want to get, no matter how big it is.
The artists at Liquid Silver Tattoo are known for carrying out their individual styles no matter how many skills they have. They have a reputation or give life to your imagination. They do hand poking and traditional designs, along with neo traditionalism designs, realism, colored designs, you can see it all in the same place. Liquid Silver Tattoo is thus a very unique tattoo studio that is placed right in the middle of Melbourne.
In the words of the owner, "Big, bold, fresh and new, we opened for business in October 2011, however, our studio boasts a wealth of tattoo experience with one of the owners having run another successful tattoo studio for over 25 years. Our Artists are handpicked not just for their artistic ability and experience but also for their variety of styles."
Stacey Molly at Liquid Silver Tattoo does beautiful hand-poked tattoos but she is also an expert in machine tattoo designs. She has a lot of versatility and flexibility when it comes to skills and abilities. She has studied for years the art of handpicking and geometric patterns. She also does henna designs. She designs all unique styles for her clients and takes care of each persons' individual needs.
Josh Brennan. an extremely talented artist at Liquid Silver Tattoo has been a graduate from Hunter St Tafe in Newcastle and started working as a tattooist in 2007. He has served at many famous studios in NSW and Victoria. Josh is really creative and flexible and brings a lot of prior experience in Black and Grey Realism, Colour Realism, and Bold Traditional Style work to the Liquid Silver Tattoo shop.
Joel Kelly has been working in the tattoo industry for quite some time and is now skilled as overall deigned. The style that Joel follows is from Neo-Traditional to Traditional Oriental-inspired art, he is also astonishing with custom calligraphy type using Script and Colour Work.
Mati is yet another amazing artist at Liquid Silver Tattoo who is capable of producing some astounding traditional style and smooth black and grey kind of art with unique capabilities and skills in realism, custom scripts, and tattoos no matter what their size is. He is pretty versatile and is capable of certain really fine line tattoos which are super precise and neat too. He also loves to shade.
Location on Google Maps:
14. Adam, Zero- Crucible Tattoo
Crucible Tattoo is famous for its light and friendly ambiance and environment. It is the first queer owner tattoo studio in Melbourne which has a safe environment or nay category of gender. It does not differentiate between sex, religion, or are and treat everyone equally. They also have a wheelchair-friendly studio and vegan options for their ink too. The artist at this studio is also very diverse and specializes in any kind of design too. They are experts in traditional, western, and fine lines. According to the owner, "Hello! We are Crucible Tattoo Co., Melbourne's first queer-owned and run tattoo studio. We have been open since November 2015 at 309 Racecourse Road in Kensington, in Narrm / Melbourne."
All they aim is for creating a safe space for the people so that they can fully comprehend and enjoy the process of art with their customers. The owner who is also queer, tells in an interview,
We proudly acknowledge the Traditional Owners of the land on which this shop is located and pay respects to Elders, past, present, and emerging. We hope to create a safe space where everyone can feel comfortable and welcome regardless of their gender, sexuality, race, disability or any other factor that might see them made to feel uncomfortable or unsafe in some conventional tattoo studios. This allows us to collaborate with clients to produce tattoos that we can both feel excited about.
They have made this studio friendly for everyone, so no matter who you are, with any kind of disability or race, religion, sex, they have solutions or everything. They approach their problem in a very subtle way. In their words,
Our studio offers private and semi-private tattoo rooms as well as being wheelchair and walker accessible. Our friendly artists include queer, trans, and POC folk who are available to work on custom designs for you. We also do walk-ins!
They are also super initiative and believe that it is the only way to go through a better design. Without good communication, one can not really be a great artist. They encourage their clients to be more open to the artist si that they can better comprehend their designs by looking inside their beings. They add,
As artists, we are more than happy to discuss individual ideas one on one with clients and we also aim to be culturally sensitive around the imagery we use. Our studio strives to be body-positive, LGBTQI-friendly, and SW-friendly and our tattoo process can be made vegan at client request.
The charge of the studio for the minimum is $150. Artists here charge between $150-$200 per hour. Usually, they will charge the area of a piece for anything below 4-5 hours and continue with the per hour rate when it's beyond the 4-5 hour point. They will strive happily to always work within the given budget so one can feel comfortable enough to discuss it during the initial meeting.
The artists at Crucible Tattoo are really friendly would love to take any queries directly. Do not hesitate to give them a call before you land up in the studio.
Shop Name: Crucible Tattoo
Address: Crucible Tattoo, 309 Racecourse Rd, Kensington VIC 3031, Australia
Contact: 

+61 3 9376 1585

Email: [email protected]
Facebook: Crucible Tattoo
Instagram: @_disinhibition, @zerotattoos, @plasticmessiah, @crucibletattooco, @brodycalypso,@babavesterkatattoos, @heygemmaflack, @deadbirdflying_ok, @sophieemett, @mil_rose_tattoo, @jen_vonklitzing, @serahelentattoo
Yelp: Crucible Tattoo
Tumblr: Crucible Tattoo
Twitter: @crucibletattoo
Website: crucibletattooco.com.au
Timings: Mon-Sat 11 am – 6 pm
Location on Google Maps:
15. Cholo, Rhys, Kate- Fine Line Tattoo
The artist at Fine Line Tattoo has really taken the whole Melbourne tattoo industry by storm since they arrived here. The name of the studio gives a hint at what kind of design are they really into. They are known for their perfection and detailing. During your stay with them, they will make sure that you are at the best of comfort and make you feel at home.
Cholo has his expertise in fine line blackwork tattoos with attentiveness to particularity, subtlety, and accuracy. He found his passion for a tattoo through Grafitti letters when he was in high school and his early works were actually much influenced by this. However, he worked with clients who requested fine line cursive lettering and that's how he learned it too and then excelled at it.
Just like that, he found his style. As soon as he found where his skills and abilities lie, he spent most of his time gaining control over it and eventually mastering it. In his words,
"I got more confident with it and started putting my own flair into these pieces," Cholo says. "That's when I really started picking up a lot of work designing and doing smaller and purely fine line work. I think in a lot of ways my clientele helped me realise my style, they also help me refine it through their own creativity. This was where my talent was and so I spent most of my time making sure this skill was as close to perfect as I could get it."
Rhys is another tattoo artist at Fine Line Tattoo and migrated from a little coastal town to the big city of Melbourne to commence his tattoo profession. He has ever since been tattooing and has tried to be as versatile as possible in the process. He takes pride in being able to bring any kind of idea to life. So no matter what design to style of tattoo you want, he will be able to do it. He is really passionate about tattoos, and one can always find himself doing something related to art even when he is not in the studio. He has also done digital art and painting course.
Kalula is also known as Kate, is another hand poke artist at Fine Line Tattoo and started her creative career freelancing in graphic design and illustration. She likes to work with mainly portraiture and mural works. "I like watching my style grow, capturing new mediums and inspirations, creating something dream state and make-belief," she says.
Kalula always has a fascination with body modification, especially tattoos, and this has transitioned from a graphic designer to a  tattoo artist. In her words,
"Creating something unique for each client is very important to me, working with each individual to reach their vision is challenging but a rewarding part of what I do. I love getting to meet new people, people I wouldn't normally get the chance to have a one on one conversation with. I love hearing their stories and making connections with all walks of life.
Since I can remember all things flora and fauna have been my favourite subject matter, sea creatures are very much at the top of the list."
Kalula really looked forward to being the best she possibly can and render some great designs on the table. She also wants to make people see just how special this ancient form of art is.
The prices of tattoos depend from artists to artists and so Cholo has a minimum of $250. All other artists will have a least of $150-$200 nevertheless the ultimate cost will depend on the project piece, size, location, detail, and artist. If you want to know much more accuracy with the price you can actually send a mail for it asking about the price details by giving the exact measurements of your tattoo designs and styles. In the words of the owner, "We'd love for you to include as much information as possible so that we can provide you with the next available appointment suited and price range."
They also ask to mention a few of the designs or ideas, some reference pictures, size, placement ideas, preferred tattooing dates, and the name of the artists so that they can be more comfortable ins suggesting you.
Shop Name: Fine Line Tattoo
Address: Fine Line Tattoo, 498 Bridge Rd, Richmond VIC 3121, Australia
Contact: 

+61 498 019 041

Email: finelinetatto[email protected], [email protected], [email protected]
Facebook: Fine Line Tattoo
Instagram: @kalula_tattoo, @rhyspiecestattoos, @fine.line.tattoos.melbourne, @fine.line.tattoos, @danielelugli, @eagletattooer, @alienosaurus
Youtube: Fine Line Tattoo
Website: finelinetattoos.com.au
Timings: Mon-Sun 11 am – 6 pm
Location on Google Maps: