If you are looking to get yourself inked on someplace that is daring enough for your taste, then a face tattoo and especially a tattoo under the eye would be a great place to begin. In this article, we have especially jotted down some of the most amazing meanings of the under-eye tattoo designs which will help you explore the various options that you have with you.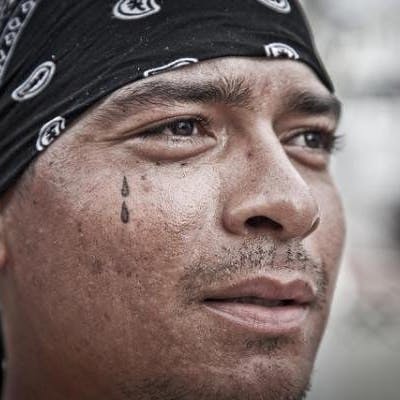 When we think of having an under-the-eye tattoo, we can see one infamous symbol coming to mind which is the most popular, that is, the teardrop symbol. This symbol is best to describe the early commencement of face tattoo and especially the under the eye tattoo. It is also popularly known to be associated with fringe tattoos and prison life. It was used so that one can differentiate between the gang affiliates, violent crimes, and even pay homage to the ones they have lost.
Crosses have been a huge part of the tattoo ritual which has various meanings behind it. The meaning of the cross depends on the time period as it has varied all over the world and the parts of the world where they are from. Historically, the cross symbol has been used by Middle Eastern Coptic Christians to define and symbolize defiance and reverence to the god, especially in the Muslim and Christian society.