Amanda Lourenço Nunes is a Brazilian Mixed Martial Artist who competes in the Ultimate Fighting Championship (UFC), and where she has gained the position as the reigning champion of the Women's Bantamweight and Featherweight divisions. She is the first woman in UFC history to become a two-division champion and the first woman in UFC history to hold two titles simultaneously. Amanda has quite a few known inks on her body ranging from her arms to her back and legs. Let us take a close look at all of them and bring out their meanings.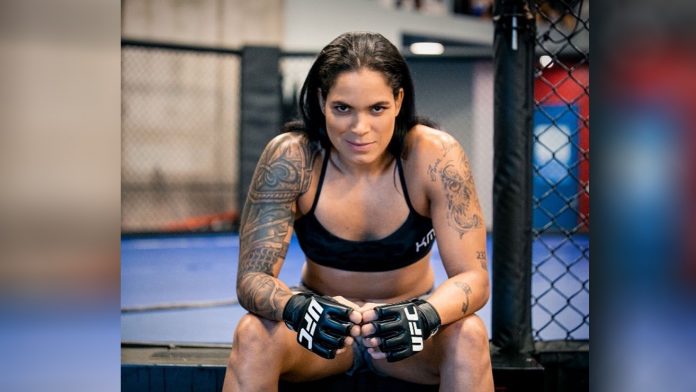 1. 'AMANDA NUNES THE LIONESS' Tattoo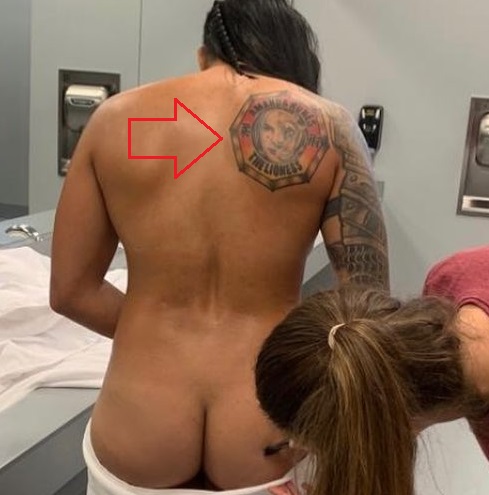 Tattoo: The upper back of Amanda Nunes's back body has a tattoo of a badge on the right which shows a portrait whose half a face is of her own whereas the other half is of the Lioness, above which the letters read as her name, 'AMANDA NUNES' and below the picture it reads, 'THE LIONESS', followed by two Chinese symbols inked on left and right of it inked on it.
Meaning: This ink is the clear symbolism of the fact which Amanda already claims i.e she considers herself the lioness who is brave and also believes that there is no other player like her.
2. 'Owl' Tattoo
Tattoo: The upper side of Amanda Nunes's left arm consists of a tattoo of an owl. The ink was done by a Florida based tattoo artist Juliano R. Torres. She got it done from Iron Glory Tattoo Studio on February 17, 2017.
Meaning: Owls are considered to be the protector of the dead and live within the darkness and are also considered to be a symbol of the feminine and fertility.
3. 'Niece Name's' Tattoo
Tattoo: The upper side of Amanda's left arm has a tattoo of her niece's name's inked and it is read as Anna Lara.
4. Key On Her Forearm
Tattoo: On February 14, 2017, Amanda Nunes got a tattoo of a key on her left forearm as a couple of tattoos such that her girlfriend(Nina Ansaroff)  got the lock inked.
Meaning: She got it done as a tribute to her love and romance with her girlfriend on the occasion of Valentine's Day.
5. 'UFC 200' Tattoo
Tattoo: On October 17, 2018, Amanda got a tattoo of number 200 which is followed by Ultimate Fighting Championship and after some time she also got a no 232 above it on her left forearm itself.
Meaning: The numbers following UFC serve a very simple meaning. Each one such as UFC200 AND UFC232 is just the number of pay-per-view. So that would mean UFC200  and UFC232 are the 200 and 232 pay per view of the UFC for her.
6. Armor Shield On Her Right Upper Arm
Tattoo: The right upper sleeve of Amanda Nunes is covered up with an armor shield tattoo which is the cover-up to her previous ink of the ninja ribbon that used to be inked in black and grey color. This armor shield covers the whole of her right arm and appears like a real armor shield just like the one which fighting warriors wear on their sleeves in fights.
Meaning: This tattoo is the complete proof of her belief about herself that she is a warrior and the strongest fighter of all.
7. 'Mario Bros' Tattoo
Tattoo: The back of Amanda Nunes's left leg's calf muscle grips a tattoo of a popular cartoon character, Super Mario. He is seen carrying a camera in his hand.