From her angelic voice to her gorgeous hair and beauty, Ariana Grande is one of the most famous and talented singers of the recent times. With many hits in the music industry, the star is quite young and is immensely talented. Apart from being a good girl image of the star, she is also known for her tattoos which show her love for the ink and her music and beliefs.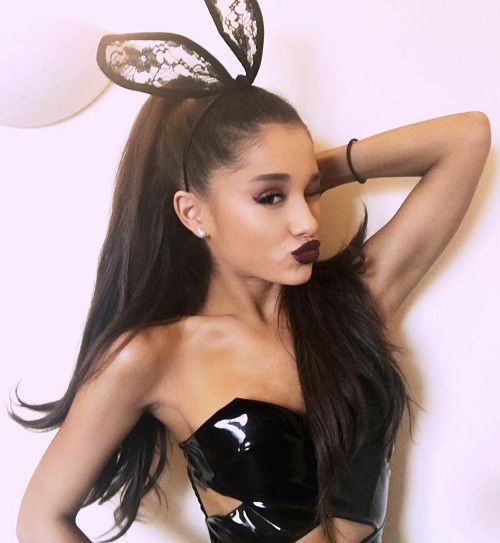 Let's check out some awesome ink of star which shows another part of Ariana.
1. Toe Heart Tattoo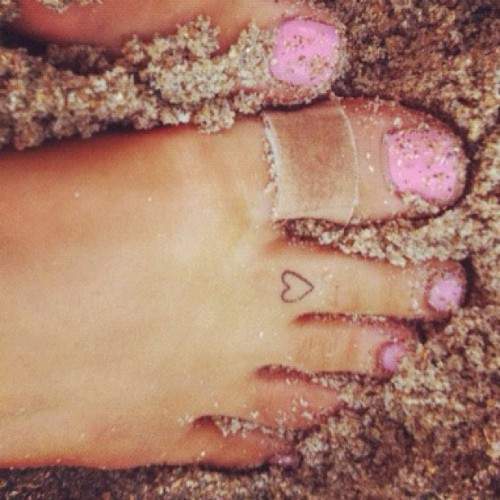 The very first tattoo Ariana got was in the year 2012 while she was recording her debut album, 'Yours Truly.' She got a heart-shaped tattoo on her toe as a reminder for a great time in her life. Some said that this tattoo was inspired by "Tattooed Heart" song in her album.
2. Mille Tendresse Tattoo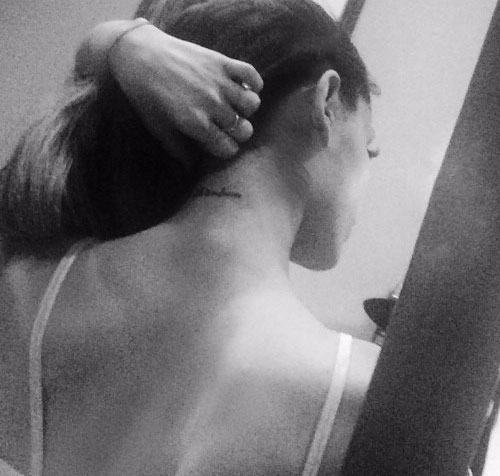 Ariana got a French Tattoo from the tattoo artist, "Romeo Lacoste" which reads "Mille Tendresse" which means "A Thousand Tendernesses." She got this writing done on the back of her neck on the same day when her brother Frankie Grande got a tattoo as well. This particular saying is also used in a famous movie "Breakfast at Tiffany's" which is apparently Ariana's favorite.
3. Bellissima Tattoo
Ariana also got a tattoo of "Bellissima" on her side in small letter. It was her nickname that her grandfather called her. In a way, this tattoo is dedicated to her grandfather, Frank Grande. She got this tattoo during a house party where many of her friends got their first tattoo, and the singer called it a "bonding experience."
4. Crescent Moon Tattoo
Ariana got an outlined Crescent Moon Tattoo below her left ear on her neck. One of her good friends and a dancer, Brian Nicholoson also got the same matching tattoo. She got this tattoo in dedication of her favorite song "Moonlight" which is very close to her heart.
5. Honeymoon Tattoo 
Ariana got the words "Honeymoon" tattooed on the side of her right middle finger. The tattoo is in beautiful cursive writing. She got this tattoo during her "The Honeymoon Tour" and is in reference to her favorite song written and recorded "Honeymoon Avenue."
6. Tattoo in Hebrew Script
Ariana got a rather interesting tattoo along with the "Honeymoon" tattoo. This tattoo is also on her right-hand ring finger and has a phrase in Hebrew. It reads "dalet lamed aleph" which is the tenth name in the 72 names of God. This tattoo signifies Ariana's faith which is Kabbalah and the name "protect from the evil eye and bad dreams, and helps in rebirthing process."
7. 2nd Heart Tattoo 
Ariana got a second heart outline tattoo in 2015 on her right ring finger. She flaunted her tattoo on her Honeymoon Tour.
8. "Hi" Tattoo
Ariana got a very small and hardly visible tattoo with letters "Hi" on her left foot toe. She got this tattoo along with Ricky Alvarez and flaunted it in her Snapchat story on June 13th, 2015. They both joked that they themselves couldn't see the tattoo.
9. Babydoll Tattoo 
Ariana got a tattoo on the inside of her finger which says "BABYDOLL" all in capital letters. She got this tattoo as this is her nickname which is used by her Nonna.
10. Female Gender Tattoo
In a rather amusing list of tattoos, Ariana also got a Female gender symbol/Venus tattoo on her left middle finger. It is small black outline tattoo which is one of her most recent inks.
11. Alphabet "A" Tattoo 
Ariana got the letter "A" tattooed on her thumb recently. She got this tattoo along with female gender/Venus symbol tattoo. She said that this tattoo is for her longest best friend, Alexa Luria and got the initial "A" for that friend.