While most of the famous Kardashians have kept away from tattoos and getting inked, Kendall Jenner seemed like a rebellious one in the family. Even though she got tiny tattoos which are mainly in white ink but it still counts.
While previously Kendall was known for the two tiny tattoos, recently a new tattoos have been revealed by model, Kendall Jenner.
1. Heart Tattoo
Kendall got a tiny heart tattoo hidden on her middle finger in white ink. There is one full heart and one other broken heart which she got along with her BFF Hailey Baldwin. On the right hand, it's a whole heart which represents an angel for her, and on the left is a broken heart which signifies the devil's side.
2. Dot Tattoo 
Kendall previously got a white ink dot tattoo on her middle finger which was soon converted into a broken heart tattoo.
3. Lip Tattoo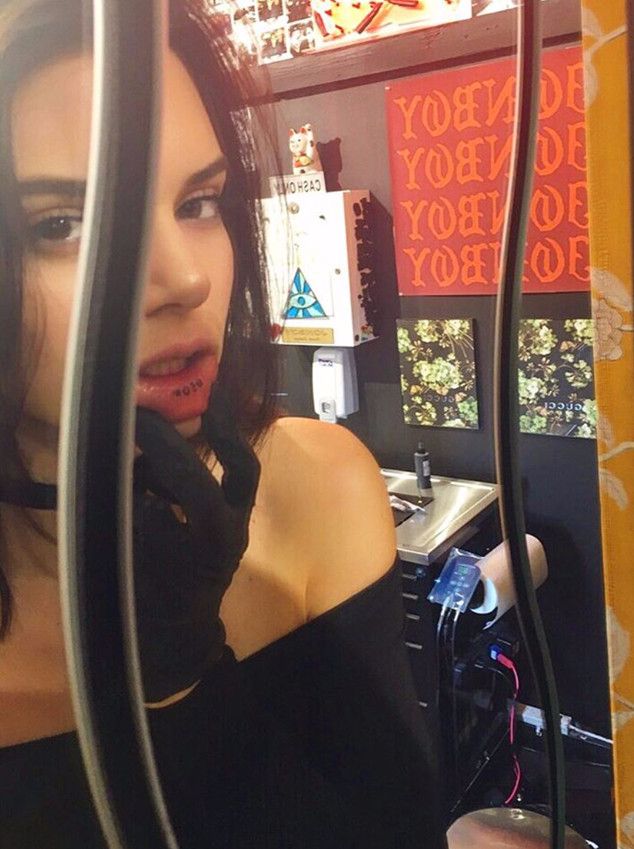 Kendall recently got the inside of her lip tattooed by Jon Boy in New York. She got the word "Meow" inked inside her bottom lip. Even though the lip tattoo does not stay away for long, Kendall seems quite thrilled about getting it.
4. Cowboy Boot Tattoo 
Jenner paid a visit to tattoo artist Kate McDuffie on August 3rd to have a miniature cowboy boot tattooed onto the inside of her left ankle. The design is seemingly smaller than a dime and was inked in black.