"No Flockin" and "Roll in peace" Rapper, Kodak Black, or Bill K. Kapri is a young and controversial American singer and songwriter. His birth name was Dieuson Octave; however, he changed his name while in prison. He is known for flaunting his wealth and has released his latest album while in jail. He had 24 permanent gold teeth, which were later encrusted into diamonds. He also got various inks tattooed all over his body, like every other rapper from the industry. So, let us have a look at the meanings of his tats.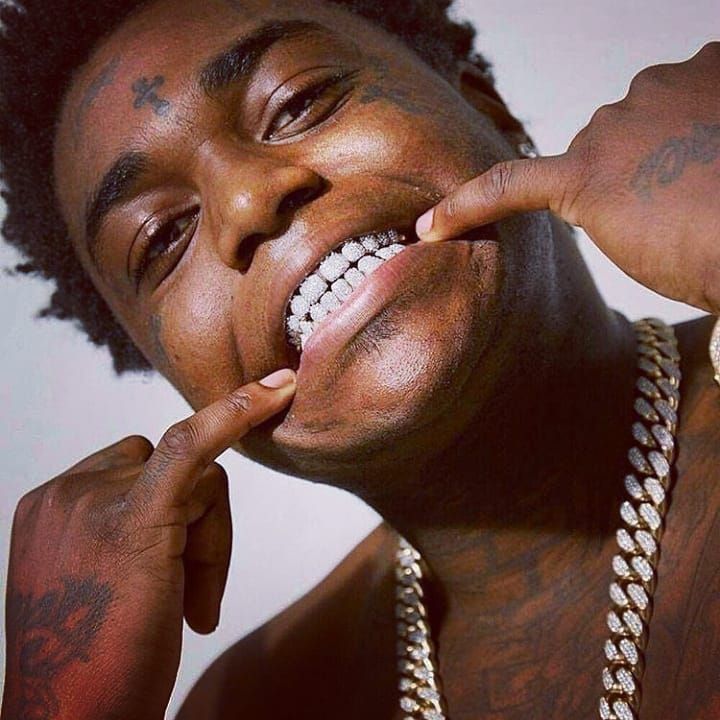 1. "Three Celtic Crosses" on his Face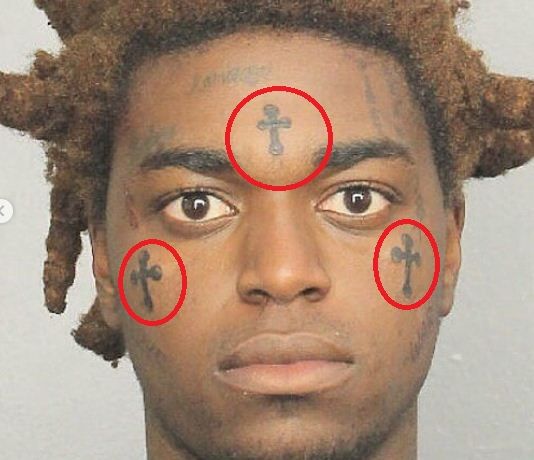 2. "187" beside his Left Eye
Tattoo: "187"
Meaning: Kodak got the numerals '187' inked beside his left eye. He has used this number in many of his songs, like "Versatile" and "Just a Rap."
Be damnes, I be dan is she think, She gon' get a bag I be damn if you get me, And I dont get you back, 187 you screw me and you get nabbed I write this in the cell, free my niggas who ain't tell"
3. "LOVE and WAR" on his both Cheeks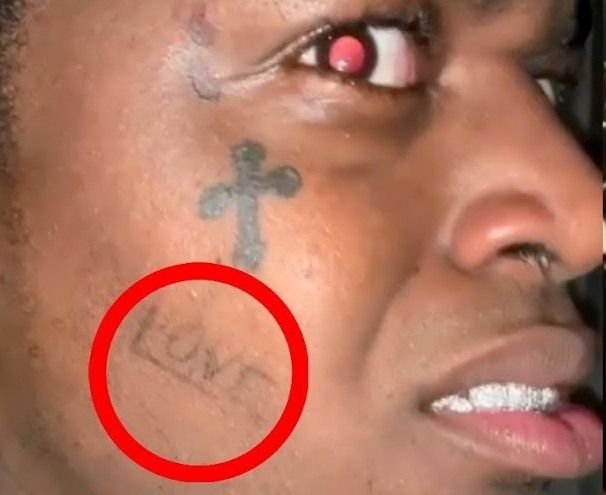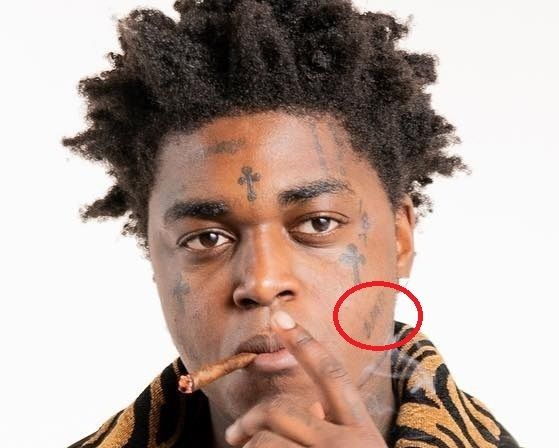 4. "Super" above his Right Eyebrow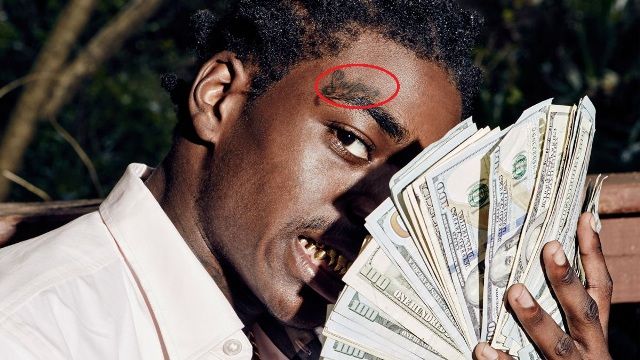 5. "Knife" on the Right Side of his Neck
6. "PROJECT BABY" on his Both Forearms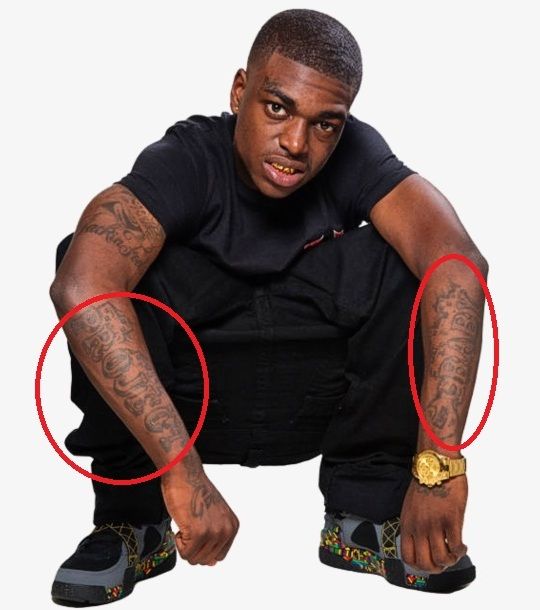 Tattoo: "PROJECT BABY"
Meaning: Kodak got the words 'Project,' and 'Baby' inked on his right and left forearms respectively. Project Baby, was his first mixtape released in December 2013.
7. "Golden Acres" on his Both Hands
Tattoo: "Golden Acres"
Meaning: Kodak got the words 'Golden' and 'Acres' tattooed on his Right and left hands respectively. He was raised by his mother in Golden Acres, Section 8 of the housing complex, in Pompano Beach, which was earlier known for "haven for crack cocaine, crime, and squalor." As a result of that environment, Kodak got into serious trouble, landing himself in juvenile crimes.
8. "Bleed Concrete" on the Right Side of his Chest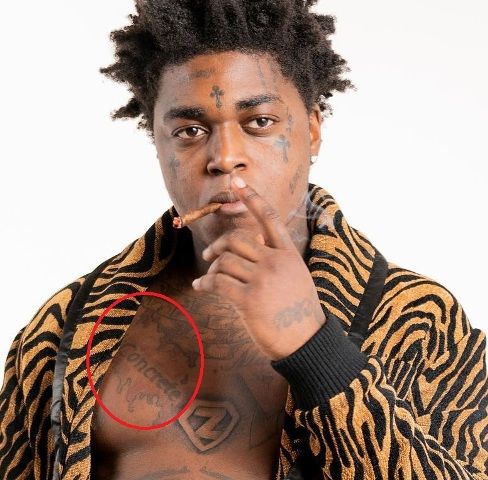 Tattoo: "Bleed Concrete"
Meaning: Kodak got "Bleed Concrete" inked on the right side of his chest. This phrase is from his song 'No Flokin' released in 2014, which reached 95 on US Billboard Hot 100 in 2017.
On my Ps and Qs, On them jiggas, call me jiggaboo, bleed Concrete, bet you niggas you won't come across the street, pardon me i don't talk to you, so you don't talk to me"
9. "Z" on his Chest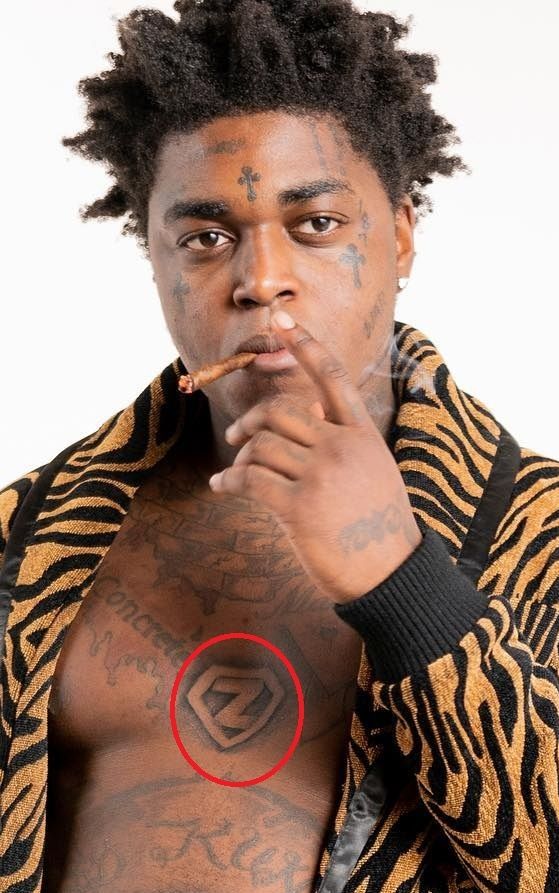 10. Unidentified Words on his Forehead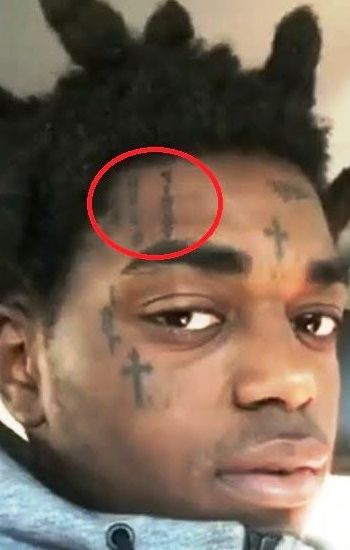 11. Undefined Tattoo on the Left Side of his Forehead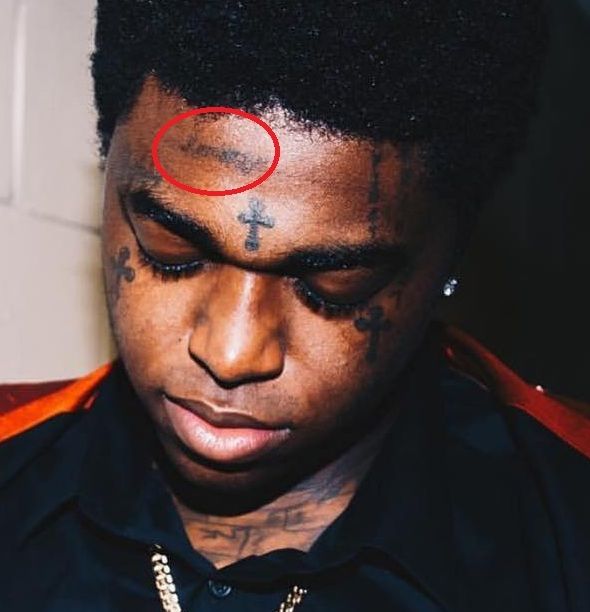 12. "Brick-Wall Like Design With Some Words"

on his Neck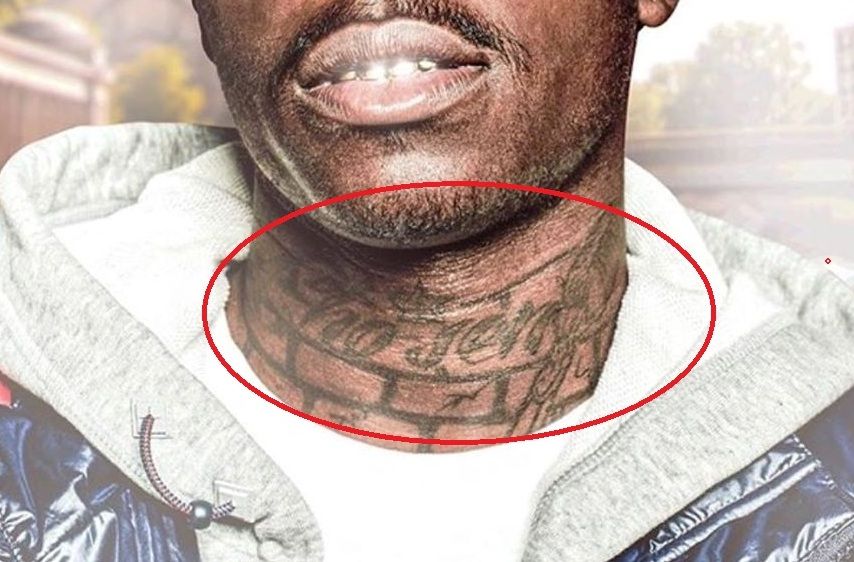 13.  "Teardrop Like Design" beside his Right Eye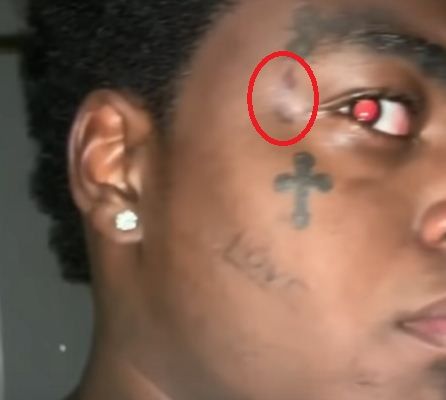 14. Undefined Tattoo on the Knuckles of his Both Hands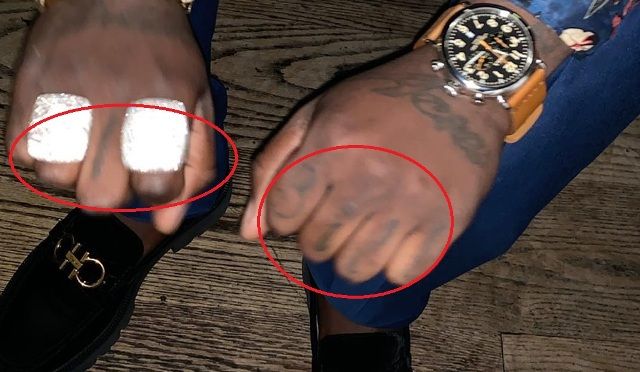 15. "Knife" on his Left Shoulder
16. "Sniper Gang Logo" on his Abdomen
Tattoo: "Logo of Sniper Gang"
Meaning: Kodak Black got the logo of the Sniper Gang, tattooed on his abdomen. Sniper Gang is his Clothing Label, which mainly ranges in streetwear.
17. "Unrecognized Design" on his Left Upper Arm

18. "Jackin Fods" on his Right Upper Arm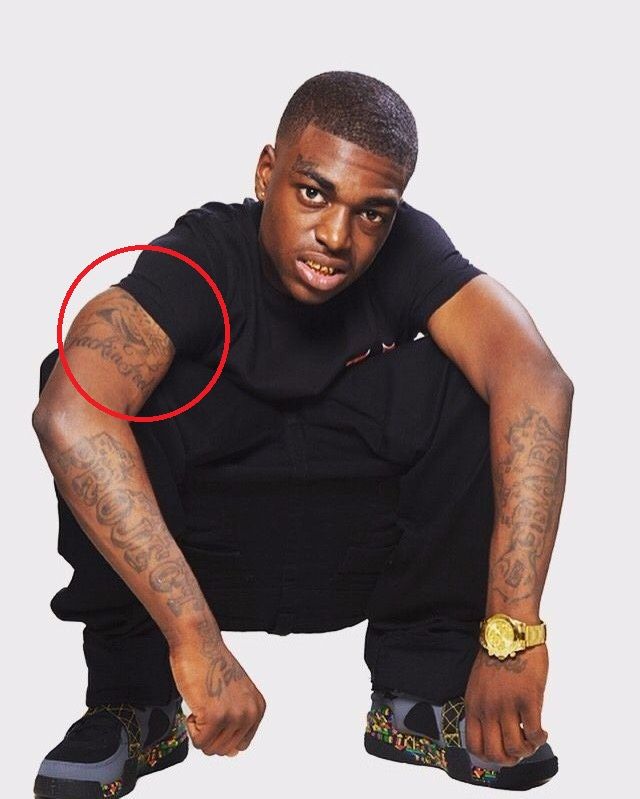 19. "Two Sniper Guns" on his Abdomen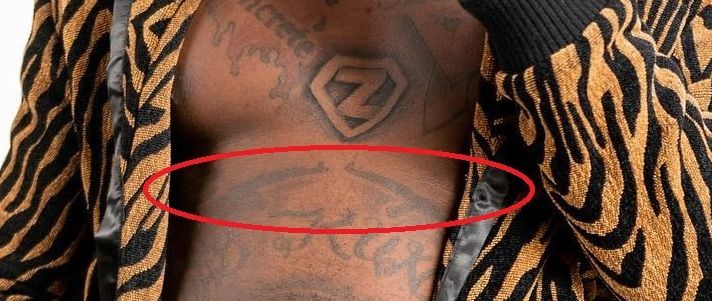 20. "VULTURE" on his Right Forearm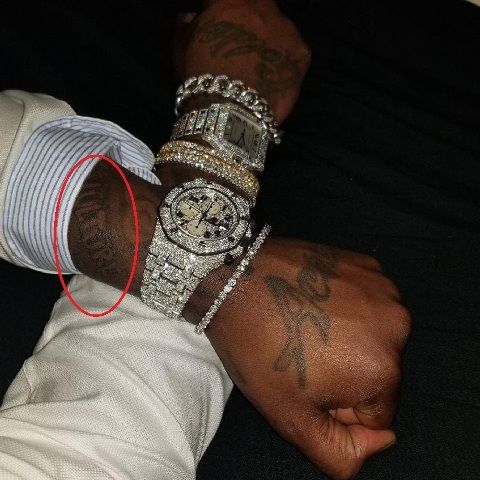 21. "Microphone" on the Left Side of his Neck
22. "Face " on his Right Upper Arm
23. Tattoo on his forehead
Meaning: After the release from the United States Penitentiary Thomson in 2021, Kodak made his first public appearance on February 4, 2021, with a new tattoo on the center of his forehead, covering his precious 'Celtic cross' tattoo.