Body piercing has existed in the world for as long as body tattoos. Body modification has been there in the world for thousands of years but has been trending for only about a decade or two. People accessories themselves with amazing kinds of jewels, studs, charms, etc! Many people chose to express their style and personality with piercings and tattoos, many celebrities would do the same. Many also turn to piercings and tattoos to enhance their styles and personal looks.
There are so many celebrities who are into piercing these days that it is so hard to maintain a record. These celebrities have pierced themselves from ears to face to body and even some unspeakable private areas that they might or might not want to show. So hereès is a list of all the celebs who have got themselves a surface piercing or maybe two.
But before we hop onto the celebs, there are two main types of earrings, the surface earring, and dermal earrings. Here's the difference:
Surface Piercings
Surface collar bone piercing is different because they have an entry and an exit point which is made by removing a small piece of the flesh using a needle. A surface bar is pushed inside the created space and it comes out from the other end. Each end of the bar has some kind of jewel that remains exposed, the bar, on the other hand, remains inside the skin.
Surface piercings are more prone to migration and rejection because they are super close to the surface of the skin. But the good news for the people who get their surface piercing done on their neck has lesser chances of getting their piercings rejected. No matter where you get your piercing done, looking out for a skilled piercer and following good aftercare will definitely help you avoid any kind of problems that are related to a piercing gone bad.
Dermal Piercings
Dermal piercing is the kind of pricing that goes deep within the layers of the skin by piercing the dermis. It is not like Surface piercing which has an open and exit point and has only one single point for fixing in the jewel. The jewel sits on top of the skin while the piercer puts in the anchor in the removed part of the skin,
Usually, dermal piercing is done using a dermal punch and people wear a diver with it which has a sharp edge and a very decorative top that could be any material available. Other methods of punching in the skin can be done by using needles and a small scalpel. The anchor is then inserted inside the space which runs parallel to the skin. The decorative top of the jewel gets attached to the anchor.
The anchors are better chosen by people because the jewels get changed in this kind of piercings. Thus you can change whatever the jewel according to the occasion. Many people get multiple piercings in a row and mix the designs. On the other hand, if you decide to go with the dermal punch and diver, keep in mind that you'll require to exclude the jewelry completely if you fancy switching things up.
List of 18 Celebrities with Surface Piercing
1. Perrie Edwards Surface Piercing
Perrie Edwards is definitely proud of her surface piercings! One thing is for sure, getting a surface piercing on the nape of the neck is not for cowards.
2. Justin Bieber Surface Piercing
Just Bieber has many piercings and he often takes dup to his social media to show off his tattoos and piercings. It is a surface piercing that he got. It is a new look for him but considering how fast he modifies his body, it is nothing new. The jewels keep adding on!
3. Bella Thorne Surface Piercing
Bella Thorne decided to amp it up a bit by pouring her nipples which were visible in her see-through net dress!
4. Kristin Maldonado Helix Piercing/ Surface Piercing
Kristin Maldonado has her helix pierced in the method of surface piercing which involves a barbell that looks super awesome.
5.  Keke Palmer Surface Piercing
All the fans who follow Palmer on social media understand that the actress likes to do her own thing. Well, in a recent post, that she posted on Instagram, she posted a picture of her eyebrows and nose piercing done in surface piercing style. Previously, she has also posted a picture of her in a nipple-exposing outfit on Instagram (nudity policy be doomed), which unveils a typically concealed punch.
6. Danielle Bregoli Surface Piercing
Danielle Bregoli dons two tragus studs, one cartilage jeweled stud, and an ear lobe earring which are all surface piercings.
Danielle Bregoli got herself a stretched lobe piercing and a circular tragus piercing especially to act in her music video BHAD BHABIE – "I Got It".
Danielle Bregoli has her tongue perforated with a horizontally curved barbell in a surface piercing style.
Danielle Bregoli was seen sporting an industrial piercing in her right ear at the Billboard Music Awards.
7. Blac Chyna Surface Piercing
Rob Kardashian's fiancée loves to flaunt her nipple rings in a see-through black dress while she was on a vacation in Miami with Amber Rose in January 2015.
8. Amber Rose Surface Piercing
The creator of MuvaMoji put her punches on the layout while donning a tight peach-colored dress in March 2011. Not even Rose's enormous Moschino cell phone cover, initiated to look like the household cleanser, can deflect the onlookers from her two breast piercings, which definitely steals the show behind a skin-tight dress.
9. Rihanna Surface Piercing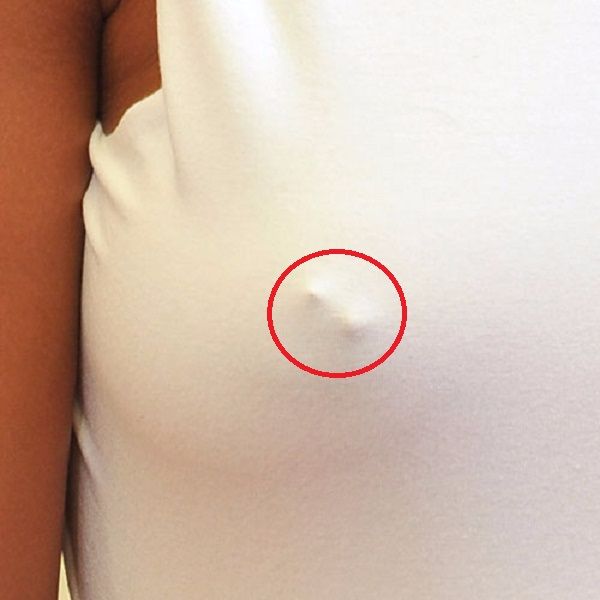 Rihanna is not really afraid to put her nipple piercing on display in a white vest at a Clippers game.
10. 
Urraka Braun has her septum, nose, medusa, and bridge pierced as well as her earlobe gauged, her tragus and helix punched in a surface piercing style.
11. In Horror Land Surface Piercing
In Horror Land has got her septum, snake bites, angel bites, nose, cheeks, and labret punched which are some of the many piercings done in surface piercings style.
12. My Name is Anna Surface Piercing
My Name is Anna has her chest pierced in the surface piercing style which looks super cool.
13. Noah Cyrus Surface Piercing
As far as her tattoo craze goes, Noah seems to be following her sisters, Miley's footsteps. But when it comes to piercings, she has her own thing going on. She got her nipples pierced most recently which gave her fans a total shock. She paid a visit to the tattoo artist JonBoy and got a contact for Robbie Milian at Moxy Hotel who is an enlisted piercer. She asked him to Peirce both her nipples. She broke this to her fans via Instagram and alongside Milian, saying, "A normal Monday night in new york," she wrote. "Tattoos and boobie piercings (didn't wanna say tittys n set anyone off )."
14. Paris Jackson Surface Piercing
Something that the Standing Rock activist and star treasures: peace, tattoos, and double nipple surface piercings which were seen
15. Ashley Tisdale Surface Piercing
Ashley Tisdale wore a beautiful set of industrial piercing in her right ear at HBO's 70th Annual Primetime Emmy Awards Post Award Reception at The Pacific Design Center, 8687 Melrose Ave in Los Angeles, CA USA in September 17, 2018. She is known for often changing her styles with that jewel.
16. Christina Scabbia Surface Piercing
Cristina Scabbia dons a tiny stud ear lobe punch and a spike jewel in her left cartilage which looks really daring.
17. Becky G Surface Piercing
Becky G is known for her two sets of piercings in her cartilage and two more in her upper lobe.
18. Lucy Hale Surface Piercing
Lucy Hale has a beautiful surface piercing done on her ears which looks super awesome! She has many other parts of her ear pierced too!