Cody Garrett Runnels Rhodes is an American professional wrestler, manager, businessman, promoter, and actor. He is also the executive vice president of AEW. He became the wrestling champion of Georgia twice before following into his father, WWE Hall of Famer, Dusty Rhodes into the WWE. He is a 2-time Intercontinental Champion and a 6 time champion of Tag Team Championships. Cody has some special tattoos on his body. Let us look at what they are and the meanings behind them.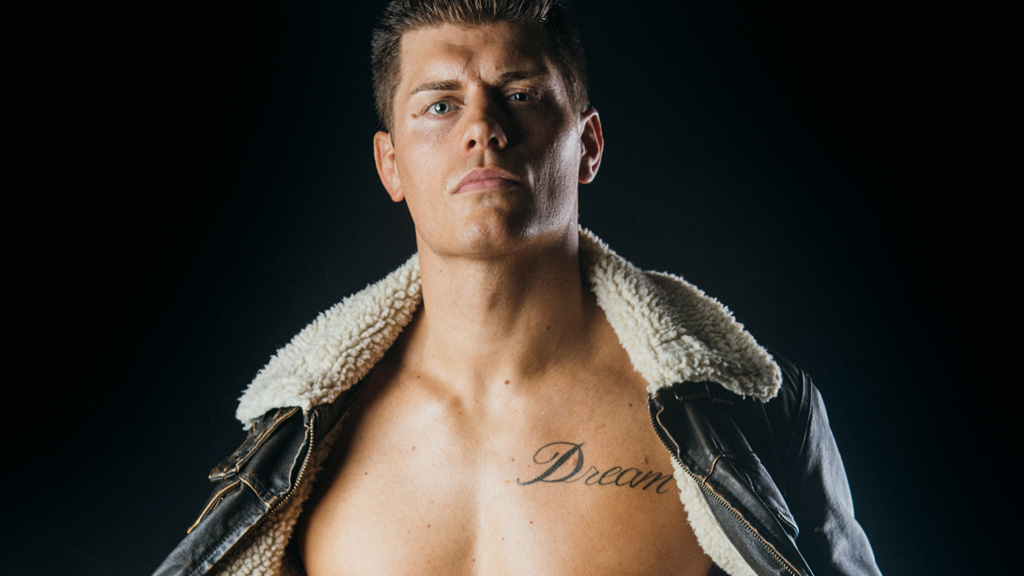 1. 'Dream' Tattoo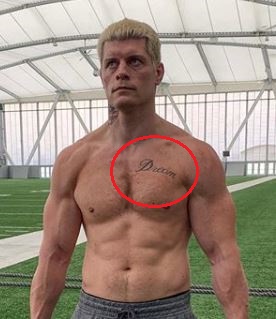 Tattoo: The left side of Cody's chest contains the word, "Dream" tattooed on it.
Meaning: Cody got this tattoo as a tribute to his father's dream of becoming a champion wrestler after his father passed away.
2. 'Geometric' Tattoo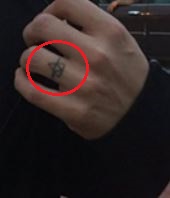 Tattoo: Cody's left middle finger contains a tattoo of a geometrical shape on it consisting of an inverted triangle inside another one with a line separating them.
Meaning: The tattoo is symbolic of Cody's family and represents the union of man and woman to produce a third person, a child, represented by the horizontal line that passes between the two triangles.
3. 'Skull' Tattoo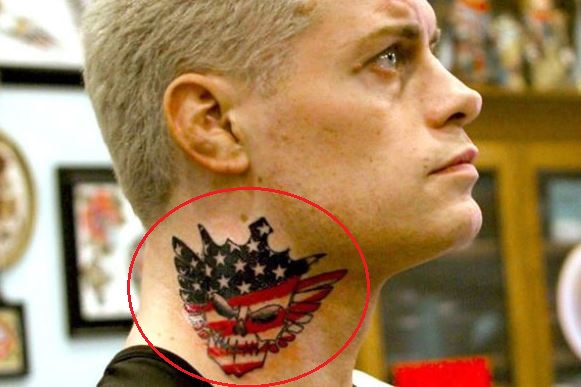 Tattoo: The right side of Cody's neck contains a tattoo of a skull, with a crown on its head and wings behind its back. The whole tattoo is painted across the same design as that of the flag of the United States of America.
Meaning: The Wrestler got this tattoo as a symbol of his personality and his American culture and roots. The tattoo was the center of controversy for some time before he explained, "It was very simple. I wear a lot of brands…I wanted to make sure mine was one of them."