Drew Barrymore and her tattoos frequently make headlines, earlier when the famous actor used to add tats to her collection of body art and now for getting them lasered off. The actress has had several small and subtle tattoos and all of them hold special significance for her. Here's what we know of Drew Barrymore's tattoos and their meanings.
1. Flowers tattoo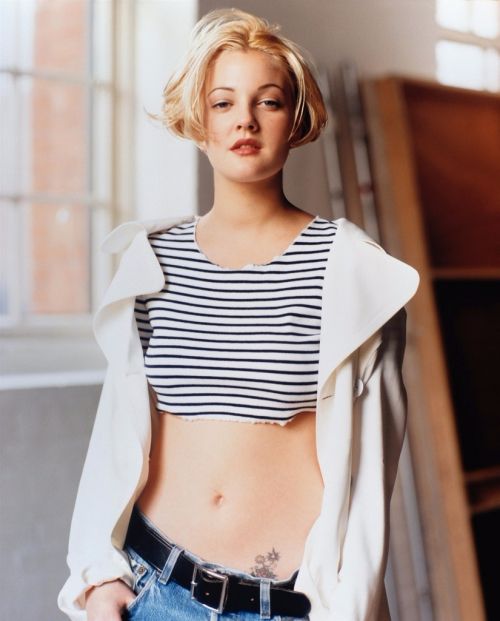 Drew Barrymore's very first tattoo is also one of her least favourites as she wanted daisies but the tattoo artist inked an assortment of flowers on the left side of her stomach.
2. Cross on right ankle 
Cross on Drew's right ankle is probably her biggest tat. Though not much is known about this tattoo, Drew says it was a sign when she read the script of Poison Ivy (1992) and interestingly, the character had a similar tat. The tat features a big cross wrapped in flowery vines.
3. Crescent moon on right toe 
There is a small crescent moon on Drew Barrymore's big toe. Rumour was that it was a friendship tat.
4. Cherubs on back right hip 
There are 3 cherubs holding a cross bearing Drew's mother's name, Jaid on her lower back. The tat features a simple cross surrounded by angels. The tattoo is a tribute to her mother.
5. Cherub on middle lower back
Another tattoo on Drew's lower back, which is typically a tramp stamp location. It features a cherub holding a banner that says, James. James Walter is the name of Drew's ex.
6. Butterfly on stomach
One of the most well-known Drew's tats is that of a butterfly that sits near her belly button. The tat has always had a strong symbolic meaning to Drew.
7. Bird on right forearm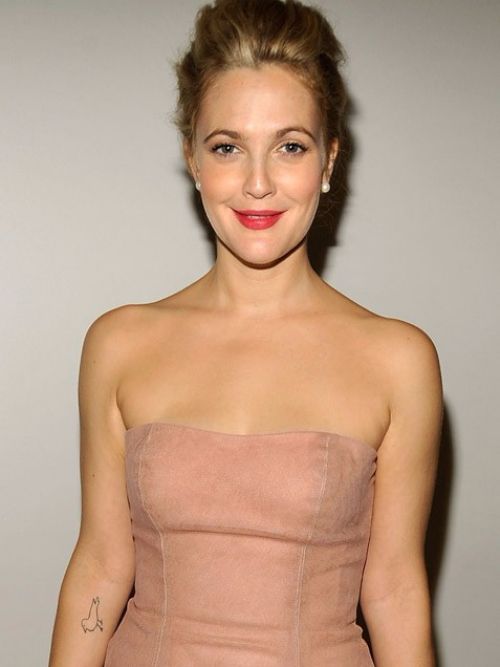 There is small bird tat inked on Drew's right forearm just below her navel. Not much is known about this tat. It was the first time she'd gotten a new tat in 15 years and when she was going through a phase of birds love.
8. "Breathe" on left forearm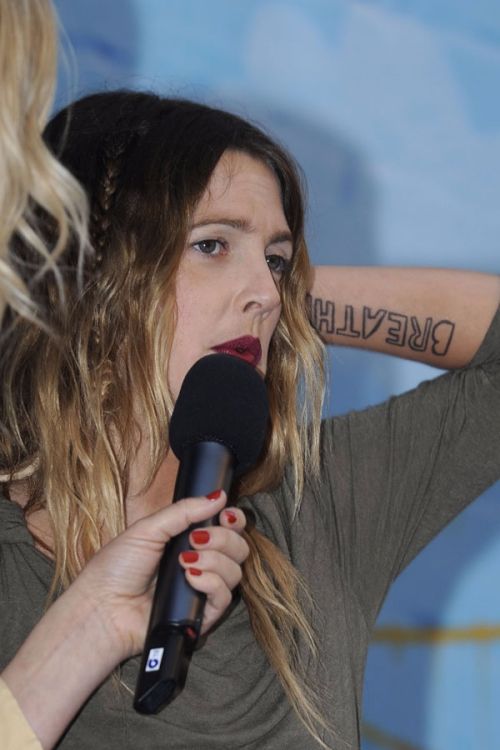 The word "BREATHE" is inked in a stencil like font on Drew's left forearm. The tattoo is a reminder to herself to embrace calmness and be level-headed.
9. 2 Daughters
Drew Barrymore is sporting some new ink, which pays tribute to her littlest loves and that is the names of her daughters Olive and Frankie.