Kevin Kesar, known popularly by his stage name, Karrion Kross is an American professional wrestler who competes in the WWE under NXT brand. He was formerly known as Killer Kross and Kevin Kross. Kross has some pretty amazing inks on his body. Let us take a look at them and the meanings behind them.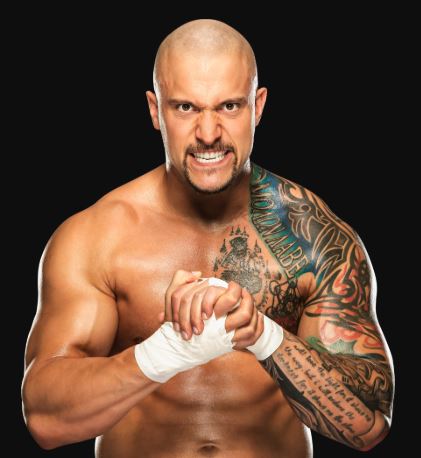 1. 'Sak Yant' Tattoo
Tattoo: The left pec of the wrestler contains a Sak Yant tattoo on it.
Meaning: Kross got this tattoo when he was in Thailand by the traditional metal tube, sharpened to a point. The tattoo was done by a monk.
2.  'Geometrical' Tattoo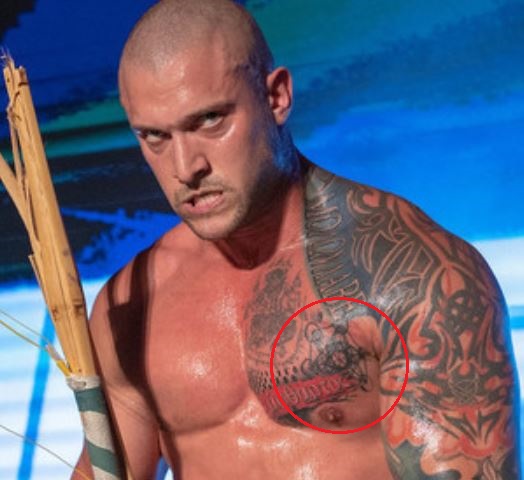 Tattoo: There is a geometrical tattoo on his left pec too that is inspired by one of the Sak Yant designs.
3. 'Tribal' Tattoo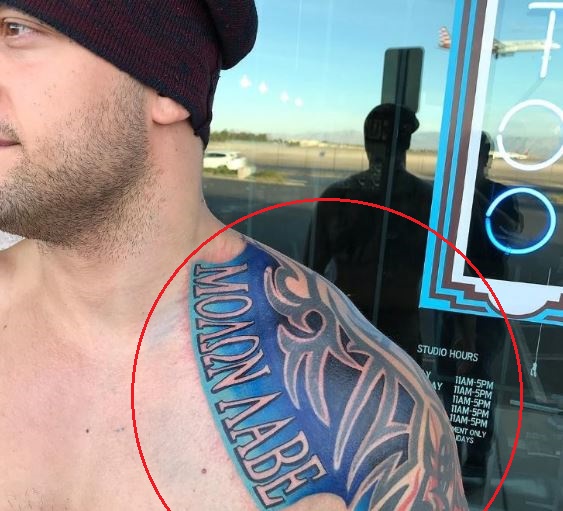 Tattoo: The left shoulder and upper arm of the wrestler is covered in a large tribal tattoo. The words, "MOΛΩN ΛABE" are tattooed on his left shoulder on a blue background.
4. Quote on Left arm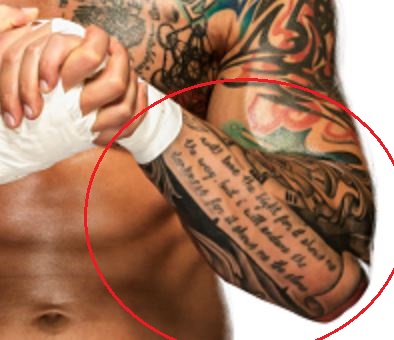 Tattoo: There is a scroll tattooed on the outer side of his left forearm with a quote written on it that reads, "I will love the light for it shows me the way, yet I will endure the darkness because it shows me the stars"
Meaning: He got the quote tattooed on his body as it is by one of his favorite authors, Og Mandino.
5. 'Floral' Tattoo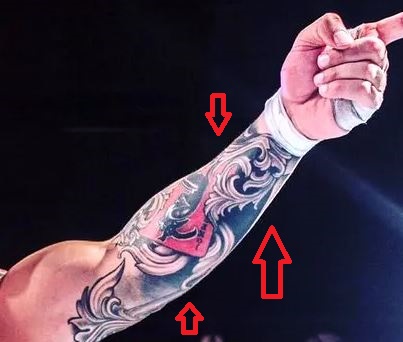 Tattoo: There is a floral design tattooed all along the lower side of his left arm.
6. 'Skull and Clock' Tattoo
Tattoo: The upper side of his left forearm is covered in a tattoo of a skull with waves covering the area above the skull. There is also a clock tattooed on his forearm along with his skull tattoo.
7. 'Lion' Tattoo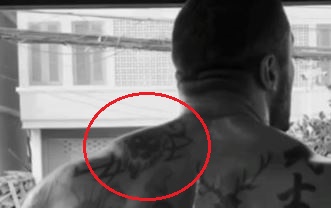 Tattoo: There is a tattoo of the face of a lion behind Kross's left shoulder.
8. 'Excelsior' Tattoo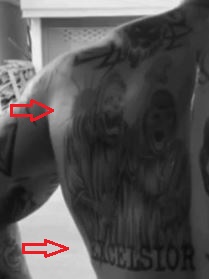 Tattoo: The left side of the wrestler's back contains a large tattoo of two skeleton figures in robes. The word, "EXCELSIOR" is tattooed below the skeletons and the sun is tattooed behind them.
9. 'Beast' Tattoo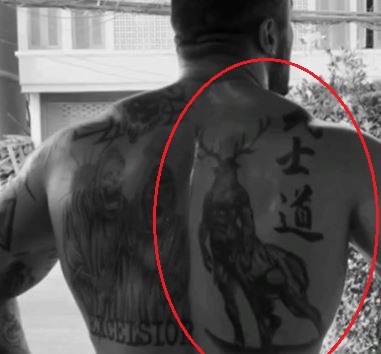 Tattoo: The right side of his back contains a beast tattooed on it that has been inspired by a centaur. However, a centaur is part human and part horse. The beast on his back contains the lower body of a horse, the upper body of a human and the head of a stag. There is also a word tattooed near the beast in Chinese.