Mark Consuelos is an American actor who has got minimal tattoos on his body. Let's have a look!
1. Skeleton Tattoo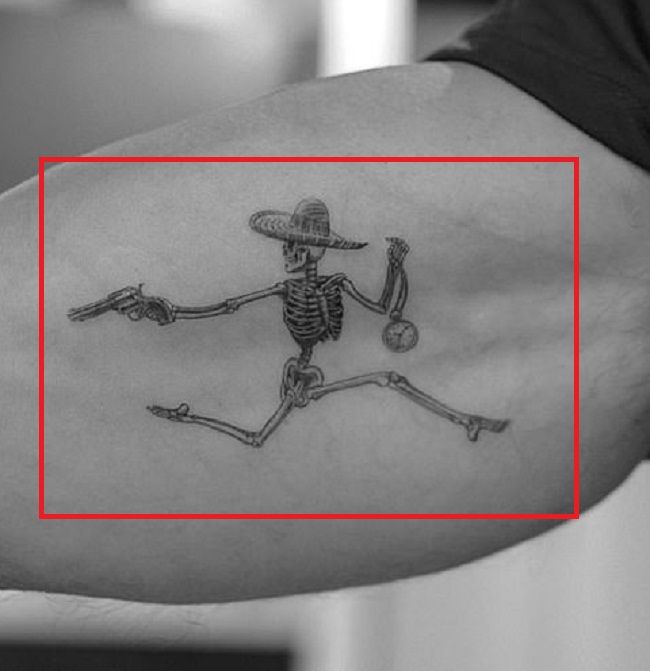 Tattoo: 'Skeleton' tattoo on his right biceps.
Meaning: In December 2020, Mark got the tattoo of a skeleton wearing a sombrero with a pocket watch in one hand and a revolver in another. He got this tattoo inked by a Canadian tattoo artist, Kaiju.
On December 1, 2020, the tattoo artist uploaded the picture of this tattoo on his Instagram handle, with the caption,
Last one of the year on @instasuelos !!! Pew pew pew"
2. Tattoo on his right arm