Wardell Stephen "Steph" Curry II is an American Professional Basketball Player. He plays for the NBA team, Golden State Warriors of San Francisco, California. Steph has been named the NBA Most Valuable Player(MVP) twice and has won the NBA Championship Trophy with the Warriors thrice. He has also been an NBA All-Star 6 times. His signature move, the three-point shot has inspired many teams to take up the skill in their attacks as a winning strategy. Coming to his inks, Stephen Curry has many tattoos on his body. Let us see what they are and the meanings they hold.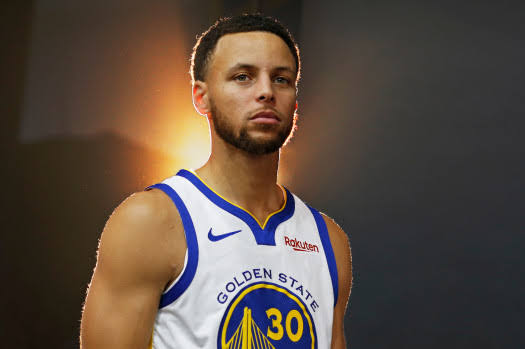 1. 'Quote, Letters, and Number' Tattoos
Tattoo: The inner part of his right wrist contains the words, " האהבה לא תבל לעולם אך " inked on it in Hebrew. The inner part of his left wrist contains the letters, "TCC" inked on it. Just below the letters, is the number "30" tattooed.
Meaning: The Hebrew writing is from the 1 Corinthians 13:8. The words mean, love never fails. His wife, Ayesha also has a matching tattoo to symbolize their love. The letters TCC stand for Trust, Commitment, and Care. The number 30 represents his jersey number.
2. Bicep Tattoos
Tattoos: The NBA star's right bicep contains the word, Woe inked on it. His left bicep has the symbols, "><" tattooed on it.
Meaning: The symbols are another one of the matching tattoos that the basketball player has with his wife. The symbols represent another bible verse which is John 3:30 which reads, "He must become greater; I must become less."
3. 'Name' Tattoo
Tattoo: The outer side of his left wrist contains another Hebrew letter, " קרי" inked on it.
Meaning: The letter translates to Curry, which is the surname of the All-Star.
4. 'A' Tattoo
Tattoo: The ring finger of the basketball player's left hand contains the letter, A inked on it.
Meaning: Steph got this tattoo to show his love for his wife, Ayesha Curry.
5. Geometrical Symbols on Leg
Stephan along with his wife has some geometrical symbols of animals – wolf, butterfly, and horse. These animals represent their children. As per Ayesha Curry, "Each has a deeper meaning and representation to us. Canon will always be our young wolf. Ryan our butterfly (this one makes me cry with joy just thinking about it) and Riley our horse (free-spirited, which we turned into a unicorn because she's our magical first born)."