There are loads of tattoo artists that you can find in Sydney and so not only nailing the design is important but choosing the best place to get it done too. The art of tattoo is beyond any age, gender, or religion and it has been reported that almost 20 percent of Australia have some kind of ink on their body or any body modification. With this being said the tattoo culture is certainly rising. Thus this article will tell you all the best places to get inked in Sydney.
You can go ahead and try all the tattoo parlor or just read this guide which will provide you with certain elements that will help you decide which tattoo parlor in Sydney would be the best suited for you. No matter what kind of designs that you want, oriental, traditional American, or just something contemporary and hip, Sydney tattoo parlors have got you covered. Australia had definitely caught up on the trend of being a tattoo enthusiast and it has become the nation of ink addicts. The demand for tattoos has soared and the number of tattoo studios all across Australia has exploded. You will find N number of studios that are ready to get your etched no matter if it is your first or the 10th time. However, it is worth spending your time to discover more about tattoo studios in Sydney before you take a plunge.
We have been successful in compiling a list of the best 15 tattoo parlors in Sydney all of them of course are not in order. The top 15 are chosen based on their quality, cleanliness and hygiene, caliber of work, and customer experience. Here are some of the exceptional picks from the walk-in-friendly studio in Sydney.
1. Kian Forreal Horisumi – Authentink Tattoo Studio
Authentic Tattoo Studio is here since 1993 and is one of the country's classic studios located in Sydney. The licensed artists in Authentink Tattoo Studio are dedicated to producing perfect design each time and are devoted to the craft of tattooing. They will give their customer a hot and comfortable experience no matter if the person has been inked before or not. They also make use of the latest and modern technologies so that you have a comfortable experience, and experience the highest quality of designs that would really exceed your expectations.
The variety of artists in Authentink Tattoo Studio can help you achieve several styles and designs like Tebori and Modern Japanese Irezumi, Dotwork, Mandala, Geometric, and many other types of contemporary tattooing which is their specialty. The main goal of people at Authentink Tattoo Studio is to create an atmosphere where the clients can get a unique and comfortable tattoo experience. Besides all of their equipment has been sterilized and has been tested at certified labs. They also give piercing services too.
Hand-carved Traditional Japanese Tattooing is one niche in which Horisumi as[ired to excel. He creates detailed and bright images and makes them look powerful and sharp. No matter if you have a petite design on your leg or your arm, or a full-body tattoo, the traditional values and essential essence of the tattoo would remain the same.
The artist at Authentink Tattoo Studio excels in various styles which include, Flash, Celtic, Custom, Tribal, American, Dragon, Large, Dotwork, Black and Grey, Haida, Islander, and Ethnographic Style, Bird, Lettering, Eye, Clock, Geometric, Small, Traditional, Japanese, Portraits, Neo-Traditional, Butterfly, European & Flower Tattoo and everything else in between. The usual tattoo price for getting a tattoo starts from $100 – $250
The artists at Authentink Tattoo Studio aim to give their clients a customized design that is fitted according to their personality. But on the other hand, the tattoo artist also has their own portfolios ready so that people can take a look at them and select some pre-drawn images. No matter what, the artists are ready to help in any case. They do allow general walk-ins but they prefer to work by appointments. You can go ahead and book your appointment while you have a chat with your tattoo artist at the studio. They offer free of cost advice and consultation!
Yayoi, a tattoo artist at Authentink Tattoo Studio, has grown up readings omics and mangas and thus her art is also heavily inspired by the same. Some of her favorite things to draw are inspired by Tokyo Ghoul, The Ancient Magus' Bride, Berserk, Machida's World, and so on. She was attracted to the tattoo industry when she got her first tattoo when she was 19 and in Japan and once she arrives in Sydney, a son was stopping her back. She started at a local tattoo studio where she studies and practices tattooing. She has now been a part of Authentink Tattoo Studio for more than 5 years. Yayoi concentrates on a characteristic that describes manga girls with red and black variation work, she favors heavier line work and classical style tattoos as well.
Noemy is another artist at Authentink Tattoo Studio from Italy and has studied fine arts from Instituto D'arte Basile with a major in painting. She left her country to come to Australia when she was inspired by the tattoo industry. She has been an avid artist since a child and she took this love for art further by being perfect in her skills of tattooing. Her most preferred style of inking is the solid and crisp shading effect with traditional and contemporary styles and the geometrical patterns in mandalas.
Luke is another one in the Authentink Tattoo Studio and is a master of black and grey realistic tattoo images. He also does colorful realism, abstract patterns, and gradient shading effect which makes his tattoos look very real life. In his own word, "I began my tattoo career at the infamous Sleeve Masters in Kings Cross and it was certainly an eye-opening experience. With that said, with a hard work ethic and determination, I was able to learn from the skilled artists there, watch and apply myself accordingly."
He has learned from other artists and picked up tips and tricks by looking at the works of others. However, he stumbled upon a realistic kind of art and has stuck to that ever since. His influences were especially people like Grimes, Nikko, Carlos Torres, Brett Stewart, Bob Tyrell, and Mike Devries just to name a few. But besides tattoos and people in the tattoo industry he has also drawn inspiration from other kinds of art forms like photography, painting, sculptors, etc. It helps him bring his work to the next level. Lue explains his intentions  when he tattoos for a client:
I love tattooing black and grey realism and sometimes the odd colour piece. I love a challenge and always work as hard as possible to refine every aspect of every detail in my tattoos. We are always learning as artists, as humans, and I still love to learn this art, and I will forever be a student to this great art form. I organise and set up every tattoo with the same amount of precision and planning whether it's a sleeve or single rose. I love tattooing and can't wait for what the future holds with the crew at Authentink Tattoo Studio.
Pong at Authentink Tattoo Studio is a fine art graduate in Bangkok, Thailand. He had his first ink when he was just 18 and it only increased his passion for getting inked and making inks on others. Within the next 6 months, he went ahead with his skills and got an apprenticeship in Bangkok. After his training, he came to Australia and learned from others about developing his skills. He joined Authentink Tattoo Studio as a full-time tattoo artist in 2008.
Shop Name: Authentink Tattoo Studio
Address: Authentink Tattoo Studio, 4-14 Buckingham Street, Suite #306, Surry Hills, Sydney, NSW 2010
Contact:  02 8399 1973, 0428 635 995
Facebook: Authentink Tattoo Studio
Instagram:  @authentink_studio, @horisumi, @pongtattdiction
LinkedIn: Authentink Tattoo Studio, Horisumi
Youtube: Authentink Tattoo Studio
Website: authentink.com, horisumi.com
Timings: Tue – Sat 11:00 am – 7:00 pm; Sun & Mon Closed
Location on Google Maps:
2. Jemka, Mick Medusa- Tora Sumi
Besides housing some wonderful artists, Tora Sumi has some really chic environment to be in. It would rival any art gallery. You will find a bunch of tattoo artists in this tattoo studio who will take the time out to discuss the design. You can get customized designs made here or select from the various portfolios of the artists here. Smaller pieces are done in the main hall here while the larger ones or full-body designs are in a little more private areas which are their VIP rooms.
Tora Sumi was established as a chick tattoo parlor in Darling Street in Australia Downtown. Not only do the tattoo artists have a vast array of knowledge in this field but also have the latest and contemporary machines to make your experience comfortable and give your a very skilled and precise design.
Fernando is a Japanese and traditional American design specialist and is known for his clean and crips work. He creates custom designs, as well as the artists at the studio, have their individual styles. They take maximum effort to listen and comprehend each project before they dig right in. They follow proper sanitization measured and protocols to make their clients feel safe and comfortable. They are quoted as attentive throughout their tattooing process. They also offer gift certificates and walk-in for their customers.
The tattoo artists at Tora Sumi specialize in various styles like Black, Butterfly Bird, Nature, Skull, Traditional American, Heart, Flower, Wildlife, Eye, Half and Full Sleeve, Small and Large, Japanese Traditional, Eagle, Custom Designs, Cover-Ups, Black and Grey, Animal & Dragon Tattoo along with everything else in between.
Jemka is one of the artists in Tora Sumi and specializes in mastectomy, abstract designs, watercolor effects, and anything which is inspired by the nature. She is a cultural freak who loves to create a visual representation of colorful journeys of life and personal stories in the form of art.
Mick Medusa is another Tora Sumi artist who specializes in realism, portrait, and cover-ups. He started his career in 2000 and has been inking now for more than 20 years in the tattoo industry. His background before he got in was as a design and project development study. Some of the skills involved in this career helped him develop his skills in tattoo too. Researching and coming up with unique ideas are some of his favorite things to do. He does not like to stick to one version of the style and tries to enhance his caliber with a variety of designs and techniques.
Mick has a huge love for the figurative form of art and draws inspiration from real life and moving objects. He specializes in creating clean and smooth outlines with shading effects. He is also a resident tattoo artist at Lase Ligenthing with 8 years of experience since he got his certificate in 2012 in Texas.
With over 15 years of practice Brazillian artist, Fernando Hideki is a management expert and he is one of the guest artists at Tora Sumi. Fernando Hideki is experienced and proficient in various techniques from American Traditional, Japanese to Black Work and Fine Line, and much more. With outstanding reliability in his hometown city of Sao Paulo Brazil and a fabulous array of display handy, Fernando is now open to make inks at Tora Sumi.
Location on Google Maps:
3. Ben O'Grady- Stone Heart Body Art 
Stone Heart has 5 resident artists and a series of guest artists who pop in the studio from all over the world. Because of such a variety, there is no kind of tattoo design and style that  Stone Heart can not achieve. Just in the center of the city, this tattoo studio is committed to its caliber and working efficiency to give its clients the best possible experience. They will assist you from your very first visit until the last step so that you can understand each process of your tattoo. They also make sure to adhere to all the sanitization protocols.
Stone Heart has been one of the best tattoo parlors in Sydney since 2011. The friendly and talented staff at  Stone Heart are excellent when it comes to making professional and custom tattoos and piercings. The design and the artist work together to create a whole new design that you will admire. It is all based on your personality and so each client enjoys a unique design specially created for them,
They will also give you suggestions on which style of tattoo you should get inked with based on your overall personality and skin tone. The artists at  Stone Heart are pretty considerate and welcoming so do not hesitate to ask any doubts or questions. They also offer gift cards so that every visit is excitable. They will provide you with aftercare techniques and help you have a successful tattoo experience. The walk-in options are also convenient for them.
The artist at  Stone Heart specializes in a variety of forms like Natural, Black Steel, Cover-Up, Animal, Color Work, Flash, Flowers, American, Colour Line, Fantasy, Half Sleeve, Cartoon, Dragon, Custom, Bling and Retainers, Haida, Large, Small, Mandala & Traditional Tattoo and everything else that comes in between.
Location on Google Maps:
4.  Rhys Gordon- Little Tokyo
This is a cute little tattoo parlor that is hidden right opposite Central Station and is a beautiful studio that contains treasured memorabilia collected by the owner from all over the world to make their studio stand out. As the name suggests, Little Tokyo offers some really amazing Japanese-inspired designs. However, their artists are capable of multiple other kinds of techniques and styles too.
They have 5 artists working in the studio and would love to entertain the walk-ins too. However, since they are just 5 in number, it is better to take an appointment first. The Little Tokyo tattoo shop does not provide piercing services, The studio is luminous and very chic. The staff is super welcoming and very friendly with a very down-to-heart attitude that will make the clients feel comfortable.
The creator has left no stone unturned to make the little studio turn into a piece of art with each inch of the wall filled with art and pictures from all over the world. In the world of the owner, "Our studio space is constantly evolving with new art, new tattoos, tattoo memorabilia, and guest artists. As our studio is very busy with limited space, we kindly ask that you limit the people accompanying you to just one. There is plenty to see and do around our studio, so ideally it would be great if your friends and family could meet you after your appointment – thank you."
Rhys Gordon has been inking since he was 17 years old in 1990. He got his first ink when he was 15 years of which raised his interest in tattoos. He did his first tattoo when he was 16. He explains his interest in tattooing saying that "I'm originally from Melbourne and began tattooing with Tattoo Charlie in Reservoir. The interest in tattoos came from seeing Sharpies and knockabout types in my area.  Then upon my first visit to a tattoo shop, the smell, sound, design covered walls and clientele; I was in love and clearly remember thinking what a cool job this would be."
Besides traditional Japanese design is his forte, he loves to do other kinds of design as well. He likes traditional American designs, lettering work, black and grey realism, tribal design, and many dot work patterns too. "Anything well laid out with a thought for the future, I can appreciate even if there is no interest in actually tattooing it or owning it but Japanese is where my heart is at. This comes down to a certain power, clarity, and longevity it possesses.1970-1980 is my favorite period of tattooing coming out of Japan.  I'm not Japanese, don't try to be, but I do wear a bodysuit and do my interpretation of this classic style.  I have the freedom of a Westerner to mix it up a little, not being bound by cultural traditions, so I try to refine my backgrounds, that they are a different size and will be clean and clear 20/30/40 years down the track. I've seen 30/40-year-old bodysuits in Japan still looking good; this is my goal," he explains further his style of tattooing.
He says that he is grateful for having a huge client base that has stayed loyal to him and he has the opportunity to horn his skills further with another tattoo artist around. He is definitely grateful for the path he chose.
There is a variety of things from which he has taken inspiration, especially from Japanese culture which has been so close to his heart. He explains, "Everyone and everything, good or bad, but these days I've limited my referencing to 1970/1980 Japanese tattoo books and past masters of Ukiyo-e and use this as a springboard for my style."
Besides learning what to do, he has also paid emphasis on what not to do. For him, the most influential tattoo artists who have inspired him are Kenny Mac, Trevor McStay, Cliffe Clayton, and Tatudharma. In his words, "Trevor McStay has done a lot of tattooing on me since 1995 and has been a great mentor, friend, and general ambassador for tattooing; an inspiration." But besides inking, he also has other interests which include traveling, spending quality time with his friends, and riding various kinds of cars.
Megan is another female tattoo artist at Little Tokyo and was born in New Zealand. She was raised in a family of artists and so art runs in her blood. Creativity was always encouraged and she started studying at the School of Fine Arts I'm Auckland. What inspired her towards tattoos were mangas, comic books, graffiti, flyers, etc. She did apprenticeships in tattoo training and moved to London and started working with Mark Lee of Realistic Dermagraphiscs on Portobello Road. She spent three years learning for the masters herself.
She returned to Australia after 6 years in 1996 and spend two years with eX de Medici at Deus Ex Machina in Canberra, then eventually immersed herself in Sydney operating at Inner Vision Tattoo, where she has been a part of the team for the past 7 years. She recently joined the Little Tokyo team. Her style is represented by graphic, unique, meaningful kind of art which explores the inner recesses.
Location on Google Maps:
5. Nathan Puasa- Lighthouse Tattoo
Lighthouse Tattoo in Botany in the Southeast part of Sydney has 12 tattoo artists who have their own individual styles. They usually prefer to have their clients have customized pieces and stick to them so that you can have a unique design each time. No matter what kind of technique you want to get your tattoo in, they have it all. The artist excels in old Japanese, realistic portraiture, illustrative, traditional or scripts the artists at Lighthouse Tattoo will get the best design that would be cherished by you.
Nathan is a tattoo artist at Lighthouse Tattoo and began his career in 1994. He has consistently being a leading artist at some of Sydney's most prestigious tattoo studios. He can draw from anywhere to Celtic dragons, inner visions to tatuharma. He has used all the experience that he has previously received into making Lighthouse Tattoo a successful place for his customers. His specialization and love lie in Japanese and realism done in black and grey inks. His work is characterized by the smoothness of lines and likeness of the subject. The Japanese artwork that he does is recognized for its illustrative designs and colorful themes.
Alex, another artist at Lighthouse Tattoo has been smitten by art since he was a kid. He has been tattooing since 2005 which makes him an experienced artist for over 15 years. He is one of the leading Japanese artists in australis. He is the co-founder of Lighthouse Tattoo with Nathan Puasa to make himself visible and create a mark in the Sydney tattoo industry. His work is specialized by a bold, illustrative approach to the traditional Japanese style of art done on large scale. His main focus is on the dynamic flow of the artwork.
Ryan is another tattoo artist at Lighthouse Tattoo and has his career started with a busy street shop that gave him all the street smartness and a variety of techniques to develop his unique form of art. He took his work across the globe with his clients based in Asia, Europe, the USA, and other parts. He settled himself in Sydney at Lighthouse Tattoo and has focused himself into producing bold and distinctive Japanese design which are customized according to individual client's needs.
Location on Google Maps:
6. Jamie Kirchen, Stevie- Hunter & Fox
Hunter & Fox is cool for people who are in awe of traditional styles, bold outlines and bright and vibrant colors, and old-school charm. The artists at Hunter & Fox are extremely talented and readily assist their clients in the process of choosing the part design for them. They will help you decide from their extensive portfolios and you can feel free to look at the works of guest artists from all over the world.
They work on both walk-ins and appointment bases and they also do laser removal surgeries if you have a faux pas in your tattoo collection. Hunter & Fox was established in 2011 and has ever since word hard to ear itself a reputation. The artist has a unique style but Hunter & Fox can offer you techniques like Neo-Traditional, Traditional American, Black and Grey,  Japanese,  to a fine line, modern and colorful. You can email them or visit them at the studio to get a free consultation.
Jamie is one of the finest tattoo artists at Hunter & Fox and has been tattooing for more than a decade. His tattoo styles vary a lot and he specializes in neo-traditional tattoos but is not limited to tit. He also features bold lines as well as fine lines and shading effects.
Stevie, another artist at Hunter & Fox has more than 15 years of experience and is more than enthusiastic to ink various kinds of designs. He nevertheless specializes in Traditional American and Japanese design the most.
Productive tattoo artist Lauren Winzer has been entreating a bearing for herself inside the celeb industry that is solid and extremely attempted after. She has inked some celebrities like Post Malone, Miley Cyrus, and some.
Johnny, another talented artist at Hunter & Fox is known for his amazing fine line work and his work with lines and curves which gives a direct emphasis to the form and the movement of the whole thing. He also likes to pay attention to the color, shading technique, and texture of the design.
Location on Google Maps:
7. Les Rice- LDF Tattoo
No matter if it is painting or making tattoos, the owner of LDF Tattoo, Les Rice has it all when it comes to creativity. He has drawn his inspiration from ancient forms of tattoo art like from the 50s and the 60s. Since Les has started tattooing in Sydney, LDF Tattoo has accumulated a lot of names and is now home to a lot f talented artists who excel at their own unique kind of art forms. The studio is based in Newton's King Street.
LDF Tattoo takes both walk-in requests and pre-booked appointments.
Location on Google Maps:
8. Jok Forest, Sasha- The Darling Parlour
The Darling Parlour is definitely one of the chicest looking tattoo studios in Sydney. It is split into two fellows and is luminously apt because of all the natural light which makes it look really cool. The walls and shelves are shacked with amazing artwork which can help you get in the zen mode for your next tattoo design.
The studio has a team of top-notch artists who excels at various kinds of tattoo styles including traditional Americana, fine line, dot work, and Oriental. They have a client base that exceeds all their International boundaries. They also provide tattoo removal services which is a great option to get some space created for a new design by The Darling Parlour.
The Darling Parlour also takes pride in the cleanliness and hygiene standards of the studio which makes them one of the cleanest and the best tattoo studios in Sydney. They take both private bookings and entertain general walk-ins too. The studio is well lit and provides a great environment for its customers. It is decorated with hand-painted signs too.
It is a family-owned shop that shows a passion not just for the tattoo but everything art-related. The owners are husband and wife duo, Moses, and Sasha who work along with some friends and great tattoo artists too. They have been able to create space that is close to their lives all by hard work. The Darling Parlour has been claimed as one of the best tattoo studios in Sydney by magazines or websites such as Tiem out and Airbnb.
​The hardware and creativity of the artists at The Darling Parlour are shown in their art. Sasha is the co-owner of The Darling Parlour with her husband Moses D Mezoghlian or Dave. She has been in the tattoo industry for 10 years and has given her all to the industry. She has traveled to many countries all across the globe to enhance her skill and learn different techniques from other great artists. 
Sasha started inking when she was just 18 and it has been her first job too. Her hard work and dedication have to lead her to open a tattoo studio in Sydney which is booming with international clients and a set of great tattoo artists. The studio is the second home for Sasha and her husband Dave who are proud of their ability to provide a friendly, and homely environment for their clients. Sasha loves to make flowers, animals and add loads of colors to her designs withs some fine lines and pretty floral works.
Habby Yuan started tattooing when she was in Tibet in 2013. She moved to Sydney soon and has since made The Darling Parlour her only abode. She likes to tattoo with various styles but excels at watercolor, oriental, and black, and grey. When she is not at the studio she is busy eating to taking naps.
Location on Google Maps:
9. Ask Faulkner, Luciano Lima- Kaleidoscope Tattoo and Body Piercing
There are some seriously talented artists at Kaleidoscope Tattoo and Body Piercing who are all award-winning artists and have a list of international guest lists for their tattoo studio. The artists at the Kaleidoscope Tattoo and Body Piercing will get you covered no matter the design and technique of the design. Each artist has more than 10 years of experience in the field and specializes in a particular art form that is unique to their own. They are also a dedicated team of artists who work in a relaxed and comfortable environment.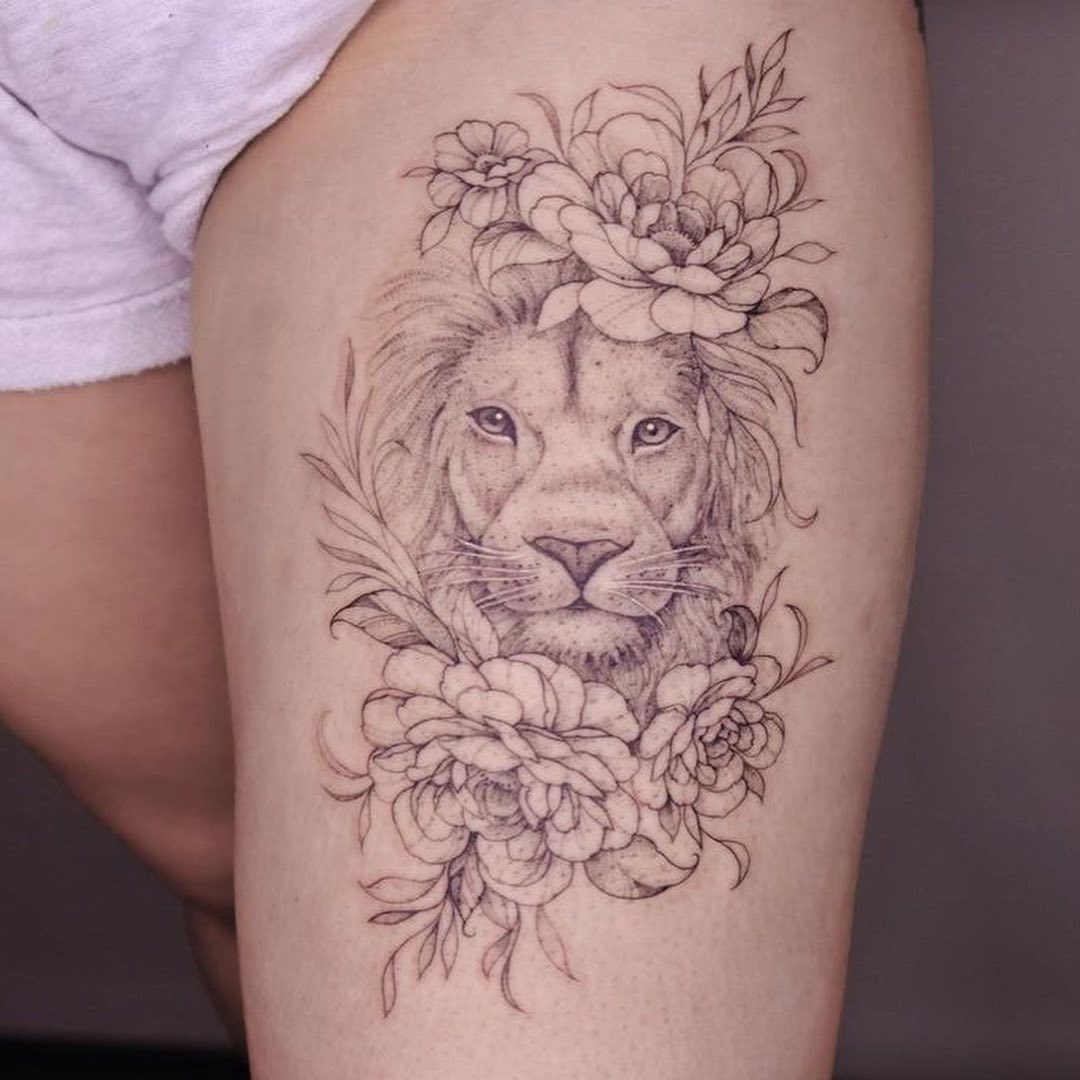 Kaleidoscope Tattoo and Body Piercing was established in 1995, just adjacent to Bondi beach, and has grown to be a quality tattoo studio that has one of the most renowned tattoo artists in Sydney. The owner comments, "We are proud of our reputation for delivering quality tattoos with friendly customer service. Whether it's large custom tattoos or smaller pieces for walk-in customers, we believe everyone should be given the same courtesy and support."
The artists at Kaleidoscope Tattoo and Body Piercing would give in everything to create a design tailor-made for you and which will fit all your design needs. The artist at Kaleidoscope Tattoo and Body Piercing specializes in a wide array of techniques and designs like traditional, neo-traditional, Japanese, oriental, realism, watercolor, and other more artistic styles. The works of these artists have also have had the honor of being featured in many magazines all over the world.
At Kaleidoscope Tattoo and Body Piercing, they take care of the hygiene of the customers and their studio so that their clients can feel more at home. They follow all the hygienic and sterilized protocols and are trained in cross-contamination prevention. They use hospital-grade sterilization techniques and do not use needles and other equipment twice. They have previously collaborated with the health department to create a documentary on hygiene and safety in tattoo studios.
Ash Faulkner, one of the master tattoo artists in Kaleidoscope Tattoo and Body Piercing is originally from Jervis Bay, south coast, and has a background in trade. He started with tattooing in 2000 after he got his first tattoo and saw the design of American tattoo artist Paul Booth.
He began to learn and down on his own about Japanese tattoos and the techniques that are used. In 2007, he started doing his own tattoos while learning the process with the help of other artists. In 2010, he gave it a professional shot in Huskisson. He moved to Sydney in 2020 and has ever since working with Kaleidoscope Tattoo and Body Piercing. He has the capacity to work with multiple styles but his dedication to the refinement of the Japanese style is his forte. He is a great choice for someone who is looking to get refined Japanese-style tattoo designs. The tattoo artists who briefly inspired his work were Filip Leu, Aaron Cain, Luke Atkinson, Chris Garver, and Jack Rudy. Besides the tattoo was the performances of Robert Crumb and Mad magazine. His favorite styles are Japanese, realistic black and grey, Traditional American, scripts, and bio-mechanic.
Caio Munhoz is another tattoo artist who likes to work with black and grey, traditional, neo-traditional, and American tattoo designs. He started working with graffiti only when he was 13 years old and then he came across the tattoo artist Julio Cubano. Later he worked with Cigano Aguillera and started his apprenticeship in Hepiderme Design Studio in Brazil. His style is a trademark of his work.
He is also influenced by his other tattoo friends Teté and Bits. Caio feels very lucky to have had this group of skilled friends who have covered the way for him to improve his art. Besides tattooing, Caio loves to surf on the beach and spend some time amidst the waves.
Creativity was fed to Leonardo Sabattini since childhood because both his grandfather and grandmother studies and worked in the field all their lives. He developed a deep interest in the field. He had the opportunity to develop it further when he took up interior designing and began to draw, paint and make work which provided him with loads of satisfaction. In 2008, he bought his first tattoo machine and he has not looked back ever since.
2 years later he started to travel all over the world and attained the tattoo convention and won first place under the category of a tattoo of the day in 2014. This convention was the 5th UTC Urban Tattoo convention in NYC. Some of his favorite styles are geometric, realism, and Japanese but he is a very accomplished craftsman, always involved in examining and probing into new vogues. His main goal is to develop a kind of bond with his clients so that he could understand their personalities and needs better.
Luciano Lima is the founder and co-owner of Kaleidoscope Tattoo and has always been creative since her childhood. It is quite obvious since both his parents were artists too. At just 15 years of age, he landed up a job with illustration for a crossword puzzle magazine and he honed his skills by working as a mural artist. It was during this time he decided to work as a tattoo artist too.
He built his own tattoo machine and later managed to buy a professional pone of his own. He also began to learn on his own so that he could pay off for his architecture course. Later up, he set up his first own studio in the basement of a house which he shared with other students. His siblings also tried their hands in the tattoo industry and they all got a chance to work together too. Later on, he gathers more experience during his sojourn to Europe and improves his skills. During his travels, he also visited Australia and fell in love with the country enough to open his own studio at Bondi beach.
He says that he is lucky enough to work on what he loves and now word full-time as a tattoo artist in his own studio, Kaleidoscope Tattoo, and Body Piercing. He is definitely a perfectionist who pushes himself to the limits.  He is someone who has an eye for the bigger picture. Besides this, he has won two tattoo awards for the tattoo conventions during his career in which he was ranked first and second in two different categories. In addition to this, his work has been published in various kinds of magazines and art flyers including Inked, Tattoo Life, Tattoo Energy, Skin and Ink, Tattoo Candy, Tattoos Down Under. Currently, he has all his focus on making mandalas, Oriental, and Sacred tattoos.
Location on Google Maps:
10. Adam Namakubi- Monarch Tattoo
Monarch Tattoo is established in the middle of the city while the other studio being in Liverpool, it offers services besides getting inked. It gives laser removal services and provides tattoo supplies too. The studio has a professional vibe and the artists are too talented to create just a limited set of styles and designs. It is well worth paying a visit if you are into black and grey realistic images. They also do smaller as well as full-body designs.
Location on Google Maps:
11. Gareth, Jessica- Bondi Ink
The list of best tattoo studios and artists is incomplete without a mention of Bondi Ink. And, to be honest, it is not just because of its feature in the hit reality show. But coming back to business, this Bondi Ink is popular because of the well-decked studio and the iconic decorations that it gives. The demand is high, so be sure that you book an appointment.
Bondi Ink is not just a tattoo studio but an institution or appreciators and lovers of art. It has been in the country for over a decade. The biggest aim of the artists in the studio to provide a comfortable and warm environment to the clients so that they feel safe and comfortable about their tattooed experience. Bondi Ink boasts of clients from all over the globe and they are happy to make tattoos as small as a finger or as big as a full-body design.
Jessica is one of the tattoo artists who have inked celebs like Boy George and is also a cast member at the famous show Bondi Ink Tattoo Crew. She loves to travel besides tattooing and adopts techniques from artists all over the world to improve on her techniques. Jess specializes in Black and grey, geometric designs, dot work, and realism, and loves creating a relationship with her customers to fully appreciate them and their ideas for a tattoo!
Bondi Ink currently has two reality TV shows and has their show telecasted on Netflix which is being shown in 72 countries. Because of this studio, a successful TV show, and the creation of a niche in the tattoo industry, it is clear why Bondi Ink has remained to be one of the best in the competition.
Gareth is one very famous tattoo artist who has a degree in fine arts and also in communication design. He is also a certified PT. Besides this, he is also a great tattooist who specializes in the traditional and neo-traditional style of art and has a great client base especially or fine line designs. He collaborated with his clients to understand their point of view and make them custom design which they appreciate and cherish.
Cally Jo, another great artist of Bondi Ink has a degree in Fine Arts and she loves exempting with graffiti, sculpture, and mixed media. She further her college education by taking part in the pencil drawing program at Winchester School of Art. Cally Jo too has inked some famous celebs like Rihanna, Sienna Miller, Charlotte Crosby, Jourdan Dunn and was a tattoo artist on the hit MTV series Just Tattoo of Us. Her specialty lies in designing small fine line tattoos done in black ink and her favorite inspiration is animals. She is also a vegan and tries to use as many vegan products as possible in the studio.
Van, one of the most impressive tattooists in Bondi Ink has a comprehensive knowledge of all the art forms and creative background. This is all because of his mother who is also an artist. Besides this, his creative flow has been utilized in several films like Paramount Pictures and has been drawing ever since. He is a father of two and enjoys sculpting. make black and grey inks and loves to do dot work and abstract designs.
Location on Google Maps:
12. Simon Strelein- Broadway Tattoo
Located in a posh area near the Broadway Shopping Centre, the Broadway Tattoo is a classic street-side tattoo parlor that is known for its clean and laid-back atmosphere which makes the first times and veterans feel at home. They are open for at least 8 hours a day and every single day of the week. They have both male and female artists that excel in their unique styles. You can also get your tattoo removed in this tattoo studio and they do provide piercings services too.
Simon has a profile work profile when he came to Broadway Tattoo. He has been in Sydney for almost 10 years and has worked for Raven Tattoo nd Piercing and Skin Deep Tattoo. He specialized in detailing and colorful designs which calls for vivid imagery. he is very well known for his a bit sick sense of humor and loves to create with the same enthusiasm. He loves to create horrific designs, and anything with a hint of bizarre added to it.
Nat has been working for Broadway Tattoo for more than 2 years and is originally from Thailand. Nat is available on an appointment basis which can be made on the Instagram id or email provided below. The specialty of this Thailand-based tattoo artist includes Japanese style.
Royce Lace was born in Opotiki, New Zealand, and raised in Wainuiomata till the age of 17. Royce has spent his grown-up life residing in Sydney, Australia. He worked as a laborer but was also intrigued by the tattoo and the art industry. At the age of 25, he decides to begin his tattoo career and he has never looked back ever since. While he has given it all and has majored in many styles and techniques, his love for tattoos lies in black and grey tattoo designs. He gives a lot of attention to the details and the focus on the imagery is impeccable.
Location on Google Maps:
13. Ian Hilz- Hibernia Tattoo
The Hibernian House is a 1913 built heritage on Elizabeth Street that has seen far better days by being quite nice and very creative. It is crafted with graffiti and text and with different kinds of stickers and paint. However, it has been turned into a creative spot that has been in the world for a very long time.
In the reality, the Hibernian House is a thriving house that is open for creative business. Dean Carlyle founder of Hibernia Tattoo set up the shop in the building in 2010 and much similar to the underrated location of this workshop, Carlyle and his crew unobtrusively yet positively challenge expectations.
Ignore the common custom of the spit'n'sawdust ink hideout: it is not scary or covered in danger. On the other hand, it is a sophisticated tattoo studio that has a bright and sophisticated space which is better for the most advanced kind of tattoo machines that are known.
As a matter of fact, the owner of the tattoo show has a habit of making things perform differently to the status quo of the tattoo studio in the rest of the world. Hibernia Tattoo is a self-appointed studio which means that only people who have a deep interest in getting a tattoo would pass through the doors. While it might lead to no passing trade, the clients who come here are actually appreciative of the art which is created in collaboration with a specific artist.
Hibernia Tattoo also has other apprentices and in-house tattoo artists who specialize in each special technique while being very versatile at the same point. Most of his artists excel at American tattoo design which some of the artists also excel at Japanese style, neo-traditional and figurative styles of tattooing. Hibernia Tattoo makes sure that the clients get a good look at the consultation, and get a refined tattoo so that the whole piece comes out to be great and the wearer is proud of the result.
One of the most different parts of the Hibernia Tattoo is that they follow certain trends and customs. They do not tend to faces and intimate parts of the body. Subject matters that are offensive and not really progressive are also discouraged are not allowed. They feel that it is a part of the responsibility and ethos they owe to art and while they respect each client's diversity, they feel tattoos are to be worn with pride and no regrets.
The process of manga design is different from each artist to the other. Carlyle himself works digitally and focuses more on the color and shading aspect of the design which involves making adjustments to the minorities and making it more time-efficient. Yoshio Honjo, the traditional Japanese tattoo artist at Hibernia Tattoo excels in Japanese designs using the paper and pencil method which is important to his art form.
The common hourly rate at Hibernia is $200 of real tattooing time. The clients are not charged for breaks or setups so that they can get the best of their money. Bigger tattoo designs can be done on several occasions which helps to prevent cash flow issues.  The website of Hibernia Tattoo showcase many tattoo portfolios of tattoo artists. The clients can see whatever works best for them. Each artist takes care of his or her own booking and the service that is given to the client is very individual and prompt.
It is the level of professionalism and artisanship that makes Hibernia Tattoo the best choice for their clients and hence form a long-term relationship with the artist too. The chill vibes here make the clients and tattoo artists work in the piece and allow the clients to invest in a top-quality design. Hibernia Tattoo might be an appetite studio but the reputation that it has certainly made up for it.
Ian, a tattoo artist at the Hibernia Tattoo tells of his experience saying,
"I started tattooing professionally at the age of 21 (in 2013) & currently operating from Hibernia Tattoo Surry Hills, Sydney, Australia. Based on the traditional style I've learned from multiple artists, I try my best to create high-quality work that incorporates new ideas. I respect and am influenced by artists of various styles, but am specializing in Japanese art. Currently, I am concentrating & putting more effort into Japanese tattoos and working in this as the main style, but will carefully respond to all inquiries. At our shop, we pursue thorough hygiene management and high quality in design."
I personally interpret traditional Japanese designs as originally based on Ukiyo-e and Buddhist paintings. Regarding Japanese tattoos, we will imitate Ukiyo-e and Buddhist paintings, but we will not copy the tattooers of other places. (You may bring any images that will be helpful for you to convey the image). If you can, tell me about the design, details and let us know where you want the tattoo and we will proceed from there. Regarding genres other than Japanese, we may tattoo it if you bring your own design and the style is within a close style or simple enough.
Location on Google Maps:
14. Royal Tattoo
Royal Tattoo has a list of famous tattoo artists at its studio which is located right in the middle of Sidney. If you want to get a tattoo at a studio that has a peppy and great vibe, the Royal Tattoo is the place you can be. It is located in Clarence street and hosts a load of extremely great talent. Royal Tattoo also boasts of having tattoo supplies, artists, and aftercare for your new work.
10 crew members are resident artists and who collaborate on each other's awesome vibes. Thus it is definitely Sydney's tattoo studio that is just amazing. The crew is skilled in a unique sense of style that is individual to their own. It means that you will be super comfortable because the team embers know how to handle each kind of client.
Shop Name: Royal Tattoo
Address: Royal Tattoo, level 1/207 Clarence St, Sydney NSW 2000, Australia
Contact: (02) 9279 0085
Timings: Mon-Sun 10 am – 6 pm
Location on Google Maps:
15. Deepak Munsami- Tattoo Movement
Tattoo Movement has established in Sydney by Deepak who was moving around the world in his tattoo journey and who found a new whom here. The team has ever since grown into a collection of skilled artists who create amazing designs every single day. They have a very professional and comfortable atmosphere and focus on individual needs. Some of the artists here are award-winning artists who love to travel across the world.
Their specialization lies in giving each client their own individual styles and customizing their design accordingly. They provide great customer service and take the picture and turning it into reality for their clients.
The artist at Tattoo Movement specializes in a variety of techniques which includes Japanese, Realism, Portraits, Black and grey American Traditional, Geometric, Watercolour, Tribal, Trash Polka.
Deepak first started his tattoo journey in Thailand in 2007 where he made Japanese tattoo and American traditional tattoos. He has since worked in UK and Sweden and has attained many tattoo conventions all over the globe. He finally set up Tattoo Movement in 2013 in Sydney. He likes to keep himself updated about the various techniques and what's new in the fashion and tattoo world. He is studying to be a master tattooist and travel all over the world for the pursuit.
Jimmy Memento is another great tattoo artist in Tattoo Movement and expertise in Japanese tattoos. She is working to develop American traditional tattoo work.
In addition to this, another honorable mention is that of Clint,  whose love for tattoos started at a very young age and who has been surrounded by both music and arts since then. His father absolutely loved tattoos and owned a few. His mother and siblings were interested in various kinds of art too which meant that it was destiny for him to pursue such stuff.
Clint began his art adventure in the Philippines doing Fine Arts major in Advertising and completed his degree in Fine Arts Major in Painting and Drawing at the University of New South Wales College of Fine Arts. His competency and engagement in the arts are powerful and reliable. He has joined in several shows and live art actions all over Sydney and has been selected to do paintings and drawings that great businesses have used for their business such as book cover illustrations and personal use.
He started his professional journey in 2012 and spent most of his time in studios across Sydney honing his craft for more than 10 years. His expertise lies in deep research and meaning new things from talented artists and masters. His inspiration has always been the legendary and prolific men in the history of the tattoo industry. Clint can prepare and likes just about any technique of tattoos from the colorful and striking  Traditional Americana, the important and timeless old Japanese style, the soft and hard Black and Gray, to the contemporary techniques of Coloured and Black and Gray Realism, the modern Neo-Traditional and the Mystic Sacred Geometry, Mandala and Ornamental dot work, etc.
Mikael Ramgarad is another talented artist worth a mention at the Tattoo Movement who specializes in Realism and American traditional tattoos. He loves getting a realistic black and grey portrait too. He can create an image just by looking at the picture and this is where his strength lies too. He has also been a contender in the InkMasters, a popular TV show in Sweden.
Location on Google Maps: