American Rapper, Jacques Webster, aka Travis Scott, started playing instruments when he was merely three years old. From his humble beginning to a high rise of stardom, he is one of the most talented artists of this era. Along with his affection and dedication to music, Travis Scott also shares a passion for tattoos, so let's take a look at his inscriptions.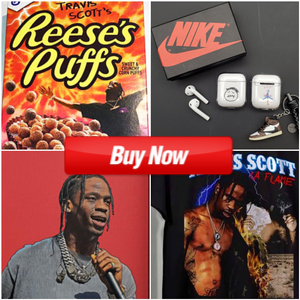 1. Monkey with Headphones on Left Shoulder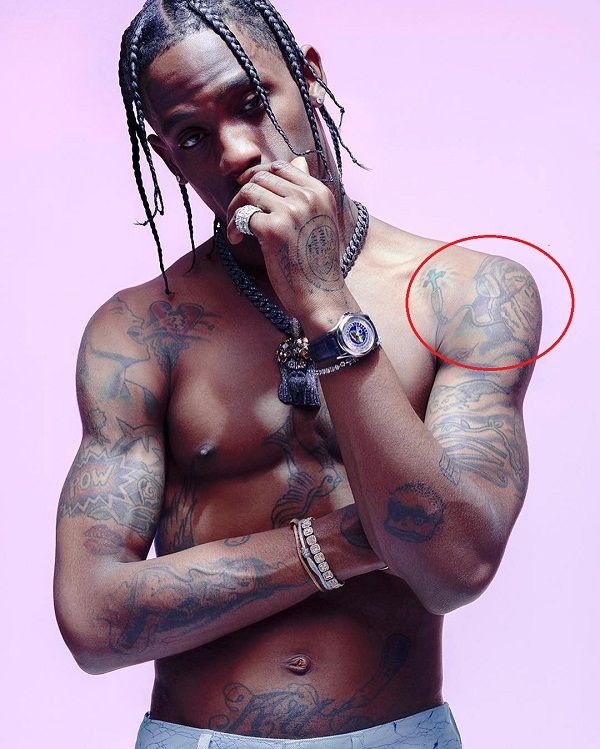 Tattoo: Monkey with Headphones attached to Celtic Cross
Meaning: Travis Scott has a monkey tattoo inked on his left shoulder. The tattoo depicts the monkey is listening to Celtic Cross through headphones.
2. Full Moon above bat on Left Upper Arm.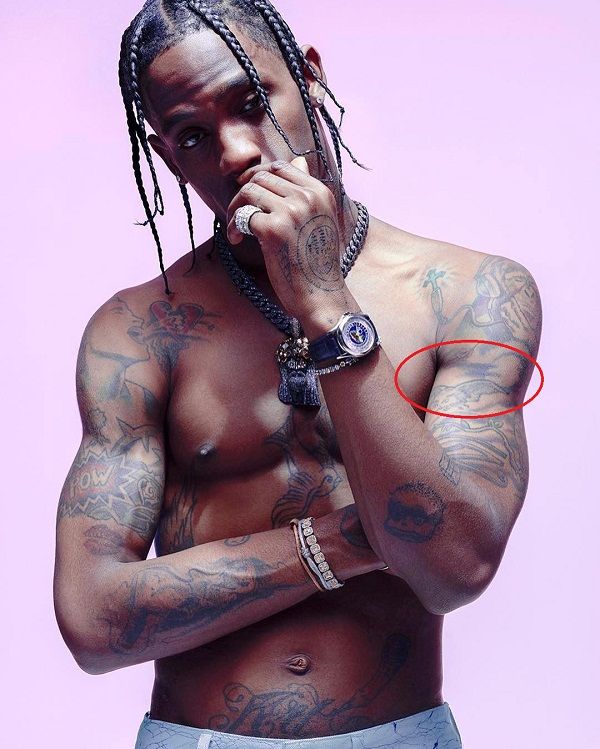 3. Lips on Right Upper Arm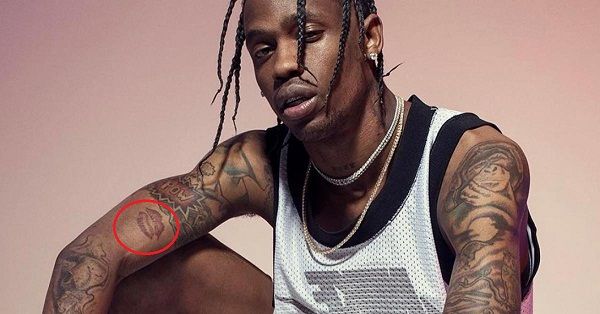 4. Anchor near his Left Ear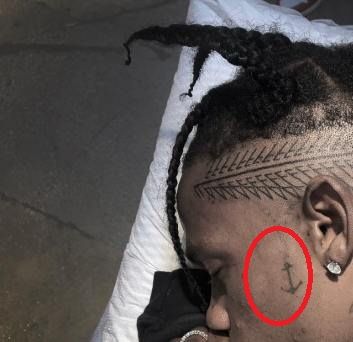 5. Tiger on his Neck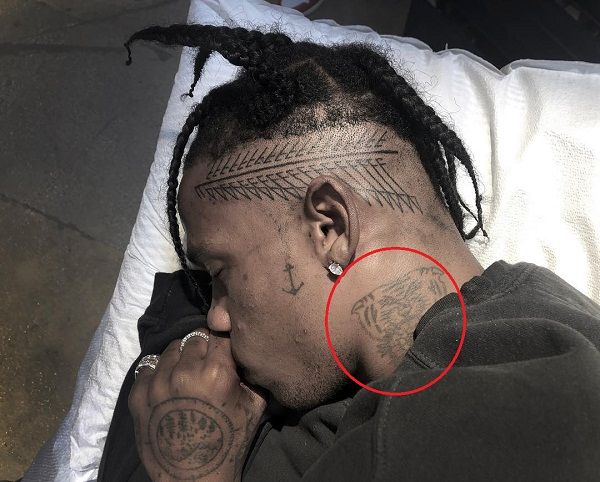 6. Pow on Right Arm

7. "Lion with Wings" on Right Side of Waist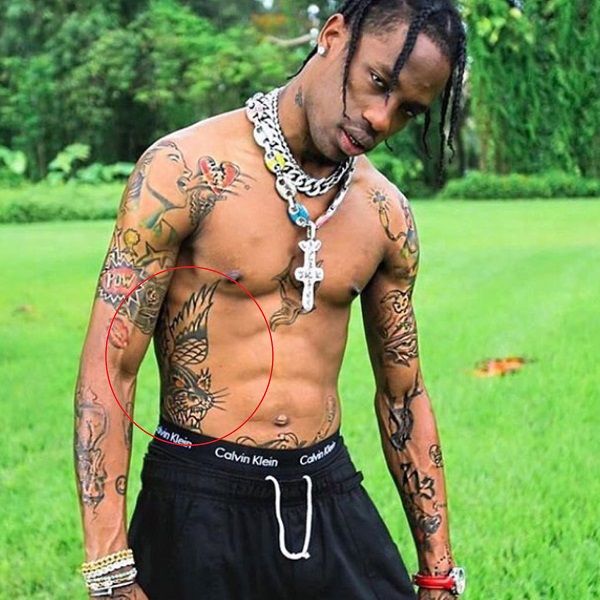 8. "Butterfly" on his Left Ankle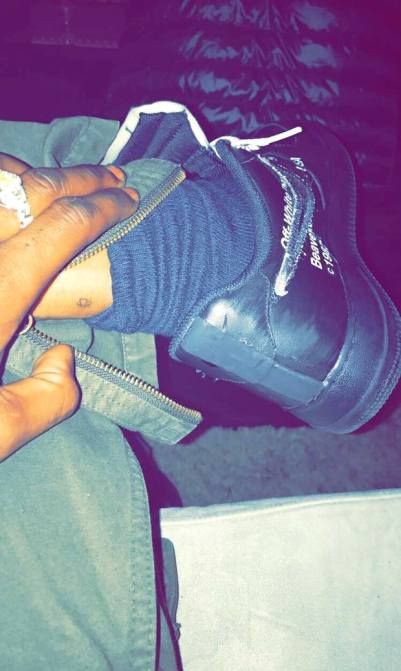 Tattoo: A tiny Butterfly
Meaning: Traviss has inked a tiny butterfly on his left ankle. he had this matching tattoo with his wife, Kylie Jenner. It appears the symbolic butterfly is most likely a nod to Travis' song "Butterfly Effect," which, of course, fans speculate is about Kylie. Tattoo Artist, JonBoy inked this tattoo.
9. Tribal Design Lines on the Skull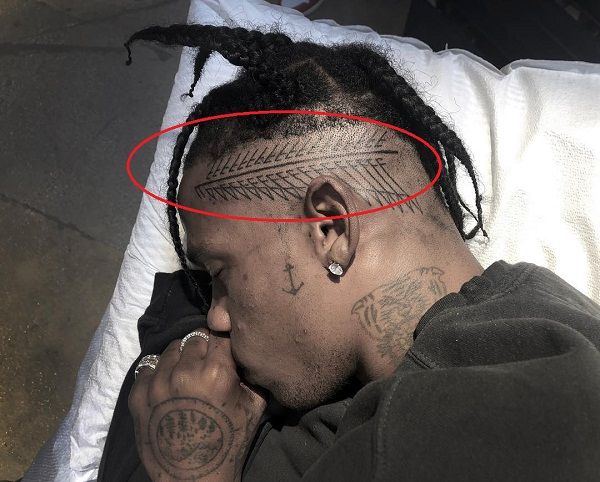 Tattoo: Tribal Design
Meaning: Travis has a large tattoo inked on his Skull, on the left temporal region. This tattoo is inked by the celebrity tattoo artist, Scott Campbell. According to his Instagram account, he specifically captioned the pic as, "Tour-ready," as this tattoo was inked before the starting of his Astroworld Tour. Neither Scott nor Campbell have commented about the meaning behind this ink.
10. "Nature Landscape" in a circle on his Left Hand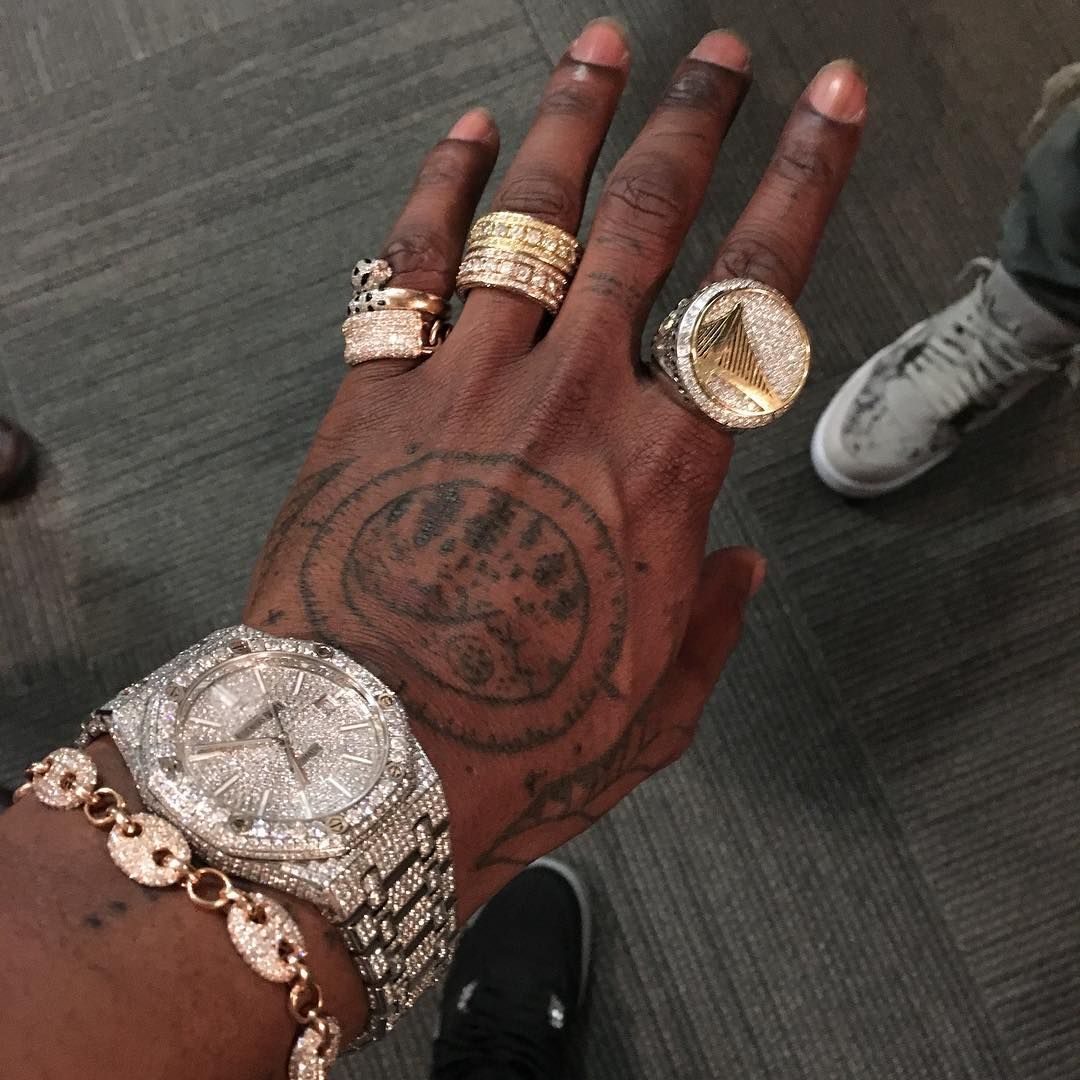 Tattoo: Scenery of Portland
Meaning: Tavis has got a nature scenery tattoo which looks like hills inside a compass, on the back of his hand. It is the scenic view of his favorite place in Portland in the United States. In his Instagram account, he posted the picture of his tattoo and wrote:
I was once asked my fav place in America to find peace. Portland is the answer. Took a trip and found happynes."
11. "Flying Bird" between his Chest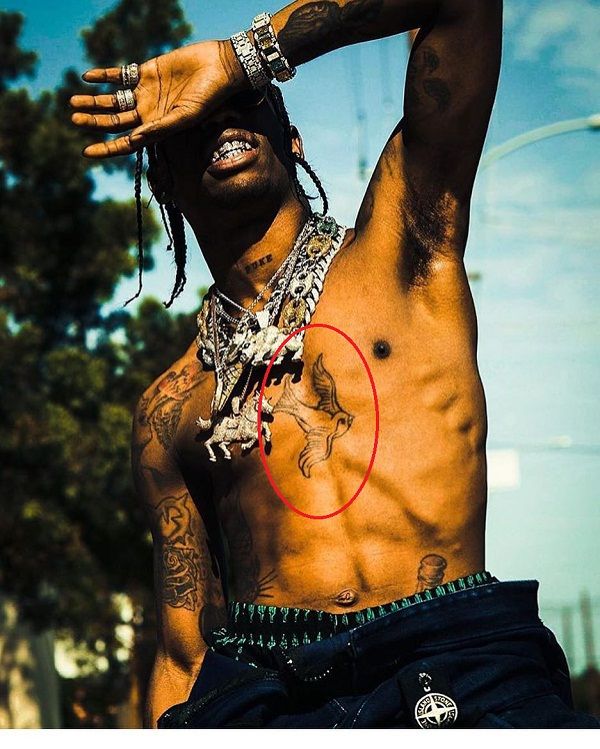 12. Woman Screaming to Broken Heart on his Right Shoulder
13. "Cross" on his Neck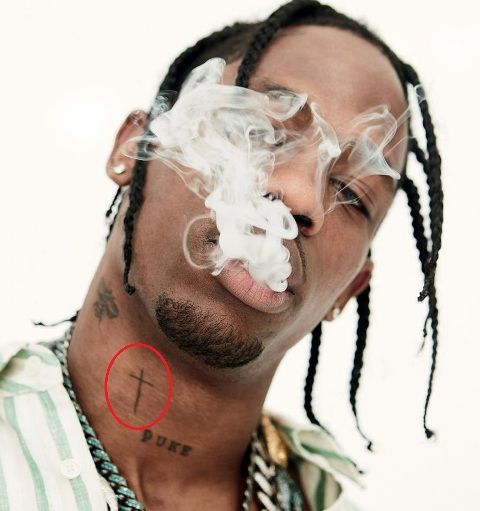 14. "PUKE" on his Neck
15. "Small Tree" on his Right Upper Arm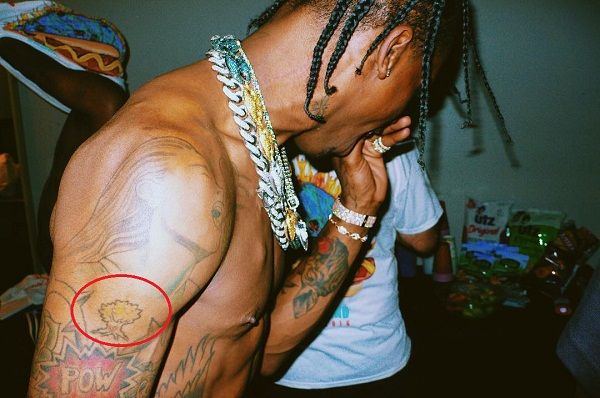 16. "Bee" on his Neck
17. Alphabet "L" below his Right Ear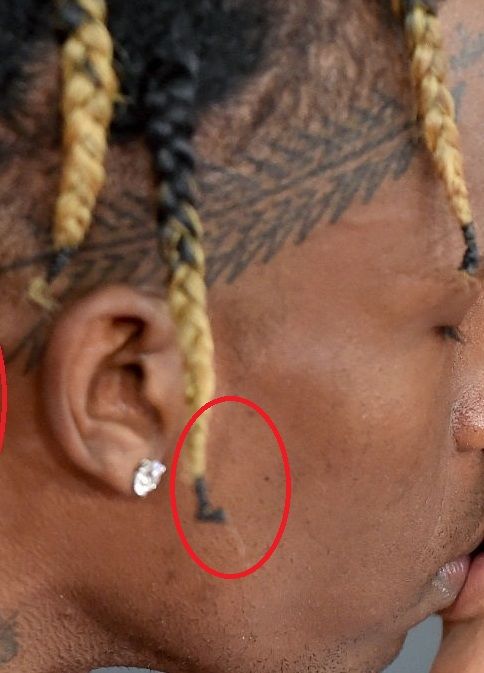 18. Face of a Lady on his Right Hand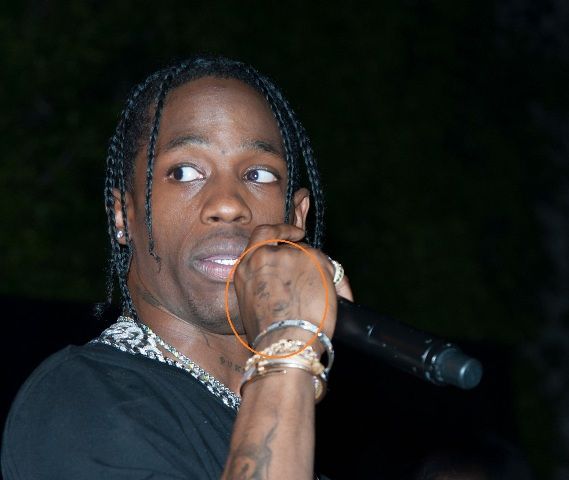 19. "Mercy" on his Right Wrist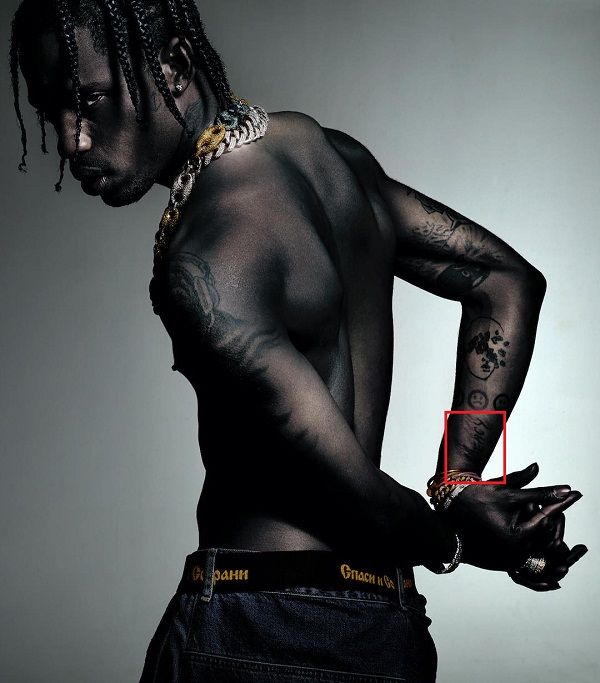 20. Three Emojis on his Right Forearm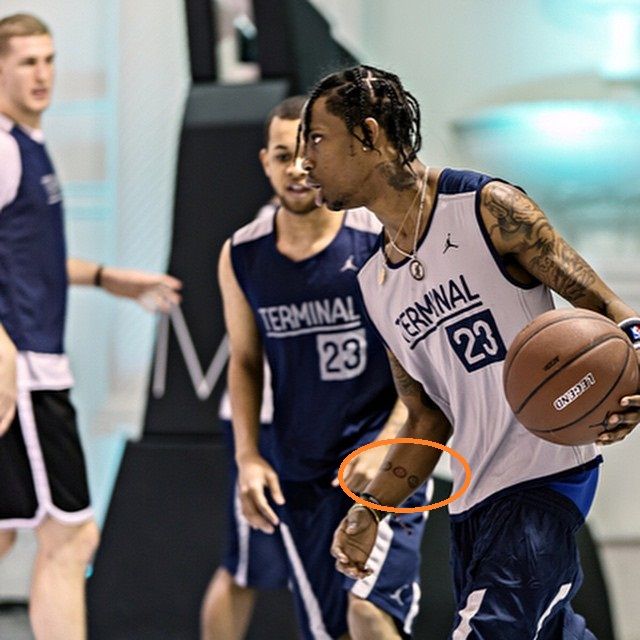 Tattoo: Sad, Smiling and one more Emojis
Meaning: Travis has inked his right Forearm with sad, smiling and one more emojis.
21. Broken Head on Right Forearm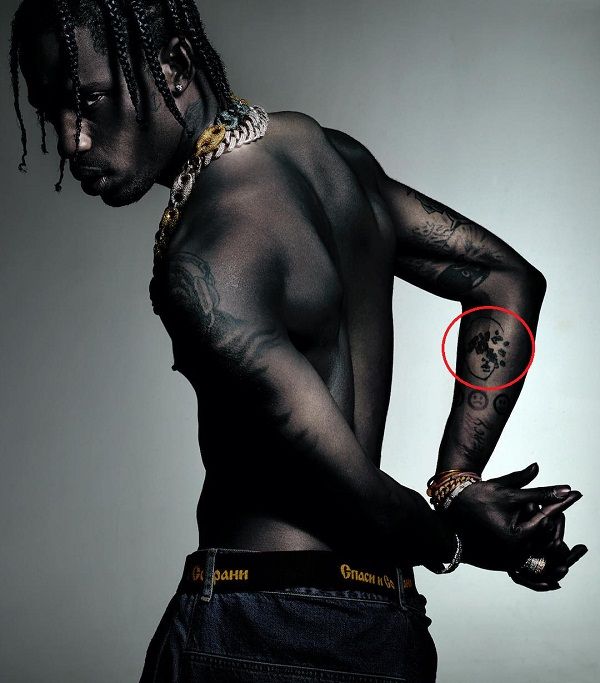 22. Cartoonish Face on his Left Forearm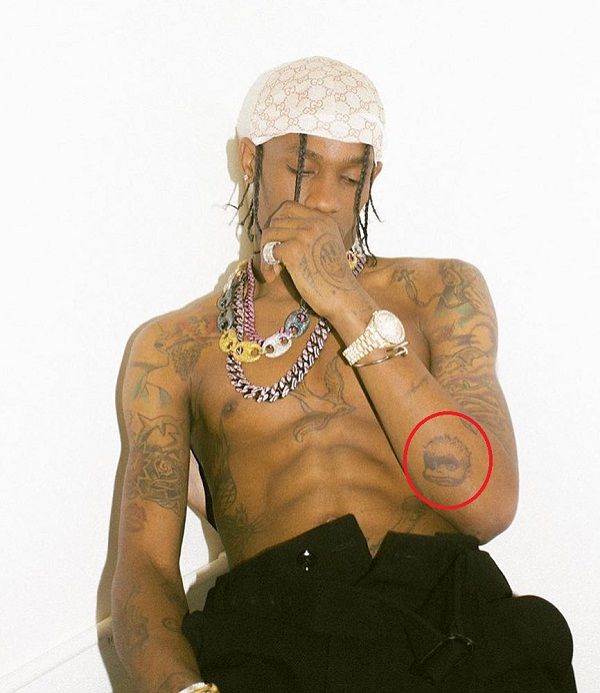 23. An animal with an apple in its mouth on his Left Forearm
24. "Smile Mood" and three Cactus Plants on his Left Elbow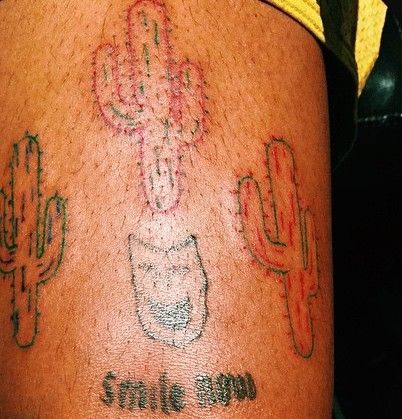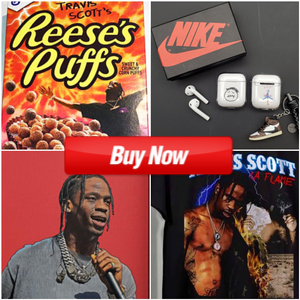 25. "ART" with a Microphone on his Lower Waist
26. "Free" Below his Left Eye
27. Crying Face on the Back of his Neck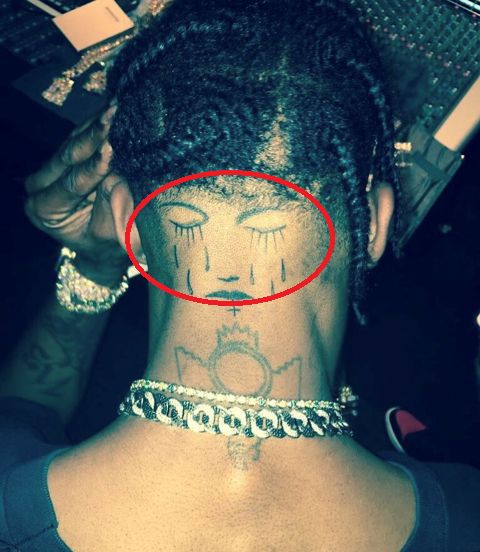 28. "Upside Down Cross" on the back of his Neck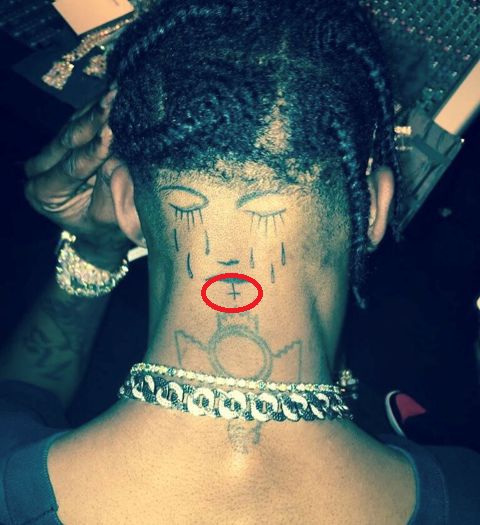 29. Braid like Design on his Left Thumb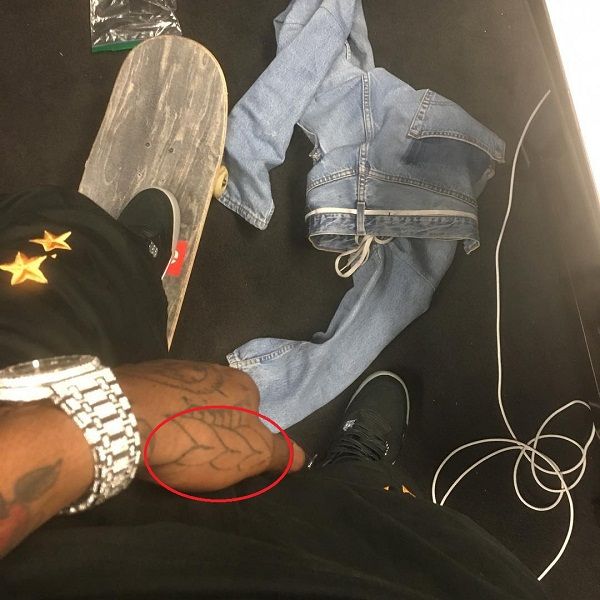 30. Alphabets on his Knuckles
31. Undefined Design on his Left Forearm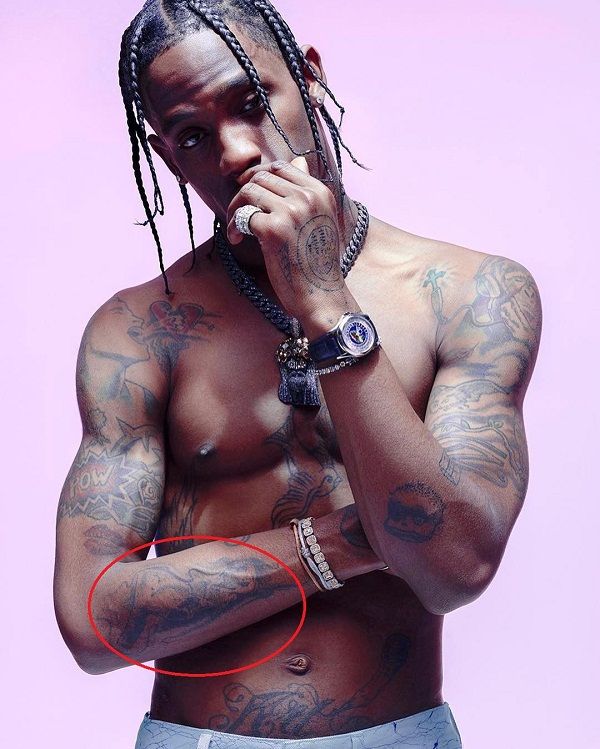 32. "Cactus Jack" Tattoo behind his Right Ea

r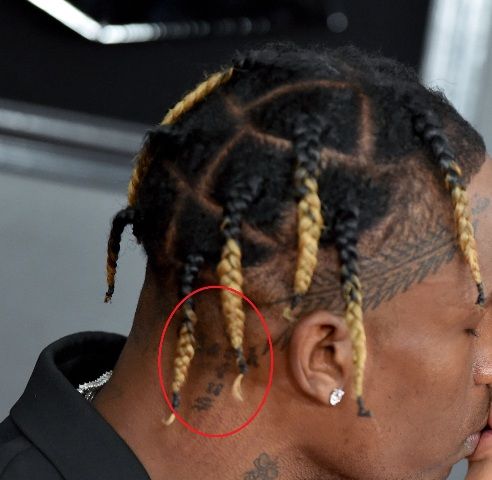 Tattoo: Cactus Jack
Meaning: Scott has inscribed Cactus Jack tattoo behind his right ear. Cactus Jack, is the name of the shoe, he released with the brand, Air Jordan in June 2018 and is set to release more series of this shoe in the upcoming years.
33. Eagle on the back of his neck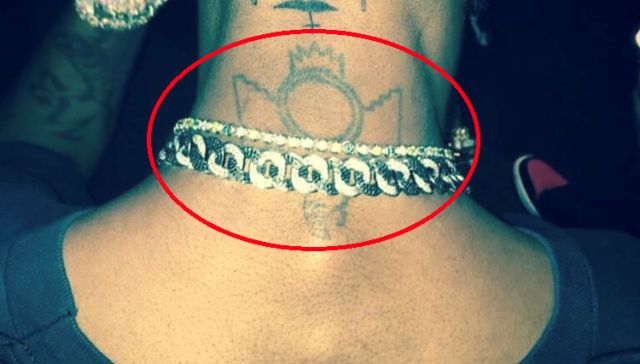 34. "Antler-like Design" on his Left Forearm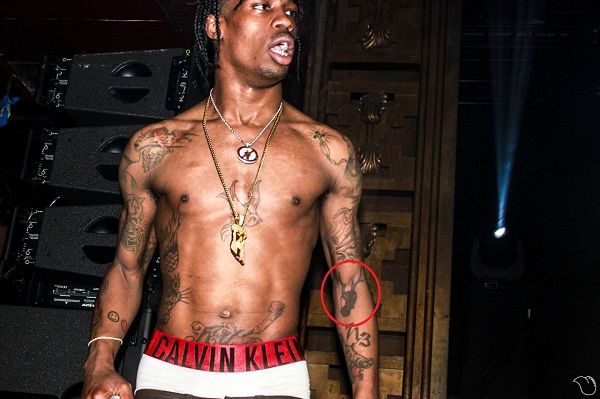 35. Writing on his left Forearm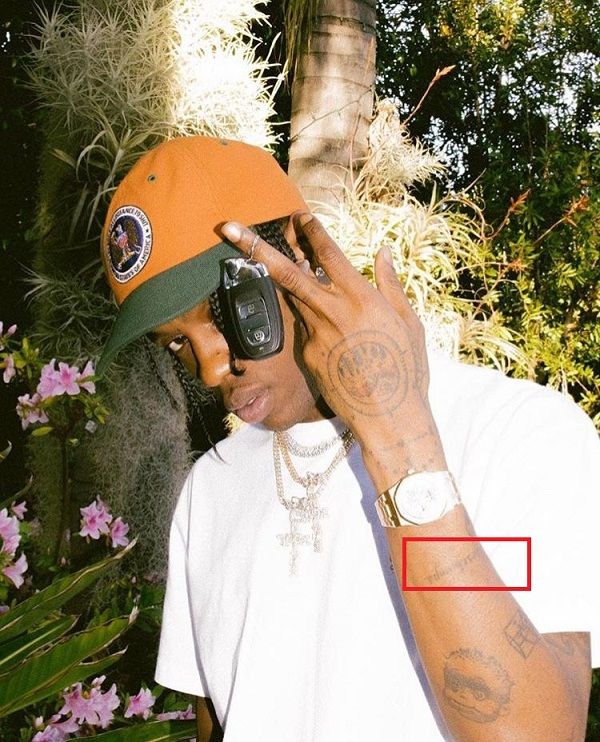 36. Cube with a circle on his Left Forearm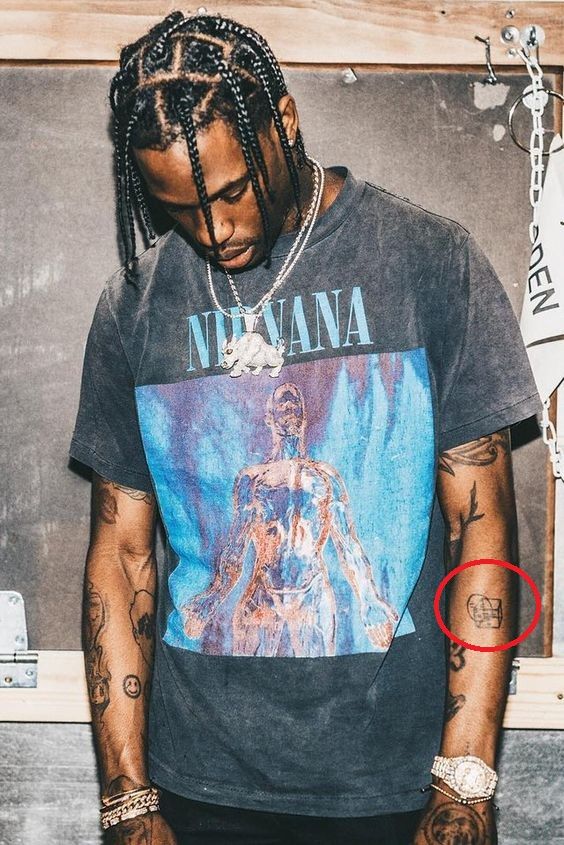 37. "713" on his Left Forearm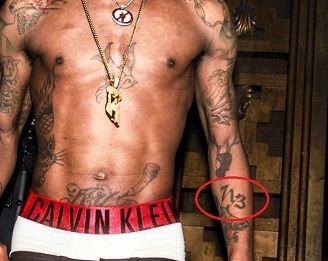 38. Compass-like Design on his Left Wrist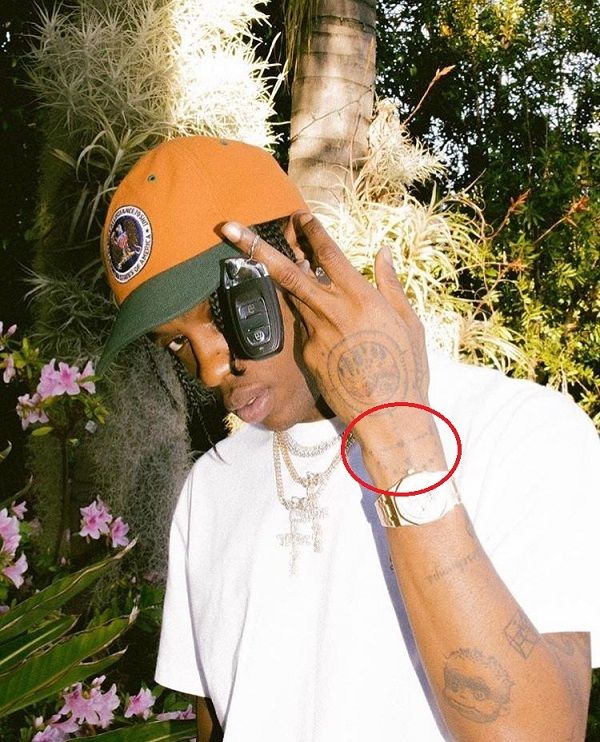 39. Rose on his Right Forearm