Trends like getting tattooed are gaining traction among millennials. Tattoos come in all shapes and sizes nowadays, from quotes to drawings to demonstrations. A world that revolves around such trends is resulting in top bosses, many entrepreneurs and even prime ministers becoming inked.
In this article we would learn about 7 famous CEOs who have experimented with ink! So take a read ahead and probably you might feel interested in getting inked yourself!
Jack Dorsey
CEO Jack Dorsey of Twitter has a large tattoo on his left forearm that extends down the length of his forearm. As well as an f-hole on a violin, the tattoo represents a collarbone and the integral symbol from calculus. In his early 20's he also had his nose pierced – an unusual look not many men could pull off.
Jen-Hsun "Jensen" Huang
Company loyalty is important to Jen-Hsun "Jensen" Huang, the founder and CEO of Nvidia. Therefore, the CEO of the company has a tattoo of its logo on his arm. During an interview, Huang explained that he did it to celebrate the company's stock price breaking $100.
James Murdoch
James Murdoch, the younger son of media mogul Rupert Murdoch, is a tattooed media mogul and former chief executive officer (CEO) of 21st Century Fox. He is often referred to as one of the rebels in the family and has an eyebrow stud as well. It's a legacy from his time with Rawkus Records that Murdoch sports a light bulb tattoo on his arm.
Chanel Maureen Chiquet
Author Maureen Chiquet (L) has two tattoos. She was the former CEO of the fashion house Chanel. There was a lynx and an owl. "They might just be my spirit animal!" Chiquet, who sports the tattoos on her back, thought it was great to do something unexpected, "When you're a CEO, people look at you as some kind of big business person."
Marc Jacobs
A fashion designer from the U.S., Marc Jacobs (born April 9, 1963) has designed for Lane Bryant, Gucci, and Yeezy. Marc Jacobs is the head designer of his own fashion label, Marc Jacobs. He also created Marc by Marc Jacobs, a diffusion line that lasted for about 15 years before being discontinued after the 2015 fall/winter collection. There were over 200 retail stores in 80 countries at one time. The French design house Louis Vuitton had him as its creative director from 1997 to 2014. Time magazine named Jacobs the number one person in the world in its "Time 100" list in 2010, and Out magazine ranked him number fourteen on its list of "50 Most Powerful Gay Men and Women in America" in 2012. He also, surprisingly has many tattoos on his skin!
Eminem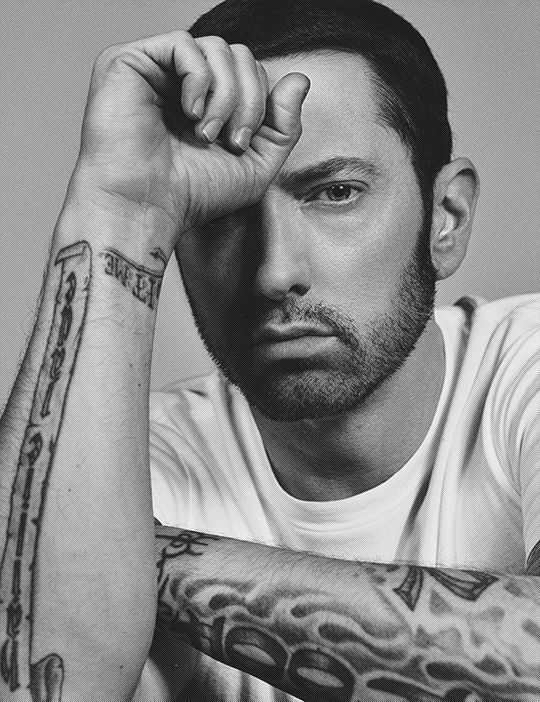 Shady Records, founded after Eminem's The Slim Shady LP (1999) became a highly successful album, is a record label run by Eminem and his manager, Paul Rosenberg. Eminem and Rosenberg are the label's presidents. He has numerous tattoos covering much of his body.
Lil Wayne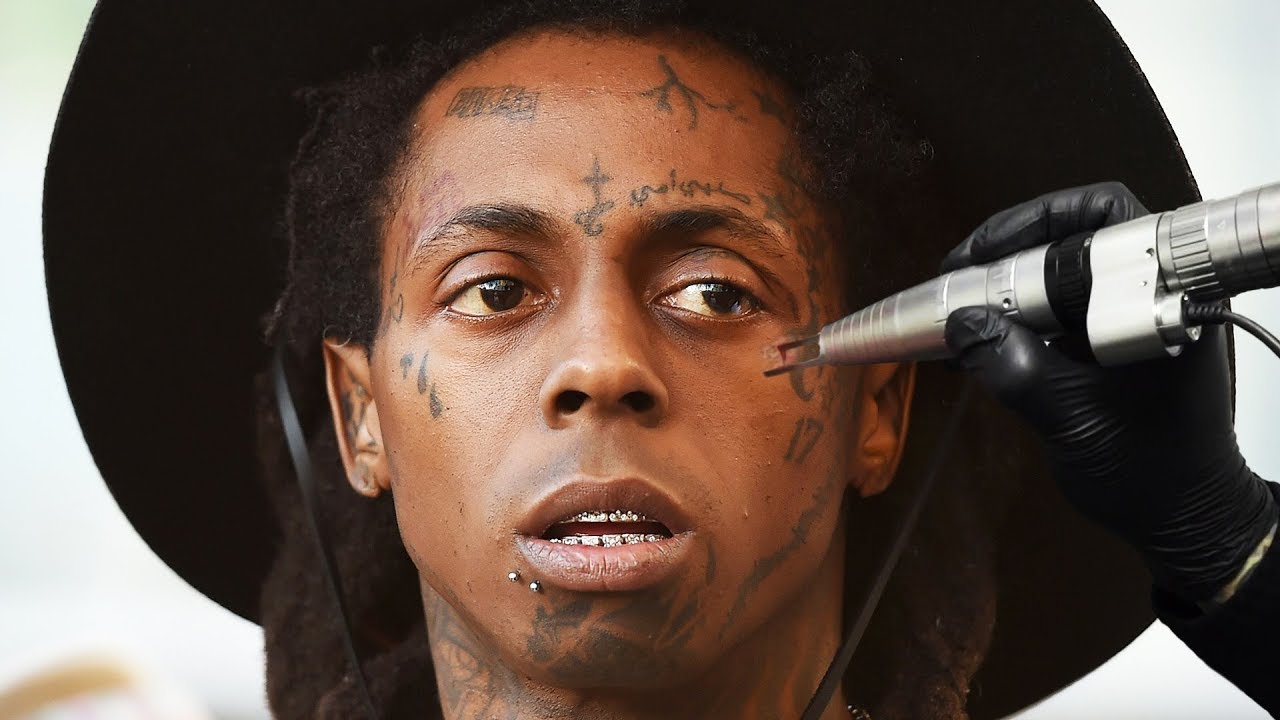 Founded by rapper Lil Wayne, Young Money Entertainment produces records in the United States. Mack Maine, who is one of Lil Wayne's closest friends and fellow rappers, is the president of Young Money. Records are distributed by Republic Records and are an imprint of Cash Money Records. Wayne has numerous tattoos throughout his body.