The alluring artist, songwriter, singer, guitarist not just ooze with great music and talent but is also one of the amazing looking stars we have witnessed in this century. John Mayer tattoos similarly enhance his personality making 'his body a wonderland.' With a total of 8 tattoos adorning his gorgeous body, John Mayer has got some great inks which inspire many others to get it on with ink and needles.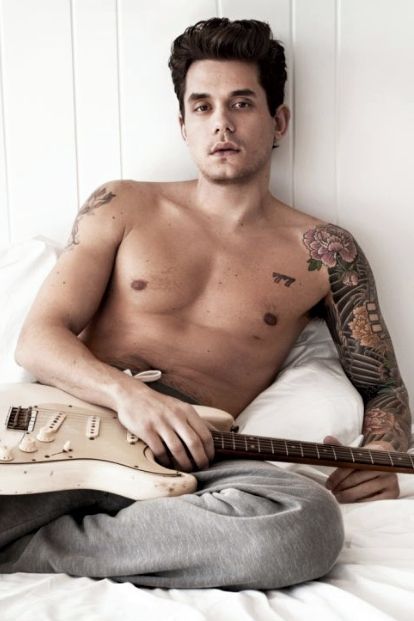 During his stay in Japan while studying, John Mayer got fascinated by tattoos and got a craze of getting inked there in Japan.
1. Koi Fish
One of Mayer's first tattoos is a Koi Fish which he got at the age of 18 in Japan. This tattoo is on his right shoulder and forearm. The tattoo is crudely drawn and is of a fish which the singer guesses never existed in nature.
2. Home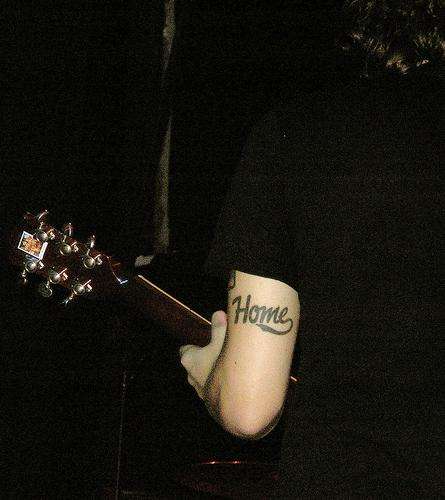 The singer has got the word "Home" inked on his left bicep. It is basically on the backside his left arm.
3. 77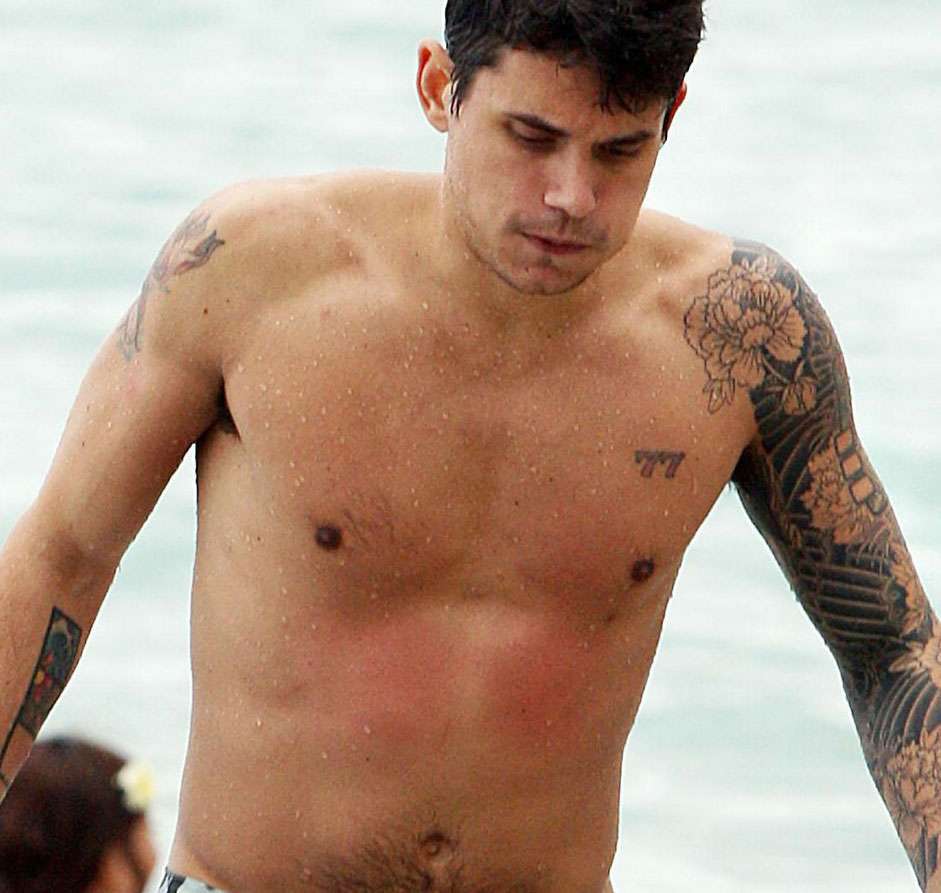 John has got number 77 inked on his left side of the chest. The number represents the birth year of the singer which is 1977.
4. Life
Word "Life" is tattooed on the back of the right arm of the singer. The star got inspired to get this tattoo from his own song from the album "Heavier Things."
5. 3 Squares
On the right forearm of John, there is a three box tattoo which the singer got in 2003 and thereafter got it filled with the different colorful tattoo.
6. SRV Tattoo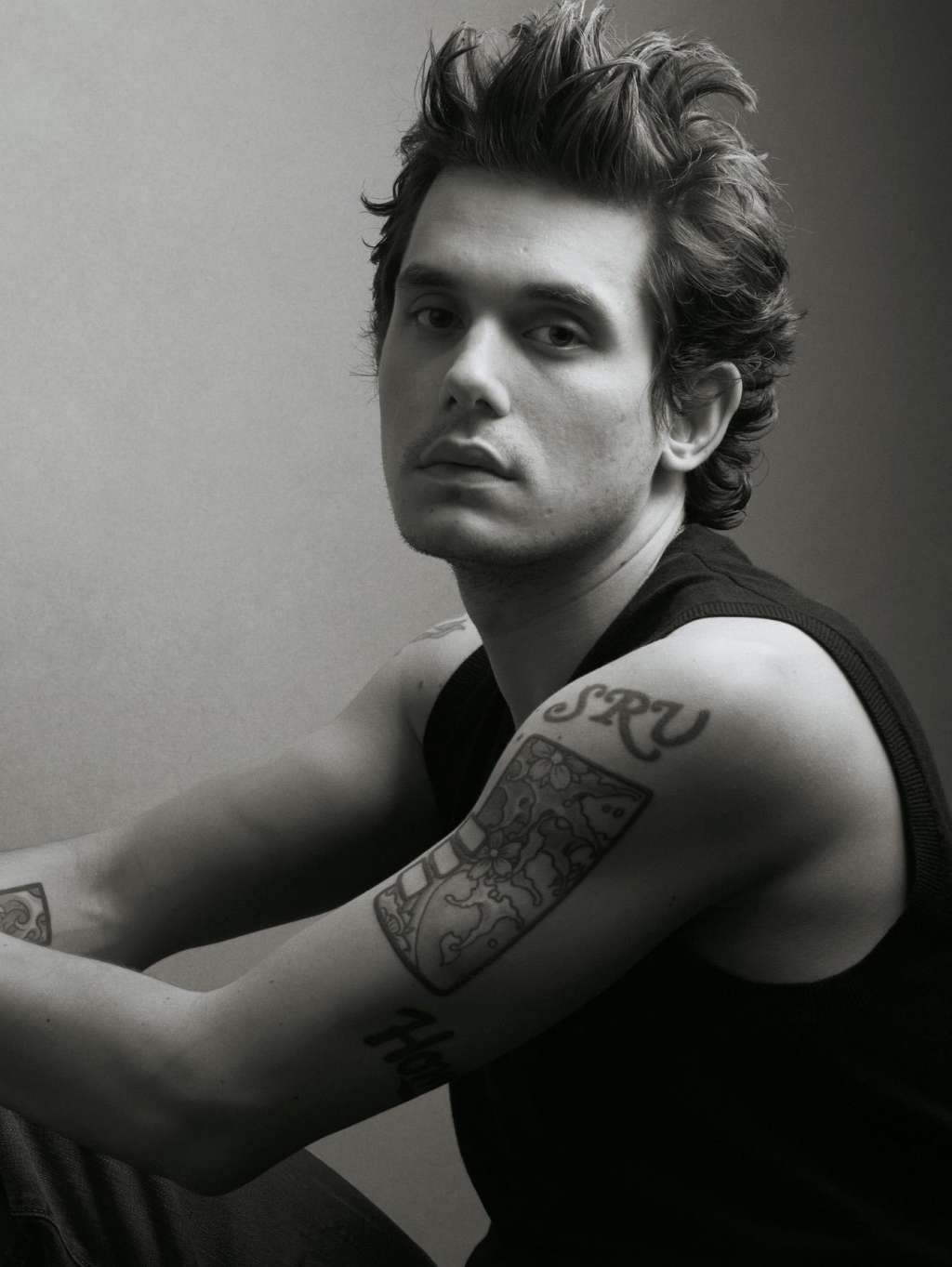 John Mayer idol, Stevie Ray Vaughan, who inspired him to learn guitar is given a tribute in the form of a tattoo with SRV initials on John's shoulder. The tattoo is on his left upper arm and is a dedication to his idol.
7. Japanese Full Arm Tattoo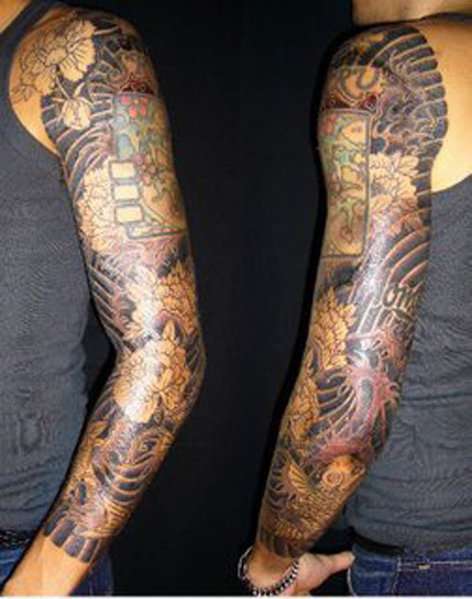 John's left arm is covered with a beautiful Japanese tattoo which he got from Japan during his stay there, from an artist named Horimitsu. To get this traditional tattoo, the singer had to go to the tattoo shop many times to prove his worth to get himself inked. This particular tattoo is tapped onto the skin.
8. Floral Design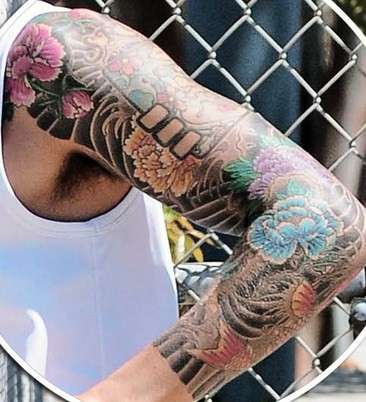 On the left shoulder of John, various floral design tattoos are inked with a dragon-like figure in between. This simple yet artistic colorful tattoo has a lot of element which started with just a rectangle.