For those wanting to work on a sleeve or develop a larger piece, nothing quite parallels the vibrant, flowing aesthetic of the traditional-style tattoos of Japan. Drawing from an extensive range of themes and motifs originating from Shintoism, Buddhism, Daoism, and folklore from the Far East, these exquisitely meaningful tattoos can portray one's inner strengths, life ambitions, and spiritual aspirations.
Incorporating the ever-popular manga, Japanese comic book, and anime art style, into this already glorified and honored form of tattooing gives the piece a unique, modern edge while clutching onto the air of authenticity that is so indispensable and characteristic of the art form. The singular style and form of Japanese tattoo pieces are immediately recognizable and stand apart from the rest, each being an individual and powerful work of art. The pieces can consist solely of elaborate black and grey-scale shading or can comprise of a striking array of bright colors, tailoring to particular taste and preference. It's one of the most successful manga and anime series of all time, so is it at all surprising that fans have inked themselves with awesome One Piece tattoos over the years? The One Piece tattoos on this list include Luffy tattoos, Zoro tattoos, and even Chopper, Ace, and more popular characters. The Luffy fist tattoo is one that went semi-viral on the internet, and with its unique design, it's not hard to see why. The artist used the person's original fist as Luffy's fist, formulating an impression that Luffy is using his gear 3 giant fist.
This fan opted for a more feminine piece with the Straw Hat Pirates logo hanging on a cherry blossom branch, a clear reference to Japanese culture.
While this one took a step further and went for a more realistic-looking logo.
The Jolly Roger, looking as alive and as might as ever.
Remember that 3D tattoo arm craze? That was crazy popular with the One Piece fans!
This one is so good it hurts?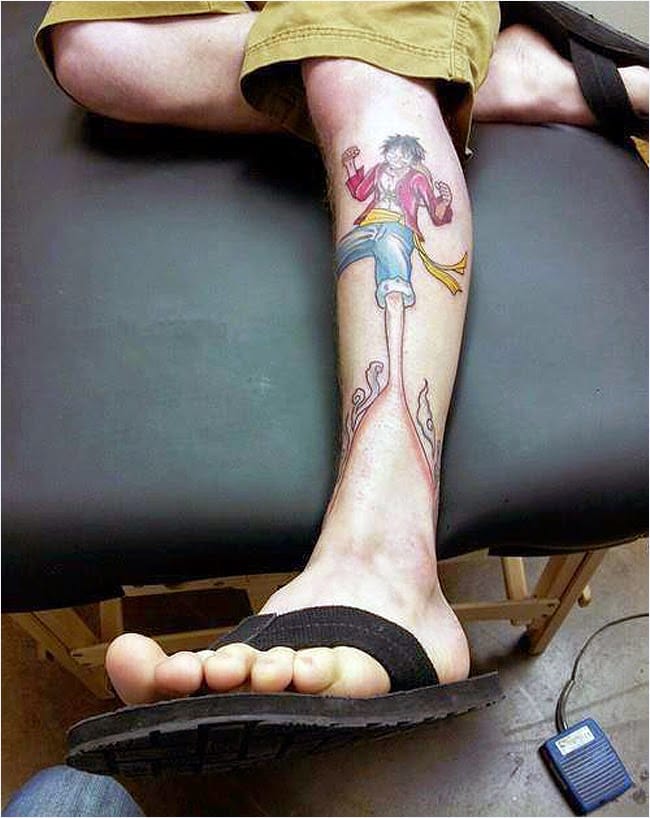 This one is so good it hurts?
Luffy and Chopper being über kawaii!
Who could forget Nami, the muse of the Straw Hat Pirates?
Luffy and Toni Sending a Message
Brotherly Love- Ace and Luffy