Russell Westbrook III is an American professional basketball player who plays in the NBA for Houston Rockets. He won the NBA Most Valuable Player Award in the 2016-17 season and is also a nine-time NBA All-Star. Russell played college basketball for the UCLA Bruins and was selected in the 4th overall pick in the NBA 2008 draft by Seattle Supersonics. He has also represented the United States National Basketball Team many times and won the 2012 Olympics and the 2010 FIBA World Championship. He represented the Oklahoma City Thunder, before joining the Rockets in 2019.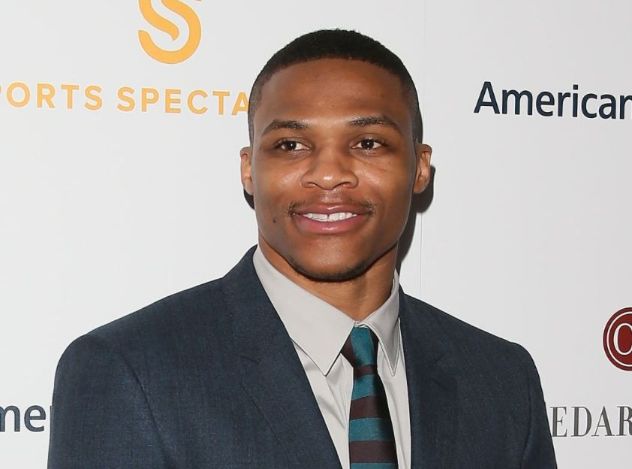 Russell was one of the few NBA players without a tattoo. Back in 2018, he said that he was ready to get his first tattoo and would get one when he won the Championship. However, he recently decided to get one. Let us take a look at it and the meanings behind it.
1. Bicep Tattoo
Tattoo: The right bicep of the player has the word, "nonojojoskye" tattooed on it.
Meaning: The tattoo on his bicep is a matching tattoo that he got with his spouse, Nina. The tattoo represents the name of the couple's three children. "Nono" for their son, Noah Russell Westbrook, and "jojoskye" for their twin daughters, Jordyn and Skye Westbrook.