Standup comedian, Shayne Smith is known for his geeky jokes and massive tattoos, Shayne is one of the most tattoed comedians in the world. Despite his trimmed tattooed looks, Shayne is as he himself would say- a huge nerd. He has a lot of positive energy when he performs on stage and a down to earth attitude, making him a hit with most audiences. With or without tattoos, Shayne is a funny man. Let's have an in-depth look on his inked skin.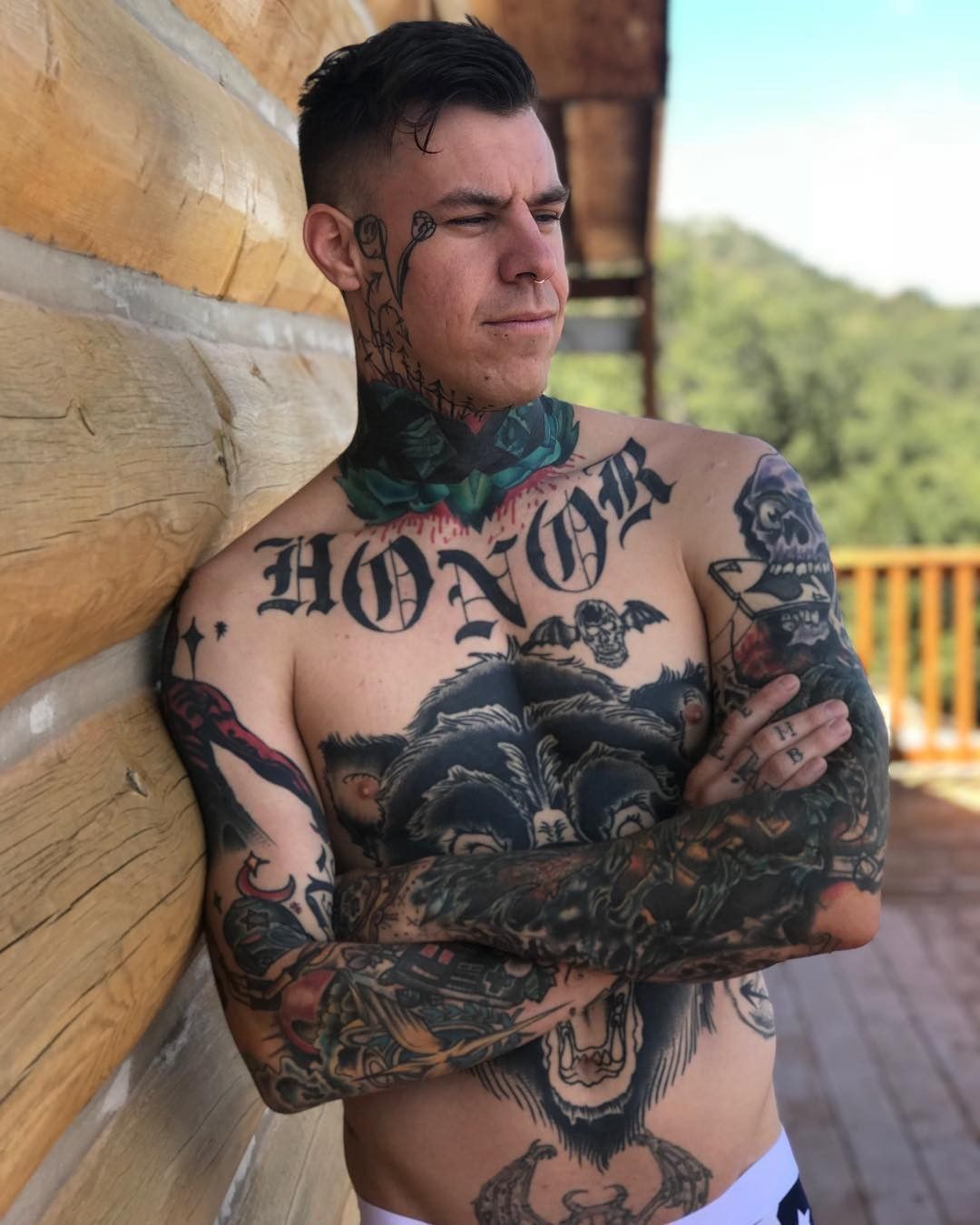 1. "Honor" on his Chest
2. Massive Bear on his Abdomen and Chest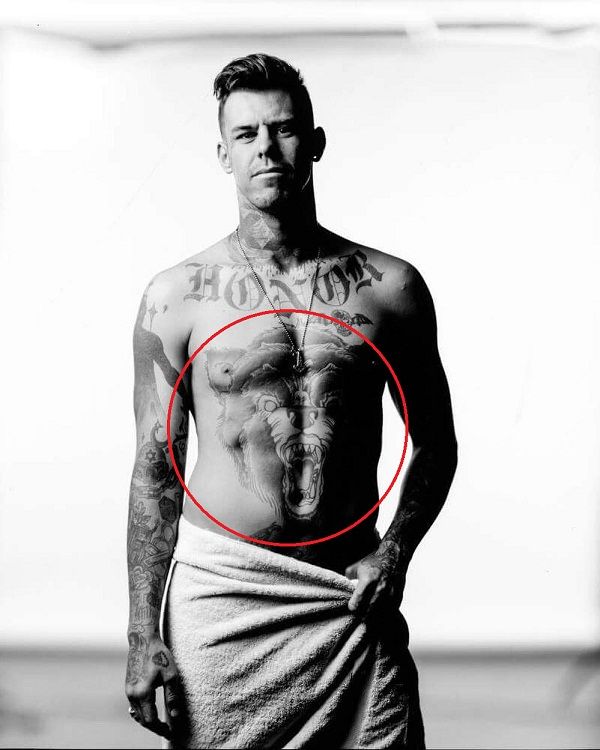 3. "XXX" on his Neck
Tattoo: XXX
Meaning: Shayen has inked XXX on his neck. The tattoo has a green color background and there are some arrows popping-out from this tattoo, which go upwards towards his cheeks.
4. "Winged Skull" on Chest
5. Bat on the Lower Abdomen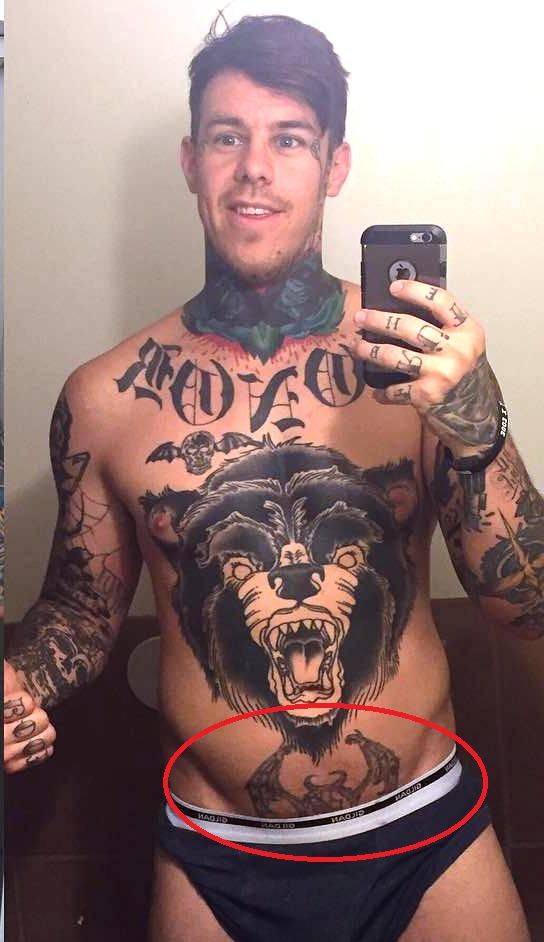 6. Swordsman on the back of his Hand
7. Emperor Swordsman on Right Elbow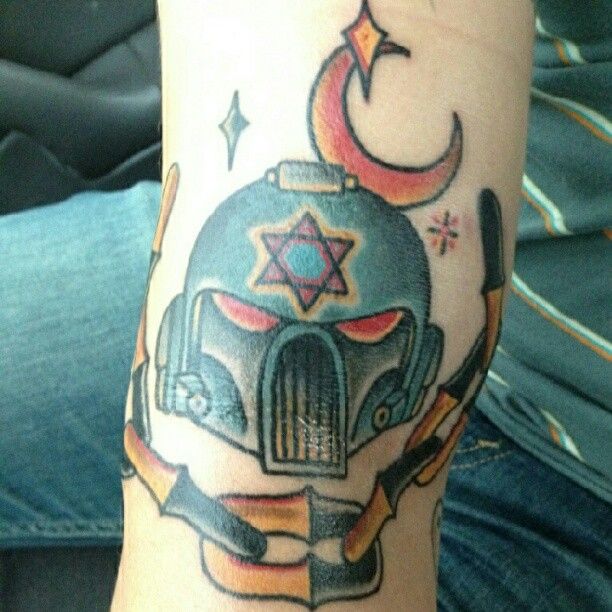 Tattoo: Emperor Swordsman
Meaning: Shayne has got his right elbow inked with the colorful Emporer swordsman. This tattoo was inked by the tattoo artist, Adam Gibson.
8. Massive Skull with an ace of spade card in its mouth on his Left Shoulder
9. "FRUT" on his knuckles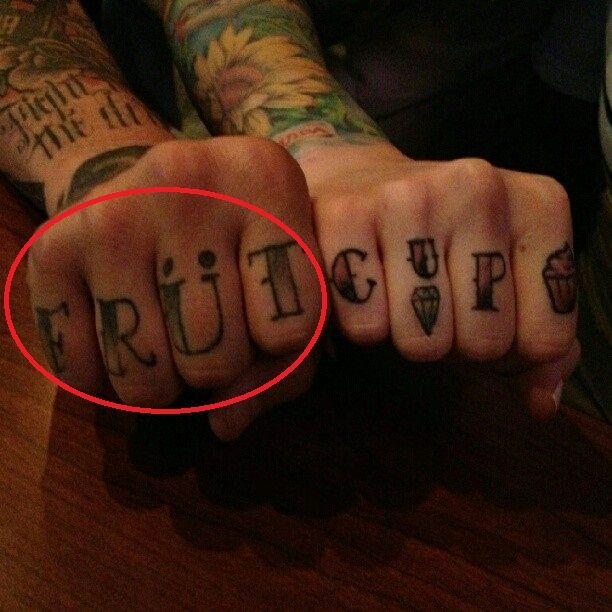 Tattoo: FRUT
Meaning: Shayne got the matching tattoo inked on his knuckles with his wife, who got 'CUP' inked on her knuckles. He wrote, "We are adorable" on his Instagram post.
10. Star behind his Right Ear 
11. Two Rose like Design Beside his Right Eye
12. SXE tattoo on his Upper Right Arm
13. Crescent moon with Arrow on his Left Cheek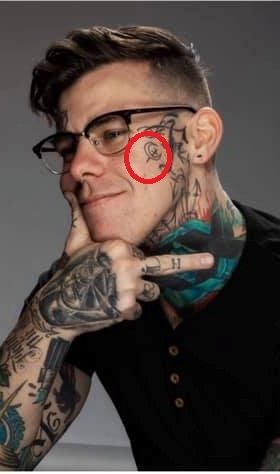 14. BOOT on his Left Knuckles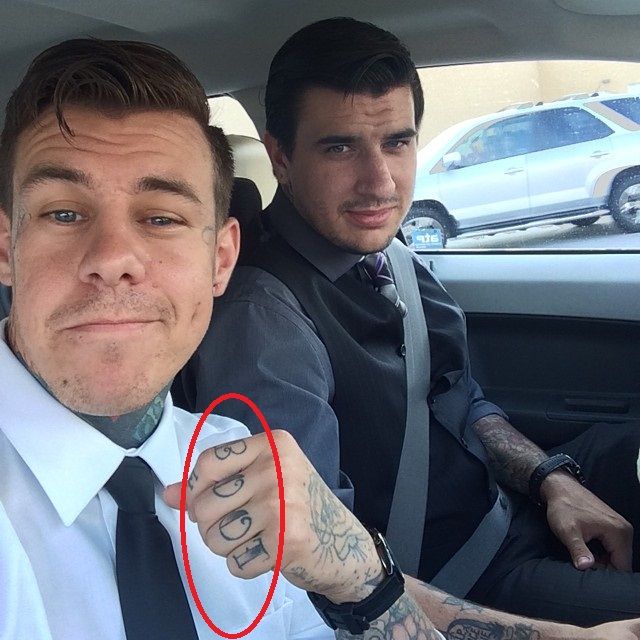 15. BADMAN on his Right Side of Chest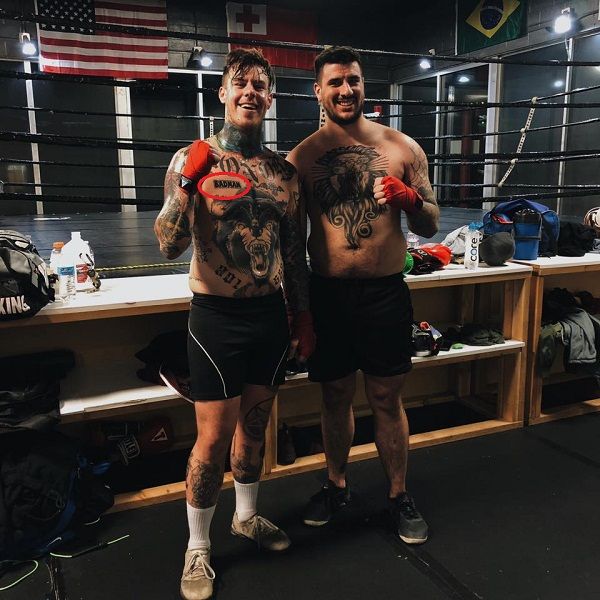 16. MPQT on the back of Left Hand's Finger
17. "Cross Silhouette" on his Right Forearm
18. Tree-Like Design on his Right Waist
19. "Rose" above his Right Eyebrow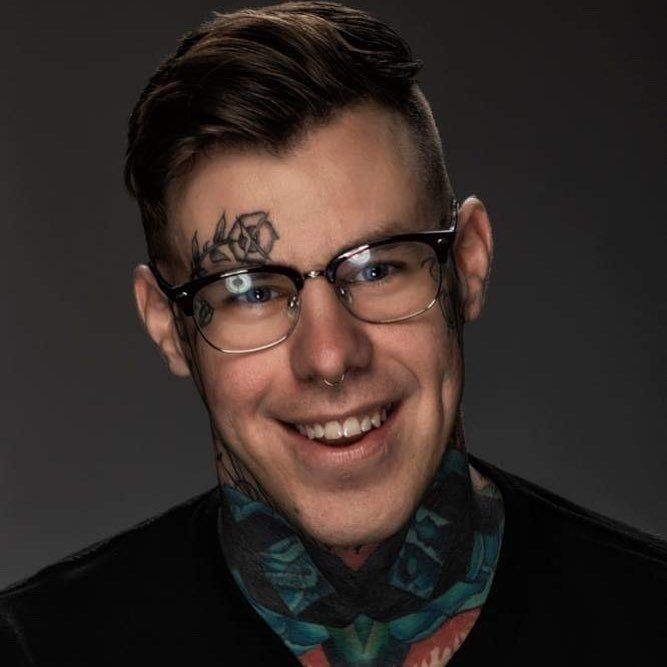 20. "Half-Filled Heart" on his Right Thumb
21. "E, H, B, A" on the back of his Right Hands Finger
23. "Space Wolf"
Tattoo: Space Wolf
Meaning: Shayne has got the tattoo of space wolf inked on his skin. This tattoo was inked by the tattoo artist, Adam Gibson.
24. "Red Monster" on his Right Shoulder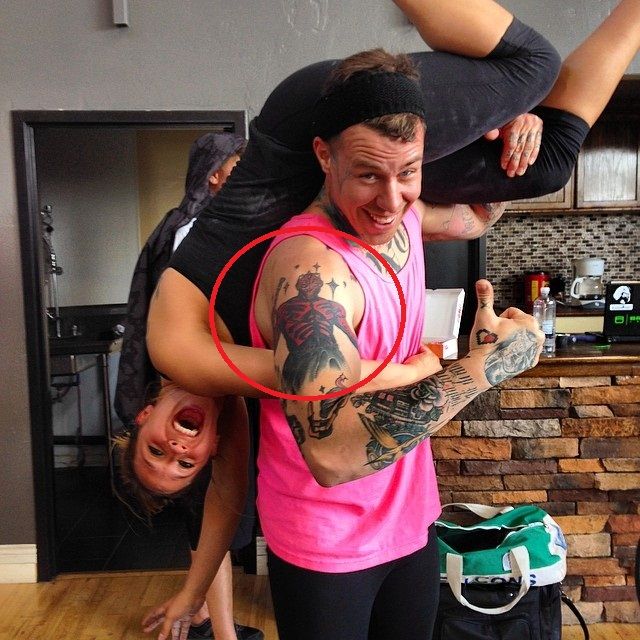 25. "X" or "Cross" on his Right Thumb
26. Alphabets on the side of his Left Hand
27. "Cross Sign" on his Right Elbow
28. Cobwebs on his Left Arm
29. MAGNETO on his Lower Back
Tattoo: MAGNETO
Meaning: Shayne has inked Magneto on his lower back. Magneto is a fictional character appearing in American comic books published by Marvel Comics, commonly in association with the X-Men.
30. Alphabets U and T on his Left and Right Calves
31. Pirated Skull on the back of his Left hand
32. Emporer on his Left Lower Leg
33. "Fight For the Death" on his Right Wrist
34. Floral design on his Right Forearm
35. Knife Like on his Right Wrist
36. Undefined Design on his Left Arm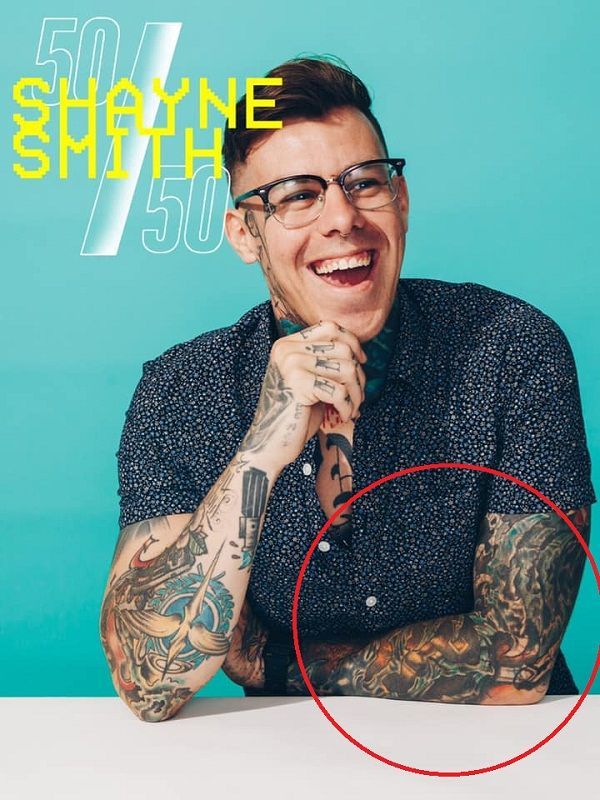 37. Knuckles on the Left Shoulder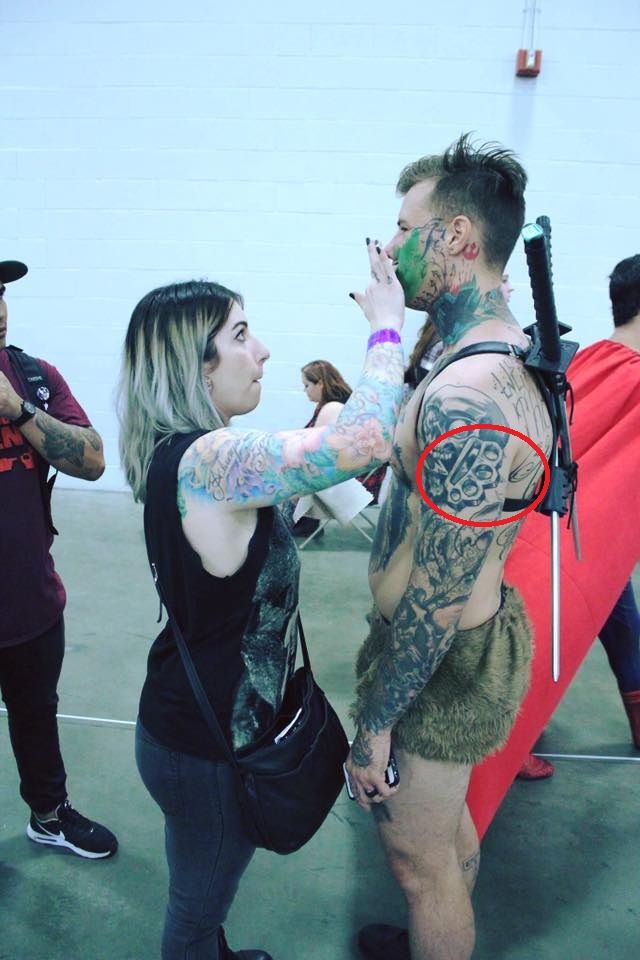 38. Triangular Design on his Right Wrist
29. Undefined Design on the back of his Neck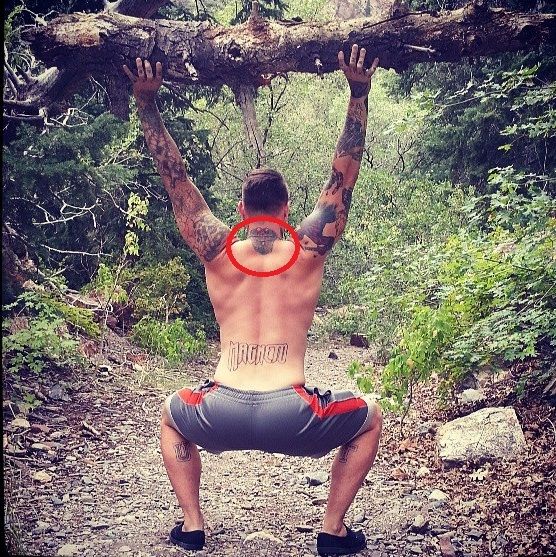 30. Red Colored Pattern behind his Left Ear
31. Undefined tattoo on his Upper Left Leg
32. Star on his Left Knee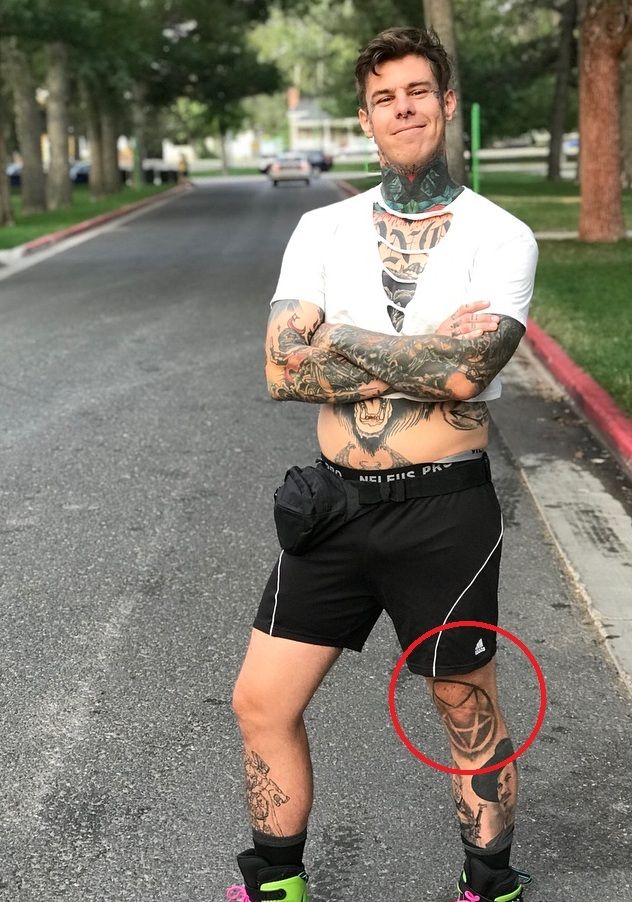 33. "Portrait of Wyat Earps" on his Right Calf
Tattoo: Portrait of Texas Jack Vermillion:
Meaning: He has got this friendship tattoo with his best friend, Jared Collins. The tattoo is a portrait of the actor Kurt Russell who played Wyatt Earp in the motion picture Tombstone, alongside a tattoo of a portrait of the actor Val Kilmer who co-starred with Russell in Tombstone, playing the role of Earp's best friend, Doc Holliday.
On his Instagram account, he wrote, "Doc Holliday: Wyatt Earp's my friend. Texas Jack Vermillion: Hell, I got plenty of friends. Doc Holliday: I don't… Thanks. Friendship tattoo with my brother." This tattoo was inked by the tattooist, Kasey Rose.
34. Mic on his Left Forearm
35. Circular Design on his Right Upper Arm