The beautiful and ravishing pop star, Cheryl Cole is an English singer and television personality who is popularly known for her love for tattoos. She has got several tattoos inked on various parts of her body. Let's scroll further to know the details regarding her tattoos along with their meanings.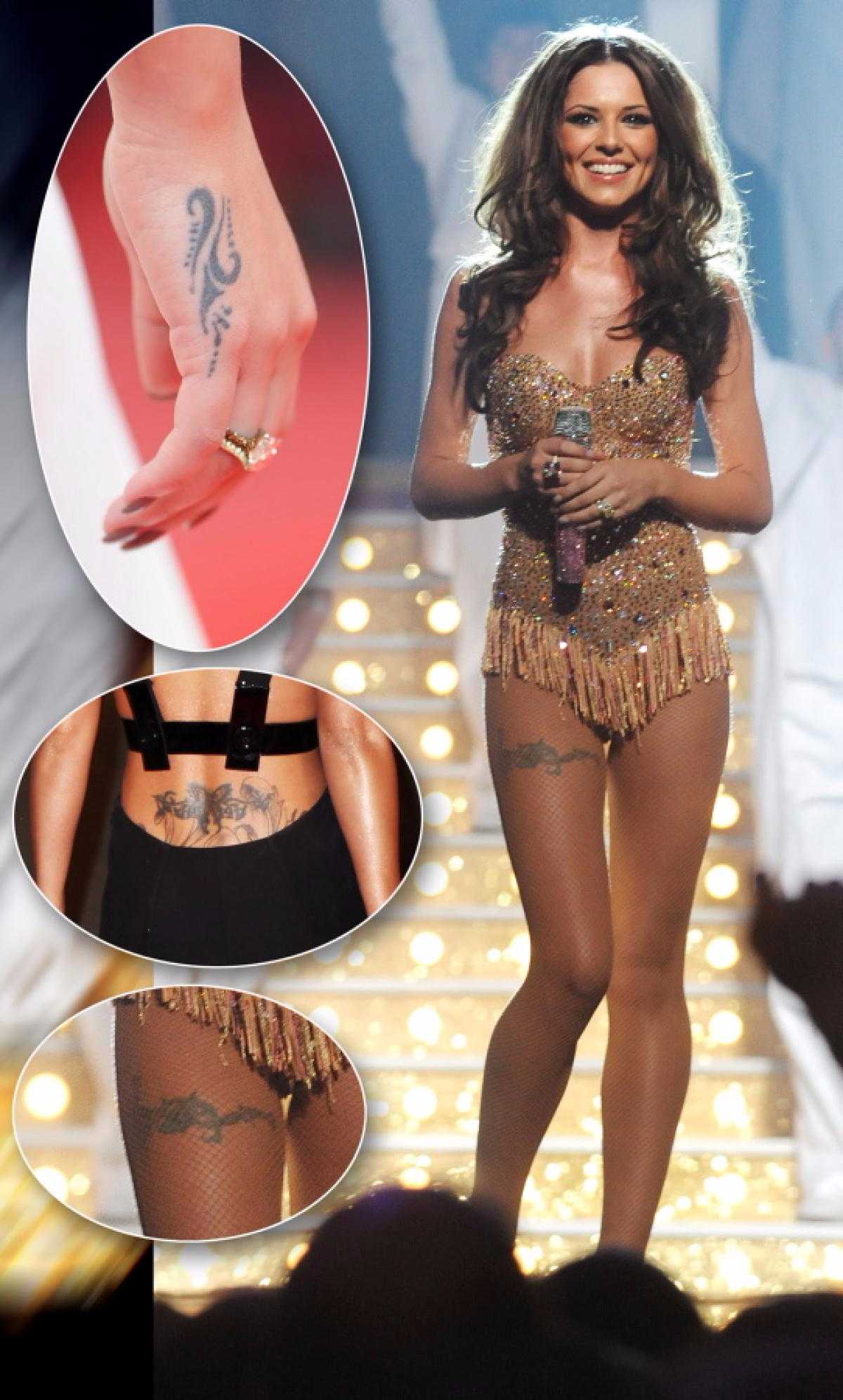 1. 'Mrs C' Tattoo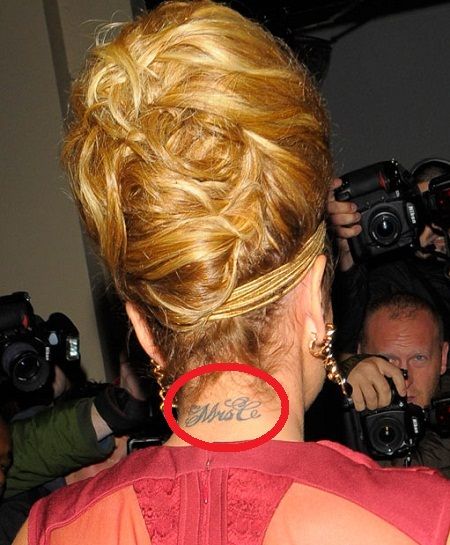 Tattoo: 'Mrs C' Tattoo on the nape of her neck.
Meaning: Cheryl got a tattoo of 'Mrs C' inked on the nape of her neck in the year 2006 after she got married to a football player, Ashley Cole and took his last name, Cole. Even though the couple got divorced in the year 2010, she did not get the tattoo removed to which she said,
it's nothing to be ashamed of, and she didn't want to rub it away."
2. 'Tribal Pattern' Tattoo
Tattoo: 'Tribal Pattern' Tattoo on her right hand.
Meaning: The right hand of Cheryl has got a Polynesian Maori style tribal tattoo, and it is one of her favorite tattoos. Even though this tattoo does not have any particular meaning and seems like an abstract, the star says that it defines a new beginning for her and it also stands for letter 'C'. Generally, tribal tattoos are symbols of social status and family identification.
3. 'Rose' Tattoo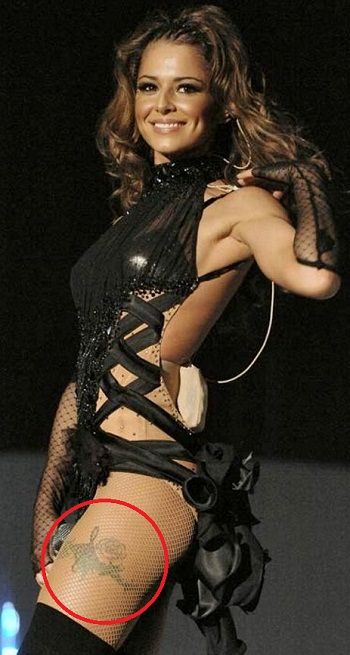 Tattoo: 'Rose' Tattoo on her left thigh.
Meaning: Cheryl has a rather interesting tattoo on her thigh which has rose, vines, barbed wires, and treble clef wrapped around her thigh. The roses are her favorite flowers and the treble clef in the tattoo signifies her musical career. Cheryl got this tattoo soon after her fame from 'Girls Aloud' on the musical reality show 'Popstars- The Rivals'.
4. 'Rose Pattern' Tattoo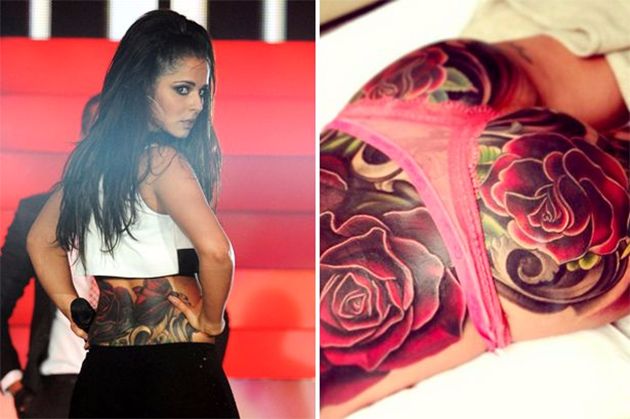 Tattoo: 'Rose Pattern' on her lower back that continues till her hip area.
Meaning: The star has a huge floral tattoo covering her lower back and her hip area. She got this tattoo inked in 2013 from the tattoo artist, Nikko Hurtado, in multiple sessions. Cheryl says that the tattoo has a significant meaning for her and English roses are her favorite. Also, she got this tattoo to cover up her various other tattoos and thought of getting it after she got Malaria in the year 2010. She says that
Life's too short and I wanted a big tattoo."
5. Rose Butt Cheek Tattoo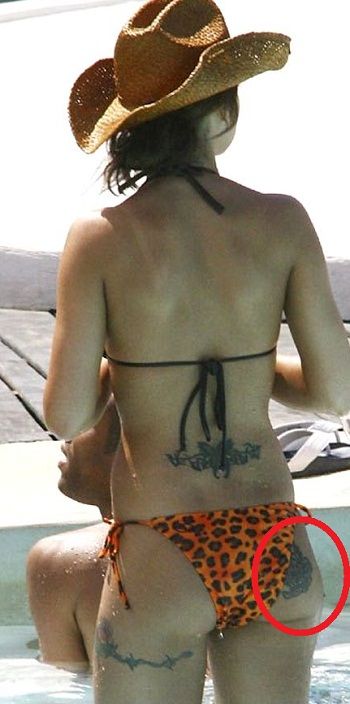 In the year 2007, Cheryl also got a rose tattoo on her left butt cheek which was later covered up with the massive tattoo. She surely seems to love roses, though!
6. Tweety Bird Tattoo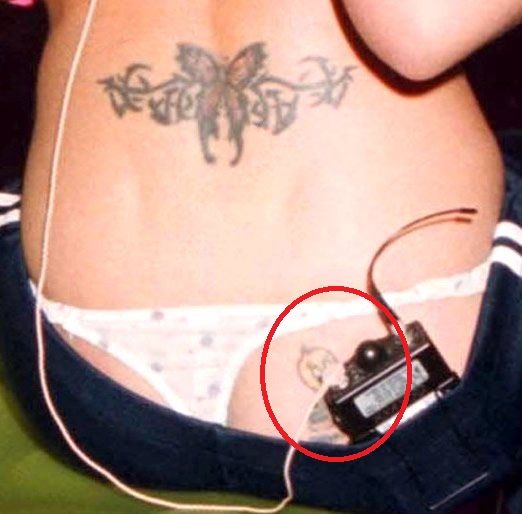 Cheryl first ever tattoo was of a Tweety cartoon bird tattoo on her butt which she got at the age of 16. This tattoo was a dedication to her sister's first child, and everyone got a little symbol for him. She chose this particular one because of its similarity to their family name Tweedy.
7. Red Heart Tattoo on Finger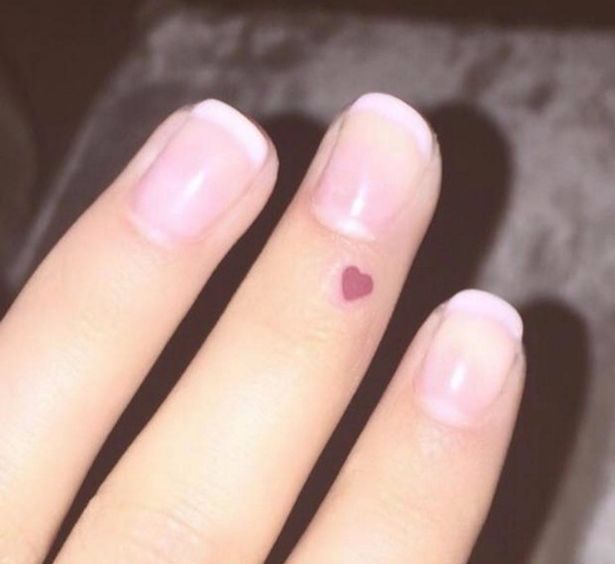 Cheryl got a tiny red heart tattooed on her left middle finger. The tattoo is just below the base of the nail. After the huge butt covered floral tattoo, she thought of getting the tiny one as well.
8. Cleavage Tattoo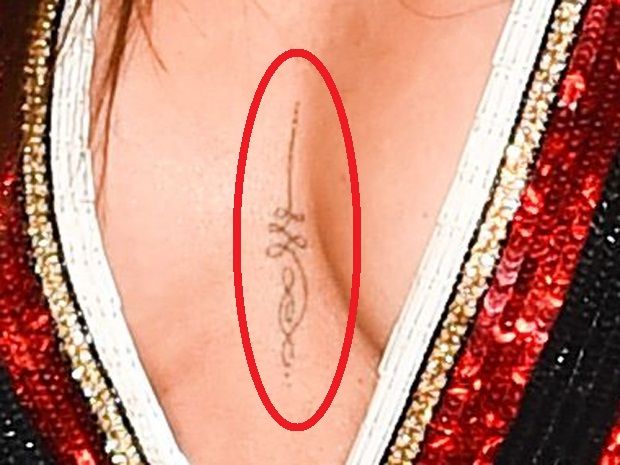 In the latest addition to Cheryl's tattoos, the star got a rather intricate and delicate tattoo in between her cleavage. The Tattoo is the Buddhist symbol of Unalome, which represents the path to enlightenment.
9. Tribal Butterfly Tattoo
One of the oldest tattoos of Cheryl dates back to 2002 which is a tribal butterfly tattoo on the lower back which is now covered up by the huge floral tattoo.