Tyshun Raequan "Deebo" Samuel, an American football wide receiver, plays for the San Francisco 49ers of the National Football League (NFL). Deebo began playing during his college days when he first played at South Carolina. Deebo carries a number of tattoos on his body and most of them are dedicated to his love for the game. Let us see what his tattoos are and the meanings they hold for him.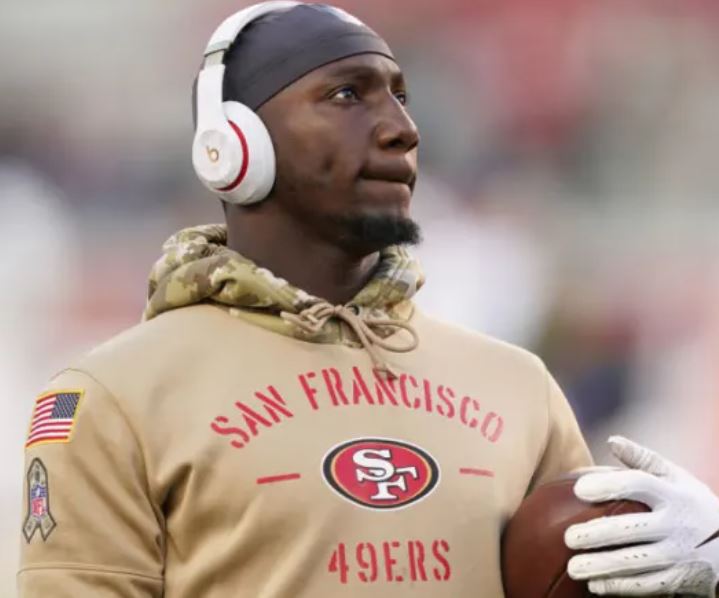 1. 'Writing on Leg' Tattoo
Tattoo: Deebo's tattoos are too unclear and difficult to understand. We could see some writing inked near the ankle of his left leg that says, "Leaders are made, they are not born. They are made by hard effort, which is the price which all of us must pay to achieve any goal that is worthwhile." 
2.  Left Arm Tattoo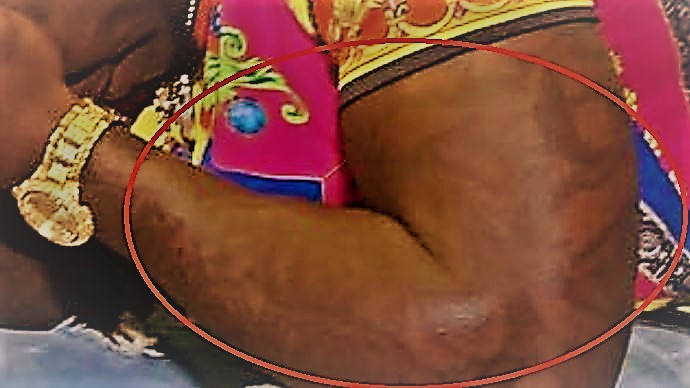 3. 'NFL Trophy' Tattoo
Tattoo: On his left forearm, Deebo has got the tattoo of a pair of NFL trophies. It is actually known as The Vince Lombardi Trophy, which is awarded each year to the winning team of the NFL(National Football League's) championship game.
On the bottom of the NFL Trophy's, there are some roman numerals tattooed.
4. 'Jesus Christ' Tattoo
Tattoo: On his right bicep, there is a huge portrait of Jesus Christ tattooed.
Meaning: The tattoo of Jesus on Deebo's body tells us about his religious beliefs and faith i.e. Christianity.
5. 'BACK TO BACK CHAMPIONS' Tattoo 
Tattoo: There is a tattoo on Deebo's arm that says, 'BACK TO BACK CHAMPIONS'.
6. 'Angel Wings' Tattoo
Tattoo: On his chest, there is a cross inked followed by the angel wings on either side.
Meaning: Angel wings are the symbol of good luck and the way to feel more connected and closer to God. Cross is another way of showing your religious connections and faith i.e. in JESUS CHRIST, Mary, and thus, Christianity.
7. 'Life Family' Tattoo
8. 'Portraits of Leaders' on Leg Tattoo
9. Leg Tattoo
10. Writing on Left Arm
11. 'Roman Numerals' Tattoo
12. 'NFL' Tattoo
"Deebo Samuel commemorated his journey to the NFL with some big-time ink 🖋"
13. Back Tattoo
Tattoo: On his back, there is a huge tattoo which he got before joining the NFL (National Football League). Number 19 represents his Jersey number for 49ers followed by the NFL logo on his back.
"I chose number 19 because I was drafted in 2019,"
14. "FOREVER to Thee" Tattoo