Zoe Saldana is a trained dancer and now has become a leading actress in Hollywood. Saldana has successfully built a solid base in her acting career. She is married to Marco Perego who is an artist. Both are very dedicated and committed towards their relationship. Their permanent tattoos of each other on their bodies clearly represent this. Know more about Zoe Saldana's tattoos and the meanings behind them.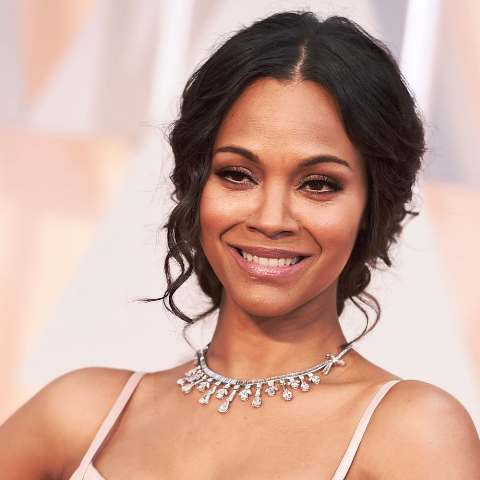 1. Husband's Face
Zoe Saldana revealed that she had got an ink of her husband Marco Perego's face on her left rib cage. This tattoo is done by an amazing artist Mark Mahony. Marco Perego also has a tattoo of his wife Zoe Saldana on his left arm.
2. Arabic Tattoo
Zoe Saldana has got a unique ink on her right foot in Arabic writing which reportedly reads "I want to ask her" (أريد أن أسألها).
3. Star Tattoo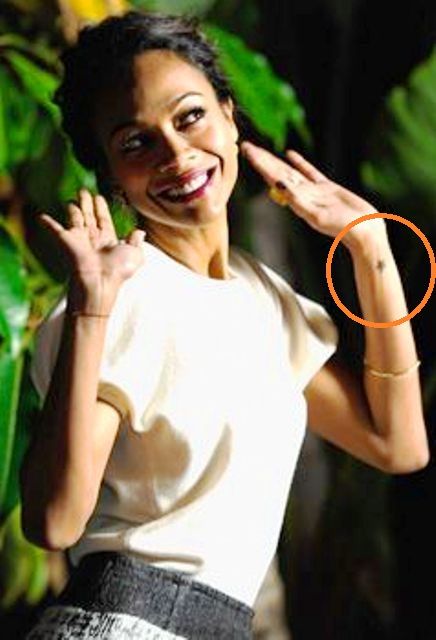 Zoe Saldana has a solid black star tattoo on her left wrist.
4. Persian Wordings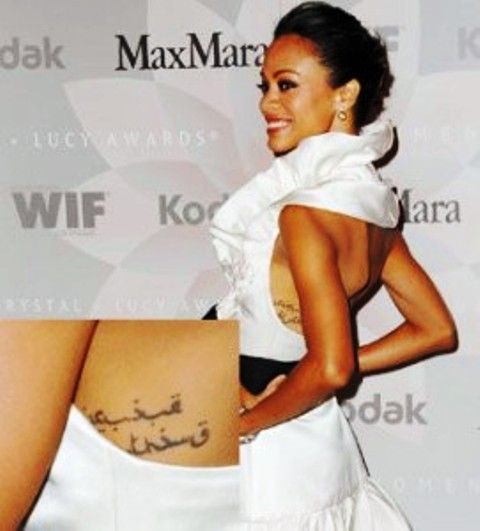 Zoe Saldana has some mysterious writing on her left side of ribcage. This is possibly a tattoo that has some Persian wordings. But what is reads is still a secret.
5. Ankle Tattoo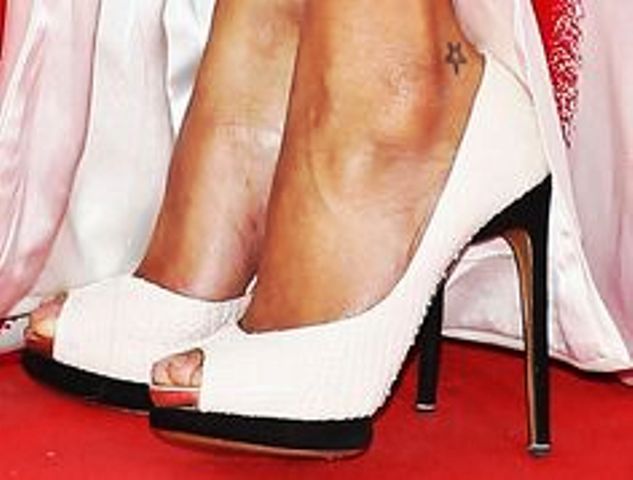 Seems as if,  Zoe Saldana loves stars. Maybe that is why she has got another star tattooed on her left ankle. This ink has an outline of a star.